Enrolling in a university degree is a privilege. This gift is undercut by nostalgic politicians who either pine for a rose-tinted Oxbridge or worry about citizens learning to think with insight and independence.
I wanted to enjoy this book. But I found a work in which, after a powerful introduction, the author is content merely to offer a series of case studies/folk devils: massive open online courses, Turnitin, learning management systems (tautology or paradox?), video games and "cheating" essay databases.
Many books have been written about technology and education. Elizabeth Losh makes the customary (and correct) argument that those who welcome "new media" are celebrated, and those who question its value are marginalised as Luddites. Losh believes in "digital literacy" and "new approaches to imagining digital learning".
Such a focus blocks a discussion of the challenges involved in maintaining academic standards. Similarly absent is an analysis of managerialism in universities, particularly after the global financial crisis. Losh's research would benefit from fewer references to Nicholas Carr and more attention paid to Stanley Aronowitz. The Knowledge Factory, which Aronowitz wrote in 2000, predicted the arrival of a "managerial class" in universities that did not teach, read, write or research. This group created shadow administration (rather than shadow banking) in a doppelgänger "university", built on looping agendas, minutes, committees and accountabilities. Learning, achievement and excellence were displaced for key performance indicators, student reviews and performance management.
Losh recognises what happens when education is treated as "a product rather than a process". She argues that an "us" and "them" between students and teachers is the result of "an open battle" between different technological platforms. She confirms that academics are using learning management systems, PowerPoint slides and Turnitin. Students arrive with smartphones and Facebook. As with all generalisations, there is truth in these statements. But academics are rarely autonomous in the selection of hardware and software.
Quite rightly, Losh asks "who speaks for the students?" But another question remains: who has ever spoken for students? Students now hold greater opportunities to respond to real or imagined injustices than ever before, through appeals, re-grading and re-marking.
The first 50 pages are the most evocative component of The War on Learning. Problems emerge when teachers start to "get down with the young people". Losh supported "getting down", using Twitter and hashtags. While there were successes, a horrifying story is relayed in her research. During a class focused on disability, students betrayed their lack of interest. "Within minutes, students also made plans for coordinated counterprogramming to my carefully orchestrated presentation about disability and social media in honor of Diversity Day on the campus. First there was the suggestion to all drop pencils at a given time. Then, a particularly confident user of Twitter and other forms of social media gave a command that was retweeted throughout the room: 'I say at 2:30 we all randomly start coughing…the proff isn't tweeting so she won't know what's going on hahaha.' "
A guest academic was lecturing and – you guessed it – the students started coughing at 2.30. Twitter did not cause this disrespect. It was triggered by a group of students more inspired by Lord of the Flies than The Idea of the University.
Unfortunately, Losh's interpretation of such stories is inadequate: "For effective digital pedagogy to function, learner-participants must be allowed to air concerns about access, equity, usability, and sustainability and to raise objections to proprietary software, costly hardware, or untested prototypes." The question remains: at what point can lecturers express worry or disgust at a generation of students ignoring the learning opportunities made available to them?
Students have always failed university courses and made bad choices. We are now reaching a crucial moment: do students have the right to ignore the required readings, flick through Facebook in teaching sessions and still expect to pass? I administer appeals, reviews of grades and complaints against teachers. "Boring classes" have been cited as a justification for appealing a low mark.
Students do have the right to use their mobile phones. But they do not have the right to pass a course if they choose to tweet and cough in class. If there is a war on learning, then the fight for quality, rigour and intellectual generosity is worth an academic's time, passion and imagination.
The War on Learning: Gaining Ground in the Digital University
By Elizabeth Losh
MIT Press, 304pp, £20.95
ISBN 97802620380
Published June 2014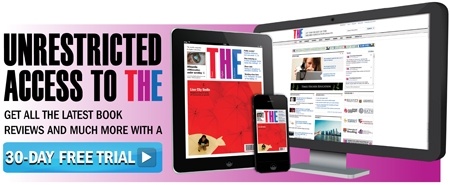 Register to continue
Why register?
Registration is free and only takes a moment
Once registered, you can read 3 articles a month
Sign up for our newsletter
Register
Subscribe
Or subscribe for unlimited access to:
Unlimited access to news, views, insights & reviews
Digital editions
Digital access to THE's university and college rankings analysis
Subscribe
Already registered or a current subscriber? Login