Four years ago David Graeber soared into the intellectual firmament as author of Debt: The First 5,000 Years. It was an amazing debut – conversational, pugnacious, propulsive – and if it was a bit blurred, that was perhaps only to be expected of a tale told from such a height above history.
This new book, coming so soon after Graeber's dramatic first success and its 2013 follow-up, The Democracy Project: A History, A Crisis, A Movement, doesn't have the same thematic simplicity, however much at first sight it looks like another timely polemic addressing something that is arguably as significant a conundrum of our times as money. (It seems strange, incidentally, that the sociologists of knowledge have never written a sociology of stupidity. Would that they had, and thereby turned their trade into an instrument of self-knowledge, giving it the moral force the discipline so signally has lacked, except at the hands of its earliest begetters.)
Graeber, an anthropologist, cut his teeth on fieldwork in Madagascar. The personal experience that suffuses this book, as with The Democracy Project, is the time he spent as a prominent voice in the Occupy movement and World Trade Organization protests in Wall Street and Seattle, urging, in the accents of the hapless, immortal old American Left, new forms of organisation as expression of old ethical preferences.
Inevitably, hanging over the Occupy movement – which, one fears, Lenin would have dismissed in his notorious phrase as "an infantile disorder" – was the much vaster shadow of 1968, les événements, General de Gaulle's resignation and the anti-war "armies of the night" that had marched on the Pentagon in 1967. But the main thing Graeber has to tell us about contemporary corporatism is by way of a long anecdote describing what an awful time he had at the hands of social and insurance services during his mother's final illness.
And in this he is completely American: American in his scornful anger towards all bureaucracy, American also in his castigation of the state and all its works. The authority of the state is, for Graeber, as it is for millions of Americans of Christian, Tea Party and carnivorous anti-Obamacare persuasions, merely upheld by the threat of violence. Not for him the tradition given its genealogy by Quentin Skinner, for which the state is "the moral agent of the people" imagined, for all its faults, as William Beveridge conceived it, protecting citizens "from cradle to grave".
Well, Graeber teaches at the London School of Economics nowadays, but he seems not to have met the ghost of Richard Titmuss, nor to have read his 1970 elegy to the virtuous bureaucracy distributing the nation's supply of life's own blood, The Gift Relationship: From Human Blood to Social Policy.
The four long essays that comprise The Utopia of Rules have nonetheless plenty of an admirable and convincing kind to say about human obtuseness and inhuman bureaucratisation. In one vigorous chapter, Graeber arraigns the thickening, deadening obesity of administrative staff for their prevention of the technological innovations that, back in the 1960s, promised to release us from 60-hour working weeks (indeed, John Maynard Keynes was hoping for the same release 30 years before that).
No one in a university today can doubt just how deadly are the blows dealt to individual creativity by, in Graeber's phrase, "structural stupidity". But the dead force is ideological, not bureaucratic. It is the lethal penetration of managerial ideology, with its performance targets, interminable research proposals, tight timetabling and grisly regulation that is poisoning thought and turning inventiveness to stone. This is human agency. It doesn't have to be inevitable.
Oddly, though, cheerfulness keeps breaking in on Graeber. In a strange final chapter he retells, with endearing zest, the stories of a whole collection of more or less dire superhero films and video games (The Dark Knight and all that). With a sort of nod towards Claude Lévi-Strauss, he sees these tales as structural inversions of the horrors of everyday bureaucracy, by way of populating a redemptive paradise in which rules release humankind into the glorious freedoms of endless play.
In his irrepressible, ruminative way, Graeber stands in the comic tradition of Walt Whitman, archy and mehitabel and James Thurber. This is the chorus with which to laugh the trousers off corporate management.
The Utopia of Rules: On Technology, Stupidity, and the Secret Joys of Bureaucracy
By David Graeber
Melville House, 268pp, £18.99
ISBN 9781612193748
Published 12 March 2015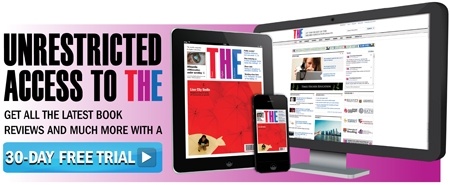 Register to continue
Why register?
Registration is free and only takes a moment
Once registered, you can read 3 articles a month
Sign up for our newsletter
Register
Subscribe
Or subscribe for unlimited access to:
Unlimited access to news, views, insights & reviews
Digital editions
Digital access to THE's university and college rankings analysis
Subscribe
Already registered or a current subscriber? Login