Here at last is a work that in its historical reach and narrative plenitude returns sharable pain to our midst. In the process, it challenges Elaine Scarry's thesis that pain entangles corporeal certainty (ouch, that hurts!) with radical, interpersonal doubt (even if someone writhing, screaming and sweating really is in pain, she cannot ever convey the experience veridically to others).
This volume is the outcome of a Wellcome Trust-funded programme at Birkbeck, University of London to explore the nature of pain across the Anglo-American world, from the 1760s to the present, through a reading of letters, memoirs, poems, songs, prayers, stories, images, medical textbooks, philosophical and scientific investigations and music. It therefore considers a profusion of testimonies expressive of pain and discomfort – bodily and mental – and develops a historical account deeply informed by the language and conceptual resources in which pain has been articulated, endured and comprehended over the centuries.
The effect of weaponry on human tissue has long been a productive trope for metaphors of pain: "red hot pincers…tearing and twisting", "cutting", "exploding" and "searing". In the early 19th century, descriptors such as "burning", "scorching" and "crushing" were joined by violations such as being "chewed from inside", whereas in an earlier period, humoral processes of a quite different order of offensiveness predominated, which elucidated pain as flows that were "blocked", "choked" or "stagnant". In a rural society, pain could be likened to "a garlic with roots moving around", headaches like "forked-" or "sheet-lightning"; in Japan, a quite different vocabulary predominated, including terms such as "woodpecker" and "musk deer headache".
Joanna Bourke makes apparent the extraordinary diversity of evaluative figures of speech recruited to the conjuring up and sharing of painful experiences over this period. During industrialisation, pain was likened to mechanical disruption – "rust around nerves" and "defective ball bearings". Sensitivity to this vernacular cultural expressivity underpins Bourke's thesis that "figurative language discloses our being in the world", familiarising the alienation and social estrangement pain causes by condensing its experience into culturally and interpersonally understood terms. In India, the pain of cancer has been likened to that of "a scorpion continuously stinging" and "the sting of a thousand cobras", illustrating the socio-cognitive process of embodiment that Bourke calls "retrojection", the means by which metaphors, images and cultural symbols from outside the human body are not only called upon to communicate and make sense of pain, but actually fuse with the painful experience, thereby coming to be felt from inside the body.
Bourke shows, and convincingly unpacks, just how "the physiological body becomes an active repository of social and political meaning". She also shows how language use in ­relation to pain varied by class, religious affiliation and cultural framings, which shifted in the period from positioning pain as a punishment for sin and a guide to virtuous behaviour, to seeing it as stimulus to personal development and secular, social solidarity. Pain both stigmatised and silenced sufferers, many of whom played down its severity and constant presence to protect loved ones from the depth of their suffering.
This is a history of pain deeply informed by the research and practice of clinicians who have attempted to fathom out and theorise the biological basis of niggles, twinges, throbbing discomforts and excruciating pain. The writings on pain of a particularly thoughtful 19th-century physician, Peter Mere Latham, are threaded through the volume. Bourke is alive to Latham's warning regarding human flesh, that words must not be allowed to "dominate in our mind over the thing itself". She develops an ontology of pain, "the thing itself", which she understands as "an event that is rendered public through language", an "it" of flesh "configured in social, cognitive, and metaphorical worlds". Although Bourke powerfully counters the view that pain so "unmakes language" that it forces reversion to a solipsistic Scarryan state of groans and cries "anterior to language", The Story of Pain does not collapse pain into language. On the contrary, it contextualises pain in all its complexity within a philosophically thoughtful, scientifically and culturally informed history. It is a tightly argued account of being in pain asvital to the concerns of bioscientists and clinicians as it is to the interests of scholars of the humanities and the human sciences.
The Story of Pain, From Prayer to Painkillers
By Joanna Bourke
Oxford University Press, 416pp, £20.00
ISBN 9780199689422
Published 26 June 2014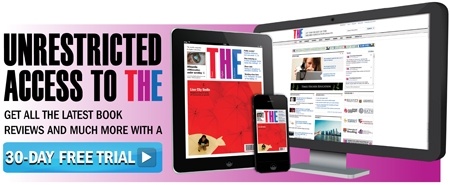 Register to continue
Why register?
Registration is free and only takes a moment
Once registered, you can read 3 articles a month
Sign up for our newsletter
Register
Subscribe
Or subscribe for unlimited access to:
Unlimited access to news, views, insights & reviews
Digital editions
Digital access to THE's university and college rankings analysis
Subscribe
Already registered or a current subscriber? Login