Nearly three centuries after his death, Isaac Newton's only real competitor for the title of greatest physicist of all time is Albert Einstein. In a Royal Society poll conducted during the Einstein centenary celebrations in 2005, Newton still came up trumps, because his theory of gravity was the blueprint for modern theoretical physics itself.
But Newton had a secret: he was a radical Protestant with heretical anti-Trinitarian views. He was also a fervent student of biblical prophecy and of alchemy. These passions confound the idea of Newton as the quintessential scientific genius, but they remained long-hidden in the millions of unpublished, unexamined words in his personal papers. Sarah Dry tells a riveting, beautifully written story about the fate of these documents. It is an account that is a tribute not to Newton, who remains an elusive figure throughout, but to the generations of collectors and scholars who laboured to save and/or decipher his manuscripts – and to reconcile the strange, discomfiting, non-scientific Newton with the scientific superstar buried in Westminster Abbey with the pomp and ceremony usually reserved for kings (to paraphrase the awestruck Voltaire, who attended the funeral).
Some collectors and dealers were "gentlemanly" enough to donate or sell cheaply their Newtonian treasures to institutions – although it took those institutions a surprisingly long time (until the mid 20th century) to deem even the scientific papers worthy of editing and publishing as "complete works". Dry's dispassionate approach does not invite condemnation of this tardiness: rather, she discusses the evolution of the new discipline of the history of science, which was slower to take root in Britain than on the Continent.
The Newton Papers includes many other fascinating historical details, along with biographical vignettes of the heroes (and occasional heroines) of the story – including Newton's heirs, who shielded his legacy from prying eyes for centuries. The family's scientific papers were eventually donated to the University of Cambridge, but the "heretical" papers were kept until death duties and divorce forced their sale at auction at Sotheby's in 1936, where John Maynard Keynes was a significant buyer and Newtonian benefactor.
Dry skilfully elucidates the way that changing times shaped not only the fate of Newton's papers, but also attitudes to their contents. Was Newton a Romantic genius whose bursts of intense, almost divine creativity were followed by madness? (News of Newton's nervous breakdown was shocking when it was first made public in the early 19th century.) Or was he a hard-working scholar worthy of the Victorian ideal of redemption through industriousness? Was he a mean, spiteful man unworthy of adulation despite his genius – or was he the kind, generous man remembered by his closest relatives? Was he driven by religious faith rather than scientific reason – or did his rigorous approach to alchemy and biblical chronology mesh with his rigorous scientific method?
It is questions rather than answers that Dry focuses on, and they are questions with different answers depending on the interests of those who asked them: Newton emerges as "not a marble monument but a shapeshifter", whose various aspects "often bear an uncanny resemblance to the scholars who found them". In spite of all the questions that remain, Dry's fine writing and scholarship make this book a useful resource and a good read. After all, in searching for the "real" Newton "we are also, always, searching for ourselves".
The Newton Papers: The Strange and True Odyssey of Isaac Newton's Manuscripts
By Sarah Dry
Oxford University Press, 256pp, £19.99
ISBN 9780199951048
Published 26 June 2014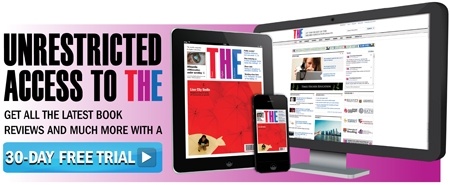 Register to continue
Why register?
Registration is free and only takes a moment
Once registered, you can read 3 articles a month
Sign up for our newsletter
Register
Subscribe
Or subscribe for unlimited access to:
Unlimited access to news, views, insights & reviews
Digital editions
Digital access to THE's university and college rankings analysis
Subscribe
Already registered or a current subscriber? Login