Your workplace may not have a chief happiness officer, as some US firms do, but universities' human resources departments and the National Union of Students are enthusiastic advocates of a widening array of "well-being" activities, while validation boards are happily certificating "mental toughness", "life coaching" and "positive psychology" courses.
William Davies offers an interesting contribution to the growing genre of happiness studies. Tracing the roots in utilitarian philosophy and organisational psychology of the UK's booming "happiness industry" from the 1990s onwards, he argues that Jeremy Bentham "set the stage for the entangling of psychological research and capitalism that would shape the business practices of the twentieth century". Behavioural economics, neuroscience and various strands of psychology now combine to generate government measures of citizens' subjective well-being, myriad devices to capture, monitor and respond to mass sentiment are used by corporations such as British Airways, Facebook and Google, and there is a huge rise in behavioural and psychological disorders and treatments. Behind it all lurks deep pessimism about the declining mental health of Western workers.
In this critique, the happiness industry is far more than a fad or simply the latest technocratic applications of economic efficiency to calculate and respond to emotions. Instead, as reflected in data indicating that only 13 per cent of the global workforce is "properly engaged" and that 20 per cent of North American and European workers are "actively disengaged", this new industry is both outcome and response in a capitalist crisis that goes much deeper than financial ineptitude, corruption or globalisation.
As the threat of workers' insurgence fades into distant memory, resistance emerges through rising levels of absenteeism, unenthusiastic presenteeism, apathy, stress (now the biggest cause of sick leave) and low-level mental health problems. According to Davies, this psychological malaise affects executive elites almost as much as it does the lowest paid. One outcome is a booming consultancy industry in well-being activities.
Davies also explores insidious aspects to these developments, especially in the "murky world of workfare that lies in unaccountable gaps between the market and the state". Here, the lack of jobs no longer suffices as a reason for unemployment: instead, a flourishing commercial market pushes life coaching, behaviour activation strategies and programmes to restore self-belief and optimism as aggressive conditions for welfare benefits.
Citing recent calls from psychologists to sack workers unenthusiastic about well-being interventions because their lack of "engagement" is contagious, Davies signals that motivation is no longer enough: you must show active enthusiasm for the interventions and initiatives designed to "support" your well-being.
Disentangling the complex cultural imperatives in these developments is no easy sociological task, of course, but Davies seems to overlook key dimensions. First, trade unions champion well-being initiatives in response to stress, workplace bullying, sackings and restructurings. Second, a fleeting reference to a pilot of the Penn Resiliency Program, trialled in five secondary schools in five local authorities by the previous Labour government, indicates lack of awareness that educational settings have become a prime policy site for psychological well-being training (now transmogrifying as "character education"). Third, there is no discussion of the profound influence of "therapeutic culture" and its veneration of psychologically vulnerable citizens.
Considering these dimensions would have strengthened the book's important insights and would bolster our own resilience in the face of the happiness industry. We could start by asking how much universities spend on costly well-being initiatives for which there is no solid evidence, and why they validate the industry that profits from them.
The Happiness Industry: How the Government and Big Business Sold Us Well-Being
By William Davies
Verso, 409pp, £16.99
ISBN 9781781688458 and 8472 (e-book)
Published 12 May 2015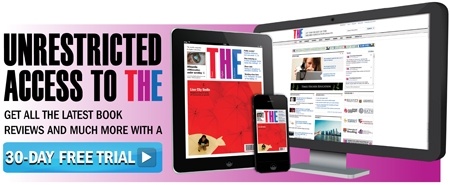 Register to continue
Why register?
Registration is free and only takes a moment
Once registered, you can read 3 articles a month
Sign up for our newsletter
Register
Subscribe
Or subscribe for unlimited access to:
Unlimited access to news, views, insights & reviews
Digital editions
Digital access to THE's university and college rankings analysis
Subscribe
Already registered or a current subscriber? Login