Any book featuring the phrase "today's youth" in the subtitle immediately has me on edge. It conjures up a generation gap, "tune in, turn on, drop out" and brown acid. Updating this story, we enter a world of Miley Cyrus' piercings, twerking and tongue aerobics.
The embrace between "youth" and "technology" is as unstable as a soap opera romance. Understanding the sociology of digitisation – who uses particular software and hardware and why – requires much more research than simply assuming that "the young people" have Bluetooth connectivity between their mobile phone and their mastoid.
Howard Gardner (professor of cognition and education at Harvard University) and Katie Davis (assistant professor in the University of Washington's Information School) have been seduced by the digital dance between youth and technology. This co-authored book sees them entering the Clay Shirky zone of easy answers to difficult questions.
Gardner and Davis say that their project commenced with a question: "how the new digital media were affecting the ethical compass of young users". The book's structuring trope is important: how applications are impacting on the three "Is" (identity, intimacy and imagination). Unfortunately, the transformations to work, leisure, family and health are lost through such a focus.
But the app in their book's title is important for reasons the authors do not discuss. Apps are simple and intuitive, reducing the information literacy required to manage online interfaces. Apps are shortcuts. Software and hardware are increasingly easy to use, without literacy or expertise. Switch on. Touch a screen. Enter an app.
Instead of probing this cultural shift, Gardner and Davis explore distinctive technology used by "young people". In this book, "old people" are not studied. How do "old people" in their twenties, digitally speaking, differ from "old people" in their forties, sixties and eighties? Instead of answering that question, the researchers state, "to supplement our studies with young people, we have carried out an ambitious, complementary program of research with knowledgeable adults…each composed of six to ten adults who had worked with young people over at least a twenty-year period." Old people were only interviewed, it appears, because of their contact with young people.
Then the knight's move appears: "We propose that, going forward, generations may be defined by their dominant technologies, with the length of the generation dependent on the longevity of a particular technological innovation." I am not sure what is more irritating: the use of the phrase "going forward", the assumptions about age or the assumptions about technology. My 85-year-old father uses an iPhone 5. So does my 28-year-old nephew and so do his fiftysomething parents. Ummm. What point is being made about media and age?
Let me express my final "I'm mad as hell and I'm not going to take it any more" critique. In this book, the US middle class is assumed to be representative of the world's population. Technological history is collapsed into the experience of the US. Only once – on page 161 – do the authors state, "It's important to bear in mind that our portrait is based on, and applies primarily to middle-class and upper middle-class youth living in an affluent, developed society."
The most interesting part of this book is its focus on the transformative concepts of intimacy and imagination, and the "mini-performances" of the photo-messaging app Snapchat are a rich area of discussion. Unfortunately, a book on apps is fighting to get out of another project on digital natives. If the two phrases introduced in the conclusion – app dependence and app enablement – were the structuring devices of the book, then its reified generationalism would be displaced.
By the conclusion, caveats arrive with statements such as "we can never prove that these features are a direct or even a principal consequence of the pervasiveness of technologies of a certain sort". Instead of celebrating the imaginative potential of apps to enable remix culture, we are given a warning about the potentially destructive impact of massive open online courses on learning.
The problem of The App Generation is modality. In the absence of a consideration of media literacy or discussions of media platform management, readers are left with the equivalent of digital twerking and an irritating ringtone from a stranger's mobile phone. We have read too many of these techno-triumphalist texts. But to cite those ageing rockers who didn't die before they got old, we won't get fooled again.
The App Generation: How Today's Youth Navigate Identity, Intimacy, and Imagination in a Digital World
By Howard Gardner and Katie Davis
Yale University Press, 256pp, £16.99
ISBN 9780300196214
Published 23 January 2014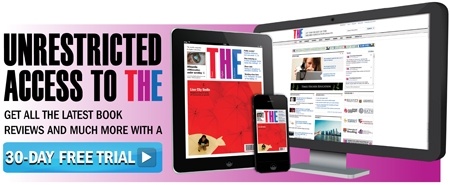 Register to continue
Why register?
Registration is free and only takes a moment
Once registered, you can read 3 articles a month
Sign up for our newsletter
Register
Subscribe
Or subscribe for unlimited access to:
Unlimited access to news, views, insights & reviews
Digital editions
Digital access to THE's university and college rankings analysis
Subscribe
Already registered or a current subscriber? Login