The suggestion that we shouldn't judge a book by its cover may sound trite, but it points to the importance of aesthetics in everyday life. Covers matter, and academic publishers should be reconciled to this fact. For a book that aims to consider the intersection of popular music and disability, the cover of Shakin' All Over makes the latter look irredeemably uncool: tattooed in black and khaki on a white upper arm, a mohawked stick-figure sits in a wheelchair, getting stoned, beer in hand. The photo suggests that the book will fail to grasp the subcultural capital of cool, and the text doesn't dispel my unease, although George McKay's critique of the disabling nature of the music industry gives valuable insight into the counter-cultural commodification of marginalised experiences of embodiment.
This is the first monograph to consider Western popular music and disability. In revisiting artists such as Ian Dury, Neil Young, Teddy Pendergrass and Joy Division's Ian Curtis, McKay examines disability as a source of cultural capital in the music industry and offers a critique of the industry for being disabling. As a disability studies scholar who has published on popular music, I see the need for books such as this. As the daughter of a disabled musician who lost his once-lauded capacity to perform in public, and then lost his life, to a degenerative illness, I also see the bravery in McKay's self-reflective approach to writing as a disabled man and a music fan.
What constitutes a disability? Everyone might answer this question slightly differently. I think about psychiatric, physical and intellectual disabilities as the forms disability can take, and while I advocate critiques of the medicalisation of disability, it also seems that these categories speak to very different experiences of embodiment and forms of subcultural expression. McKay doesn't define disability, or outline his decision to focus on deaf performers, polio survivors, stars with epilepsy and the disabling and enabling nature of the popular music industry. He ignores depression, bipolar disorder and schizophrenia; indeed, Shakin' All Over does not discuss psychiatric disability at all, in spite of a section of text analysing Curtis' dance style as a possible expression of epilepsy, and another section on suicide as a product of the music industry. I would suggest that suicide is a performance of depression as much as it is the product of an industry.
It is a shame that McKay's book focuses only on physical disability, as not only does psychiatric disability occupy a thematic and experiential focus of much pop music, but people with intellectual disabilities also figure in the field. Moreover, they constitute a consuming demographic with very particular tastes and feature in music videos in ways that need to be problematised, for example the band Sigur Rós' romanticised use of people with Down's syndrome in a video for the track Svefn-g-englar. Artists such as the Indonesian death metal band Down Syndrome and the international subcultural dance and music movement for people with intellectual disabilities surely warrant attention alongside McKay's focus on physical disability as subcultural capital in popular music and the industry as a form of advocacy for physically disabled people. Academics are professionals writing about "stuff that interests us" in qualified ways. As such, the qualification of choice is important.
Physical disability in popular music figures alongside psychiatric and intellectual disabilities – all of which can be presented in racialised, classed and gendered ways. The drawing of genre distinctions is crucial to the racialisation of musicians and, ultimately, the capacity for different forms of disability to occupy the public sphere. The racialising role of genre is another blind spot in this work. A consideration of 50 Tyson, the African American autistic rapper, might have complemented McKay's largely white, physically focused rendition of disability. Too much Dury is, quite simply, too much. Nevertheless, Shakin' All Over is a first for the field and will be of use to those working in the creative industries, disability studies, music history and popular music.
Shakin' All Over: Popular Music and Disability
By George McKay
University of Michigan Press, 264pp, £68.95 and £32.50
ISBN 9780472072095 and 052097
Published 30 November 2013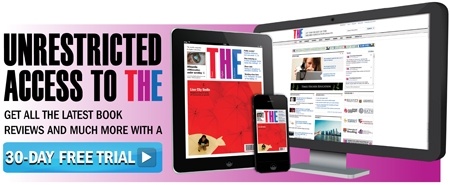 Register to continue
Why register?
Registration is free and only takes a moment
Once registered, you can read 3 articles a month
Sign up for our newsletter
Register
Subscribe
Or subscribe for unlimited access to:
Unlimited access to news, views, insights & reviews
Digital editions
Digital access to THE's university and college rankings analysis
Subscribe
Already registered or a current subscriber? Login