Working as she does in a discipline with one of the most elitist of reputations, a Classics scholar might seem an unlikely candidate to make a pilgrimage to the celebrity theme parks of Tennessee. In this contemplative memoir, Helen Morales acknowledges the astonishment of friends and colleagues at how her fascination for Dolly Parton fed the desire for a Dollyfied spiritual quest. She recounts how a fellow scholar told her that Parton's music makes her "feel sick" – a comment at the extreme end of views, perhaps, but indicative of how Morales' academic community generally feels about her country music idol.
But from a different angle, Morales' quest resonates with the women she finds out about in her research into Parton fandom: women whose cultural, educational and demographic backgrounds are different from hers but who, like her, feel something lacking in their own lives that they use Parton to fill. These are huge Parton fans; worshippers even. One coped with a difficult family life by fantasising that the country star was her real mum who would one day reclaim her. Morales, in turn, relates how she has often felt like the "fish out of water" of one of Parton's hits; growing up in the UK as a second-generation Cypriot, she considered herself "too large, too loud, and too Greek".
After some years lecturing at the University of Cambridge, Morales' move to a professorship at the University of California, Santa Barbara promised a fresh start in a less privileged academic environment. But when she begins to feel disconnected from California's superficially "dazzling sea, dazzling sun, and dazzling smiles", she takes time out to head to Tennessee's tourist meccas, locations at least as well known for their artificiality.
She starts as a lone pilgrim, flying east for the annual Dolly Parton Parade in Pigeon Forge, Tennessee, the home of Dollywood, Parton's theme park. When she returns with her partner Tony and daughter Athena for the "road trip" of the book's subtitle, this time her identity as a pilgrim is tempered by Tony's preferences for "higher" culture, and Athena's for ice cream.
As she ticks off the sites on her schedule in an "abridged and simple version" of America, Morales experiences a disconnection not unlike that in her daily life, where the borders between what is real and what is imaginary are never quite clear. At Dollywood, she says, the workers play "versions of themselves", and Parton's childhood home is a duplicate of the real thing, frozen in time. On the other hand, the coat of many colours, made by Parton's mother and immortalised in song, is the genuine article.
On a few occasions, Morales experiences entirely unexpected moments of revelation, in particular when she visits Nashville's full-scale replica of the Parthenon, a tourist highlight that was not in her original itinerary. She adds it to her list to allow Athena to visit her namesake, and to accommodate Tony's desire for a place with "no twanging". At first she is unenthusiastic, seeing it through the lens of Plato and his distrust for "poor copies", until she enters the inner sanctum, spots the full-scale reconstruction of Phidias' colossal statue of the goddess, and experiences what the original "ruin overrun with tourists" cannot: "the hairs on the back of my neck stood up; I almost wet myself; I was rooted to the spot and stood there gap-mouthed".
Part quirky travelogue, part study of celebrity culture, part autobiography, Pilgrimage to Dollywood is a witty and self-aware account of being transplanted into an alien culture and deciding to revel in its (and one's own) otherness.
Pilgrimage to Dollywood: A Country Music Road Trip through Tennessee
By Helen Morales
University of Chicago Press, 192pp, £16.00
ISBN 9780226536521 and 6123264 (e-book)
Published 14 April 2014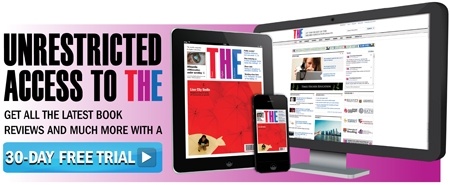 Register to continue
Why register?
Registration is free and only takes a moment
Once registered, you can read 3 articles a month
Sign up for our newsletter
Register
Subscribe
Or subscribe for unlimited access to:
Unlimited access to news, views, insights & reviews
Digital editions
Digital access to THE's university and college rankings analysis
Subscribe
Already registered or a current subscriber? Login