Four intriguing essays make up this tantalising and ambitious short book. Each starts at a vivid point in the overlapping history of media and technology, and proceeds to meander around an ink-stained group of colourful characters and long-forgotten committees. Although Lisa Gitelman is sceptical of grand narratives and technological utopianism, most of these individuals were convinced that documentation, however they understood it, was a nobler and more socially significant enterprise than was generally imagined at the time, or since. Through these windows on the recent past, she subjects printing, copying, documents and paper to an analysis that is both fresh and grounded in the practices and prejudices of media studies. Gitelman is concerned both with how the documents made by these individuals were created, and what effects they had.
It is polished stuff, tried and refined in the seminar rooms of some of the US' finest universities. The first chapter looks at the neglected profession of "job printing" (of notebooks, invoice books, ledgers, blotters, etc) and its interplay with the changes to labour in late 19th-century industrial America. The second chapter takes a problem that can be traced all the way from Plato's Meno to Donald Rumsfeld's extemporised unknown unknowns. How can scholarship advance when researchers lack the capacity to access the information of whose existence they are unaware? A mid 20th-century solution attempted to redefine the norms of scholarly communication by massively expanding the reproduction and dissemination of documents on microfilm. The third chapter examines the related technology of xerography, reading into its early history a number of political and methodological problems that we hitherto believed were unique to the maturing digital age. The final chapter recalls us to the present with an analysis of the now ubiquitous PDF – the portable document format – that both reinforces and reimagines what information documented on paper should look like.
The publishers describe Paper Knowledge as "a remarkable book about the mundane: the library card, the promissory note, the movie ticket, the PDF…". The idea of a history of print that centres on the ephemeral, a history that ignores readership because the printed objects it describes don't have readers, is an intriguing one. At its best this volume points towards what that history might look like. But the author has set herself an impossible task. The essays, to varying degrees, veer off in too many directions, echoing the book's lack of cohesion. Her deflationary account revels in the peripheral. Her introduction repeatedly states what she will not be doing, but closing off so many avenues simply leaves us with stylised historical essays from an eclectic media studies perspective. I wish the book were longer, providing Gitelman's ideas more space to coalesce.
The study of paperwork is a nascent discipline, and Paper Knowledge is as good as any introduction to this emerging body of work. Documents are physically and linguistically permeable, and as the publishers demonstrate, much easier to list than explain. The strength of this bold volume is in its argument that we can learn a great deal if we focus, not only on what information they contain but what institutional and social function they serve; not what they're about but what they do.
Paper Knowledge: Toward a Media History of Documents
By Lisa Gitelman
Duke University Press, 232pp, £54.00 and £14.99
ISBN 9780822356455 and 56578
Published 1 April 2014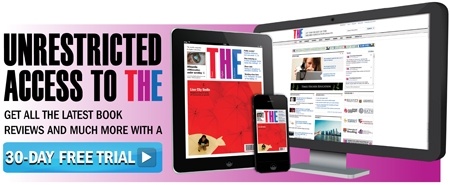 Register to continue
Why register?
Registration is free and only takes a moment
Once registered, you can read 3 articles a month
Sign up for our newsletter
Register
Subscribe
Or subscribe for unlimited access to:
Unlimited access to news, views, insights & reviews
Digital editions
Digital access to THE's university and college rankings analysis
Subscribe
Already registered or a current subscriber? Login