Wet kisses for Loving Literature, a groundbreaking examination of literary affections. Coming at a moment when the field of literary studies is in crisis, in danger of losing its legitimacy, this account of our emotional commitment to books is especially important. For Deidre Shauna Lynch, "the love of literature" is far more than a simple cliché. Instead, she contends, our affair with books is complicated: "It is as if those on the side of love of literature had forgotten what literary texts themselves say about love's edginess and complexities." And it is these complexities that she sets out to explore.
The professionalisation that came with the late 19th-century establishment of English literature as an academic field brought with it an unusual duality. Attempting to reconcile amateurs and literary scholars, book clubs and university courses, emotions and training, hearts and minds, Lynch describes a confusion of boundaries between personalisation and professionalisation that is perhaps unique to literary studies. Scholars of literature are a different breed of cat: "The English professor's affective life is supposed to slop over on to her job."
She traces such attachments to books back to the formation of private life in the late 18th and 19th centuries. Samuel Johnson was especially important in establishing the canon with his multivolume Lives of the Poets (a work that might more accurately, to my mind, be titled "Lives of the Male Poets").
If 18th-century literary histories were generally considered public services that conveyed cultural capital, literary heritage and birthright, anthologists and essayists such as Charles Lamb and Thomas De Quincey encouraged personal response to the ready-made canon they had inherited. Quite a bit of space is also devoted to Thomas Warton's antiquarian books and esoterica. Considering the rare book as cult object led in the 19th century to mad obsession, or "the bibliomania".
Lynch is perhaps at her most interesting when she analyses the novel's long form, which privileges it as a friend and companion. This special type of affection requires devotion and inspires love that is "uncalculated…so habitual, that it runs on automatic pilot, with no effort of the will required".
Her focus on particular types of fiction, such as Romantic gothic novels written by women, allow Lynch to address our current concerns about the death of literature by comparing reading to mourning. If such works make mourners of their readers, they also make legacies of their texts. Indeed, Lynch considers the literary canon as having the authority of the deceased. The process of canon formation in the 18th and 19th centuries resulted in the representation of literature as "a cultural space of posthumousness". For Lynch, the ultimate barrier, the barrier of death, between dead poets and living readers, is "essential to the personalization that transmutes admiration into love".
In her bid to redefine literary experience, Lynch takes up aesthetic and domestic history, intimate life, emotions, sensibility, reading (and rereading) habits, reception, publishing, poetics, canonicity, criticism, psychology, family, sexuality and genre. Tarted up as argument, "love of literature" is really nothing so much as a frame on which to hang ideas.
Densely but beautifully (sometimes lyrically) written and relatively free of jargon, Loving Literature's sentences are chock-full of concepts that need to be unpacked. It's a slow read, to be approached with pencil in hand. But beware – you may find yourself underlining the whole book. At every point, the author's own scholarly acumen and love of literature are clearly on display. She demonstrates, even as she reasons, that professional literary scholars can dispassionately and critically analyse the texts they love and intimately experience.
Lynch continually raises provocative questions that have no easy answers. The takeaway? Sometimes foreplay is as good as it gets.
Loving Literature: A Cultural History
By Deidre Shauna Lynch
University of Chicago Press, 352pp, £28.00
ISBN 9780226183701 and 3848 (e-book)
Published 19 January 2015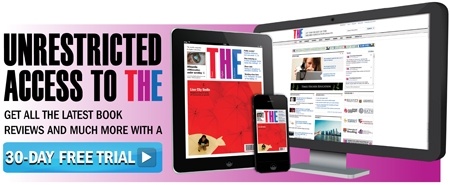 Register to continue
Why register?
Registration is free and only takes a moment
Once registered, you can read 3 articles a month
Sign up for our newsletter
Register
Subscribe
Or subscribe for unlimited access to:
Unlimited access to news, views, insights & reviews
Digital editions
Digital access to THE's university and college rankings analysis
Subscribe
Already registered or a current subscriber? Login