Both eminent researchers in the fields of astrophysics and planetary science, Athena Coustenis and Thérèse Encrenaz here train their considerable expertise and passion on the quest for extraterrestrial life. Life Beyond Earth contains much of interest, sweeping from the workings of life and how it got started on Earth, through the potential for habitable environments on other planets and moons in our solar system, and to the discoveries of new worlds orbiting other stars in the galaxy. Sections on key topics and debates are boxed so as not to break the flow of the narrative, and the colour plates, including watercolours painted by Encrenaz, effectively support the text.
As befits the subject matter, the book is broad in scope and penetrating in its depth of coverage. The authors have clearly put in hard graft researching and preparing Life Beyond Earth, not least in the interdisciplinary material that ranges far beyond their home fields. But their effort is repeatedly let down by failings in the writing and fact-checking. The text is marred with numerous instances of clunky writing, ambiguous statements and simply nonsensical phrases – what does it mean, for example, to be "looking for life or other forms of life"? These flaws range from typographical errors to slips of construction (describing two things as being "exactly similar") or scientific inaccuracies (methanogen cells do not feed on methane; they release it as a by-product).
Astronauts are inspirational but vulnerable and expensive - the International Space Station cost more than 20 unmanned space probes
It's clear that Life Beyond Earth would have benefited greatly from more thorough copy-editing, but the problems are not just a few slight oversights; many are misleading or downright incorrect to the extent that they undermine the book's value as a reference text. Take, for example, the statement "eukaryotes are thus multicellular, more evolved organisms". Not only is the first clause incorrect (all multicellular organisms are composed of eukaryotic cells, but the converse is certainly not true – eukaryotic cells are not always part of multicellular organisms), but the notion of some organisms being "more evolved" than others will set any biologist's teeth on edge. Multicellular organisms may be more complex in a structural sense, but all extant life has been evolving for the same period of time, and indeed, many single-celled bacteria and archaea exhibit exquisite proficiency in biochemistry and harnessing energy sources far beyond the capability of any multicellular organism. Moreover, it is not just the book's biological sections that are problematic.
But despite this, the authors have made sure the book is bang up to date, and its final chapter looks to the exciting future of space exploration, such as the James Webb Space Telescope that will replace the venerable Hubble, the ExoMars and Mars 2020 rovers to the Red Planet, and the JUICE orbiter that will be launched in 2022 to the Jupiter system. Particularly pertinent is their balanced treatment of the continuing debate between human space flight and robotic exploration. Astronauts are inspirational but vulnerable and expensive – as Coustenis and Encrenaz point out, the International Space Station cost more than 20 unmanned space probes, such as the hugely capable Cassini orbiter currently exploring Saturn and its icy rings and moons.
Life Beyond Earth is a good effort at summarising recent progress in the emerging field of astrobiology, but it is tarnished by lapses in writing clarity and accuracy.
Life Beyond Earth: The Search for Habitable Worlds in the Universe
By Athena Coustenis and Thérèse Encrenaz
Cambridge University Press, 296pp, £19.99
ISBN 9781107026179 and 7596245 (e-book)
Published 1 November 2013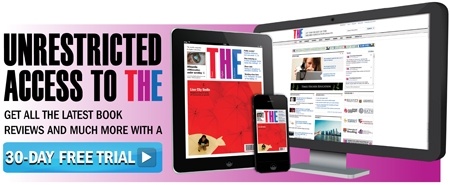 Register to continue
Why register?
Registration is free and only takes a moment
Once registered, you can read 3 articles a month
Sign up for our newsletter
Register
Subscribe
Or subscribe for unlimited access to:
Unlimited access to news, views, insights & reviews
Digital editions
Digital access to THE's university and college rankings analysis
Subscribe
Already registered or a current subscriber? Login