In this interesting and important account, geographer Andrew Brooks shines a light on a generally ignored subject: the ways in which second-hand clothes, many of them donated to charity shops in the UK and North America, are fuelling a sophisticated and complex global network.
Brooks bases his analysis on fieldwork undertaken for his doctoral thesis that explored the labyrinthine commercial networks that deliver our used – or simply discarded – garments into the hands of people in some of the world's poorest countries. He follows the stories of traders and consumers in bustling markets in Mozambique where he completed his empirical research, supplemented by additional research in Papua New Guinea, Nigeria and Zambia, illustrating the ways in which bales of used clothing are sorted, repaired, ironed and (re)presented to people whose income and precarious employment make the purchase of new ready-made garments for themselves and their families unthinkable. The "fast fashion" shopping habits of the UK and other countries are a central driver in this burgeoning trade, which has, according to Brooks, displaced the post-independence indigenous textile and garments sectors in sub-Saharan Africa. It is a truly global production network: from "Americans, Canadians, Britons and other Europeans to Mozambique, spanning North and South America, connecting Europe with East and West Africa and stretching across Asia and around the Pacific".
Earlier studies have provided detailed mapping of second-hand clothing markets, including the work of Karen Hansen on Zambia, Sally Baden and Catherine Barber on West Africa, and Lynn Milligram on the Philippines. But Brooks' research goes beyond individual case studies. In one of this book's most fascinating chapters, "The shadow world of used clothing", he throws light on the UK end of the used-clothing supply chain. He points out the contradictions between Oxfam's Wastesaver sorting and export plant in Yorkshire and the charity's global role as an anti-poverty campaigning and development organisation. Oxfam has tried to address this issue by establishing a processing and sorting social enterprise in Senegal to circumvent commercial profiteering agents and middlemen; but, as Brooks points out, it is a distinctly small-scale response.
Clothing Poverty aims to set second-hand clothing supply chains within the context of persistent poverty in sub-Saharan Africa – hence its overview chapters on the garment sector and its role in industrialisation both historically and in the contemporary global economy, an analysis of the history of cotton production although not of synthetic and other natural fibres and fabrics, and the political and economic background of Mozambique. Brooks also provides an introductory chapter entitled "A biography of jeans", which illustrates the multiple roles of items of clothing that serve simultaneously as utilitarian workfare, protective garments and class and cultural signifiers, and he observes that the designated meaning sought by the wearer does not transfer directly to the new owners of these "pre-loved" garments – local, cultural, social, classed and gendered context is all.
Brooks expresses his disappointment with the remedies for this entrenched and exploitative global trading sector, arguing that innovative projects to promote African clothing entrepreneurs "are unlikely to lead to widespread poverty alleviation" – a conclusion informed by his analysis of the trade liberalisation and economic deregulation in the clothing sector spearheaded by the World Trade Organisation. He is also disappointed with ethical and fair trade initiatives, pointing to the reality in development policy and practice that alterations in global capital accumulation require more than innovation in a single sector or location. Although it is aimed at the general reader, Brooks' wide-ranging examination of the subject should whet the appetite of readers from a variety of disciplines for more systematic research on this intriguing but little-known aspect of globalisation.
Clothing Poverty: The Hidden World of Fast Fashion and Second-Hand Clothes
By Andrew Brooks
Zed Books, 296pp, £65.00 and £14.99
ISBN 9781783600687, 0670 and 0694 (e-book)
Published 12 February 2015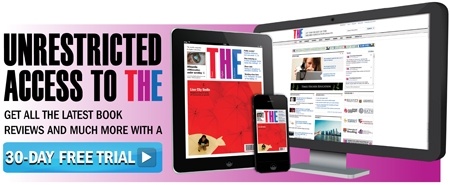 Register to continue
Why register?
Registration is free and only takes a moment
Once registered, you can read 3 articles a month
Sign up for our newsletter
Register
Subscribe
Or subscribe for unlimited access to:
Unlimited access to news, views, insights & reviews
Digital editions
Digital access to THE's university and college rankings analysis
Subscribe
Already registered or a current subscriber? Login