True crime books, I confess, tend to leave me cold. They're either like Truman Capote's In Cold Blood, where you wonder just how much artistic licence the author has taken, or they're rush-released after a big trial with such haste that you suspect the author was racing the judge down the steps of the courthouse.
Blood Runs Green is that rarer beast – academic research in the guise of a true crime account. But it leaps off the page like the best fictional murder mystery. Mind you, any author presenting these characters to a publisher under the banner of a novel would probably be sent away to rein in their over-fertile imagination. As Gillian O'Brien says: "The story had everything an editor could want: conspiracy, theft, dynamite, betrayal, and murder."
So this is far more than just a racy account of a murder in 1880s Chicago, a city built by the Irish, so the boast goes (by the late 1880s, 17 per cent of its population was Irish or Irish-American). At the book's core is the story of Irish immigrants in the US, and the fight for Irish independence through the secret republican society Clan na Gael. In England, and running parallel to events in America, is the saga of Charles Stewart Parnell, a British MP and leading figure in the Home Rule movement.
Who got bumped off is an easy one to answer: Patrick Cronin, a Chicago doctor, Clan na Gael supporter, and a chap renowned for belting out God Save Ireland at fundraising events. Whodunnit? Ah, well, now you're asking.
The wise money was on Alexander Sullivan, who was never tried for the murder. We learn the cut of his jib early on when O'Brien says of him: "Between 1865 and 1895, he was variously a respectable businessman, the owner of a shoe store, a tax collector, a newspaper owner, a journalist, a city official, a postmaster, the owner of a secret revolutionary society, a lawyer, an abolitionist, a Republican, a Democrat, the president of the Irish National League of America, a gambler, and a murderer."
Cronin was suspicious of Sullivan and believed him to be corrupt and an embezzler – and told this to anyone who would listen, along with publishing a bizarre pamphlet in which he claimed that his rival would bump him off at some stage. He was last seen alive getting into a buggy drawn by a white horse; his battered body was later found in a storm sewer.
O'Brien, a historian based at Liverpool John Moores University, paints a vivid picture of what was then the longest-running trial in US history with a verve that would make John Grisham and company green with envy. Her meticulous research also focuses on the fight for Irish independence, underground Irish societies, the Dynamite Wars in London, the daring rescue of Fenian prisoners from Australia (it took the boat a year to get there!), anti-Irish prejudice (she has unearthed fascinating cartoons showing Irishmen portrayed as ape-like), police corruption and a boom in newspapers and campaigning journalism, with reporters who weren't above tampering with the evidence.
Forget subject area boundaries. Blood Runs Green is all that's best in academic writing: detailed research, accessible writing – and a rattling good yarn. It certainly kept me turning the pages like the best crime novel.
Blood Runs Green: The Murder That Transfixed Gilded Age Chicago
By Gillian O'Brien
University of Chicago Press, 320pp, £17.50
ISBN 9780226248950
Published 15 March 2015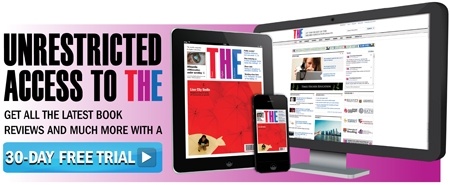 Register to continue
Why register?
Registration is free and only takes a moment
Once registered, you can read 3 articles a month
Sign up for our newsletter
Register
Subscribe
Or subscribe for unlimited access to:
Unlimited access to news, views, insights & reviews
Digital editions
Digital access to THE's university and college rankings analysis
Subscribe
Already registered or a current subscriber? Login