It is a maxim of life that we can only do something once for the first time. We can only experience that first teetering (in)stability on a bicycle before balancing, pedalling and gaining momentum. PhDs are the same. We do them once. We move on, but we remember. That memory twists and snakes through our career, marked by resentment or respect, disgust or inspiration. Very few people complete a second doctorate, so this first enrolment in doctoral study is also the last. This odd experience transforms the PhD into a period of mystery, confusion, abuse, bitterness and complaint.
An array of "how to" guides adorn publishers' catalogues, each providing strategies to "manage" or "master" a doctorate. There is a willing and desperate postgraduate audience for such publications. Frank Furstenberg's Behind the Academic Curtain: How to Find Success and Happiness with a PhD is different. It aims to help scholars structure their choices into and out of a doctoral programme, and continues the story to incorporate the tenured "mid-career" years and the latter stages of academic life.
Furstenberg's career was based at the University of Pennsylvania, where he is now the emeritus Zellerbach Family professor of sociology. These details matter, because they determine the limitations of the book, and its strengths for a very specific audience.
This is a US-focused (indeed fixated) publication. When reading this book, it is as if the rest of the world's universities have evaporated. Such blinders are always problematic, but particularly when academic mobility is increasingly a reality for many scholars. Furstenberg seems unaware that the "life" he has constructed is not only geographically and institutionally specific but also historically dated.
This is a nostalgic book. Academic capitalism, neoliberal management and the wounded state of universities after the global economic crisis have left no mark on its argument or chapters. Furstenberg states that "academics have great freedom in arranging their professional lives". That may once have been the case, although my 20-year career does not recognise this freedom. Indeed, early career scholars may find much that is familiar in sociologist Huw Beynon's 1973 study of automotive manufacturing, Working for Ford. Academics are monitored, surveyed and performance managed, anchored by "key performance indicators". Our much-acclaimed "freedom" has dissipated. We are standing at the assembly line, with teaching reviews and research evaluations "benchmarking" our achievements.
Furstenberg's book presents an important project and corrective. "I am always amazed at how little newcomers know about what goes on behind the academic curtain," he says. But an inverted question would also be appropriate. Why would there be detailed knowledge about academic life and doctorates? The specificity and distinctions between nations, regions, historical periods and institutions means that generalisable patterns or systems are difficult to shape. But there is great value in providing honest and clear advice about higher education for those who follow.
The problem is that the US is not the world. The University of Pennsylvania is not a model for international universities. Furstenberg offers fascinating insights into "knowing what predicts academic productivity". Strong interpretations are presented on the groups that will not complete their PhD or fulfil tenure requirements and will "drop out" of an academic career. But teaching is dismissed as an inconvenience. Research is affirmed as the engine room of academic life.
Behind the Academic Curtain helps prospective academics grasp the deep challenges in creating a balance between aspiration and actuality, writing and family. The bitchiness and pettiness of some senior scholars is hinted. In one telling sentence, Furstenberg recalls: "Because I didn't use his textbook, this senior faculty member in my own field did not become my advocate or mentor over the next several years."
The sun is setting on Furstenberg's model of academic life – of patronage, networking, research intensity and dodging students. For those of us who remain – outside the US and outside the elite and elitism – we must create a better system where "widening participation", "interdisciplinarity" and "leadership" are not key performance indicators to be ticked, but commitments.
Behind the Academic Curtain: How to Find Success and Happiness with a PhD
By Frank F. Furstenberg
University of Chicago Press, 208pp, £31.50 and £10.50
ISBN 9780226066073, 6103 and 6240 (e-book)
Published 20 November 2013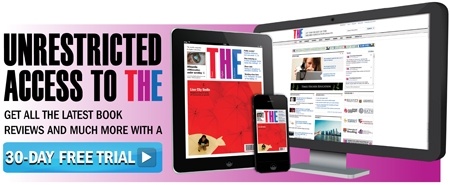 Register to continue
Why register?
Registration is free and only takes a moment
Once registered, you can read 3 articles a month
Sign up for our newsletter
Register
Subscribe
Or subscribe for unlimited access to:
Unlimited access to news, views, insights & reviews
Digital editions
Digital access to THE's university and college rankings analysis
Subscribe
Already registered or a current subscriber? Login