Aleister Crowley once wrote that "the universe is insane", so Marco Pasi's attempt to provide a detailed and comprehensive understanding of his work within a rational political framework might appear to be an uphill struggle.
A whiff of wilful perversity seemed to inform Crowley's every manoeuvre as this most maverick of men negotiated the currents of politics that swirled round him and that he so assiduously courted. As Pasi shows, the occultist, magician and writer was a gadfly, an ironist, an ambitious radical and always a controversialist in his flirtation with the main currents of 20th-century thought. These pursuits took him on a long and ultimately fruitless journey to reconcile the concept of "magick" and the methods of his commune, the Abbey of Thelema, with the harsh realities of the political arena.
In the 1890s, he was a decadent Romantic who climbed mountains and wrote Swinburnian erotic poetry, a "reactionary conservative" with leanings towards Jacobitism and a hatred, learned from his Plymouth Brethren parents, of the "traitor" prime minister William Gladstone and the Liberal radicals Crowley considered mere "red Rad fleas". Yet he was always a restless, driven man who wanted never to be "confined to one life" and whose frustration with the leading political ideologies of his time led him on a lifetime quest to find a means of reconciling secular politics with high mysticism.
In 1904 while in Cairo, Crowley (or, if you believe Crowley's claim, the supernatural entity Aiwass) dictated to his wife The Book of the Law, a text that confirmed that Crowley had been chosen for a missionary role on the world's stage. His rejection of Christianity and his determination to épater le bourgeois meant that his work among the fraternity of magicians was essentially directed at liberating the self. He continuously reinvented himself as he felt fit. Crowley hated his middle-class Englishness, danced a jig when Queen Victoria died and declared himself a supporter of Sinn Fein during the First World War, when he also wrote propaganda for the Germans (while claiming he was working for British intelligence).
Yet things changed when he came across the sex magic rituals of the esoteric secret society Ordo Templi Orientis. He became convinced that the central thesis of his philosophy, "do what thou wilt", was being revealed in the political upheavals of the 1920s and 1930s. It would become his mission to locate and communicate with those who ran the secret "high lodges" that controlled the world. Although he rejected Mussolini as a false prophet, flirted with Stalinism and never bothered about Oswald Mosley, Crowley was convinced by German friends that Hitler was the new messiah to whom he might act as a secret priestly adviser. Although he detected his own Thelemic philosophy in Hitler's words, it was all wishful thinking. Crowley believed too much in the individual and was not sufficiently racist, anti-Semitic or puritanical to be embraced by Nazism. However, during the Second World War, Ian Fleming among others thought that Crowley's magical connections might help lure the superstitious Rudolf Hess to Scotland.
Pasi's book, which has already appeared in Italian and German, proves an admirable introduction to the complex magical and political connections of this most elusive of figures. Ironically, what the book proves is the opposite of its title, which is simply that magical practice and practical politics have never mixed, and the attempt to fit them together was a doomed and "childish" project. Crowley's "political" legacy lies more properly in the politics of personal liberation that he advocated and in the counterculture he helped to create.
Aleister Crowley and the Temptation of Politics
By Marco Pasi
Acumen, 304pp, £17.99
ISBN 9781844656967
Published 31 January 2014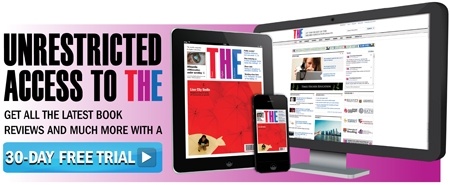 Register to continue
Why register?
Registration is free and only takes a moment
Once registered, you can read 3 articles a month
Sign up for our newsletter
Register
Subscribe
Or subscribe for unlimited access to:
Unlimited access to news, views, insights & reviews
Digital editions
Digital access to THE's university and college rankings analysis
Subscribe
Already registered or a current subscriber? Login