In Central London, on the corner of Queen Square and Great Ormond Street, stands the Royal London Hospital for Integrated Medicine, formerly the Royal London Homoeopathic Hospital. Queen Square houses the National Hospital for Neurology and Neurosurgery, and Great Ormond Street the eponymous Hospital for Children. Neurological disorders are among some of the most frustrating and intractable conditions; often chronic in their course, their debilitating effects chip away at patients' life quality, morale and dignity. The plight of sick children, of course, needs little embellishment. Anything that can be done to help these people (and everyone else who is suffering) should be done. In a decent society, treatment should be part of a universal healthcare system available free at the point of use, as is currently the case in the UK under the NHS. So where does the building on the corner fit in? What does the medicine offered by the RLHIM offer to those in need?
In 1993, academic physician Edzard Ernst arrived at the University of Exeter to take up a new endowed chair in complementary medicine, and his job, as he saw it, was to answer just that sort of question. But by 2011, he had retired from his post. The position would remain unfilled, and what remained of a highly successful research unit that Ernst had run for 18 years was subsequently shut down. It is a chastening story for anyone who cares about academic medicine.
Maybe they liked to give sugar pills because they struggled with introducing an intravenous needle or taking a liver biopsy sample
Prior to 2011, Ernst was already a curiously controversial public figure, renowned for his measured stance against untested complementary or alternative medicine (CAM). For, as Ernst writes in this forthright memoir, "there is no such thing as alternative medicine; there are just treatments that work, and those that don't. Those that work will find their way into the standard armamentarium of medicine, while those that don't are destined to remain in the realm of quackery." These views would bring him into conflict with CAM practitioners and advocates, including members of the British Establishment, notably the Prince of Wales, and the second half of this book is about this ultimately unsatisfactory period in his life.
But, like the King in Alice's Adventures in Wonderland, let us begin at the beginning of Ernst's painstaking account. In its opening pages, he thoughtfully explains how he gained the skills and tools that qualified him to make credible judgements about medicine and science. He also shares his attitudes to those he came across in various situations who abused their positions of power.
Born in 1948 in Germany, he was a child of the fraught immediate post-war period, and here he describes the general and personal baggage that this accident of birth brought to his life. Although more jazz musician than doctor by inclination, he followed his mother's advice and studied hard enough to qualify in medicine in case a musical career didn't work out.
Ernst's first job after qualification was in a homeopathic hospital in Munich. Germany is much more open to homeopathy than the UK – its founder Samuel Hahnemann was German, after all – and its homeopathy practitioners tend to be medically qualified too. During his six-month stay at the hospital, Ernst says, he learned the "incredible power of the placebo". He also learned the basics of some other therapeutic schemes, and from watching his colleagues drew some harsh conclusions about their clinical abilities. Perhaps they preferred the obfuscation of alternative medicine because they couldn't deal with the rigour of conventional medicine. Maybe they liked to give sugar pills because they struggled with techniques such as introducing an intravenous needle or taking a liver biopsy sample.
Jazz would bring Ernst to London as a visiting musician, and the love he found with his future wife Danielle made a move inevitable. He found a permanent job at St George's Hospital in a research laboratory investigating the factors that impeded blood flow. Ernst writes with real joy about the pleasure he found in scientific research and in developing his ability as an analytical and critical thinker. He would take these skills back to Germany, where he became a specialist in rehabilitation medicine. From Hanover, he moved to Vienna to head up a vast department in the same field, his final stop before Exeter.
There is a decidedly different feel to the second half of this excellent book, which deals with Ernst's Exeter years. (A brief coda explains that friends who read early drafts of A Scientist in Wonderland urged him to preface this account with details of his earlier life.) It is, in essence, a perfectly pitched meditation on the fallacies of CAM and what Ernst rightly argues are his reasonable attempts, in an age of evidence-based medicine, to subject its practices to rigorous scientific study in the same way orthodox treatments are trialled. Why, he asks repeatedly, should CAM's advocates and practitioners not wish to see their ideas tested in randomised, placebo-controlled, double blind trials?
In Ernst's view, the original aim of the £1.5 million endowment for the chair at Exeter was not to facilitate the design and execution of such thorough trials, but instead to bolster the reputation of CAM in other ways – so it is perhaps hardly surprising that his research would run counter to some expectations. Moreover, Ernst's account of his elegant study of the effects of spiritual healing on chronic pain, which showed no benefit over placebo, attests to his concern not just with efficacy but also with patient safety. If a treatment works via placebo it may still not be the best option, he argues, because a better-than-placebo orthodox treatment may be available. He is rightly horrified by the prevalence of what he characterises as an artificial middle ground, the "zeitgeist of cultural relativism", where scientific data must be "balanced" by less rigorous and merely qualitative personal experience or belief.
But for all its trenchant arguments about evidence-based science, the second half of A Scientist in Wonderland remains a very human memoir, and Ernst's account of the increasingly personal nature of the attacks he faced when speaking to CAM practitioners and advocacy groups is disturbing. He also offers his side of a public disagreement with Sir Michael Peat, the Prince of Wales' private secretary, over the Smallwood report, The Role of Complementary and Alternative Medicine in the NHS, in 2005. An accusation that Ernst had broken a confidentiality agreement led to a lengthy investigation at Exeter, as he outlines, and although he was cleared of wrongdoing, he was scarred by the experience. Significantly, as he reports, funds for his Exeter research unit dried up, and led to its eventual closure.
We are in no doubt, reading this account, that Ernst believes his university let him down and that what was at stake was more than simply a professorial chair. While the NHS grapples with rising costs and growing patient expectations, it is also charged with delivering evidence-based quality care. If it is to offer CAM, these practices must be subject to the same criteria as orthodox medicine. For Ernst, it is more than a matter of economics; it is an ethical principle. Ben Goldacre's 2012 book Bad Pharma created a storm via its exposure of the pharmaceutical industry's unhealthy links with mainstream medicine. Ernst's book deserves to do the same for the quackery trading under the name of complementary and alternative medicine.
A Scientist in Wonderland: A Memoir of Searching for Truth and Finding Trouble
By Edzard Ernst
Imprint Academic, 200pp, £14.95
ISBN 9781845407773
Published 20 January 2015
The author
Edzard Ernst – jazz musician, Beethoven fan ("not very original, I know, but I don't care") and emeritus professor of complementary medicine at the University of Exeter – was born and raised in Germany. His French-born wife Danielle, he says, "sometimes reminds me that it still shows – German efficiency, German bluntness and all that!" The couple currently divide their time between "rural Suffolk, which is our official retirement location, and Brittany, where we have plenty of family".

Of his early years, Ernst recalls that he "never managed to take school or my teachers seriously. This deplorable attitude changed only in medical school. My childhood inspirations were more musical than medical, and it was only when I worked in a research lab in St George's Hospital in London that I caught the science bug."

He elaborates: "As a boy, I started on the clarinet, then saxophone, and finally drums, which I took rather seriously for many years. Am I good? Not any more. But before medicine finally took over, I probably was."

Thus as an undergraduate, he recalls, "My hobby was (and indeed still is) making music, which involved long nights spent jazzing in clubs, etc. So I was a student who was struggling to cope with the tons of facts they threw at me in medical school. That is not to say I was a bad student - I just often found it quite hard to digest all this knowledge."

He qualified as a medical doctor in 1978, and by 1990 was head of the department of medicine at the University of Vienna. He says that after a while in that post, "I had essentially become an administrator, longing to do something more meaningful with his life. This and other circumstances made the decision to move to the UK (in the course of which halving my salary) quite easy. It was a country where we had lived before, and to come back to England had been our dream for some time. It turned out to be a decision that, despite all the problems I later had, I never regretted."

In 1993, Ernst was appointed to a professorship in complementary medicine at the University of Exeter – the first such chair in the world.

His time at Exeter was marked by highs as well as lows. "The first 10 years or so were great: my unit quickly built up an international reputation for rigorous research in alternative medicine. We published plenty of decent research, and we were appreciated by our peers. My greatest disappointment, therefore, is that all this changed quite abruptly when we became a proper medical school. To put it in the words of my line manager at the time: 'I know, we are treating you like shit.'

"After much reflection, my interpretation of this development is that after Prince Charles' First Private Secretary filed an official complaint with my vice-chancellor, some of my peers saw their knighthood in jeopardy and behaved accordingly. All the support I once enjoyed collapsed, my staff's contracts were not prolonged and, most crucially, the university never fulfilled its commitment to raise £1.5 million for my research."

Ernst adds: "But my greatest satisfaction is that, despite all this, the 'forces of endarkenment' have so far not managed to silence me."

Has he any family, friends or colleagues who are disappointed by his critical view of alternative medicine?

"Yes, of course. Some people are quite literally religious believers in homeopathy or some other therapy. In such cases, it is best to talk about the weather or the abominable train service we often endure.

"If it is unavoidable, I do talk about my job and tell them that it consists of applying the rules of science to alternative medicine. I also often point out that an uncritical scientist is a contradiction in terms; that a professor of toxicology cannot be expected to advocate taking poison; that it is odd to 'believe' in a therapy (I ask 'do you believe in aspirin?'). Sometimes this does the trick – and sometimes it leads to losing friends."

Asked about whether he has found different levels of credence in alternative medicine in different countries, Ernst observes, "Every country and every culture is different. The French (and possibly Quebeckers) are mad about homeopathy. Americans are keen on supplements and chiropractic. The Germans love massage therapy and herbal remedies. The Brits are fond of aromatherapy and herbs. The explanations for these phenomena are usually very complex; there is never just a single factor that determines the popularity of alternative medicine."

Are there any countries that remain relatively immune to the lure of alternative medicine? "Actually, the UK is not too bad in this respect. Most other developed countries have considerably higher usages of alternative medicine than we have. Why? Perhaps because we have the NHS. This is one reason why I hope the Tories will not manage to destroy it completely."

What gives Ernst hope? "That Prince Charles, who once said he was proud to be 'the enemy of the Enlightenment' might be unsuccessful in his quest to usher in an era of endarkenment."

Karen Shook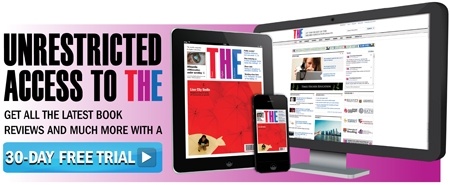 Register to continue
Why register?
Registration is free and only takes a moment
Once registered, you can read 3 articles a month
Sign up for our newsletter
Register
Subscribe
Or subscribe for unlimited access to:
Unlimited access to news, views, insights & reviews
Digital editions
Digital access to THE's university and college rankings analysis
Subscribe
Already registered or a current subscriber? Login