Western University
World University Rankings 2020
Impact Rankings: Industry, Innovation, and Infrastructure 2020
1151 Richmond Street, London, Ontario, N6A 3K7, Canada
Founded in 1878, Western University ranks as one of Canada's top research-intensive universities, and is among the top 1% of universities worldwide.
Known for its exceptional academic programs, breakthrough research discoveries and outstanding student experience, Western offers a full complement of disciplines including more than 400 undergraduate programs and 88 different graduate degree programs, allowing students to tailor their education to personal strengths and career ambitions.
More than 38,000 students from 121 countries share in classroom experiences and engage in study-abroad, research and volunteer opportunities to broaden perspectives and knowledge. Western students balance academic achievement with opportunities for athletic, volunteer and social engagement, fostering a strong community that extends to more than 300,000 alumni worldwide.
Its 12 faculties and schools include: business, engineering, social science, science, arts and humanities, health sciences, medicine and dentistry, law, education, music, and information and media studies.
At Western, you will learn from nationally and internationally renowned professors and researchers. You can also complement your degree with a range of co-curricular activities, including leadership and learning opportunities both on- and off-campus. 
Western is considered one of Canada's most beautiful campuses, filled with trees and green space, beautiful buildings, dedicated study space and impressive facilities. Our extensive on-campus residences provide a safe and comfortable home for students while they study, and our city, London, Canada, is a welcoming, diverse community of approximately 383,000 people.
Western is a globally recognized destination for academic excellence and leadership development - achieved through learning and research. Western prides itself on challenging the best and brightest faculty, staff and students to commit to the highest global standards.
Western has a proud history of liberal arts teaching and research, developing graduates well-grounded in critical thinking, ethics and the importance of service to the larger community. The Schulich School of Medicine & Dentistry, Ivey Business School, as well as our renowned faculties in law and engineering, instill in our students a tradition of leadership and innovation.
The university prides itself on providing Canada's best student experience – inside and outside the classroom. Students bring their learning to life every day through co-ops and internships, international learning opportunities, field experiences and research projects. Students also have the opportunity to kickstart their career through Western Entrepreneurship – where co-working space and access to world-class mentors help them develop their ideas, test prototypes and launch products into market.
Throughout their academic journey, students are fully supported at Western. Faculty and staff are available to assist students every step of the way - from leadership and mentorship programs to academic support services to health and wellness supports. Western students are well prepared to achieve both their academic and personal goals.    
More than 4,500 students from 121 countries seek the best academic and extracurricular experience by studying at Western. This means all Western students benefit from a global perspective in class, and experience diversity and intercultural sharing as a daily part of campus life.
Whether taking a Western-based management course in Asia, exploring European culture first-hand' participating in summer institutes on infectious diseases and mental health in East Africa or researching tropical biodiversity in a rainforest, students in all programs have a wide range of courses that enable global learning.
Thinking about how we engage with the world is critically important. Western has developed more than 300 agreements in 58 countries through which we emphasize ethical global engagement. Students complete mandatory pre-departure training to examine cultural and ethical considerations, learn about gender and sexual norms in different communities and understand how to assess power relations so they truly listen to the voices, knowledge and goals of community partners, and leave preconceived ideas from a Canadian setting behind.
Learn more https://international.uwo.ca/
RESEARCH
Western ranks as one of Canada's top research-intensive universities. From fundamental to applied discovery and other scholarly activities, its scholars advance knowledge that provides tangible benefits for the economic, social, health and cultural development of citizens in London, in Canada and around the world.
Key international research projects:
Explore rankings data for Western University
All ranked institutions have an overall score and 4 pillar scores. However for each pillar, only institutions ranked in the top 500 overall or the top 500 in this pillar have a publicly visible score
Key statistics
56 : 44

Student Ratio of Females to Males

(1)

23.1

No. of students per staff

(1)

18%

Percentage of International Students

(1)

29,865

Number of FTE Students

(1)
Video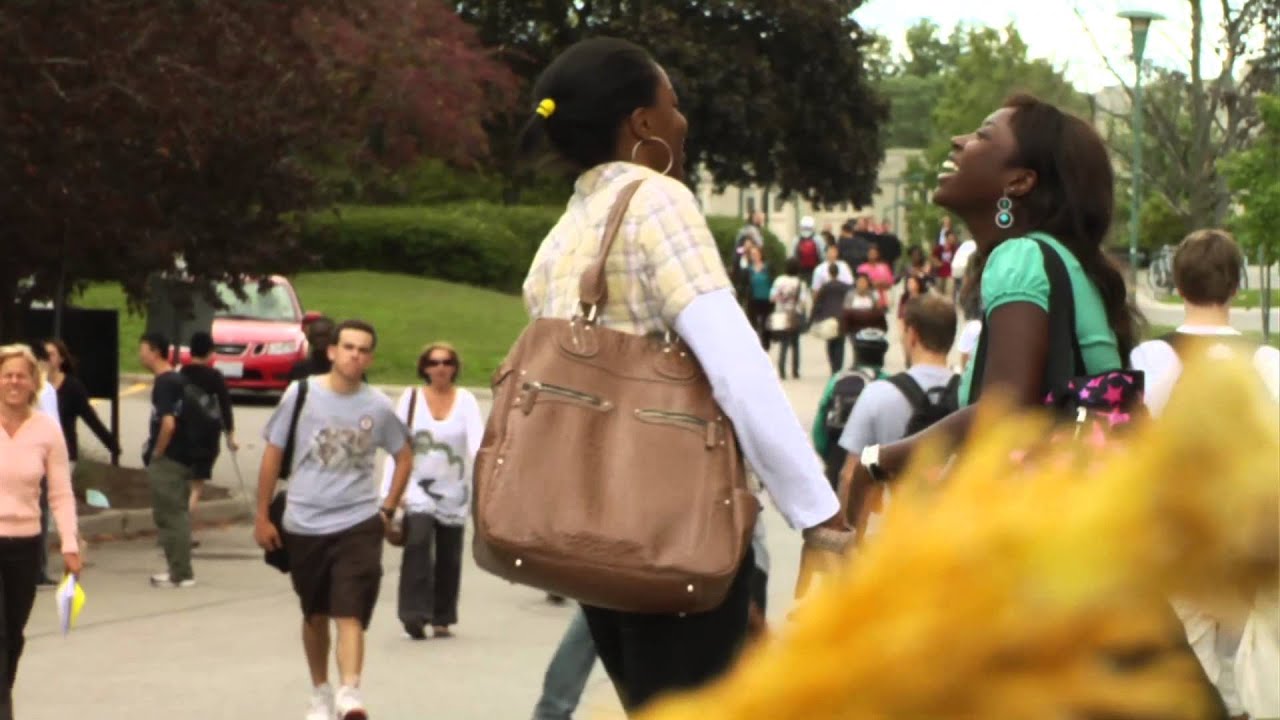 Subjects taught at Western University
Arts & humanities

Physical sciences

Engineering & technology

Social sciences

Life sciences

Clinical, pre-clinical & health

Computer science

Business & economics

Education

Psychology

Law