University of New Hampshire
> 600th
US College Rankings 2022
105 Main Street, Durham, New Hampshire, 03824, United States
The University of New Hampshire is built for people who love a challenge. Space missions? We work on them. Cures for disease? We help find them. UNH students are running investment funds, starting businesses, inventing technology and advancing culture. They come here to become the kind of people the world needs most.
UNH's learning atmosphere combines the classic New England liberal arts college with the cutting-edge resources of a nationally ranked research institution. A welcoming, worldly intellectual community, with 15,000 undergraduate and graduate students from 72 countries and 49 states, UNH offers more than 200 undergraduate and graduate degree programs in the life sciences, business, engineering, health and human services and the liberal arts. UNH's award-winning faculty members are trailblazers in fields as diverse as history, healthcare and technology. Outstanding facilities include the world's largest boundary layer wind tunnel, an island marine laboratory, a dedicated entrepreneurship center and ocean-going research vessels.
UNH has been ranked one of the 50 best public universities in the nation1 and a top-100 "best college for your money."2 Ninety percent of recent graduates were either employed or furthering their education within six months of receiving their degrees.3 According to a Gallup poll, UNH graduates are more likely than their peers from other U.S. colleges to have full-time employment, engage in their work and thrive in five areas of well-being. UNH has been making great outcomes for students since 1866. Our 140,000 living alumni are astronauts, Academy Award-winning screenwriters, CEOs of multinational companies, acclaimed teachers, civil servants, scientists, Grammy Award winners and physicians. 
Research and hands-on learning
Research is central to the UNH student experience. From the depths of uncharted oceans to the edges of the solar system, faculty and graduate students carry out research inquiries that advance knowledge on grand challenges such as climate change and vulnerable populations as well as the great mysteries of our planet. Our researchers conduct work in developing nations, on glaciers, in rainforests and deep inside thunderstorms. At UNH, undergraduate students have an uncommon opportunity to conduct meaningful research, and the Hamel Center for Undergraduate Research provides grants for them to pursue original inquiries alongside faculty mentors. UNH has the largest undergraduate research conference in the United States.
Students make some of their most jaw-dropping discoveries outside the four walls of a classroom; that's why UNH makes fieldwork and internships widely available. A whopping 78 percent of UNH students complete at least one internship — that's 19 percent higher than the national average — working for organizations like Lonza Biologics and global accounting firms. UNH hosts huge career and internship fairs every semester, making it easy for students to find opportunities.
Location and campuses
UNH is advantageously situated just an hour by train or bus from the cities of Boston, Massachusetts, and Portland, Maine, and minutes from New Hampshire beaches and mountains. New York City and Montreal are just five hours away by bus. Our main campus in Durham is a quintessential New England college campus, with ivy-covered brick buildings and vast lawns. It's consistently ranked one of the safest campuses in the country. Our urban campus is in the heart of the state's largest city — Manchester — a Top 10 Tech City. The state capital of Concord is home to the UNH School of Law, which has been ranked in the top 10 in the United States for the study of intellectual property law for the last 27 years. UNH is one of only four universities in North America to have earned the highest sustainability ranking available — STARS Platinum4 and is #2 on the Sierra Club's list of U.S. colleges with sustainable practices.
1U.S. News and World Report, 2017
2Money Magazine, 2018
3First Destinations Survey, Class of 2017
4 AASHE 
WHAT STUDENTS SAY
 "It's like a second home for me here, and I feel the people here have created that atmosphere."
—Nadia Fereydooni '18, Computer Engineering
Iran 
"I like the professors here. They respect your ideas and they really encourage you to realize them. Here, if you've got an idea that is practical, you can always find a way to realize it."
—Mingcheng Ren '21G, Natural Resources Earth Systems Science
China 
"UNH is a perfect place for you to learn English and also be successful academically. It's hard enough to challenge you, but also you have time to yourself to socialize with people and improve your English."
—Hyun Jun Kim '18, Accounting, Chinese minor
South Korea 
"UNH is situated in such an amazing location. We have the White Mountains, we are close to Maine, and then there's also the beaches. It's perfect."
—Tejaswita Sharma '20G, Space Physics
India
Explore rankings data for University of New Hampshire
All ranked institutions have an overall score and 4 pillar scores. However for each pillar, only institutions ranked in the top 500 overall or the top 500 in this pillar have a publicly visible score
Key statistics
$11,942

On-campus Room and Board

(1)

$48,900

Salary after 10 years

(1)

$35,409

Out-of-state Tuition and Fees

(1)
Video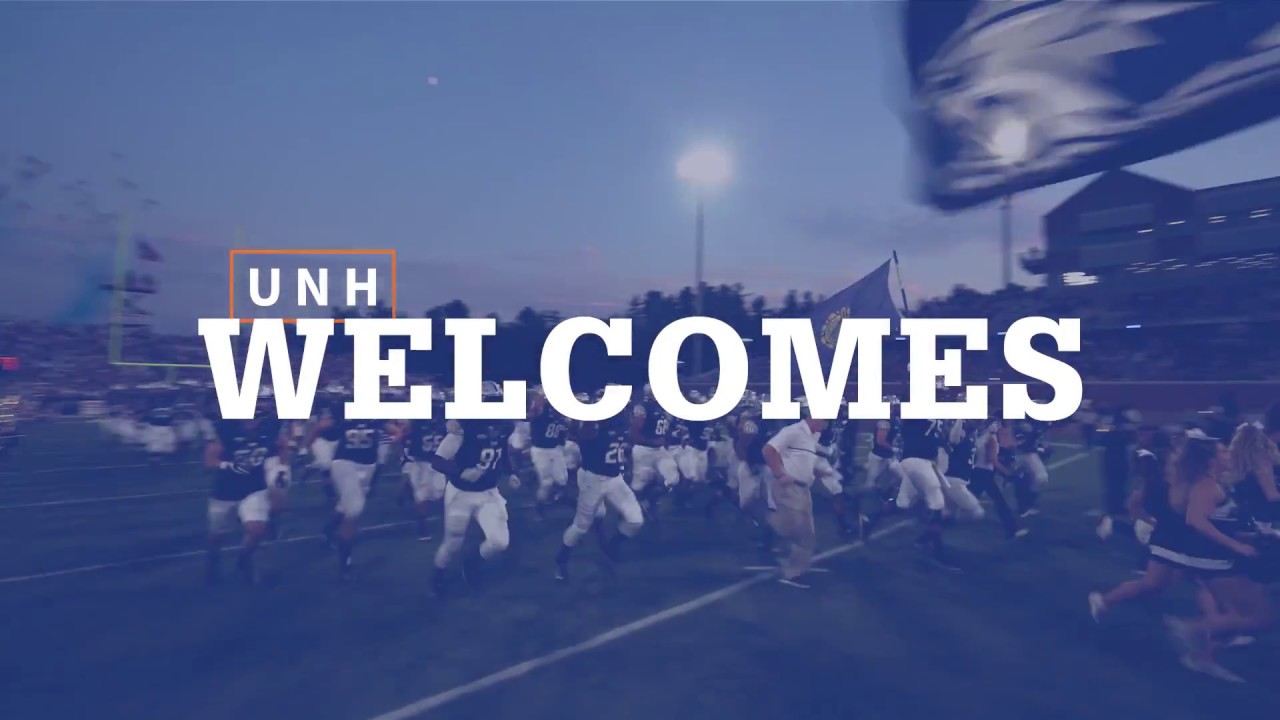 Subjects taught at University of New Hampshire
Life sciences

Arts & humanities

Business & economics

Engineering & technology

Physical sciences

Social sciences

Computer science

Education

Law

Clinical, pre-clinical & health

Psychology