University College Dublin
151–175 th
Arts & humanities Rankings 2018
201–250 th
World University Rankings 2018
Belfield, Dublin 4, Ireland
University College Dublin is Ireland's Global University
Founded over one hundred and sixty years ago, UCD is one of Europe's leading research-intensive universities; an environment where undergraduate education, masters and PhD training, research, innovation and community engagement form a dynamic spectrum of activity.
The international standing of UCD has grown in recent years; it is currently ranked within the top 1% of higher education institutions world-wide. UCD is also Ireland's most globally engaged university with over 30,000 students drawn from over 120 countries, and includes 5,500 students based at locations outside of Ireland. The University's main Dublin campus occupies an extensive parkland estate of more than 130 hectares and offers world-leading facilities including the UCD O'Brien Centre for Science, UCD Sutherland School of Law, UCD Lochlan Quinn School of Business and UCD Student Centre.
A University of Scale and Impact
As Ireland's largest university, with its great strength and diversity of disciplines, UCD embraces its role to contribute to the flourishing of Ireland, Europe and the wider world; through the study and discussion of people, society, business, economy, culture, languages and the creative arts, as well as through research and innovation. The University's Strategy 2015-2020 outlines the objectives and major strategic initiatives set in place in order to accomplish UCD's mission and vision for this era.
To read more about University College Dublin's history and vision for its future, see: http://www.ucd.ie/about-ucd/
Undergraduate study at UCD
UCD is Ireland's University of first choice, leading in first-preference applications in Ireland year after year; as well as being the university of first choice for international students coming to Ireland. The University attracts top students, the first year retention rate is 98% and over half of UCD undergraduates progress to graduate studies.
UCD is globally recognised for its excellence in teaching and learning – This quality of teaching is complemented by a high standard of support. Every incoming first year is assigned a peer mentor and there are student advisers for every programme.
The UCD Horizons scheme of modern, modularised education based on learning outcomes, sees 50% of students take modules outside their subject areas. UCD is the only Irish university to provide the EU Supplement Label to students for international recognition of qualifications and is also number one in Ireland in QS Employer Reputation Survey – 129th in the world.
The role of UCD within Irish higher education is underscored by the fact that UCD alone accounts for over 30% of international students, over 25% of all graduate students and almost 28% of all doctoral enrolments across the seven Irish universities.
Graduate study at UCD
UCD offers Ireland's widest range of graduate study programmes across its six colleges. There are currently over 8,000 students enrolled in graduate study at UCD. As an internationally recognised and research-driven university, UCD attracts talented students from around the world. Upon entering one of our graduate programmes students begin on a path of intense intellectual stimulation, learning new skills and dramatically expanding their knowledge of their chosen discipline. It is a tremendously rewarding experience and one which will both enrich their life and enhance their career prospects.
To read more about studying at UCD see: http://www.ucd.ie/international/
Explore rankings data for University College Dublin
All ranked institutions have an overall score and 4 pillar scores. However for each pillar, only institutions ranked in the top 500 overall or the top 500 in this pillar have a publicly visible score
Key statistics
26%

Percentage of International Students

23.0

No. of students per staff
Based on data collected for the 2018 World University Rankings
Video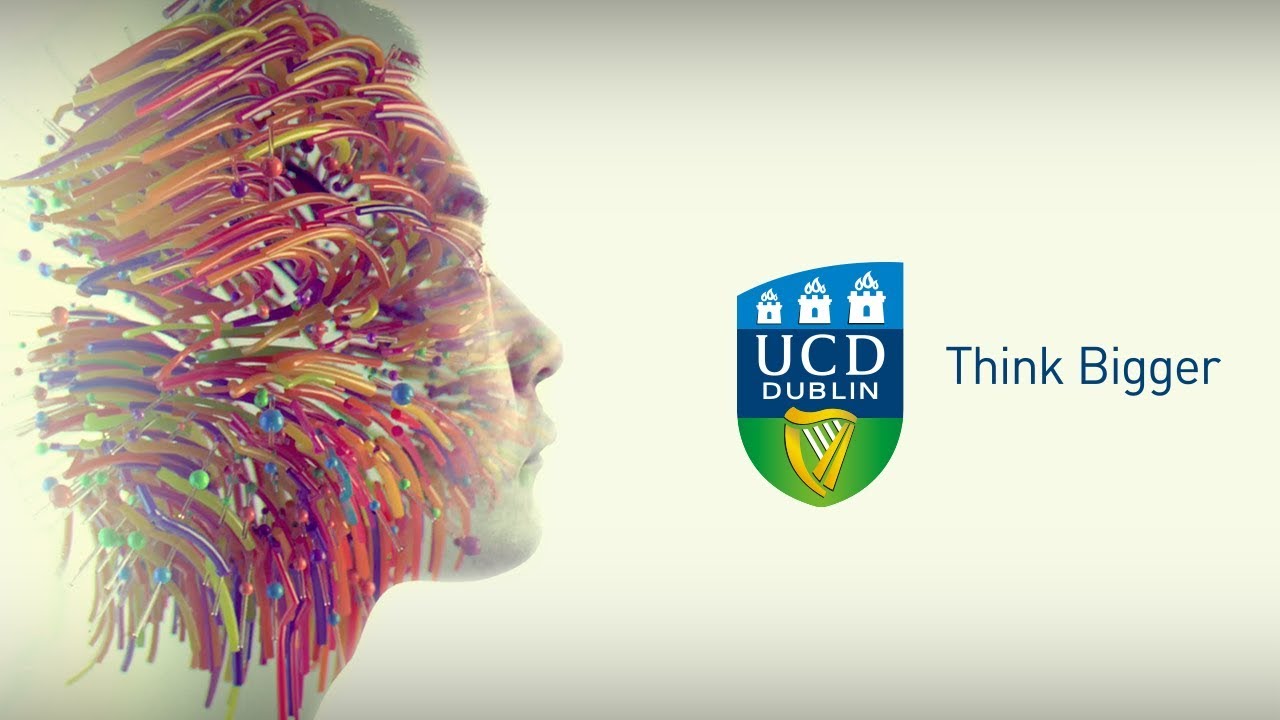 Subjects taught at University College Dublin
Social sciences

Engineering & technology

Law

Business & Economics

Arts & humanities

Physical sciences

Computer Science

Life sciences

Psychology

Education

Clinical, pre-clinical & health