Tzu Chi University
1201–1500th
World University Rankings 2023
201–300th
Impact Rankings 2022
401+
Young University Rankings 2022
No.701 Sec. 3, Zhongyang Rd, Hualien, 97004, Taiwan
Tzu Chi's campus is among the most beautiful in Taiwan; it sits in the heart of Hualien, a beautiful metropolitan city, rich in cultural diversity. With a spacious campus filled with green areas, Tzu Chi University provides well-equipped teaching facilities and a comfortable, graceful living environment. We sponsor various student associations and provide a wonderful research atmosphere. 
Our History
Dharma Master Cheng Yen carries out our mission, "Extending our love beyond those we know to those who are not related to us, and feeling other people's pain and sorrow when they are hurt or suffering." After dedicating her life to compassion relief work, she realized sickness is the root of agony and the mother of poverty; she visualized education as a crucial to the infrastructure of a nation. Master began organizing and building a medical college. Tzu Chi University was thus established in the eastern region of Taiwan, to raise the level of healthcare and education, while inspiring students to do good deeds and help others. The university upholds the motto of "kindness, compassion, joy and unselfish giving" and strives to nurture students into those who respect for life and care for living beings. In early 2000, the affiliated primary and secondary schools were set up and a comprehensive education from kindergarten up to the Ph.D. It will be fun to see where what the future holds.
TCU Goals
Our goal is to prepare professionals who are committed to lifelong learning, analytical and critical thinking, and working with others; moreover, prepare those who embrace the spirit of Tzu Chi Humanities and are willing to tend to those in need.
Master Cheng Yen said," Education is the work of purifying each person's heart, the hope and a stabilizer of our society." Thus, Tzu Chi University emphasizes the following:
Daily Life Education: To be mindful in dining, dressing, walking, and living and to acknowledge the humanity in every person.
Virtue Education: Respect teachers, hold acceptable behavior, and be a faithful and responsible person.
Humanities Education: Develop a spirit of contentment, gratitude, understanding, and accommodation.
Appreciation for Education: Nurture students to carry out regular responsibilities and devote themselves to help others.
Our Founder
"There is no one I do not love, there is no one I do not trust, and there is no one I do not forgive." Dharma Master Cheng Yen harbors a persistent soul of beauty and good. In 1966, Master established Buddhist Tzu Chi Foundation which practices the philosophy of relieving suffering, giving happiness, helping the poor, and educating the rich. For several decades, Tzu Chi Foundation has been growing. Today, Tzu Chi volunteers around the world reach out to the disaster areas, and relieve the suffering and agony of people in need. All the members carry out tasks with compassion and wisdom. They stand firmly to the grand will– that is to purify people's heart and mind, bring peace and harmony to the society, and make the world free from disasters.
A Complete Education
Tzu Chi University provides education from kindergarten through PhD. programs. The university is committed to strengthening the foundation of primary and secondary education while meeting the needs of post-secondary education. The ideal of a complete education is to fully develop students from both a professional knowledge standpoint and personal growth.
General Education
Tzu Chi University encourages students to continue lifelong learning and provides them with access to a broad range of resources. To implement the idea of a well-rounded education, students are expected to graduate with 33 general education credits; in addition to the core courses, TCU offers elective courses in five subject areas including sciences, humanities, arts, social sciences, and languages.
Tzu Chi Humanities Courses
First year students are required to take "humanities and service course." This is intended to guide the student to cultivate his or her own wisdom, to be an upright person, and to feel comfortable facing every encounter. Our students learn from true stories of Tzu Chi volunteers around the world; students will unlock potential in their own minds as they realize the beauty in helping others. We encourage our students to reach out to many charitable organizations in Hualian area and volunteer.
Scholarships
Tzu Chi University provides several scholarship opportunities including the Dean's List Scholarship and Service Scholarship. Students can apply for a Service Scholarship to waive their tuition fees and cover living costs beginning their sophomore year. After graduating, they are expected to serve at a designated institution such as Hualien Tzu Chi Hospital or other Tzu Chi affiliates. Students who make it on the Dean's list can receive a scholarship of NT$20,000 per semester. In addition, the university also offers aid to financially disadvantaged students. However, most of these scholarships and financial aid packages are not available to international students.
Student Organizations
There are more than fifty student organizations on campus. The university encourages these organizations to participate in community service so students know the community needs, have incentives to learn the related subjects, and devote themselves to serve others.
Volunteer Services
Students gain knowledge from lectures and apply school learning in daily life. Freshmen are required to perform at least six hours of community service per semester in a medical setting or at other charitable organizations at Hualien area. Through participating in community service, students gain a better understanding of human life and develop more loving hearts as well as wiser minds.
Tzu Cheng / Yi Te Association Volunteer Dads and Moms
For every twelve to fifteen students, there are three to four volunteer "dads" or "moms" to accompany them on a regular basis throughout the four years of college. Dads and moms are senior Tzu Chi volunteers who love and care for these students as their own children.
Body Donation Program
Respecting human life and making the best use of the human body is the philosophy of the body donation program at Tzu Chi University. People who donate their bodies are called "silent mentors." The university holds an initiation ceremony in September to thank donors for their contributions; at the ceremony, the donors' family, faculty, and students get together to recall the scenes behind the donors' unselfish giving.
Memorial services are also held the following spring to say final farewell to the donors, and the university keeps the donors' ashes in the Great Giving Hall in their remembrance. Medical students learn to be good doctors who not only take good care of the patient's physical needs, but also the patient's other personal needs. Tzu Chi University has promoted the concept of respecting body donors to all medical schools in Taiwan.
Community Outreach
"Great love, respect, care, and gratitude" are the university's humanistic philosophy and spirit. TCU sponsors many service-learning programs to care for the underprivileged and enhance students' civic responsibility. With community service, students are enthused to develop more insight and begin to see the value of life through serving others.
Explore rankings data for Tzu Chi University
All ranked institutions have an overall score and 4 pillar scores. However for each pillar, only institutions ranked in the top 500 overall or the top 500 in this pillar have a publicly visible score
Key statistics
9.8

No. of students per staff

(1)

10%

Percentage of International Students

(1)

62 : 38

Student Ratio of Females to Males

(1)

3,373

Number of FTE Students

(1)
Video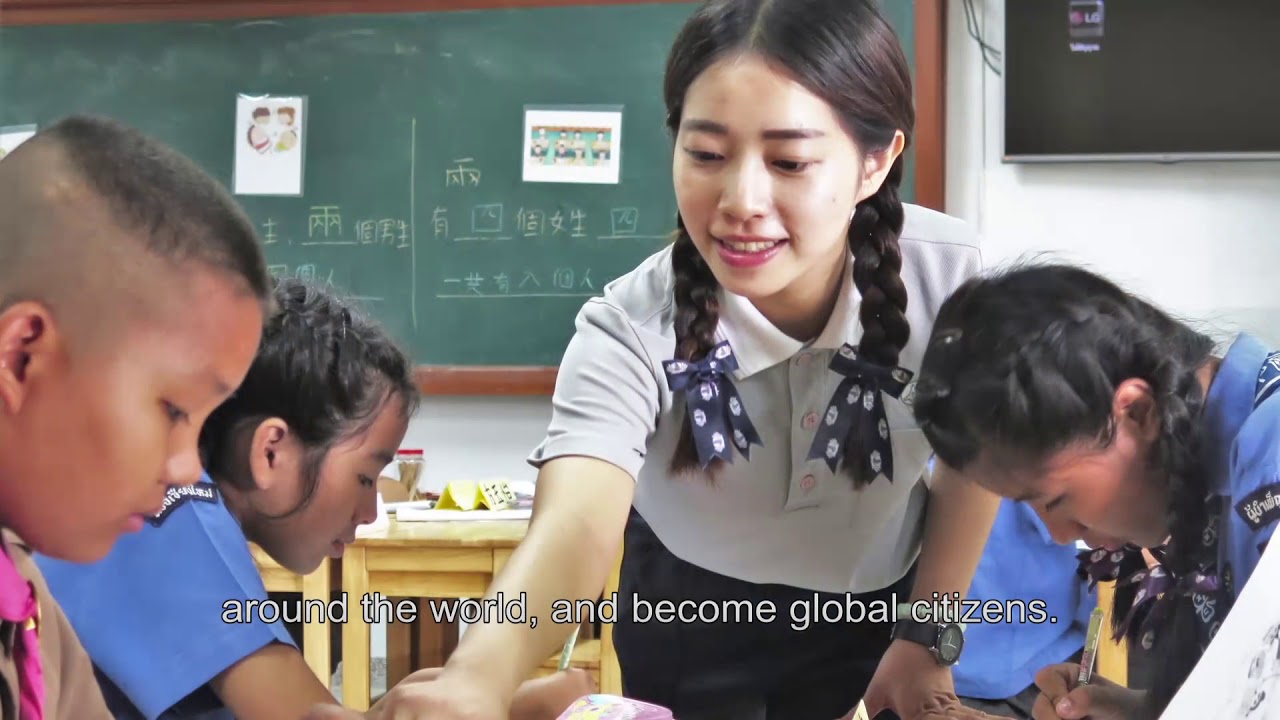 Subjects taught at Tzu Chi University
Social sciences

Communication & Media Studies
Sociology
Politics & International Studies (incl Development Studies)

Psychology

Arts & humanities

History, Philosophy & Theology
Languages, Literature & Linguistics

Business & economics

Life sciences

Sport Science
Biological Sciences

Computer science

Education

Clinical, pre-clinical & health

Medicine & Dentistry
Other Health