Tilburg University
World University Rankings 2021
World Reputation Rankings 2020
Warandelaan 2, AB Tilburg, 5037, Netherlands
Serving and enhancing society to help citizens. That is what drives us. It was the opinion of Tilburg University's founding father, Martinus Cobbenhagen, that those who want to understand society should be actively and consciously involved in it. This philosophy is still at the basis of what our university wants to contribute. Under the motto of 'Understanding society', more than 1,500 employees develop knowledge, transfer it to others, and bring people from various disciplines and organizations together. This is how we want to contribute to solving complex social issues.
Why Tilburg University?
Our high-quality programs provide an outstanding academic foundation to launch any career. Students work together with peers from all over the world, join courses taught by excellent lecturers and researchers, and develop their ability to conduct scientific research. Tilburg University offers bachelor's, master's, and research master's programs at five different schools:
Responsible and enterprising individuals
Students of 100+ nationalities study at Tilburg University and we train them to become committed professionals: responsible and enterprising thinkers, driven by solidarity, a sense of responsibility, and empathy, able to have innovative impact and to give direction to a rapidly changing society.
Collaboration
Tilburg University cooperates and co-creates with local, regional, national, and international partners. We connect our own activities with those of other educational institutes, the business community, governments, and civil society organizations and with our alumni at home and abroad.
We strive to connect the dots between various scientific disciplines in order to find innovative solutions for major social issues and challenges.
Follow Tilburg University on LinkedIn, Twitter, Instagram, Facebook, and YouTube.
Tilburg University's main aim is to provide top-level academic education with a mix of classic and modern programs. We provide high quality education in the areas of:
Accounting & Finance
Economics & Econometrics
Entrepreneurship & Business
Management & Marketing
Data Science
Law & Public Administration
Social & Behavioral Sciences
Psychology & Sociology
Communication & Digital Sciences
Philosophy & Culture Studies
Theology
See our website for all our bachelor's, master's, and research master's programs.
Knowledge, skills and character
Students need sufficient time and attention to find out which path in life is right for them.
Tilburg University offers support and a nurturing environment. Our educational profile has three pillars: profound knowledge, professional skills, and personal development (= character). 
We believe that with these 3 pillars you will be fully prepared to deal with 21st century challenges and handle complex problems in a changing society. We aim for our graduates to become academic specialists in their fields, guided by a finely tuned moral compass: concerned citizens, living and working by values like solidarity, empathy, the human dimension, and a sustainable world. 
Educational Innovation at Tilburg University
The wide-ranging digitalization of society and the increasing diversity among our students call for innovation of the education we offer. Society demands professionals and leaders that can deal with changes in a flexible way and find solutions to complex problems. To educate these professionals and future leaders, Tilburg University invests in education that meets the expectations of the new generation of students as well as meeting the demands of the job market.
Information for International Students
Moving to a different country is a big step and can be quite challenging. Tilburg University offers dedicated services for international students, before, during, and after their studies. Each program has its own admissions officer, who will guide you through the application process. After admission, there are a number of matters to arrange regarding immigration, accommodation, and insurance. The web page of Practical issues is a great source of information to get started. 
Quality, innovation, making connections, internationalization, and effectiveness drive our research and teaching.
The basis is a high-quality research in the fields of:
Read more about out Scientific Strengths.
Impact
The Impact Program of Tilburg University connects researchers from various fields to partners outside academia to bring society forward. In cooperation we develop new insights and solutions for the complex challenges of the 21st century.
We address questions from society itself: how to improve resilience, care and wellbeing of people and how to create value from data are topics we believe are essential. Our expertise from social, economic, legal and cultural sciences helps to advance society in the digital age.
Within these issues we take into account the Digital Society: a major development everyone has to address in the 21st century. Our aim is to turn the Netherlands into a 'living lab' of human oriented digital technology. The digital society will create challenges as well as opportunities to improve the lives of individuals and society as a whole.
To ensure that the results of our research are broadly available to society at large, Tilburg University has opted for Open Access publication wherever possible.
Tilburg University has created an excellent environment for ambitious academics in training through the combination of education and research within Graduate Schools. Tilburg University has a strong position in research development and is involved in different partnerships and joint ventures with other universities and research institutes all over the world. The continuous exchange of knowledge and ideas in these networks makes it possible to create excellent educational programs in research. We offer PhD programs for our own and for external PhD students.
Explore rankings data for Tilburg University
All ranked institutions have an overall score and 4 pillar scores. However for each pillar, only institutions ranked in the top 500 overall or the top 500 in this pillar have a publicly visible score
Key statistics
24.0

No. of students per staff

(1)

16%

Percentage of International Students

(1)

47 : 53

Student Ratio of Females to Males

(1)

9,380

Number of FTE Students

(1)
Video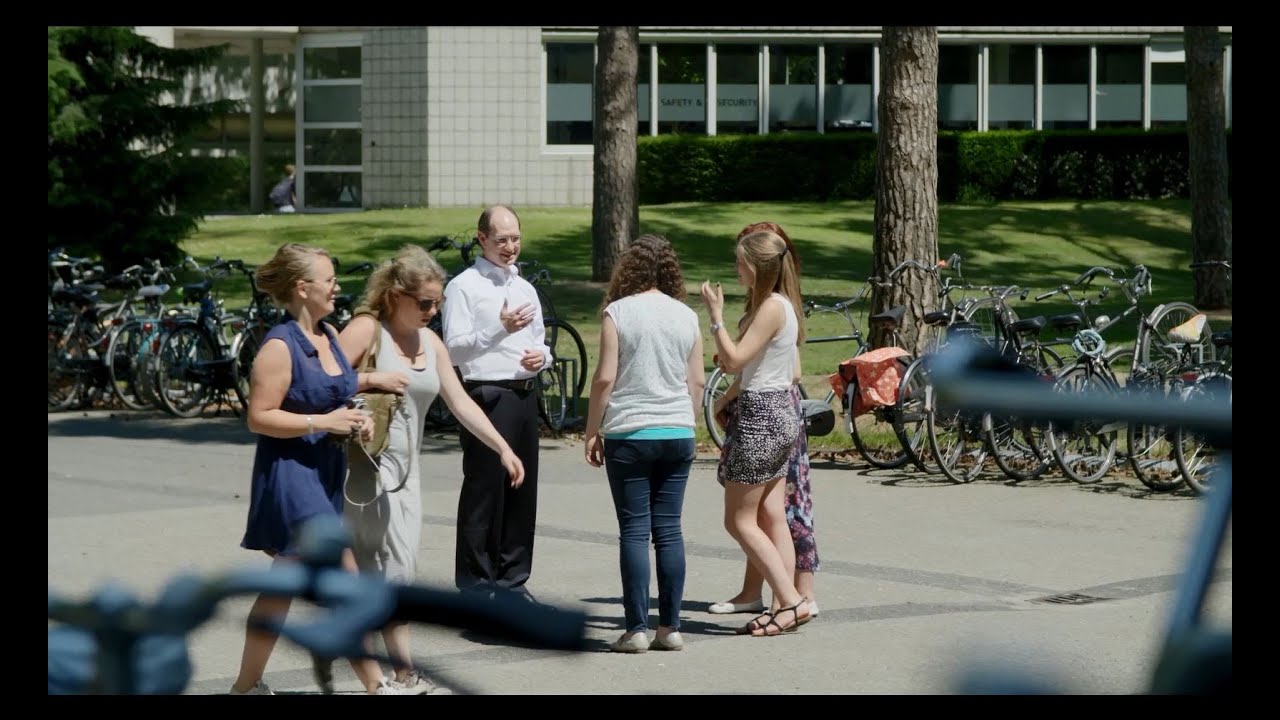 Subjects taught at Tilburg University
Social sciences

Business & economics

Education

Law

Psychology

Clinical, pre-clinical & health

Computer science

Arts & humanities