Shibaura Institute of Technology Tokyo
World University Rankings 2021
Japan University Rankings 2021
3-7-5 Toyosu, Koto-ku, Tokyo, 135-8548, Japan
From the Founding Philosophy "Nurturing engineers who learn from society and contribute to society" to the Mission "Learn from the world, contribute to global sustainability"
SIT's predecessor school was founded by Dr. Shiro Arimoto in 1927. Since those early days, SIT has remained committed to a practical approach in educating and nurturing engineers. Its founding philosophy is firmly rooted in this legacy.
Dr. Shiro Arimoto advocated "education in which the various aspects of modern culture are incorporated in the curriculum to help students learn the significance of contributing actively to society." SIT's practical approach to education has enabled it to nurture engineers with the practical knowledge and skills necessary to support a technology-oriented country.
Up to the present day, the education SIT provides based on its founding philosophy has continued to result in competent professionals; its graduates are widely regarded as capable and dependable engineers.
Currently, the philosophy has been updated as the mission of SIT "Fostering global engineers and scientists who learn from international society and contribute to global sustainability".
Studying in Central Tokyo
SIT is a private science and engineering university. There are 3 Colleges, 1 School and 18 Departments. Students can learn in cutting-edge research fields such as mechanical, material, chemistry, electrical, architecture and information. There are 2 campuses in Tokyo and 1 campus in Saitama prefecture (adjacent to Tokyo). In particular, Toyosu Campus, the main campus, is located in the center of Tokyo, where a lot of corporate headquarters gather and where Tokyo 2020 Olympics athlete village and many competition facilities are scheduled to be established.
To be a Top 10 Asian Technical University
SIT has set the goal of entering the ranks of Top 10 Asian institutes of technology by 2027 (celebrating its 100th anniversary). SIT is the only private university that is selected by the Japanese Ministry of Education as 'Top Global University'. In order to advance towards becoming a global science and engineering university, as a university, we declared Centennial SIT Action with the following five topics. 

Institute for the very best education in engineering and sciences
Center of Excellence for global and regional research
Top global university for technological education
Institution to celebrate diversity and inclusion
University administration based on faculty & staff partnership
Learning through Practice
The Global Technology Initiative (GTI) Consortium was launched on December 3, 2015. With Shibaura Institute of Technology (SIT)'s big supporters, other Japanese and  Southeast Asian universities and private companies as members, the Consortium aims to enhance the industry-academia-government collaboration in Japan and Southeast Asia.
At the GTI Consortium, Global PBL is considered as one of the main activities which the consortium members actively participate in. In Global PBL, groups consisting of students from different countries work on assignments given by the companies/ organizations of GTI consortium. The companies/organizations are expected to not only set up the task but also participate in the mid-term review/final presentation and give some feedback to the students.
Watch Global PBL: https://www.youtube.com/watch?v=T5U3Ugue8bE
Graduate Degrees with English-based programs in Japan
Graduate School of SIT offers Engineering and Science degrees in English for several Engineering fields, which cover most technical fields of studies.
English-based programs for Bachelor Degrees will begin in 2020
SIT prepares to offer English-based Undergraduate Programs for 2020. With this opportunity, all international high-school students can study at SIT for 4 years. This is one of our missions as a private technical university in Top Global University Project in Japan.
A list of SIT laboratories: https://t-web.shibaura-it.ac.jp/en/
The number of international students: http://www.shibaura-it.ac.jp/en/about/sit/at_a_glance.html
Experience at SIT
SIT offers Non-Degree programs for university students all over the world. 
Sandwich Program (Undergraduate Course program)
Sandwich Program is where the student continues to be registered at his home university, while studying for a period of time between six months and a year at Shibaura Institute of Technology. For example, students may study for their first two years at their home university, study at the College of Engineering at Shibaura Institute of Technology for the third year, and then complete their studies at their home university. Students have a wide range of study options, from all departments and colleges. Classes are taught in English, and Japanese language lessons are also available.
Research Exchange/Laboratory Internship Program
This program gives students opportunities to work on research projects for a period of up to 1 year under the supervision of an SIT faculty member in a culturally diverse and vibrant academic/research environment. Students can pursue research topics of their choice at SIT while experiencing Japanese culture, by taking advantage of the flexible nature of non-degree programs.
Open Lectures
SIT also prepares to offer short summer programs in various fields of study in Engineering and Science such as Robotics, Computer Science, Engineering Ethics and others. During semester vacations, students can participate in these programs.
University Mobility in Asia and the Pacific (UMAP)
SIT is a member of UMAP and through this scheme we aim to enhance international understanding through increased mobility of university students and staff among regional countries and territories. The UMAP has an original credit transfer scheme called "the UMAP Credit Transfer Scheme (UCTS)" similar to the European Credit Transfer Scheme (ECTS). Pan-Pacific Universities in the UMAP can use this opportunity as well.
Explore rankings data for Shibaura Institute of Technology Tokyo
All ranked institutions have an overall score and 4 pillar scores. However for each pillar, only institutions ranked in the top 500 overall or the top 500 in this pillar have a publicly visible score
Key statistics
9,041

Number of FTE Students

(1)

27.9

No. of students per staff

(1)

6.0

Percentage of International Students

(1)

¥2,263

Finance per Student (¥000s)

(1)

18 : 82

Student Ratio of Females to Males

(2)
Video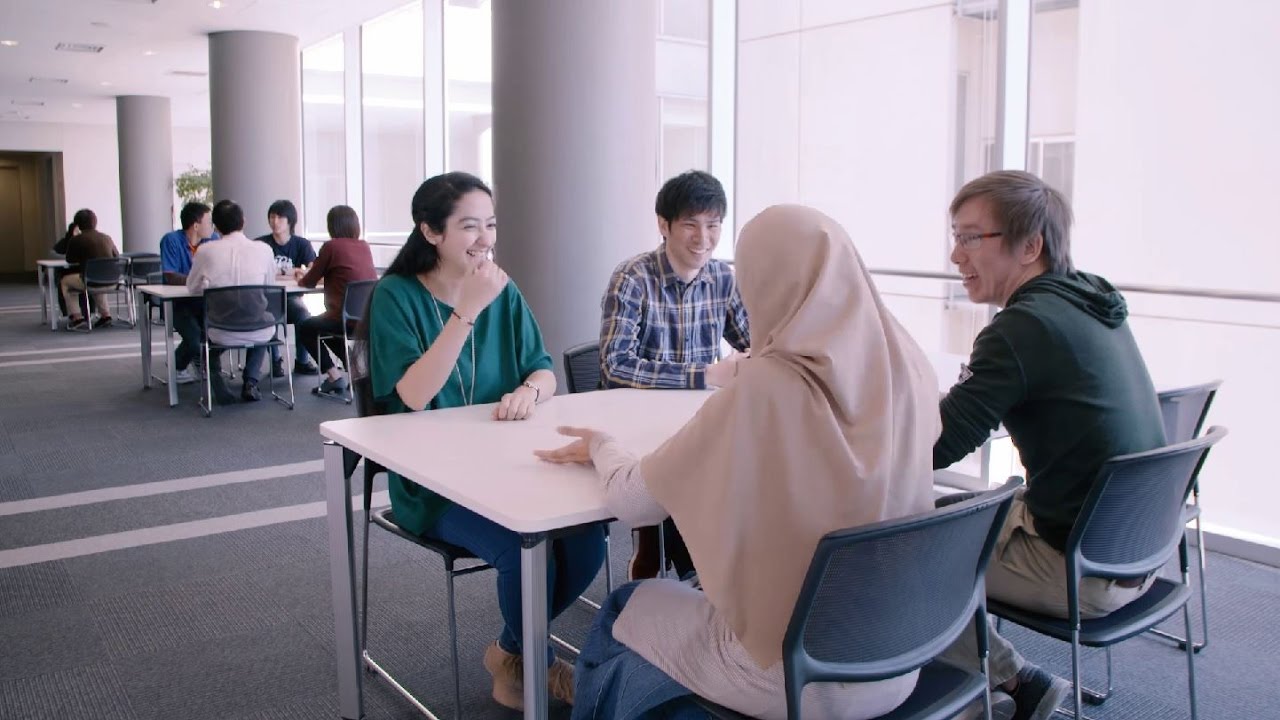 Subjects taught at Shibaura Institute of Technology Tokyo
Engineering & technology

Arts & humanities

Life sciences

Computer science

Physical sciences