Ritsumeikan Asia Pacific University (APU)
=21 st
Japan University Rankings 2018
1-1 Jumonjibaru, Beppu, Oita, 874-8577, Japan
Begin your global career at APU in Beppu, Japan!
When it was established in April 2000, Ritsumeikan Asia Pacific University (APU) embarked on an unprecedented mission for a Japanese university—to enroll a student body of approximately 50% Japanese and 50% international students and provide a path to global citizenship through an innovative undergraduate program offered in both Japanese and English.
APU's success in achieving and maintaining this goal has resulted in an immersive, international education and unparalleled intercultural student experience. By studying at APU, our students gain cultural knowledge and practical skills necessary to contribute to positive social change, intercultural coexistence, responsible business leadership, and sustainable development.
We invite you to join our nearly 14,000 alumni working around the world across all fields and industries.
Join our truly diverse and multicultural community from the first time you step foot on campus.
Almost 6000 total students, including nearly 3000 international students from 90 countries
Global network of nearly 14,000 alumni spanning 138 countries
50% international faculty from 25 countries
92% job placement success rate (before graduation)
Why an APU education is different
International students with no Japanese language background are welcome to study at APU, as we offer a bilingual undergraduate curriculum with English-taught and Japanese-taught bachelor's degrees, as well as graduate degree programs in social sciences and international business taught entirely in English.
Language is a major component of undergraduate studies at APU. Undergraduate students in our English-taught program are required to learn Japanese, while those in the Japanese-taught program are required to learn English. Many students also choose to study one of six other Asia Pacific languages offered at APU.
International Recognition
Despite the university's young history, APU is the third university in Japan to date to have achieved the prestigious AACSB accreditation for the undergraduate and graduate business programs. The university was also ranked No. 1 in the Times Higher Education 2017 Japan University Rankings for the Environment category and No. 24 overall.
Modern and Convenient Campus
Your transition to life as a university student in Japan will be smooth thanks to APU's campus and student support services. Undergraduate international students are guaranteed a place in our on-campus accommodation, AP House, for their first year of studies. This dormitory has both single and shared rooms, common kitchens, leisure facilities, and more. Graduate students live in university-owned housing located off-campus near many shopping options and a beach.
Ideal Study Location
APU is located in Beppu, a picturesque seaside city of 120,000 people surrounded by a dramatic mountainous landscape. The city is famous across Japan and internationally thanks to its abundance of natural hot springs, boasting the second highest amount of natural hot spring water in the world.
Most undergraduate students will move off campus and into the city starting in their second year of study. Beppu provides the perfect balance of nature and modern conveniences as the backdrop to your student life.
We invite you to shape your world and the world around you at APU.
Our high quality undergraduate and graduate programs in the fields of social science and international business can help you achieve your global career goals.
Undergraduate programs
Undergraduate programs are offered in both English and Japanese languages. Bachelor degrees typically take four years to complete.
College of Asia Pacific Studies -- Areas of study:
Environment and Development
Hospitality and Tourism
International Relations and Peace Studies
Culture, Society and Media
College of International Management -- Areas of study:
Accounting and Finance
Marketing
Strategic Management and Organization
Innovation and Economics
Graduate programs
All graduate programs are conducted exclusively in English.
Master's in Asia Pacific Studies (APS)
Master of Science
Divisions:
International Relations (IR)
Society and Culture (SC)
Master's in International Cooperation Policy (ICP)
Master of Science
Divisions:
International Public Administration (IPA)
Public Health Management (PHM)
Sustainability Science (SS) - (Includes Dual Degree International Material Flow Management (IMAT) Program)
Tourism and Hospitality (TH)
Development Economics (DE)
Doctor of Philosophy in Asia Pacific Studies (PhD)
Graduate School of International Management
Master of Business Administration (MBA)
Specializations:
Accounting and Finance (AF)
Marketing and Management (MM)
Innovation and Operations Management (IOM)
Japanese Management (JM)
Spend your summer in Japan!
ACE Program – Summer camp for high school students focused on Japanese culture
Gateway Program – Intensive Japanese language program for university students
Admissions website: https://admissions.apu.ac.jp/
Inquiry form: https://admissions.apu.ac.jp/contact_us/
An affordable education - Scholarships
APU offers generous tuition reduction scholarships to exceptional international applicants in amounts of 30%, 50%, 65%, 80%, and 100%. These scholarships are valid for all years of study until graduation. You can apply for additional scholarships from APU, local government bodies, private companies, and organizations after entering APU.
APU's multicultural environment does not stop in the classroom—there are 140+ clubs and student organizations for music, sports, culture, volunteering, academics, and more for a fun and fulfilling student life.
Students also organize several multicultural weeks each semester to showcase different cultures represented on campus. Each week-long event consists of fun activities such as lively performances, informative lectures, and interactive culture booths for a multifaceted glimpse into a certain country, region, or topic.
Broaden your international experience beyond Japan by joining one of our 138 study abroad programs at partner universities in 46 different countries and regions. Programs typically run for one semester or one year. Shorter programs, such as overseas field studies, internships, and intensive language programs, are also options to expand your global reach.
Thanks to the strong multilingual abilities, practical skills, and global perspective you will gain at APU, there are no limits to where an APU degree can take you.
In fact, over 90% of undergraduate students seeking post-graduation employment receive at least one job offer before graduation. These offers come from hundreds of employers both inside and outside Japan, from large, multinational corporations and international organizations to start-up enterprises.
Explore rankings data for Ritsumeikan Asia Pacific University (APU)
All ranked institutions have an overall score and 4 pillar scores. However for each pillar, only institutions ranked in the top 500 overall or the top 500 in this pillar have a publicly visible score
Key statistics
53.4

Percentage of International Students

(1)

29.9

No. of students per staff

(1)

¥1,808

Finance per Student (¥000s)

(1)

5,175

Number of Students

(1)
Based on data collected for the (1) 2018 Japan University Rankings
Video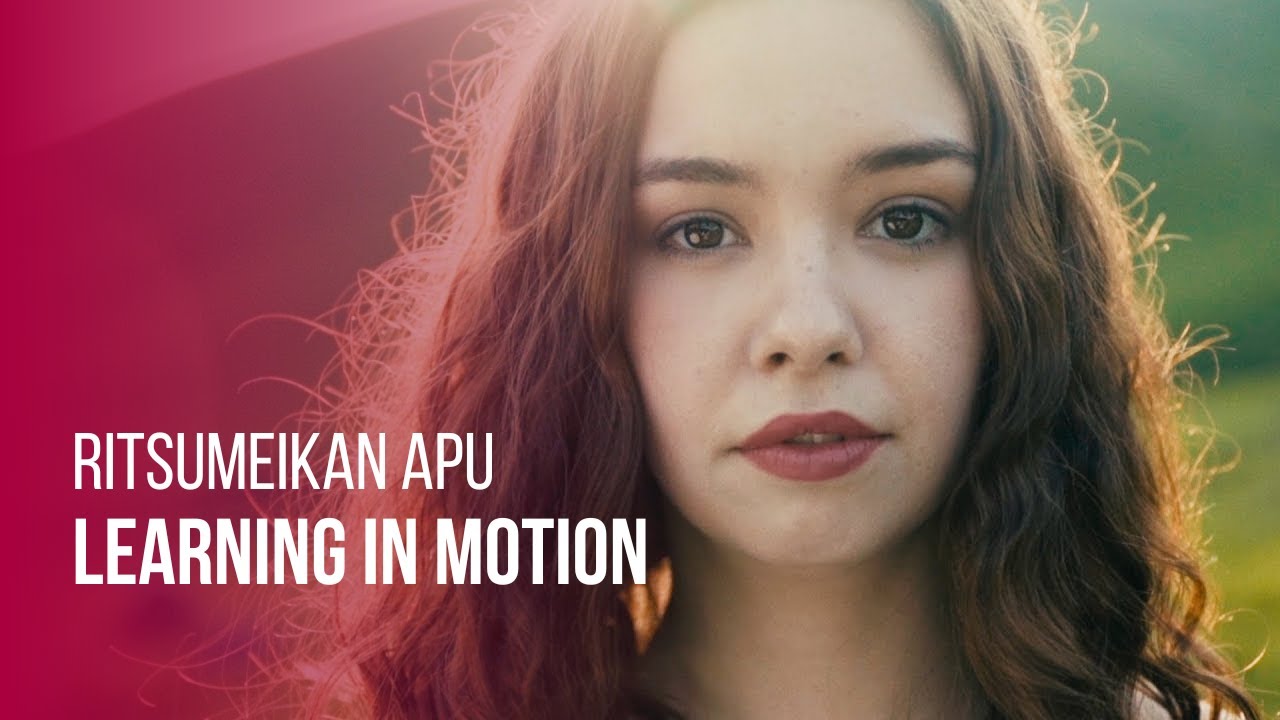 Subjects taught at Ritsumeikan Asia Pacific University (APU)
Social sciences

Business & Economics

Computer Science

Physical sciences

Arts & humanities