Oglethorpe University
4484 Peachtree Rd NE, Atlanta, Georgia, 30319, United States
Oglethorpe University is a private liberal-arts institution located in the city of Atlanta, Georgia. First established in 1835, it had a troubled history, plagued by funding and political problems before finally being opened on a permanent basis in 1913.
The university is primarily based on a 100-acre campus, itself included in the National Register of Historic Places. Whilst the university is home to a number of interesting and important historic sites, one of the best known is a time capsule known as the Crypt of Civilisation. Due to be opened in the year 8113, the time capsule was sealed in 1936 and contains numerous important cultural and historical artefacts. The campus is also home to a number of other historical places, including the Oglethorpe Museum of Art.
Like many universities, Oglethorpe maintains a diverse athletics programme. Known for their mascot, Stormy Petrel (named after a famous seabird), Oglethorpe's athletic teams compete in a wide range of sports including lacrosse, basketball, tennis, softball, and volleyball.
In terms of academic offerings, the university has around 25 majors available, covering a mix subjects across Natural Science, Social Science and Humanities. Alongside this are a smaller number of undergraduate minors, as well as some pre-professional qualifications. The university also offers a number of different foreign study opportunities, a long-standing feature of its academic portfolio.
Oglethorpe has produced a number of well-known and successful alumni over the years including MLB Hall of Famer Luke Appling. 
Description
Welcome to one of Georgia's most inclusive and open-minded universities. Here, you'll meet people just like you – ambitious students who want to share their interests, and celebrate yours. Our multicultural student community is known for its freethinking attitude and global outlook. Our stunning campus is home to 1,184 of the most engaged, independent, and open-minded students in America
At Oglethorpe, you'll focus on your career goals and have the freedom to study other interests. You'll develop new ways of thinking through the Core curriculum, and take part in community projects that have real world impact. When you graduate, you'll have more than a degree.
Oglethorpe University by Numbers:
-1,184 students from 38 countries and 32 US states.
-Average of 17 students per classroom.
-Built in 1915 and part of the national register of historic places.
Studying Here
INDIVIDUAL ATTENTION
A place where everyone knows your name, you'll receive personal attention in every aspect of university life. You may even get to have lunch with our President, and get breakfast cooked and served to you by your professors.
YOUR CAREER STARTS HERE
Meet future employers, grow your network, and get an internship or secure a career with a global brand like Coca-Cola, UPS, or Porsche. You'll also have access to mentors, career events, and receive all the support you need to achieve a fulfilling future.
DESIGNED TO BE DIFFERENT
At Oglethorpe, you'll focus on your major from the first day of. You will study practical career skills, and subjects you feel passionate about. When you graduate, you'll be a well-informed individual who stands out and is ready for success.
THE CORE
All Oglethorpe students study the Core. These classes explore the way you think about yourself, the world, and everything in it. A program for lifelong learning, the Core supports your other studies and prepares you for life in the workplace.
CREATE THE DEGREE OF YOUR DREAMS
At Oglethorpe, you have the option to customize your degree to suit your career choice. You can do this by applying to mix different majors and minors to create a specialized degree, like Urban Studies or Medical Illustration.
ENGINEERING DUAL DEGREE PROGRAM
The Engineering Dual Degree lets you earn a Bachelor of Science in Physics from Oglethorpe and a specialized engineering baccalaureate degree from one of our partner engineering schools. With this unique option study for two degrees and you get to experience life at two different universities.
Partner Universities:
-Georgia Institute of Technology (#34 in National Universities, U.S. News & World Report)
-Auburn University (#99 in National Universities, U.S. News & World Report)
-Kennesaw State University (2nd largest Engineering program in Georgia)
AN ARCHE MEMBER INSTITUTION
The ARCHE (Atlanta Regional Council for Higher Education) member institutions share
their academic strengths, world-class faculties, facilities, libraries, and resources.
∙ 20 colleges and universities
∙ 5 affiliated libraries
∙ 12 corporate and non-profit community partners
Atlanta is one of the leading cities for higher education in the U.S. for its diversity of programs and collective resources.
Studying at an ARCHE member university helps you broaden your academic experiences and opportunities. If you see a subject you like at another ARCHE institution, you can take that course during your degree at Oglethorpe. Having the chance to study on other campuses and learn from different professors will give you an even broader overall learning experience.
Living Here
Oglethorpe students get involved, support each other, and make a difference. Join our sports, arts, and social clubs, take part in community projects, and look forward to the big-city excitement of Atlanta.
STUDENT HOUSING
Students can live in one of seven residences. All on-campus housing allows students to quickly integrate and make friends. The rooms are furnished, and will be shared with roommates. The Gables apartments, for sophomores and up, come unfurnished but offer resort-style living.
OGLETHORPE TRADITIONS
Be part of our long history of traditions. Annual events include the Battle of Bloody Marsh, Petrels of Fire race, and our very own Oglethorpe Day. When you arrive, you'll celebrate the start of the year at QuadFest – expect music, games, food, and fun.
SPORTS, CLUBS AND CIVIC ENGAGEMENT
Everyone gets involved at Oglethorpe, whether you're playing for one of our 16 sports teams, or cheering them on. You can also join a music group, write for a magazine, or run for student office. All students are encouraged to take part in community projects that link academic study with real life experience.
EXPERIENCE ATLANTA
Step off campus to experience Atlanta - a large and exciting city known as the 'Capital of the South.' A former Olympic host, Atlanta is famous for its civil rights history, and film industry. It's also a major hub for global corporations, including Coca-Cola and CNN. There's a shopping complex next to campus, and the city has everything from world-class arts, concerts, and festivals to one of the top restaurant scenes in the country.
Atlanta by Numbers:
-1,250 global corporations to connect with.
-Georgia was the #1 location worldwide for film production in 2016.
-18 Fortune 500 companies based in Atlanta.
Explore rankings data for Oglethorpe University
All ranked institutions have an overall score and 4 pillar scores. However for each pillar, only institutions ranked in the top 500 overall or the top 500 in this pillar have a publicly visible score
Key statistics
$42,833

Salary after 10 years

(1)

$35,280

Out-of-state Tuition and Fees

(1)

$12,710

On-campus Room and Board

(1)
Video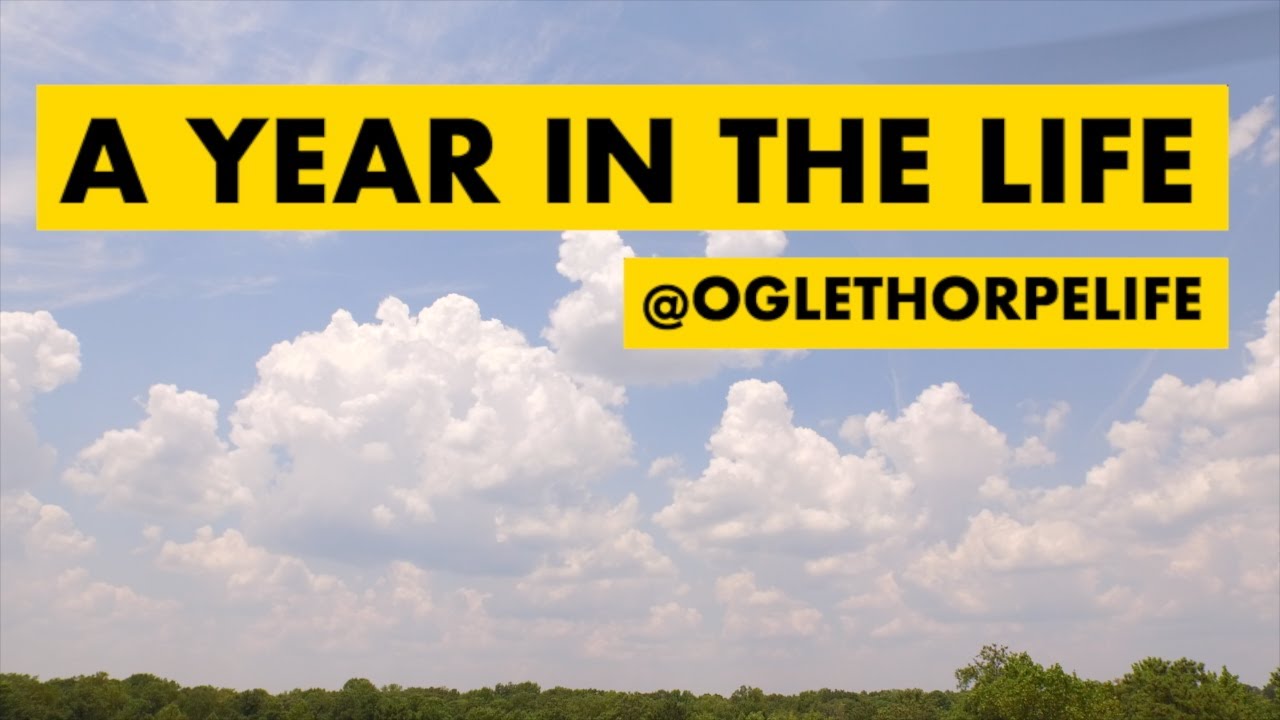 Subjects taught at Oglethorpe University
Business & economics

Arts & humanities

Life sciences

Physical sciences

Engineering & technology

Social sciences

Psychology