Kyung Hee University
World University Rankings 2021
Asia University Rankings 2020
26, Kyungheedae-ro, Dongdaemun-gu, Seoul, 02447, South Korea
Kyung Hee University was founded in 1949. Since its founding, Kyung Hee has pursued the Spirit of "Scholarship and Peace" as well as the founding principle of "creating a civilized world." For the past 67 years, the University has developed remarkably, contributing to the fulfillment of a "cultural world for humanity" as the leader of the future of academics and the creator of common values for humanity. In particular, the past five years have witnessed notable growth and a rise in the University's stature through forward-looking and adventurous endeavors in education, research, public service, and praxis.
With the 70th anniversary in 2019, Kyung Hee University is preparing for a second leap forward while seeking a new paradigm of future university development. It reflects on the fundamental mission of the University and establishes a new vision and goals for becoming a true university of the future. In this new vision for a university that transcends the traditional notion of the university as a mere physical location and the limitations of an exclusive academe, Kyung Hee University will rise to international prestige and develop into an international center of research, education, and praxis. Pursuing "Global Eminence" on a foundation of academic excellence, Kyung Hee University will become an academic community that fulfills its social responsibility by cultivating world citizens with the capacity for communication and public service.
 
Seoul Campus : 26, Kyungheedae-ro, Dongdaemun-gu, Seoul, 02447, South Korea. +82-2-961-0114
Global Campus : 1732, Deogyeong-daero, Giheung-gu, Yongin-si, Gyeonggi-do 17104, South Korea .  +82-31-201-2114
Kyung Hee strives to create an academic culture wherein students can learn and professors can teach to their hearts' content so that students have the imagination, creativity, and practical ability to lead future society while professors freely seek their dreams of becoming great scholars, maestros, and virtuosos. Strengthening academic and research capacity is leading to marked improvement in student satisfaction. Kyung Hee University ranked second among private universities for the third consecutive year in the 2017 National Customer Satisfaction Index (NCSI), a survey of student satisfaction.
Kyung Hee also continues to recruit highly qualified faculty members. Student enrollment has been steady between 2006 and 2019, but the number of full-time faculty members has increased greatly. There are foreign faculty members (both full and part-time) from more than 30 countries including the U.S., UK, France, Japan, China and India. Kyung Hee runs diverse programs to promote its academic culture. Thanks to the Eminent Scholar (ES) and International Scholar (IS) programs, world-renowned scholars such as John Ikenberry (Princeton University in the U.S.), Ram Cnaan (University of Pennsylvania in the U.S.), Slavoj Žižek (University of Ljubljana in Slovenia), have been invited to teach at Kyung Hee.  
The University has also been fostering a culture that respects academic diversity and the distinct characteristics of each department and college including the graduate schools. As a result of these efforts, all university disciplines such as the humanities, social studies, natural sciences, engineering, arts & music, physical education, and medicine have enjoyed consistent growth with global recognition corresponding to their advancements in academic sophistication. Excellence in each discipline leads to the growth of the University as demonstrated through the marked rise in the University's rankings in various evaluations.
At the same time, with Future Science and Biohealth Clusters at the heart of the initiative, Kyung Hee is pursuing interdisciplinary convergence research in basic science, engineering, medicine, Korean medicine, life science, humanities, and business administration, while also working on research to respond to global challenges and changes in the future environment, such as climate change, particulate pollution, food shortage, and energy. All the progress is further accelerated through the promotion of the global government-industry-academia cooperation under the umbrella of Blue Planet 21. These moves are in line with Kyung Hee's founding philosophy of Civilization for All, under which Kyung Hee forged a unique path toward becoming a public institution, contributing to the sustainable future of mankind while never forgetting its identity as an academic institute.
Now Kyung Hee rolls up its sleeves to bring together all of its academic competence to solve the problems of the time. Kyung Hee's efforts to fulfill the social and global responsibilities of the university have been objectively recognized as it ranked 27th globally and first in Korea in the THE University Impact Rankings announced in April 2019.
Explore rankings data for Kyung Hee University
All ranked institutions have an overall score and 4 pillar scores. However for each pillar, only institutions ranked in the top 500 overall or the top 500 in this pillar have a publicly visible score
Key statistics
17.5

No. of students per staff

(1)

23%

Percentage of International Students

(1)

54 : 46

Student Ratio of Females to Males

(1)

20,862

Number of FTE Students

(1)
Video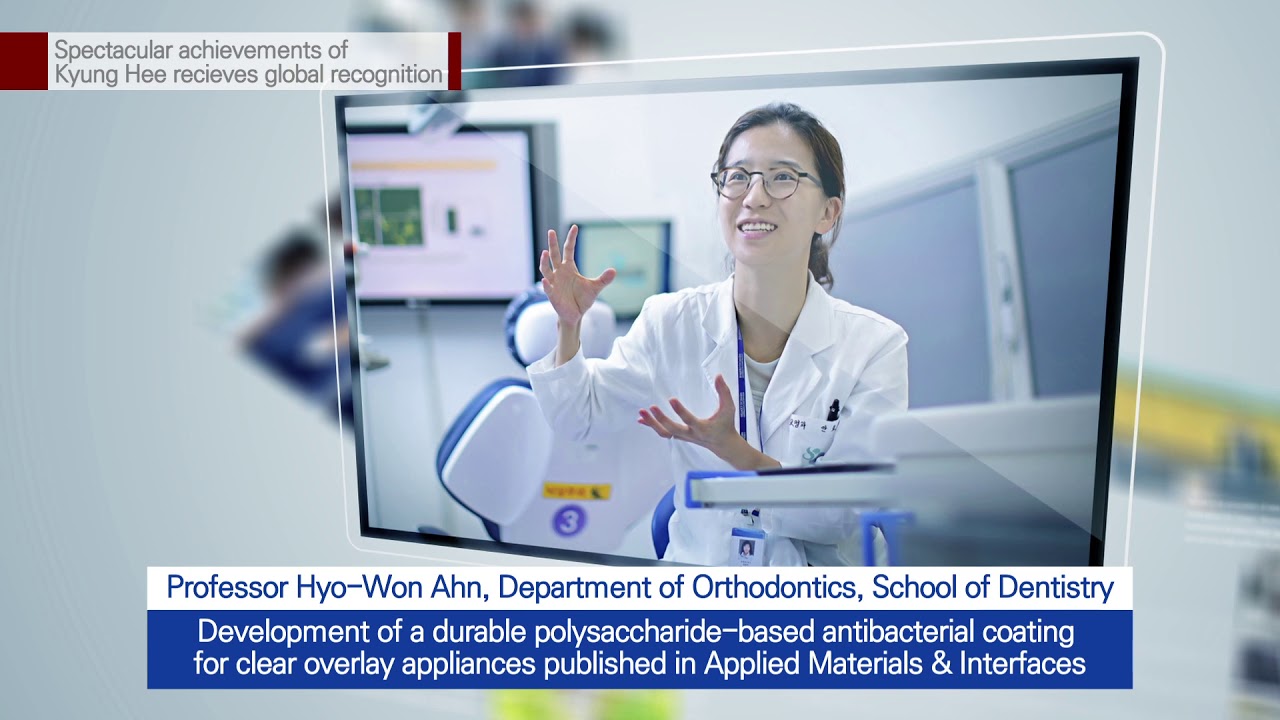 Subjects taught at Kyung Hee University
Arts & humanities

Engineering & technology

Life sciences

Computer science

Business & economics

Education

Social sciences

Physical sciences

Law

Clinical, pre-clinical & health