Kingston University
World University Rankings 2020
Young University Rankings 2019
European Teaching Rankings 2019
River House, 53-57 High Street, Kingston upon Thames, Surrey, KT1 1LQ, United Kingdom
Kingston University is a public research university located in Kingston upon Thames, South West London.
The university first opened as Kingston Technical Institute in 1899, offering a wide range of courses for its students such as dressmaking, clay modelling and electric wiring.
By 1970 the institute had become Kingston Polytechnic, and was home to 34 leading courses. It wasn't until 1992, almost 100 years after it was first established, that Kingston Polytechnic turned into the Kingston University it is today.
Located in a historic riverside town between the borders of London and Surrey, the university is surrounded by shops, bars, pubs and restaurants. Kingston upon Thames also has easy access to countryside and city: it is close to both Richmond Park and Hampton Court Palace and Central London is just a 25-minute train journey away.
Possessing over 2,500 staff and an annual budget of around £203 million, the university is one of the town's biggest employers, adding £500 million to the local economy each year. Furthermore, its researchers and academics assist local organisations, using their specialised skill-sets in support of the community.
The university also offers a host of public lectures, exhibitions and performances, and opens its sports and health facilities to local residents and businesses.
As well as contributing to the community, Kingston University prides itself on its sustainable development and ranks near the top of the People and Planet's Green League Table. Moreover, it collaborates with the local community on environmental projects, such as recycling.
Kingston is home to five faculties and four campuses: Penrhyn Road (the centre of student activity), Kingston Hill (set in landscaped gardens), Knights Park (home to a riverside setting) and Roehampton Vale (modern and within close proximity to Richmond Park). All of these campuses are connected by the university's free inter-site bus service.
Former students of Kingston university include the English actor Ben Barnes, and the famous accessories and handbag designer, Sophie Hulme.
Kingston University will ensure that you have the right skills and experience to forge a successful career. You will receive top quality teaching, expert advice and exciting opportunities to work with some of the biggest businesses in London and beyond.
The International Study Centre integrates CareerAhead advice and activities into its programmes. These are designed to give you a head start by helping you become a highly skilled, self-aware, confident and employable graduate.
You will develop key employability skills, such as teamwork, problem solving and communication, and familiarise yourself with the world of work. You will also assess your strengths and areas for improvement. With help from your tutors, you will create a personal development plan to help set goals for future success.
International Foundation Year
The International Foundation Year is designed specifically to prepare international students for degree-level study at Kingston University, London. Each course combines study skills, English language training and subject-specific modules to prepare you for studies at degree level. You can choose from three routes depending on your chosen degree programme:
- Business, Management and Law
- Science, Engineering and Computing
- Social Sciences
International Year One - Business & Management
The International Year One in Business and Management is a fast-track programme for undergraduates who are ready to start their degree, but still need some help adjusting to studying and living in the UK. Kingston also includes a work placement within the degree, so you can keep getting a head start in your career. Combine the knowledge learnt in class with practical experience to impress future employers.
Pre-Masters Programme
If you want to study a Masters degree in the UK, this two-term Business and Management Pre-Masters programme will prepare you for a postgraduate degree across a range of areas, including International Business Management, Accounting and Finance, Human Rights and Marketing and Strategy.
Explore rankings data for Kingston University
All ranked institutions have an overall score and 4 pillar scores. However for each pillar, only institutions ranked in the top 500 overall or the top 500 in this pillar have a publicly visible score
Key statistics
17.6

No. of students per staff

(1)

36%

Percentage of International Students

(1)

57 : 43

Student Ratio of Females to Males

(1)

15,700

Number of FTE Students

(1)
Video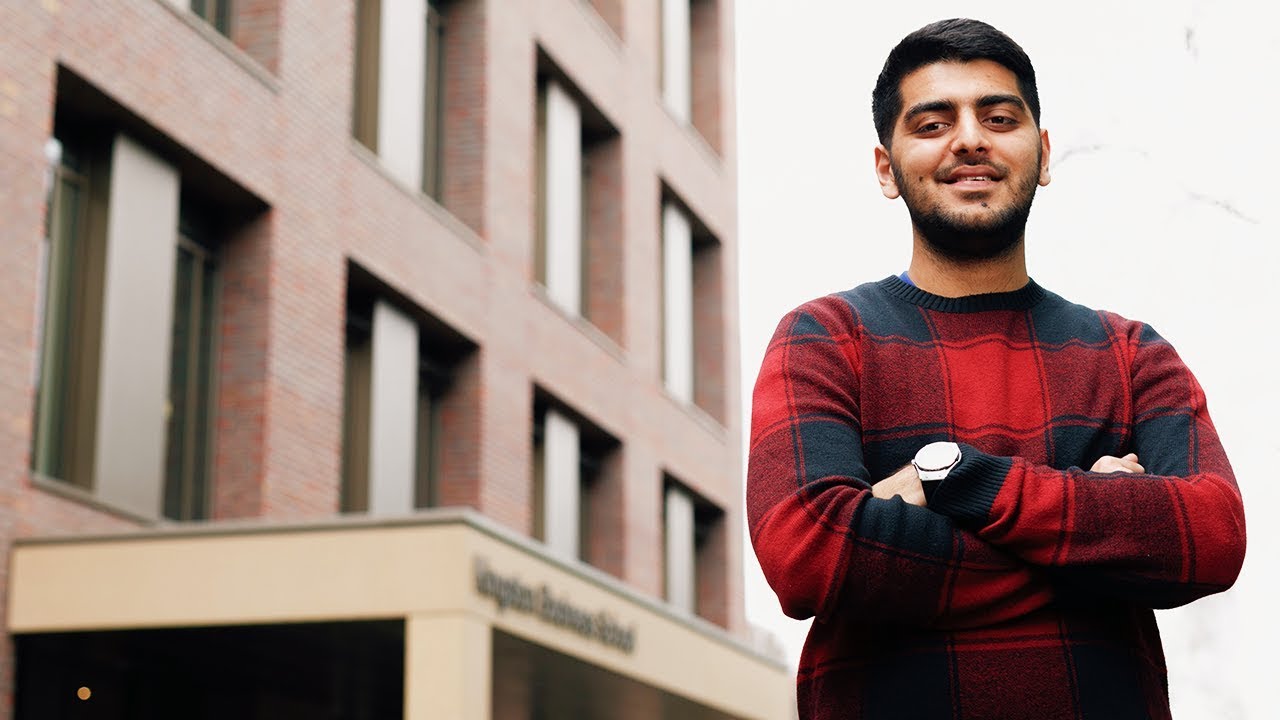 Find a course at Kingston University
Psychology

Physical sciences

Life sciences

Business & economics

Arts & humanities

Social sciences

Engineering & technology

Law

Clinical, pre-clinical & health

Education

Computer science