Juntendo University
World University Rankings 2020
University Impact Ranking 2019
Japan University Rankings 2020
2-1-1 Hongo, Bunkyo-ku, Tokyo, 113-8421, Japan
Juntendo was originally founded in 1838 as a Dutch School of Medicine at a time when Western medical education was not yet embedded as a normal part of Japanese society.   With the creation of Juntendo, the founders hoped to create a place where people could come together with the shared goal of helping society through the powers of medical education and practices.  Their aspirations led to the establishment of Juntendo Hospital, the first private hospital in Japan.  Through the years the institution's experience and perspective as an institution of higher education and a place of clinical practice has enabled Juntendo University to play an integral role in the shaping of Japanese medical education and practices.  Along the way the focus of the institution has also expanded, now consisting of six undergraduate programs and six graduate programs, the university specializes in the fields of health and sports science, nursing health care and sciences, international liberal arts and health science, as well as medicine. Today, Juntendo University continues to pursue innovative approaches to international level education and research with the goal of applying the results to society.
Medicine
Health and Sports Science
Health Care and Nursing
Health Science and Nursing
International Liberal Arts
Health Science
(Physical Theraphy / Radiological Technology)
One of Japan's leading medical schools, Juntendo University was founded about 180 years ago. Headquartered in Tokyo, it currently operates 4 campuses and 6 associated hospitals.
JUNTENDO UNIVERSITY CAMPUSES:
HONGO OCHANOMIZU CAMPUS
SAKURA CAMPUS
URAYASU CAMPUS
MISHIMA CAMPUS
HOSPITALS:
JUNTENDO UNIVERSITY HOSPITAL
SHIZUOKA HOSPITAL
URAYASU HOSPITAL
JUNTENDO KOSHIGAYA HOSPITAL
JUNTENDO TOKYO KOTO GERIATRIC MEDICAL CENTER
NERIMA HOSPITAL
The principle of "Jin" or "Compassion", has been passed down since its founding, and has greatly contributed not only to Japanese medicine, but the sports world as well.    
What are the strengths of Juntendo?  
Heal the body which is ill.
Build a body which does not become ill.
A combination of contrasting research on Athletes and patients results in Health Creation. This work has garnered high acclaim worldwide for contributing to the "Good Health & Well-being" section of the Sustainable Development Goals (SDGs).
Sustainable Development Goal 3 (SDG3)
Ensure healthy lives and promote well-being for all at all ages.
Our university is the only school in the country that declares itself a "Total Health University and Graduate School". Through education, research, medical care and practice, we contribute to the society and human resources of Japan. Our medical practices are undoubtedly the world's top class. We study the etiology and pathology of rare and incurable diseases. R&D on new treatment methods including genome analysis and iPS cells are underway. Today, our young researchers are taking the lead, using MRI to work on Parkinson's, dementia, and more.
HATTORI Nobutaka
Juntendo University Chair and Professor
Dean of the Graduate School of Medicine
Dean of the Faculty of Medicine
Our university's student body and alumni are comprised of many world-class athletes. We not only strive to provide them the best support in improving their skills, but also conduct basic research on their physicality to support their overall health. I believe that's one of our strengths.  
Sport Science is an extremely broad field. How to help an injured person recover faster? How to use sports to prevent a person from becoming sick? We want to support peoples' health from a different perspective than only medicine. This is our concept of Sport Science.
NAITO Hisashi
Juntendo University Dean Professor
Graduate School of Health and Sports Science
Institute of Health and Sports Science & Medicine
We want to be pioneers in cutting-edge medicine. That keeps Juntendo University the top runners in any era. We labor earnestly with that strong spirit of unwavering progress for the health of all people.
Explore rankings data for Juntendo University
All ranked institutions have an overall score and 4 pillar scores. However for each pillar, only institutions ranked in the top 500 overall or the top 500 in this pillar have a publicly visible score
Key statistics
4,953

Number of FTE Students

(1)

0.8

Percentage of International Students

(1)

3.0

No. of students per staff

(1)

¥4,361

Finance per Student (¥000s)

(1)

53 : 47

Student Ratio of Females to Males

(2)
Video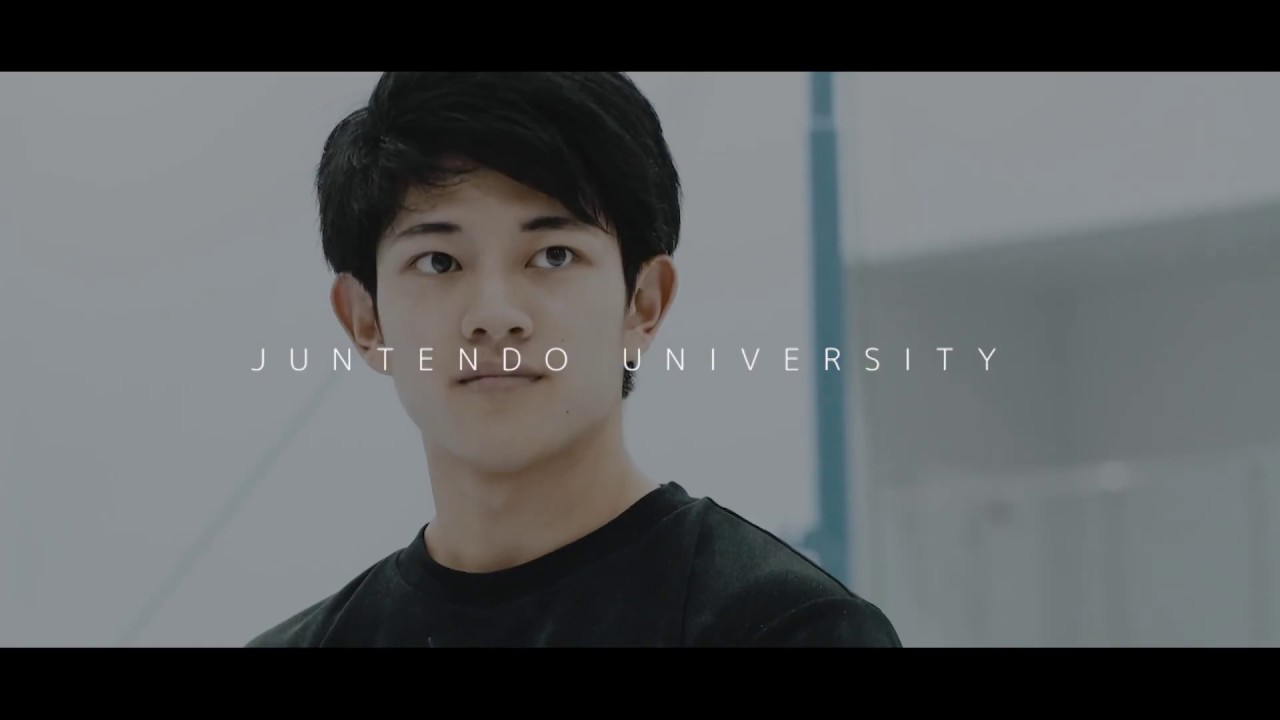 Subjects taught at Juntendo University
Clinical, pre-clinical & health

Life sciences

Social sciences