Jiangsu University
801–1000th
World University Rankings 2022
201–250th
Asia University Rankings 2021
301 Xuefu Road, Zhenjiang, Jiangsu, 212013, China
History
Jiangsu University (JSU) was founded in 1902 sharing the same root with Nanjing University, Southeast University, etc. and has developed to be a national comprehensive key university.
Ranking
There are more than 2,600 universities in Chinese Mainland. According to ESI Ranking, JSU rose from 65 in 2016 to 46 in 2021 in the general ranking among Chinese Mainland's universities. In THE World University Ranking 2021, JSU ranked 58 of all universities in Chinese Mainland. 9 disciplines have been ranked as top 1% globally in ESI. They are Engineering, Materials Science, Clinical Medicine, Chemistry, Agricultural Science, Pharmacology & Toxicology, Biology & Biochemistry, Environmental Ecology and Molecular Biology & Genetics, among which the best are Engineering ranked as top 0.76‰, Chemistry as top 1.22‰, Materials Science as top 1.82‰ and Clinical Medicine as 3.41‰.
Staff &Students
JSU has over 5,700 staff members, among which more than 2,700 are faculty members, including 540 professors. 71% of them have got senior professional titles and over 37% have more than one year of overseas experience. The current total enrollment of full-time students amounts to over 40,000, including 13,000+ postgraduates and 3,000+ international students.
Program
JSU offers 97 undergraduate programs, 213 master programs, and 64 PhD programs. The programs cover 12 academic fields: Engineering, Agriculture, Science, Medicine, Management, Economics, Medicine, Law, Education, Literature, Art and History.  The university has 13 post-doctoral research stations.
Research
JSU has been promoting high-level research. In the recent 5 years, the total scientific research fund amounts to 4.106 billion RMB, sponsored by governments and enterprises. Since 2016, JSU has succeeded in applying for 847 projects in total from the National Natural Science Foundation, ranking among the top 50 universities in Chinese Mainland for six consecutive years.
International Collaboration
JSU gives priorities to internationalization, encouraging faculty members and students to go abroad for further studies, inviting more global talents to join for mutual benefits, promoting international research collaboration as well as recruiting more overseas students.
By August 2021, JSU has set up cooperation partnership with 207 universities in 54 countries and regions, among which several well-known universities are included, like University of Illinois at Urbana-Champaign, The University of Queensland, Macquarie University, University of New South Wales, The University of Western Australia, University of Amsterdam, Aarhus University, RWTH Aachen University, University of Leeds, University of Liverpool, The University of Padua, etc.
In 2020, JSU made a major breakthrough in the field of Sino-foreign joint education. Besides the joint education program with Arcadia University (the United States), which allowed 253 undergraduates to study in the US for a dual degree since 2012, the university obtained in November 2020 the approval from the Ministry of Education for the co-establishment of Jiangsu University Cranfield Tech Futures Graduate Institute (JSU-CU Institute) by Jiangsu University and Cranfield University (UK). As JSU's first Sino-foreign joint education institute, it marks a new level of the JSU's work in cultivating high-level and compound international talents in master's and doctoral education. JSU has also signed double degree program agreements with a number of universities from the USA, Australia, UK, and France. For instance, more than 200 undergraduates were enrolled in a double degree program in Mechanical Engineering and, English, Business Administration, Accounting, Computer Science and Technology and New Energy Science and Engineering with Northern Arizona University, California State University San Bernardino, the University of Queensland, Macquarie University and the University of New South Wales in 2021.
JSU has several national level international scientific research platforms, such as China-Australia Joint Research Centre for Functional Molecular Materials (Australian National University and JSU) approved from two countries' central governments in 2010. International Joint Research Center for Health Management on Key Structure of the High-End Equipment (North Carolina State University, USA and National Research Council, Canada) and International Cooperative Research Center for Fluid Engineering Equipment Energy-Saving Technology (National Advanced Engineering Technology University (France), Technical University of Kaiserslautern (Germany), The University of Manchester (UK), etc.) got approved from Ministry of Science and Technology respectively in 2016 and 2017. Several major and key international scientific research joint projects include 2017 Sino-Thailand Cooperation Project-Basic Research on the Preparation and Application of High-Grade Biofuels based on Process Enhancement, 2018 Sino-American Cooperation Project - Research on Positioning, Gradient, Long-Acting Drug Delivery System and Its Repair of Spinal Cord Injury of 3D Bionic Printing and 2018 Sino-American Cooperation Project-Cooperative Research on the Creation of Catalytic Infrared Emitter and Processing Technology of Agricultural Products.
With more and more people getting interested in Chinese language and culture, JSU co-built with University of Graz (Austria) a Confucius Institute which has been operating smoothly since October 2010, followed by the opening of the collaborative Chinese-German Language and Culture Center.
International multilateral cooperation is nowadays so much valued that JSU initiated and participated in several international alliances to promote study and research. JSU is the first Rotating Chair and Permanent Secretariat of Jiangsu-Side of Jiangsu-UK World-Class University Consortium and the Chair of the International University Consortium for Agricultural Engineering.
JSU is fully committed to ensuring that all international students actively engaged in their learning, enjoying their time at university and getting the most out of their educational experiences. JSU is the formal mechanism that allows students to have a voice and to be heard at all levels throughout the university. It is a way of improving and moving forward issues and ideas that the student body feels are important to them.
Currently over 2,000 international students from more than 114 countries study bachelor, master, Ph.D. and non-degree courses on campus. The university is gaining popularity for innovative teaching and colorful college life. Mixing class-work with proper immersion in extracurricular activities has always been proven to be the best academic system with the most promising results. This is actually how our success works.
WHY JSU?
(1) Brand: JSU is one of the most popular Universities in China that has built on its brand and nurtured a cordial and warm relationship with its international students. The JSU brand encompasses a robust educational and social system that makes students confident, competent, develop requisite character and discipline.
(2) Tuition: JSU offers qualitative education with the most affordable tuition fees tailored to meet the demands of each course and help in realizing your aspirations, career objectives and academic goals.
(3) Location: JSU enjoys close proximity to major International Airports and cities like Shanghai and Nanjing. Zhenjiang can be described as a home away from home. The people, facilities, amenities, weather, economic and social conditions have remained a major attraction to foreigners and students.
(4) Diversity of International Students: You have a first-hand experience and opportunity to integrate with other international students from across the globe. This rich experience and community offers a unique opportunity to learn and share cultural values and avenue to develop long lasting friendship and relationships.
The robust blend of international students helps stimulates intellectual exchange, discussions and overall development of each student.
(5) Language Exchange: International Students from across the globe all reside in en-suite apartments. The spatial closeness fosters opportunities to learn a new language, develop a new skill and have study partners from across the globe.
(6) Appreciation of Chinese Cultures and Language: Been in China positions you to experience the warm love and rich culture of the Chinese people. Whatever course or degree you opt to pursue, JSU offers you customized classes in Chinese language, culture and overview of China to help your smooth integration into the society. Knowledge of Chinese language equips you with competences to meet the current demands of life and also opens several doors of opportunities.
(7) Amiable Environment: JSU facilities are state of the art and make students life conducive for learning and enhancement of total, physical, social and emotional well-being. Our students are able to develop their latent talents and excel in all spheres of Life.
(8) Student Course Advisors: Each student is assigned to a course advisor who guides, counsels and monitors their progress. This model ensures that students remain focused and enjoy the same parental guidance with their personal advisors.
(9) Social Associations and Groups: The presence of student groups and associations in JSU fosters bonding, guidance and discovery of talents among students. These associations organize periodic activities to engage the students through avenues to develop their social and psychological well-being.
(10) Practical Training and Internship: Each course offers you real-life practical experience that facilitates grasping the basic knowledge and exposure prepares you for life after completion of your program. Opportunities for internship placement in Chinese companies also give you practical exposure to Chinese work ethics and working cultures
(11) Job and Career Prospects: Majority of JSU graduates excel in their chosen disciplines and secure jobs of their dreams, while those who choose to develop their entrepreneurial skills and start their own business find it much easier than the average student in their respective home countries.
You'll be immersed in knowledge and opportunities that will encourage you to grow and succeed. You'll grapple with big ideas and be encouraged to think differently by academics whose research is changing the world. You'll benefit from outstanding teaching and learning outcomes, demonstrated by our Gold Teaching Excellence Framework award. We are looking forward to seeing you in JSU!
As for more information, please visit http://oec.ujs.edu.cn/en/index.
Contact Admission Office
Office Contact: +86-511-88792366
Email: admission@ujs.edu.cn
Apply now by clicking the link http://admission.ujs.edu.cn/
JSU Global Recruiting Program
Qualifications
An outstanding PhD/postdoctoral research fellow (with priority to an applicant from Top 200 colleges & universities in the world), or an assistant professor (or the equivalent) or above in a renowned college or university.
Recruiting Position
(1) Jinshan Scholars (type A/type B)
(2) Jinshan Distinguished Professor (type A/type B/Short Term)
(3) Jinshan Youth Distinguished Professor
(4) Competent Professor/Competent Associate Professor
(5) Foreign Postdoctoral Research Fellow
Jiangsu University shall offer generous salary based on the school policy. The recruited talents that meet the recruitment qualifications for high-level talents shall enjoy the status of public institution staff when they are employed.
Work and Life Welfare
(1) Competitive remuneration and welfare benefits;
(2) Adequate Start-up Fund and Settling-in Allowance;
(3) Efficient health service provided from campus staff hospital and affiliated hospitals;
(4) Kindergarten and affiliated schools for children of pre-school and compulsory education age.
(5) Furnished interim apartment provided with low-rent.
Application Materials:
(1) Cover letter for the position that you are applying for;
(2) CV (with publication list);
(3) No less than 3 representative papers;
(4) Expertise and academic results.
How to Apply:
All the materials needed for application should be integrated into a PDF document named "name-position-department/school/discipline", to be sent to the email of Human Resources Department (rsk@ujs,edu,cn).
More details:
Tel: 0086-511-88780061、88789658
Email: rsk@ujs.edu.cn、hr@ujs.edu.cn
Recruitment website: http:// www.ujs.edu.cn/xyxx/rczp.htm
Explore rankings data for Jiangsu University
All ranked institutions have an overall score and 4 pillar scores. However for each pillar, only institutions ranked in the top 500 overall or the top 500 in this pillar have a publicly visible score
Key statistics
9.5

No. of students per staff

(1)

6%

Percentage of International Students

(1)

42 : 58

Student Ratio of Females to Males

(1)

35,947

Number of FTE Students

(1)
Video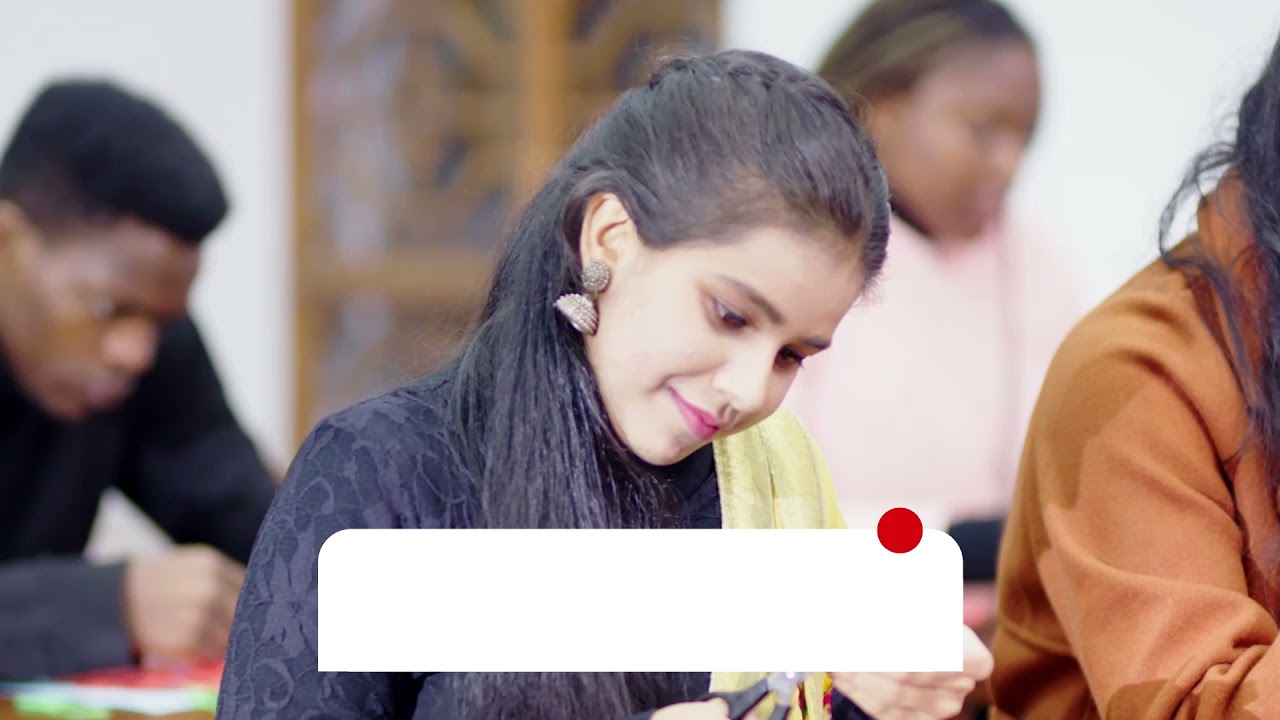 Subjects taught at Jiangsu University
Engineering & technology

Arts & humanities

Social sciences

Physical sciences

Clinical, pre-clinical & health

Business & economics

Life sciences

Computer science

Law

Education