Hong Kong Baptist University
401–500th
World University Rankings 2022
401–600th
Impact Rankings 2022
=102nd
Young University Rankings 2022
Kowloon Tong, Kowloon, Hong Kong
Nurturing future generations in a dynamic and caring environment
Hong Kong Baptist University (HKBU) is a publicly funded research-intensive liberal arts university in Hong Kong, and we deliver a distinctive education that equips young people with the innovative impulses and creative thinking that the 21st century demands. We balance academic excellence with the development of the whole person.
Founded in 1956, HKBU became a publicly funded university in 1994, and we have remained committed to the pursuit of excellence in education, research and service to the community. With our fundamental strengths in the arts and humanities, HKBU offers an education and research environment that fosters technological progress with a focus on the human dimensions. At the same time, the University is using technology to push the envelope of human imagination in the arts and cultural sphere. Coupled with our unceasing efforts to achieve breakthroughs in science and Chinese medicine, HKBU strives to contribute to the building of a better world and a more compassionate society.
International recognition
The University's programmes have won international recognition. The School of Business gained accreditation from The Association to Advance Collegiate Schools of Business (AACSB) and the Association of MBAs (AMBA), as well as the European Quality Improvement System (EQUIS) accreditation from the European Foundation for Management Development. The School of Communication was named one of the best journalism and media schools for Asian students by the website Asian Correspondent.
Vibrant campus
Situated in the heart of the city, the University stretches across five campuses that offer an inspiring teaching, research and learning environment.
The University has state-of-the-art facilities, well-equipped laboratories and an excellent research infrastructure, and our learning commons offer students a dynamic study environment.
HKBU's world-class libraries include the seven-floor main library, the Dr Stephen Riady Chinese Medicine Library and the European Documentation Centre. The University also has well-rounded sports facilities that encompass two multipurpose gymnasiums; a swimming pool; a full-size outdoor athletics stadium and football pitch, along with tennis and squash courts; and two multipurpose sports halls for ball and racquet games.
HKBU has created an internationalised campus environment, with its academic staff members coming from over 20 countries and regions. Its pioneering programmes, such as the Pulitzer Prize Winners Workshop, the International Writers' Workshop, and the Global University Film Awards, bring distinguished experts from around the world to the University and promote intellectual exchange, adding to the globalised campus experience.
HKBU is committed to building a sustainable low-carbon campus and fostering an environmentally conscious culture within the university community.
Extensive array of programmes available
HKBU has enrolled over 10,000 students, and it offers a wide range of undergraduate programmes, taught postgraduate programmes, and research programmes leading to the award of MPhil and PhD degrees.
The University has eight faculties and schools:
Faculty of Arts
School of Business
School of Chinese Medicine
School of Communication
School of Continuing Education
School of Creative Arts
Faculty of Science
Faculty of Social Sciences
Window into China
Studying in Hong Kong offers a unique window into China and a gateway to other Asian countries, giving students the opportunity to learn first-hand about the many changes and challenges facing China and Asia as a whole. HKBU has established strong partnerships with institutions in mainland China, and it runs a number of collaborative projects. The United International College, jointly established with Beijing Normal University, is the first full-scale collaboration in higher education between mainland China and Hong Kong.
Medium of instruction
English is the medium of instruction for formal classroom teaching, except for those courses that are granted an exemption.
Accommodation
Undergraduate international students will be provided accommodation in the Undergraduate Halls, which provide some 800 rooms. They may also choose to live off-campus and make their own housing arrangements. Depending on occupancy, postgraduate students will either be housed in on-campus or off-campus accommodation.
Fees and scholarships
Tuition fees are relatively inexpensive by international standards. The cost of studying at the University as an international (non-local) undergraduate student is around HK$170,000 (approximately US$21,800) per year for government-funded programmes, including tuition fees, accommodation and basic expenses.
Full scholarships are available for academically outstanding international undergraduate students.
Impactful research
While research at HKBU spans a broad range of areas, the University's 10-year Institutional Strategic Plan 2018-2028 (ISP) encourages interdisciplinary research. The ISP also identifies three strategic clusters to enhance HKBU's research coherence and foster alliances between our research strengths:
Creative Media/Practice
Health and Drug Discovery
Data Analytics and Artificial Intelligence
Learn more at the HKBU research hub.
HKBU launched the Talent 100 PhD Scholarship Scheme in 2020 to provide comprehensive and practical doctoral training, in particular interdisciplinary research training. Students admitted will be hosted under the Institute of Transdisciplinary Studies.
Research postgraduate students will also be interested in the Hong Kong PhD Fellowship Scheme, established by the Hong Kong Research Grants Council to attract the best and brightest students from all over the world to pursue their PhD studies in Hong Kong.
Knowledge creation at HKBU
HKBU's world-class strengths in multiple disciplines and high-impact research are highly regarded by academics and industry professionals.
Building upon its achievements over the past 60 years, HKBU rolled out its Institutional Strategic Plan 2018-2028, and it identifies three interdisciplinary strategic clusters:
Creative Media/Practice 
A powerful creativity-based platform that spurs technological innovation, and it functions as a socioeconomic engine for growth, artistic practice, and city-based and national cultural policy. This cluster is anchored by three pillars:
Cultural capital investment
Practice-led innovations
Social care
Health and Drug Discovery
This cluster is tackling the grand challenge of ageing-associated diseases, and it merges frontier sciences with the therapeutic wisdom of Chinese medicine for the treatment, prevention, and recovery of neurodegenerative and joint-bone diseases. Three research themes are defined, and the cluster adopts a multidisciplinary approach using integrated analysis in phenomics, chemical biology, and therapeutics:
Technological advancement
Disease modelling
Healthy active living
Data Analytics and Artificial Intelligence
The cluster is solving non-trivial real-world problems in various domains using robust and safe advanced artificial intelligence algorithms, and it focuses on three research themes:
Chinese medicine and healthcare
Social communications and digital media
Geoinformatics and the environment
Explore rankings data for Hong Kong Baptist University
All ranked institutions have an overall score and 4 pillar scores. However for each pillar, only institutions ranked in the top 500 overall or the top 500 in this pillar have a publicly visible score
Key statistics
58%

Percentage of International Students

(1)

10.1

No. of students per staff

(1)

7,075

Number of FTE Students

(1)

67 : 33

Student Ratio of Females to Males

(1)
Video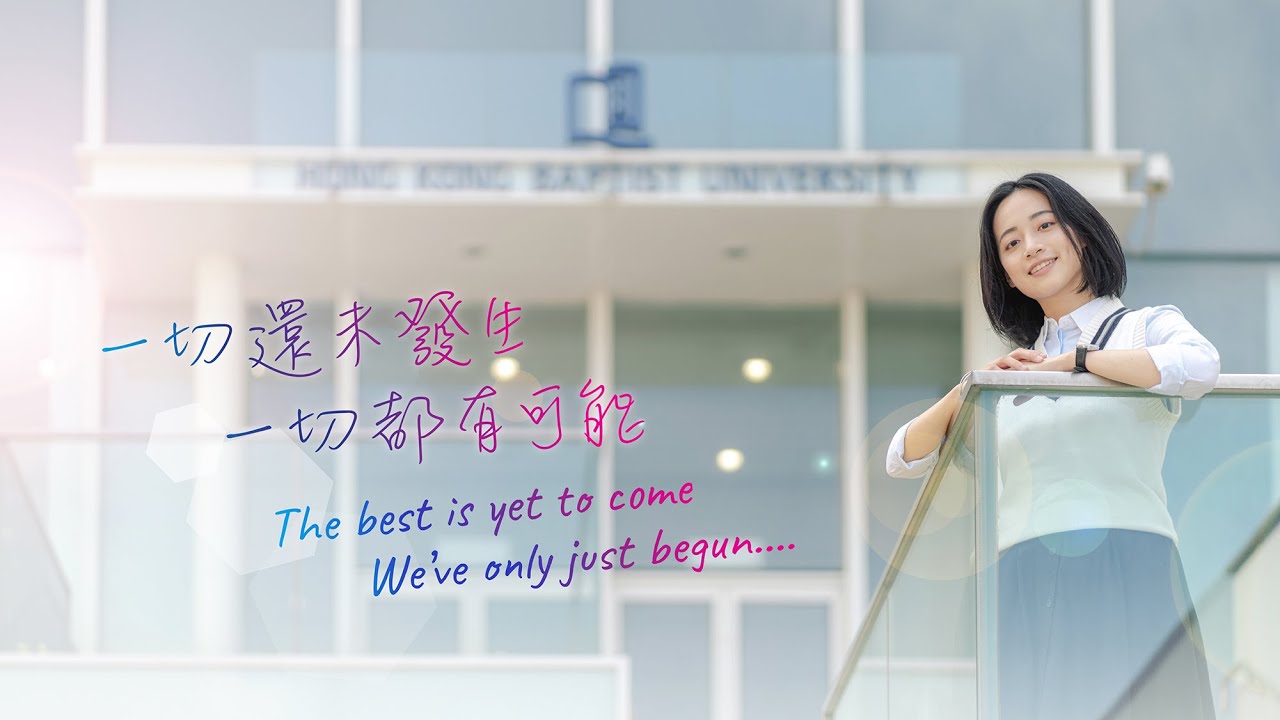 Subjects taught at Hong Kong Baptist University
Life sciences

Business & economics

Social sciences

Clinical, pre-clinical & health

Physical sciences

Arts & humanities

Education

Computer science