EU Business School Munich
Theresienhöhe 28, Munich, Bavaria, 80339, Germany
Learning from leaders
EU Business School faculty members are leading innovators who work both inside and outside of the classroom to guide our business students' education.
EU's high-calibre faculty is made up of full-time academics with doctoral degrees as well as part-time instructors who are also current members of the international professional community. Our faculty members possess experience as entrepreneurs, consultants and business leaders. This combination of the academic and business worlds supports a unique and exceptional quality of learning.
An experiential business education
On and off campus events are a regular feature on the EU Business School calendar. EU's excellent reputation and varied campus locations attract some of the most motivating and inspirational leaders to speak at our conferences, forums, summits and career fairs. Students and alumni learn from and are challenged by senior industry, government, finance and media personalities. They forge global business contacts which will last for the rest of their lives.
Research and discourse are an important part of the learning experience recognized by EU Business School. Through our mixture of events, research and conferences, our faculty give students the opportunity to challenge and exchange their ideas, helping them to develop their critical thinking and leadership skills - qualities that are essential for a successful career in business.
EU's dedicated careers team
To this end, EU's Career Services Department helps students to build contacts while looking for internships and job opportunities. Our expert team supports students in researching various career options and deciding on career paths, offering regular counseling sessions, insight industry panels and career fairs. Find out more on our career page.
EU campuses are located on the Mediterranean coastline, among the Swiss Alps, and in the economic capital of Germany, offering students the opportunity to live in four distinct and enriching environments. Students can transfer between campuses and explore the diversity of Barcelona, Geneva, Montreux and Munich. This provides a great excuse to learn a language and meet a variety of people while experiencing new business-oriented opportunities.  
 Munich
Ranked fourth globally for quality of living
The economic capital of Germany is home to a kaleidoscope of contrasts - from rococo opera halls to cutting-edge skyscrapers. Alongside old buildings, narrow streets with charming cafés and lively open-air beer gardens, you will find state-of-the-art architecture and a vibrant nightlife. Coined as the center of "laptops and lederhosen", business is also vital to the city's identity. From programs to help startup companies with logistics to a welcoming environment for multinationals, the city actively promotes the presence of business, commerce and innovation. 
EU Munich Campus
Country: Germany 
Address: Theresienhöhe 28, 80339 Munich, Germany 
Website
Located in the city center
Student body of approximately 500
New state-of-the-art building
The EU Munich campus is centrally located in Theresienhöhe, across the street from the historic and lively Theresienwiese fairground, home to the world's largest fair, Oktoberfest. A comfortable walk from the city center, the campus is in close proximity to the world's business leaders. Students regularly attend industrial visits to the headquarters of global enterprises like BMW, Siemens, Paulaner, Coca-Cola, MAN Trucks, Audi and Porsche. Impressively, of neighborhood's 47 hectares, 25 are public acreage and 11 are green spaces. The EU Munich campus building houses state-of-the-art learning facilities with floor to ceiling windows that take advantage of the natural light. Wi-Fi access is available across campus and every classroom has a SMARTBoard and high-tech sound system.
About Barcelona
As a major economic power in Spain, Barcelona prides itself on its collection of innovative entrepreneurs and growing business industries. With a very reasonable cost of living and endless opportunities to play sports and socialize, the city has made a name for itself as the cosmopolitan capital of the Mediterranean coast. The home of FC Barcelona, over 1,000 startups and acclaimed artists such as Salvador Dalí and Antoni Gaudí, Barcelona has rapidly become a center for young, creative talent, with hundreds of startups and entrepreneurs embarking on business ventures here. 

EU Barcelona Campus
Country: Spain Campus 
Address: Ganduxer 70, 08021 Barcelona, Spain 
Website
Located in La Bonanova, one of the most affluent areas of Barcelona
Student body of approximately 1,000
Over 100 nationalities present on campus
The EU Barcelona campus is situated in La Bonanova, an upscale district in the northwest of the city with an old-world charm that is maintained by its many traditional food markets and shops. The neighborhood also includes modernist works by the renowned Catalan architect Antoni Gaudí, in addition to boutique shops, numerous gyms, sporting facilities and fantastic restaurants. The campus buildings house state-of-the-art learning facilities with floor to ceiling windows that take advantage of the natural light. Wi-Fi access is available across campus and every classroom has a SMARTBoard with a high-tech sound system.

About Geneva
Geneva is a leading financial center and home to the highest number of international organizations in the world, some of which include the United Nations, the World Trade Organization, the World Health Organization and the Red Cross. An ideal global destination for international congresses, conferences and negotiation, Geneva is the location of over 200 diplomatic missions and 119 financial institutions. Centrally located, Geneva can be reached within two hours by plane from most major cities in Europe, so it's no wonder that a city of 200,000 inhabitants has become the diplomatic center of Europe.
EU Geneva Campus
Country: Switzerland 
Address: Quai du Seujet 18, 1201 Geneva, Switzerland 
Website
Located in the center of Geneva near the Red Cross, United Nations, UNESCO and World Health Organization headquarters
Student body of approximately 300
The EU Geneva campus is located in the enchanting Grottes Saint-Gervais quarter. This central location puts students at the heart of the world's leading businesses and just a five-minute walk from the financial district and main shopping area. Surrounded by beautiful architecture, the campus is steps away from artisanal shops, trendy bars and a mix of eclectic restaurants. The campus building houses state-of-the-art learning facilities. Wi-Fi access is available across campus and every classroom has a SMARTboard with a high-tech sound system.
About Montreux
Within an hour of the best ski slopes in Switzerland 
The Swiss city of Montreux sits on the northeast corner of Lake Geneva. Its old-world charm is furthered by the land surrounding it, of which 50% is heavily forested. Complemented by a dynamic population of multilinguals and known worldwide for its annual Jazz Festival, this charming city has been home to legendary artists including David Bowie, Freddie Mercury, Igor Stravinsky and Vladimir Nabokov.
EU Montreux Campus
Country: Switzerland 
Address: Villa Ormond - Rue du Lac 18, 1815 Clarens-Montreux, Switzerland 
Website
Located in the city
Student body of approximately 100
The EU Montreux campus is located in the beautiful Villa Ormond on sloping hills with a spectacular view of Lake Geneva and the Swiss Alps. Surrounded by luscious gardens, the EU Montreux premises is perfect for an outdoor study break. The villa is just steps away from the seven kilometer promenade, which runs along the lake between Chillon Castle and the nearby town of Vevey, home to Nestle's headquarters.
Video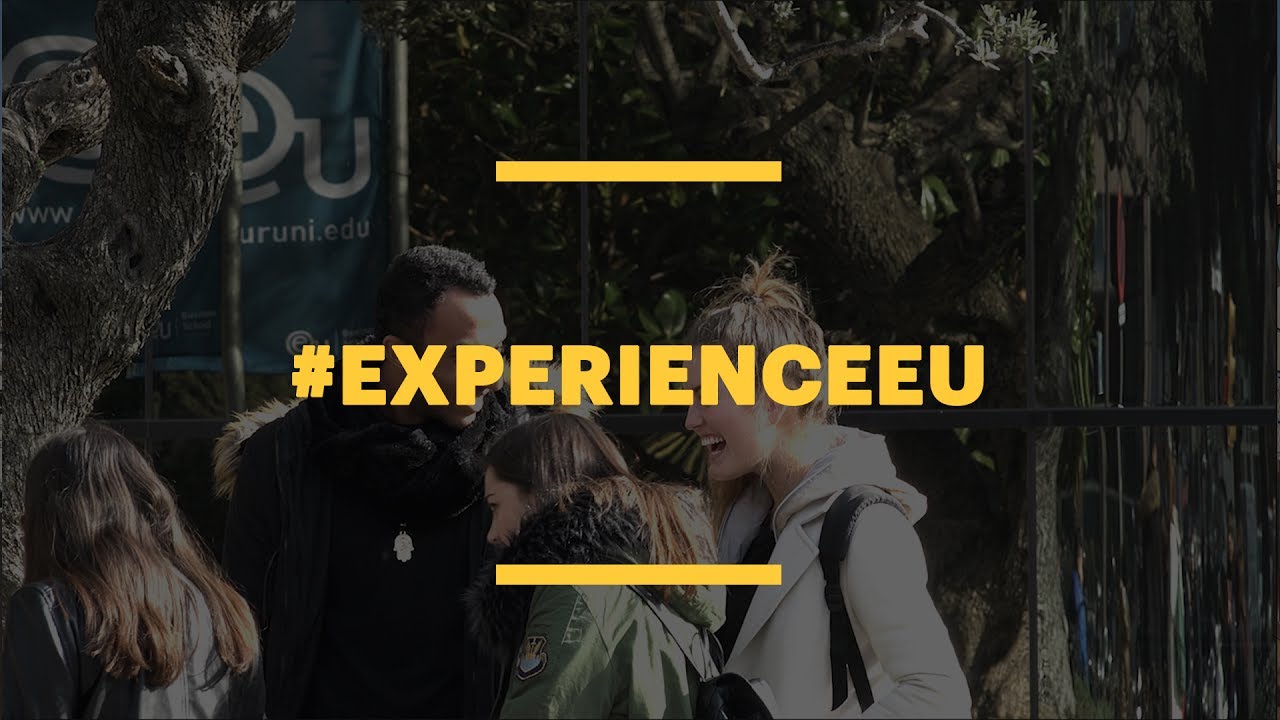 Subjects taught at EU Business School Munich
Social sciences

Business & economics