Student Progress Officer
Recruiter

Location

Joondalup, Perth, Australia

Joondalup

Western Australia

Salary

$61,613 to $65,829

End of advertisement period

23 Apr 2017

Ref

093/2017

Job Type

Contract Type

Hours
STUDENT SERVICES CENTRE, ADMISSIONS
JOONDALUP CAMPUS
$61,613 to $65,829 (HEW 4) PRO-RATA 50%
PART-TIME, ONGOING
Overview
The Student Services Centre (SSC) is responsible for providing a wide range of services to students, staff and agencies external to the University. The Centre aims to provide a supportive environment in which students can strive to achieve their best outcomes in their studies at ECU. Student Progress Officers are responsible for effectively providing a broad range of support and assistance in relation to student records within Admissions in particular, but also to the broader operations within the Student Services Centre.
To successful candidates will be able to demonstrate the following capabilities:
• The ability to provide effective customer service to students and staff;
• Technical skills in using a student/client management system or similar;
• Demonstrated effectiveness as a team member;
• The ability to self-manage and demonstrate initiative in order to work with minimal supervision;
• The ability to prioritise work tasks to meet strict deadlines.
Exposure to international admissions processes would be an advantage.
All ECU staff also demonstrate personal attributes that are congruent with the University's values of Integrity, Respect, Rational Inquiry and Personal Excellence.
Benefits & Remuneration
These positions attract a remuneration of $61,613 to $65,829 (HEW 4) plus 17% University superannuation contribution.
ECU supports a work/life balance for staff. Benefits such as flexible working arrangements may also be negotiated to meet your personal circumstances.
For information on the benefits of working at ECU, please visit our Future Staff website.
Contact
Interested applicants are welcome to contact Jayne Jones on jayne.jones@ecu.edu.au for more information.
How to Apply
In addition to your resume, please upload a cover letter outlining your suitability for the role in relation to the above described capabilities including giving clear examples for each capability.
Closing Date
Applications close on Sunday 23rd April 2017, at 9:30pm.
PLEASE NOTE: BECAUSE THIS IS AN ONGOING POSITION, APPLICATIONS WILL ONLY BE ACCEPTED FROM CANDIDATES WHO HAVE EITHER PERMANENT RESIDENCY OR AUSTRALIAN CITIZENSHIP.
ECU is diverse and inclusive workplace reflecting the differences in society. Specific strategies and initiatives are in place to address underrepresentation of specific groups. Applications are encouraged from suitably qualified people from all backgrounds.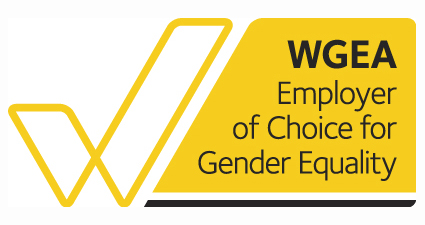 --> -->
-->
-->