PhD Position in Acoustic Methods for Prediction of Geological Conditions While Drilling
Location

Trondheim, Norway

End of advertisement period

24 Sep 2023

Ref

IV-114/23

Academic Discipline

Contract Type

Hours
About the job
We have a vacancy for a PhD candidate at the Department of Geoscience and Petroleum (IGP) in Acoustics-based detection and prediction of geological features while drilling. The project is a part of the BRU21 program – a large-scale research and innovation program focusing on digital and automation solutions for the offshore energy industry – see the video presentation here.
For a position as a PhD Candidate, the goal is a completed doctoral education up to an obtained doctoral degree.
Acoustics-based methods are very important for safe and efficient drilling of wells for oil and gas production as well as CO2 storage. Wells, with diameter varying between 12 cm and 1 meter and length of several kilometers, extend through various geological features which can affect safety and efficiency of the drilling process. Hard stringer – a relatively thin layer of hard rock – is one of such features. It is important to predict hard stringers (and other features) at a distance ahead of the drilled well. Since drilling emits significant acoustic energy into the rock ahead and around the well, it is, in principle, possible to detect these geological features with acoustic methods. However, very complex, uncertain and noisy environment at the well makes this task very challenging. A previous research project conducted at NTNU indicated the possibility of solving this challenge by employing a specific type of machine learning. This methodology needs to be further developed for hard stringers and tested in experiments.
The PhD project will focus on developing and testing (simulations, lab-tests and/or field trials) methods for acoustics-based detection of hard stringers ahead of the drilled well.
Your immediate leader is the head of the department.
Duties of the position
For the current position, the scope of work / objectives are as follows:
Develop acoustic methods for detection/prediction of hard stringers while drilling: signal processing (e.g. advanced filtering), data analytics (e.g. machine learning), configuration of sensors and/or acoustic sources, etc.
Verify the concept in a laboratory setup: scale down the problem to the laboratory scale, develop the experimental setup, plan and conduct experiments.
Test and optimize the developed methods with simulations (e.g. in Comsol or other relevant software package) and, possibly, with field data
Other requirements:
The candidate must engage in BRU21 activities as required
The candidate must commit to follow and complete the courses selected for his/her PhD program
Required selection criteria
The PhD-position's main objective is to qualify for work in research positions. The qualification requirement is that you have completed a master's degree or second degree (equivalent to 120 credits) with a strong academic background in acoustics, seismics or physics or equivalent education with a grade of B or better in terms of NTNU's grading scale. If you do not have letter grades from previous studies, you must have an equally good academic foundation. If you are unable to meet these criteria you may be considered only if you can document that you are particularly suitable for education leading to a PhD degree.
You must meet the requirements for admission to the faculty's doctoral program (link)
Good written and oral English language skills
Proficiency in Python and/or Matlab
The appointment is to be made in accordance with Regulations on terms of employment for positions such as postdoctoral fellow, Phd candidate, research assistant and specialist candidate and Regulations concerning the degrees of Philosophiae Doctor (PhD) and Philosodophiae Doctor (PhD) in artistic research national guidelines for appointment as PhD, post doctor and research assistant
Preferred selection criteria
Experience with machine learning (e.g., Keras, TensorFlow)
Relevant industrial and / or research experiences
Creativity and innovation
Personal characteristics
High level of personal responsibility and initiative
Work independently as well as part of a team in accordance with the project objectives

Emphasis will be placed on personal and interpersonal qualities.
We offer
Salary and conditions
As a PhD candidate (code 1017) you are normally paid from gross NOK 532 200 per annum before tax, depending on qualifications and seniority. From the salary, 2% is deducted as a contribution to the Norwegian Public Service Pension Fund.
The period of employment is 3 years.

Appointment to a PhD position requires that you are admitted to the PhD programme in Engineering Doctoral Programme - PhD - Faculty of Engineering Science - NTNU within three months of employment, and that you participate in an organized PhD programme during the employment period.
The engagement is to be made in accordance with the regulations in force concerning State Employees and Civil Servants, and the acts relating to Control of the Export of Strategic Goods, Services and Technology. Candidates who by assessment of the application and attachment are seen to conflict with the criteria in the latter law will be prohibited from recruitment to NTNU. After the appointment you must assume that there may be changes in the area of work.
The position is subject to external funding.
It is a prerequisite you can be present at and accessible to the institution daily.
About the application
The application and supporting documentation to be used as the basis for the assessment must be in English (ta stilling til dette)
Publications and other scientific work must be attached to the application. Please note that your application will be considered based solely on information submitted by the application deadline. You must therefore ensure that your application clearly demonstrates how your skills and experience fulfil the criteria specified above.
The application must include (Departments to choose from the following):
CV and certificates
transcripts and diplomas for bachelor's and master's degrees. If you have not completed the master's degree, you must submit a confirmation that the master's thesis has been submitted.
A copy of the master's thesis. If you recently have submitted your master's thesis, you can attach a draft of the thesis. Documentation of a completed master's degree must be presented before taking up the position.
Project proposal
Name and contact information of three referees
If you have publications or other relevant research work
If all, or parts, of your education has been taken abroad, we also ask you to attach documentation of the scope and quality of your entire education, both bachelor's and master's education, in addition to other higher education. Description of the documentation required can be found here. If you already have a statement from NOKUT, please attach this as well.
We will take joint work into account. If it is difficult to identify your efforts in the joint work, you must enclose a short description of your participation.
In the evaluation of which candidate is best qualified, emphasis will be placed on education, experience and personal and interpersonal qualities. Motivation, ambitions, and potential will also count in the assessment of the candidates.
NTNU is committed to following evaluation criteria for research quality according to The San Francisco Declaration on Research Assessment - DORA.
General information
NTNU believes that inclusion and diversity is our strength. We want to recruit people with different competencies, educational backgrounds, life experiences and perspectives to contribute to solving our social responsibilities within education and research. We will facilitate for our employees' needs.
NTNU is working actively to increase the number of women employed in scientific positions and has a number of resources to promote equality. (tas bort hvis ikke aktuelt)
The city of Trondheim is a modern European city with a rich cultural scene. Trondheim is the innovation capital of Norway with a population of 200,000. The Norwegian welfare state, including healthcare, schools, kindergartens and overall equality, is probably the best of its kind in the world. Professional subsidized day-care for children is easily available. Furthermore, Trondheim offers great opportunities for education (including international schools) and possibilities to enjoy nature, culture and family life and has low crime rates and clean air quality.
As an employee at NTNU, you must at all times adhere to the changes that the development in the subject entails and the organizational changes that are adopted.
A public list of applicants with name, age, job title and municipality of residence is prepared after the application deadline. If you want to reserve yourself from entry on the public applicant list, this must be justified. Assessment will be made in accordance with current legislation. You will be notified if the reservation is not accepted.
If you have any questions about the position, please contact Alexey Pavlov, telephone +47 97 41 53 95, email alexey.pavlov@ntnu.no. If you have any questions about the recruitment process, please contact Eli Meistad, eli.meistad@ntnu.no.
If you think this looks interesting and in line with your qualifications, please submit your application electronically via jobbnorge.no with your CV, diplomas and certificates attached. Applications submitted elsewhere will not be considered. Upon request, you must be able to obtain certified copies of your documentation.
Application deadline: 24.09.2023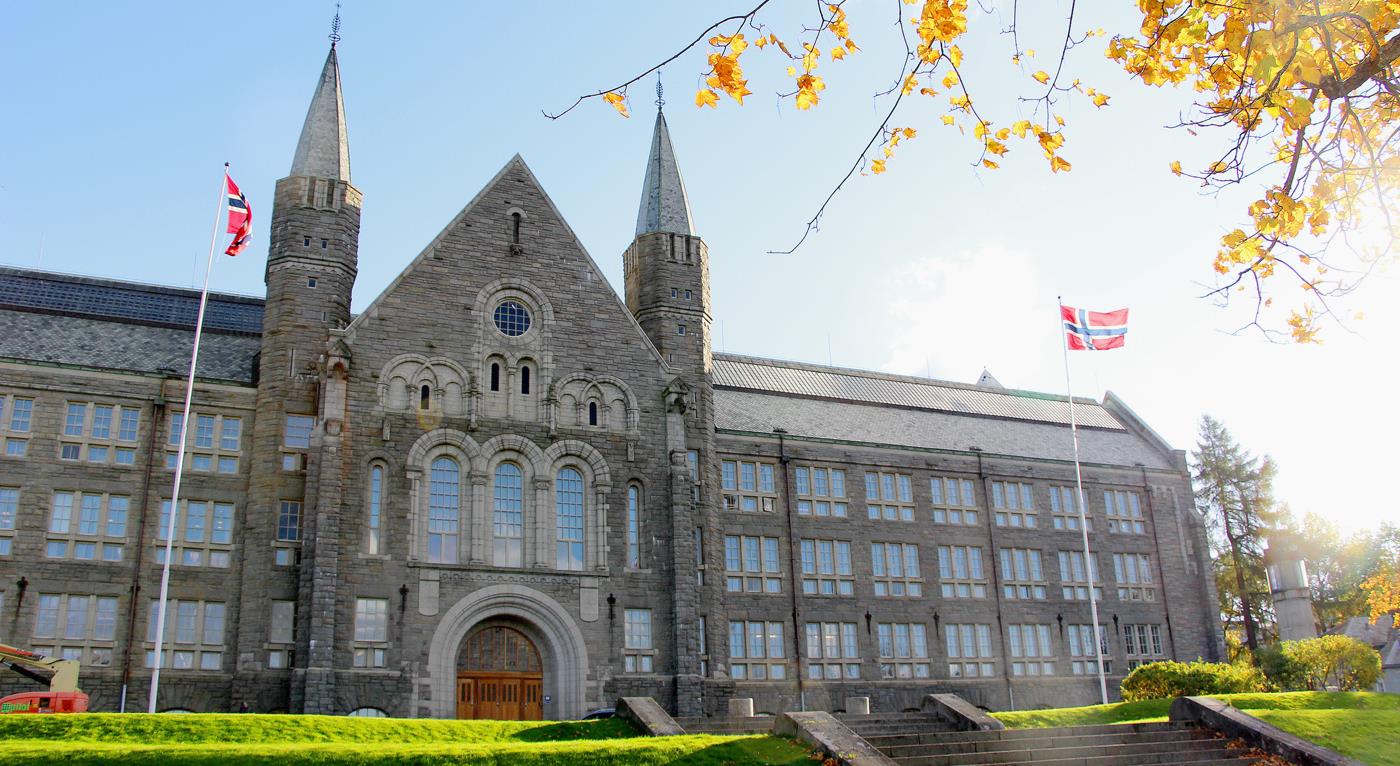 NTNU - knowledge for a better world
The Norwegian University of Science and Technology (NTNU) creates knowledge for a better world and solutions that can change everyday life.
Department of Geoscience and Petroleum
We conduct teaching and research related to management of Earth's geological resources. Norway's rich resources of wind, water, oil, gas and minerals have been and are essential to the country's prosperity, and will continue to be in the future. The Department plays a key role in the development of technology and the education of graduates who enable value creation based on our natural resources. The Department of Geoscience and Petroleum is one of eight departments in the Faculty of Engineering.
Questions about the position
Eli Meistad
Seniorrådgiver HR
90934424
eli.meistad@ntnu.no
Deadline 24th September 2023
Employer NTNU - Norwegian University of Science and Technology
Municipality Trondheim
Scope Fulltime
Duration Temporary
​​​​​​​Place of service S. P. Andersens vei 15A, 7491 Trondheim
Similar jobs
Trondheim, Norway
NORWEGIAN UNIVERSITY OF SCIENCE & TECHNOLOGY - NTNU

Trondheim, Norway
NORWEGIAN UNIVERSITY OF SCIENCE & TECHNOLOGY - NTNU

Trondheim, Norway
NORWEGIAN UNIVERSITY OF SCIENCE & TECHNOLOGY - NTNU
More searches like this