PhD Candidate in Sociology or Political Science connected to the research group CHAIN
Location

Trondheim, Norway

End of advertisement period

18 Aug 2023

Ref

246484

Academic Discipline

Contract Type

Hours
About the job
For a position as a PhD Candidate, the goal is a completed doctoral education up to an obtained doctoral degree and to qualify for work in research positions.
We apply for a PhD candidate who will write a thesis mainly through the application of the European Social Survey (ESS), round 11: Repeat-module-application_Health-Inequalities.pdf (europeansocialsurvey.org)
The PhD-position is a temporary position for a period of three years.
The position is connected to the research of CHAIN (Centre for Global Health Inequalities Research). CHAIN brings together researchers from diverse regions and disciplines, public health experts, the UN system and civil society organizations, to examine the causes and magnitude of health inequalities, and to identify solutions to decrease these inequalities. It aims to empower governments, businesses and civil society to act on evidence-based solutions to increase health equity. You can read about the centre's main objectives here.
CHAIN identifies and analyses the most important determinants of health inequalities in different contexts, and the policy responses that are most effective in reducing them. To do this, we
monitor health inequalities: we collect and harmonize data on health inequalities and their determinants, covering all world regions.
explain health inequalities: we assess the magnitude of health inequalities and identify the most important mechanisms responsible for socioeconomic inequalities in health.
reduce health inequalities: through systematic reviews and evaluation studies, we identify policies, programs, and interventions that are effective in reducing socioeconomic inequalities in health.
bridge research, policy and practice by focusing on dissemination, knowledge transfer and translation of findings in the fields of health, environment, social and corporate policy. This work is led by EuroHealthNet and UNICEF Norway, and includes capacity building activities, policy exchanges at local, national and international levels and general communication activities.
For more information about CHAIN
The PhD project will be based on CHAIN's new "rotating module on the social determinants of health", which is currently being implemented into the 11th round of the European Social Survey (ESS). This is a repetition of the module that was implemented in ESS7 in 2014 (First Pan-European Sociological Health Inequalities Survey of the General Population: The European Social Survey Rotating Module on the Social Determinants of Health | European Sociological Review | Oxford Academic (oup.com).
The module is the only international sociological health survey with a comparative focus, and the data from ESS11 will become available in October 2024. Until the data is ready, the PhD student could use other rounds of the ESS.
The project will examine how effective countries with different welfare systems and pandemic mitigation strategies (such as school closures, social distancing and measures at workplaces) have been in protecting their population's health, and their social determinants through the pandemic, by applying ESS round 7 and 11).
The Nordic welfare states are under pressure, but the pandemic may be seen as a natural experiment that can bring the real value of the Nordic model to light. For example, it could be worthwhile to examine how the Nordic countries differ from other European countries that do not have as widespread universal welfare schemes. One could expect that the Nordic countries have fared better because they have social support schemes that protect disadvantaged groups to a greater extent who also suffer from a higher proportion of chronic diseases. Within the Nordic region, it would be particularly interesting to compare Norway and Sweden, which chose very different pandemic strategies.
ESS11 would allow for an examination of what the pandemic has meant for the socially stratified development of 1) lifestyles (e.g. alcohol and diet), 2) material prosperity (e.g. income, quality of housing), 3) work (e.g. unemployment and working environment) , 4) psychosocial factors (for example, perception of control), 5) use of health services (for example, alternative treatment and informal health care), and 6) health (especially mental health).
Your immediate leader is Head of the Department.
Duties of the position
Conduct research in the field the social determinants of health, leading to a PhD degree in Sociology or Political Science.
Complete the doctoral education up to an obtained doctoral degree.
Academic publishing and popular science dissemination
Participate in international activities such as conference attendance and/or research stays at educational institutions abroad.
Required selection criteria
You must have a professionally relevant background in social science, preferably in sociology or equivalent education. Relevant background in other scientific fields of the relevance to the application (for example public health) is an advantage, but not a requirement.
Your education must correspond to a five-year Norwegian degree program, where 120 credits are obtained at master's level.
Master's students can apply as long as they have submitted their thesis before the application deadline August 15. 2023. If the candidate is employed, a formal documentation of a fulfilled master's degree (with grade) must be obtained by before start up in the position.
You must have a strong academic background from your previous studies and an average grade from the master's degree program, or equivalent education, which is equal to B or better compared with NTNU's grading scale. If you do not have letter grades from previous studies, you must have an equally good academic basis. If you have a weaker grade background, you may be assessed if you can document that you are particularly suitable for a PhD education.
You must meet the requirements for admission to the faculty's doctoral program.
You must submit a high-quality PhD project sketch in English (1,500 words maximum).
The appointment is to be made in accordance with Regulations on terms of employment for positions such as postdoctoral fellow, Phd candidate, research assistant and specialist candidate and Regulations concerning the degrees of Philosophiae Doctor (PhD) and Philosodophiae Doctor (PhD) in artistic research national guidelines for appointment as PhD, post doctor and research assistant
Preferred selection criteria
Good oral and written communication skills in the language best suited for the proposed project
Relevant experience in research, such as dissemination and/or participation in a research project, or work experience on the topic is advantageous.
Personal characteristics
Personal qualifications such as well organized, initiative, cooperative spirit, and motivation to contribute to an inclusive work milieu will be ascribed high importance.
Emphasis will be placed on the quality and originality of the project outline, potential to contribute to the research group, education, motivation for the position, experience, personal suitability, and grades from the master`s degree.
We offer
Salary and conditions
As a PhD candidate (code 1017) you are normally paid from gross NOK 532 200 per annum before tax, depending on qualifications and seniority. From the salary, 2% is deducted as a contribution to the Norwegian Public Service Pension Fund.
The period of employment is 3 years.
Appointment to a PhD position requires admission to the PhD programme in Social Sciences, specializing in sociology.
The engagement is to be made in accordance with the regulations in force concerning State Employees and Civil Servants, and the acts relating to Control of the Export of Strategic Goods, Services and Technology. Candidates who by assessment of the application and attachment are seen to conflict with the criteria in the latter law will be prohibited from recruitment to NTNU. After the appointment you must assume that there may be changes in the area of work.
As a PhD candidate, you undertake to participate in an organized PhD programme during the employment period. A condition of appointment is that you are in fact qualified for admission to the PhD programme within three months
It is a prerequisite you can be present at and accessible to the institution daily.
About the application
The application and supporting documentation to be used as the basis for the assessment must be in English or Norwegian/Scandinavian.
Publications and other scientific work must follow the application. Please note that your application will be considered based solely on information submitted by the application deadline. You must therefore ensure that your application clearly demonstrates how your skills and experience fulfil the criteria specified above.
The application must include:
A proposal for how you suggest your PhD project could look like (1,500 words maximum). In the sketch you could show some familiarity with previous research, and you should suggest an outline for a sociological/political scientific inquiry on the topic including research questions, theoretical perspectives, and methodological design for the PhD project. Originality is appreciated; and the project proposal will be further developed with help of the supervisor after employment.
A short letter of motivation
CV, recommendations, certificates and diplomas
transcripts and diplomas for bachelor's and master's degrees. If you have not completed the master's degree, you must submit a confirmation that the master's thesis has been submitted.
A copy of the master's thesis. If you recently have submitted your master's thesis, you can attach a draft of the thesis. Documentation of a completed master's degree must be presented before taking up the position.
Publications and other relevant scientific work (max. 3 publications)
Name and address of three referees
If all, or parts, of your education has been taken abroad, we also ask you to attach documentation of the scope and quality of your entire education, both bachelor's and master's education, in addition to other higher education. Description of the documentation required can be found here. If you already have a statement from NOKUT, please attach this as well.
Joint works will be considered. If it is difficult to identify your contribution to joint works, you must attach a brief description of your participation.
In the evaluation of which candidate is best qualified, emphasis will be placed on education, experience and personal and interpersonal qualities. Motivation, ambitions, and potential will also count in the assessment of the candidates.
NTNU is committed to following evaluation criteria for research quality according to The San Francisco Declaration on Research Assessment - DORA.
General information
Inclusion and diversity is our strength. We want to recruit people with different competencies, educational backgrounds, life experiences and perspectives to contribute to solving our social responsibilities within education and research. We will facilitate for our employees' needs.
The city of Trondheim is a modern European city with a rich cultural scene. Trondheim is the innovation capital of Norway with a population of 200,000. The Norwegian welfare state, including healthcare, schools, kindergartens and overall equality, is probably the best of its kind in the world. Professional subsidized day-care for children is easily available. Furthermore, Trondheim offers great opportunities for education (including international schools) and possibilities to enjoy nature, culture and family life and has low crime rates and clean air quality.
As an employee at NTNU, you must at all times adhere to the changes that the development in the subject entails and the organizational changes that are adopted.
A public list of applicants with name, age, job title and municipality of residence is prepared after the application deadline. If you want to reserve yourself from entry on the public applicant list, this must be justified. Assessment will be made in accordance with current legislation. You will be notified if the reservation is not accepted.
If you have any questions about the position, please contact Professor Terje Andreas Eikemo, email: Terje.A.Eikemo@ntnu.no. If you have any questions about the recruitment process, please contact Renate Lillian Johansen, email: Renate.Johansen@ntnu.no.
If you think this looks interesting and in line with your qualifications, please submit your application electronically via jobbnorge.no with your CV, diplomas and certificates attached. Applications submitted elsewhere will not be considered. Upon request, you must be able to obtain certified copies of your documentation.
Application deadline: 18.08.2023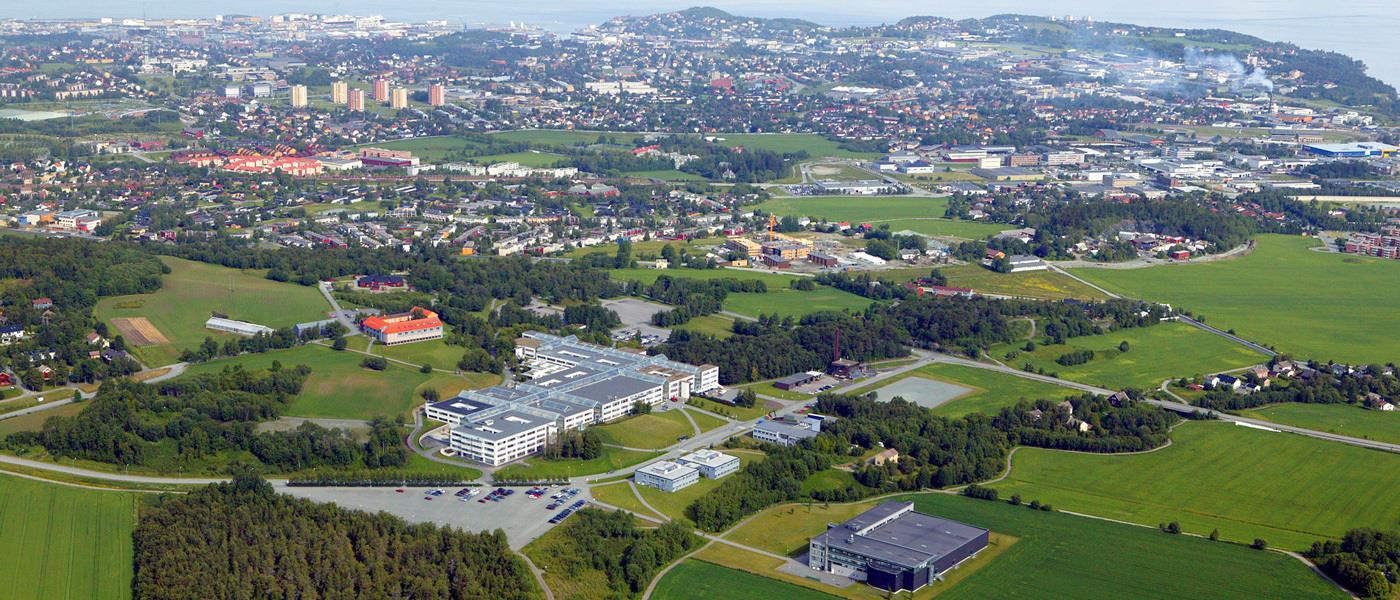 NTNU - knowledge for a better world
The Norwegian University of Science and Technology (NTNU) creates knowledge for a better world and solutions that can change everyday life.
Department of Sociology and Political Science
We conduct research, teaching and dissemination in sociology, political science, media, communication and information technology, and sport sciences. The Department offers five-year master's programmes in teacher education (lektorutdanning) in social sciences as well as in physical education and sports. As a social science department we have a special obligation to contribute to the public debate on important social issues. The Department of Sociology and Political Science is one of seven departments in the Faculty of Social and Educational Sciences.
Deadline 15th August 2023
Employer NTNU - Norwegian University of Science and Technology
Municipality Trondheim
Scope Fulltime
Duration Engagement
Place of service Dragvoll