PhD Candidate in Spectral Image Processing and Visualisation for Paintings Conservation
End of advertisement period

26 Jun 2023

Ref

2023/17971

Academic Discipline

Contract Type

Hours
About the job
We have a vacancy for a PhD candidate in Spectral image processing and visualisation for paintings conservation, at the Department of Computer Science, in collaboration with the Munch Museum (Oslo).
For a position as a PhD Candidate, the goal is a completed doctoral education up to an obtained doctoral degree.
In the field of paintings conservation, the degradation of pigments and dyes is a well‐known problem which has a large impact on the preservation, exhibition/display, and perception of works of art. For example, in the Munch Museum's collection, the fading of some cadmium yellows is visible in The Scream (1910?) as a possible consequence of the interaction of the paint with moisture and/or light in combination with chlorine compounds, whereas the darkening of some ultramarine‐, cobalt blue and red lake‐based areas is appreciable in Old man in Warnemünde (1907) as result of causes that are still unknown.
We aim to develop and test spectral models that describe the colour change mechanisms in these and other paintings by Edvard Munch. We also wish to explore the possibility of inverting said models to be able to visualize the original appearance of the paintings (using the virtual restoration concept).
The overall interdisciplinary research approach of this project involves methods from imaging science, computer science, chemical/material sciences and conservation research practice. In addition to the fading models per se, a key element will be to develop efficient and colour‐faithful visualization methods of hyperspectral images (HSI) (both the scanned ones and those modified using the developed fading models).
As a starting point, the candidate will focus on the case of Old man in Warnemünde, combining HSI data captured previously by the Colourlab, as well as HSI, XRF, XRD data captured in a previous MOLAB analysis campaign (2021). In parallel, mock‐ups will be generated and artificially aged, in order to have a reference data set to build the fading/darkening models, which will be based in part on the captured data and in part of understanding of chemical processes involved.
In addition to developing new knowledge about the specific paintings analysed, to help guide their future conservation efforts, the candidate will be expected to develop novel methodologies within the field of spectral image processing/visualisation for conservation science.
Further specification of the topic and project plan will be done in collaboration between the selected candidate and the PhD supervisor, Prof. Jon Y. Hardeberg, Dr. Irina Sandu, and Dr. Hilda Deborah.
The main place of work for the position is the Colourlab at NTNU in Gjøvik, but it will be expected to spend some time on site at the Munch Museum (Oslo) as well as possibly shorter or longer stays at other research institutions in Europe (such as those within the PERCEIVE consortium).
Your immediate leader is the Head of Department.
Duties of the position
Required selection criteria
You must have a professionally relevant background with competence in imaging, image processing, and/or visualization.
Your education must correspond to a five-year Norwegian degree programme, where 120 credits are obtained at master's level.
You must have a strong academic background from your previous studies and an average grade from the master's degree program, or equivalent education, which is equal to B or better compared with NTNU's grading scale. If you do not have letter grades from previous studies, you must have an equally good academic basis. If you have a weaker grade background, you may be assessed if you can document that you are particularly suitable for a PhD education.
You must meet the requirements for admission to the faculty's doctoral program in computer science.
Documented very good written and oral English language skills.
Good programming skills.
The appointment is to be made in accordance with Regulations on terms of employment for positions such as postdoctoral fellow, Phd candidate, research assistant and specialist candidate and Regulations concerning the degrees of Philosophiae Doctor (PhD) and Philosodophiae Doctor (PhD) in artistic research national guidelines for appointment as PhD, post doctor and research assistant
Preferred selection criteria
Knowledge and experience with spectral imaging
Knowledge and experience in conservation science.
Experience working in an interdisciplinary and international research environment.
Personal characteristics
High motivation for research work.
Well organized.
Ability to work both independently and in a (virtual) team environment with a high level of personal responsibility and initiative.
Flexibility and ability to take direction and accommodate feedback from diverse stakeholders.
Ability to meet deadlines and produce work of a consistently high standard.
Eager to disseminate research results through publications and presentations at international conferences, and through other venues of scientific communication.
Ability to think and code creatively and outside the box.
We offer
Salary and conditions
As a PhD candidate (code 1017) you are normally paid from gross NOK 532 200 per annum before tax, depending on qualifications and seniority. From the salary, 2% is deducted as a contribution to the Norwegian Public Service Pension Fund.
The period of employment is 3 years.
Appointment to a PhD position requires that you are admitted to the PhD programme in Computer Science within three months of employment, and that you participate in an organized PhD programme during the employment period
The engagement is to be made in accordance with the regulations in force concerning State Employees and Civil Servants, and the acts relating to Control of the Export of Strategic Goods, Services and Technology. Candidates who by assessment of the application and attachment are seen to conflict with the criteria in the latter law will be prohibited from recruitment to NTNU.
After the appointment you must assume that there may be changes in the area of work.
It is a prerequisite you can be present at and accessible to the institution daily.
About the application
The application and supporting documentation to be used as the basis for the assessment must be in English
Publications and other scientific work must follow the application. Please note that applications are only evaluated based on the information available on the application deadline. You should ensure that your application shows clearly how your skills and experience meet the criteria which are set out above.
The application must include (incomplete applications will be discarded):
CV, certificates and diplomas.
Transcripts and diplomas for bachelor's and master's degrees.
A copy of the master's thesis.
A project proposal (2-3 pages) where you outline the main research direction you would like to take within the research scope outlined above.
Name and address of three referees.
If applicable; publications or other relevant research work.
If all, or parts, of your education has been taken abroad, we also ask you to attach documentation of the scope and quality of your entire education, both bachelor's and master's education, in addition to other higher education. Description of the documentation required can be found here. If you already have a statement from NOKUT, please attach this as well.
We will take joint work into account. If it is difficult to identify your efforts in the joint work, you must enclose a short description of your participation.
In the evaluation of which candidate is best qualified, emphasis will be placed on education, experience and personal and interpersonal qualities. Motivation, ambitions, and potential will also count in the assessment of the candidates.
NTNU is committed to following evaluation criteria for research quality according to The San Francisco Declaration on Research Assessment - DORA.
General information
A good work environment is characterized by diversity. We encourage qualified candidates to apply, regardless of their gender, functional capacity or cultural background.
The city of Gjøvik has a population of 30 000 and is a town known for its rich music and cultural life. The beautiful nature surrounding the city is ideal for an active outdoor life! The Norwegian welfare state, including healthcare, schools, kindergartens and overall equality, is probably the best of its kind in the world.
As an employee at NTNU, you must at all times adhere to the changes that the development in the subject entails and the organizational changes that are adopted.
A public list of applicants with name, age, job title and municipality of residence is prepared after the application deadline. If you want to reserve yourself from entry on the public applicant list, this must be justified. Assessment will be made in accordance with current legislation. You will be notified if the reservation is not accepted.
If you have any questions about the position, please contact Jon Yngve Hardeberg, email jon.hardeberg@ntnu.no. If you have any questions about the recruitment process, please contact HR at IDI, e-mail: hr@idi.ntnu.no.
Please submit your application electronically via jobbnorge.no with your CV, diplomas and certificates. Applications submitted elsewhere will not be considered. Diploma Supplement is required to attach for European Master Diplomas outside Norway.
If you are invited for interview you must include certified copies of transcripts and reference letters. Please refer to the application number 2023/17971 when applying
Application deadline: 26.06.23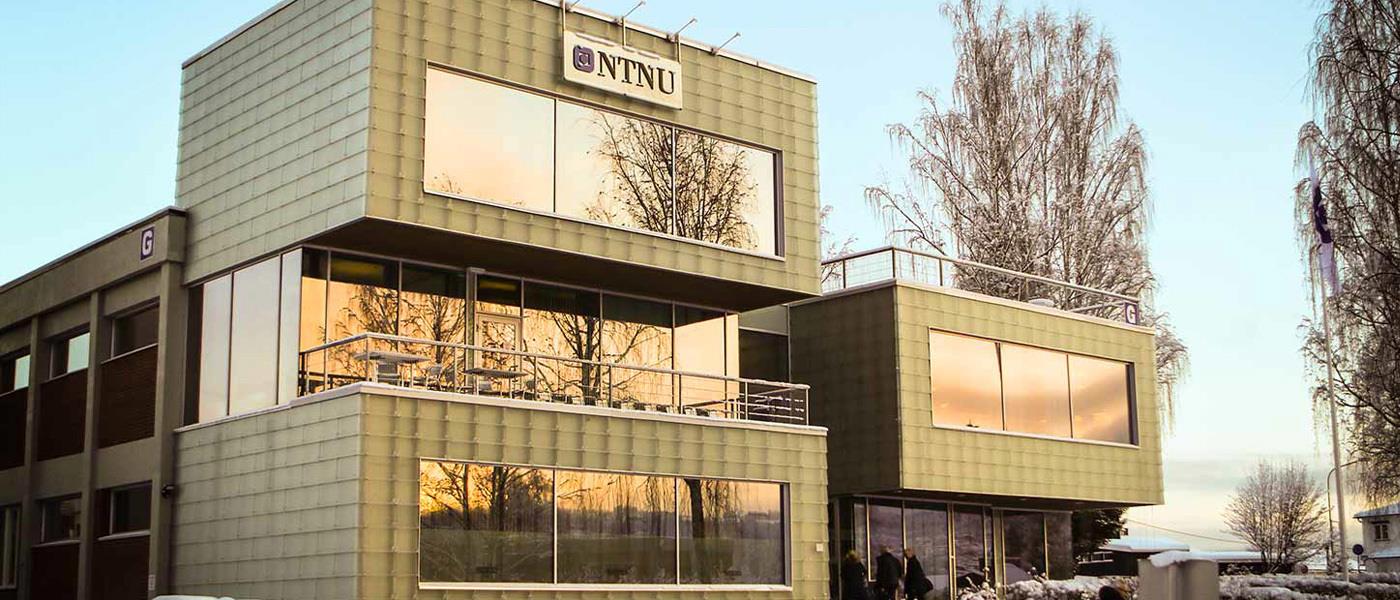 NTNU - knowledge for a better world
The Norwegian University of Science and Technology (NTNU) creates knowledge for a better world and solutions that can change everyday life.
Department of Computer Science
We are the leading academic IT environment in Norway, and offer a wide range of theoretical and applied IT programmes of study at all levels. Our subject areas include hardware, algorithms, visual computing, AI, databases, software engineering, information systems, learning technology, HCI, CSCW, IT operations and applied data processing. The Department has groups in both Trondheim and Gjøvik. The Department of Computer Science is one of seven departments in the Faculty of Information Technology and Electrical Engineering .
Deadline 26th June 2023
Employer NTNU - Norwegian University of Science and Technology
Municipality Gjøvik
Scope Fulltime
Duration Temporary
Place of service Campus Gjøvik