Phd Candidate, The Role of Corporate Venture Capital in Accelerating Sustainable Energy Technologies
Location

Trondheim, Norway

End of advertisement period

15 Jun 2023

Ref

245449

Academic Discipline

Contract Type

Hours
About the position
There is one temporary PhD positions available at the Department of Industrial Economics and Technology Management – section of strategy and business development. The positions are resident at NTNUs campus in Trondheim. These are educational positions, which will provide promising research recruits the opportunity for professional development through studies towards a PhD-degree. The positions are connected to the PhD program at the Faculty of Economics and Management and the faculty will be your employer.
Information about the department
The department is organized into six sections:
Managerial Economics, Finance and Operations Research
Health, Safety and Environment Management
Strategy and Business Development
Operations Management
Experts in Teamwork
Section of Economics and management (Campus Gjøvik)
The position is connected to the Norwegian Centre for Energy Transition Strategies (NTRANS), which is a multidisciplinary national research center studying transitions in the energy sector and related sectors (https://www.ntnu.no/ntrans). NTRANS is a collaboration between 8 Norwegian research institutions and over 30 user partners from industry and the public sector. Key research areas are the future energy system, active consumers, and distributed solutions, deep decarbonization and sector couplings, and accelerating the energy transition. The position is linked to Research area 2 – 'Accelerating the energy transition'.
Research focus
The research focus for this PhD-position is on green energy technologies and the role of early-stage financing in accelerating commercialization of green energy technologies. Specifically, the role of large firms as corporate venture capitalists (CVCs) is central for the position. Although there is done considerable research on financing new green energy technologies, there is limited research on the role of actors such as CVCs in accelerating the energy transition. Thus, there is a need to understand how and to what degree CVC investments can contribute to a more rapid development and uptake of more green energy technologies. Examples of relevant research topics might be:
Explore how corporate venture capital can contribute to a sustainable transition in various industries and sectors.
Explore the interplay between private CVC actors and other key stakeholders in order to commercialize green energy technologies.
To examine how CVC contribute with their various types of expertise and build legitimacy for companies taking new green technologies to the market.
Explore how established large firms in the energy sector interact with policy makers in order to create institutional frameworks for a stronger commitment for more CVC activity.
Required selection criteria
The qualification requirement is completion of a master's degree or second degree (equivalent to 120 credits) with a strong academic background in Industrial Economics and Technology Management or equivalent education with a grade of B or better in terms of NTNU's grading scale. Applicants with no letter grades from previous studies must have an equally good academic foundation. Applicants who are unable to meet these criteria may be considered only if they can document that they are particularly suitable candidates for education leading to a PhD-degree.
The position requires excellent English oral and writing skills.
In addition, the following qualifications will contribute positively to the evaluation of the applicant:
Experience with management, innovation and entrepreneurship theories/literature
Knowledge (or even experience) concerning Norwegian or Scandinavian industry and work life.
Knowledge of Norwegian or other Scandinavian language
The appointment is to be made in accordance with Regulations on terms of employment for positions such as postdoctoral fellow, Phd candidate, research assistant and specialist candidate and Regulations concerning the degrees of Philosophiae Doctor (PhD) and Philosodophiae Doctor (PhD) in artistic research national guidelines for appointment as PhD, post doctor and research assistant
Personal characteristics
Personal qualifications which we see contributing positively to the research team are independence, work capacity and enthusiasm. We are also looking for a candidate with social skills benefiting the work environment for the PhD candidates and in general.
In the evaluation of which candidate is best qualified, emphasis will be placed on education, experience and personal suitability, in terms of the qualification requirements specified in the advertisement.
We offer
exciting and stimulating tasks in a strong international academic environment with close links to industry
an open and inclusive work environment with dedicated colleagues
favourable terms in the Norwegian Public Service Pension Fund
attractive Norwegian social welfare scheme including family benefits, home loans, Insurance and pensions in the Norwegian Public Service Pension Fund
Information about Working and living in Norway can be found at the following link: https://www.norge.no/en
Salary and conditions
PhD candidates are remunerated in code 1017, remunerated at gross NOK 532.200,- per annum before tax. From the salary, 2% is deducted as a contribution to the Norwegian Public Service Pension Fund.
The period of employment is 3 years without required teaching duties. The position is connected to the PhD programme at the Faculty of Economics and Management and the faculty will be your employer. Appointment to a PhD position requires admission to the PhD programme in Faculty of Economics and Management, Department of Industrial Economics and Technology Management (https://www.ntnu.no/iot).
As a PhD candidate, you undertake to participate in an organized PhD programme during the employment period. A condition of appointment is that you are in fact qualified for admission to the PhD programme within three months.
Appointment takes place on the terms that apply to State employees at any time, and after the appointment you must assume that there may be changes in the area of work.
It is a precondition that the person appointed will have the same workplace as the main supervisor/ supervisory team.
The position is subject to external funding.
The engagement is to be made in accordance with the regulations in force concerning State Employees and Civil Servants, and the acts relating to Control of the Export of Strategic Goods, Services and Technology. Candidates who by assessment of the application and attachment are seen to conflict with the criteria in the latter law will be prohibited from recruitment to NTNU. After the appointment you must assume that there may be changes in the area of work.
About the application
The application must include:
Application letter concerning your motivation for completing a PhD
A short project proposal describing thematically problems, theories, methods and means linked to one of the topics/areas that the positions target.
A CV with information on education, previous research experience, together with authorized documentation of certificates and study records.
Academic work (not master thesis). Joint work will be evaluated. If it is difficult to identify the contributions from individuals in a joint piece of work, applicants should enclose a short descriptive summary of what she/he contributed to the work.
Names and contact details for 3 references.
Publications and other academic works that the applicant would like to be considered in the evaluation must accompany the application.
Please submit your application electronically via jobbnorge.no with your CV, diplomas and certificates.
Incomplete applications will not be considered.
If all, or parts, of your education has been taken abroad, we also ask you to attach documentation of the scope and quality of your entire education, both bachelor's and master's education, in addition to other higher education. Description of the documentation required can be found here. If you already have a statement from NOKUT, please attach this as well.
NTNU is committed to following evaluation criteria for research quality according to The San Francisco Declaration on Research Assessment - DORA.
General information
NTNU believes that inclusion and diversity is our strength. We want to recruit people with different competencies, educational backgrounds, life experiences and perspectives to contribute to solving our social responsibilities within education and research. We will facilitate for our employees' needs.
The city of Trondheim is a modern European city with a rich cultural scene. Trondheim is the innovation capital of Norway with a population of 200,000. The Norwegian welfare state, including healthcare, schools, kindergartens and overall equality, is probably the best of its kind in the world. Professional subsidized day-care for children is easily available. Furthermore, Trondheim offers great opportunities for education (including international schools) and possibilities to enjoy nature, culture and family life and has low crime rates and clean air quality.
As an employee at NTNU, you must at all times adhere to the changes that the development in the subject entails and the organizational changes that are adopted.
A public list of applicants with name, age, job title and municipality of residence is prepared after the application deadline. If you want to reserve yourself from entry on the public applicant list, this must be justified. Assessment will be made in accordance with current legislation. You will be notified if the reservation is not accepted.
Questions about the position can be directed to Associate Professor Øyvind Bjørgum or Professor Roger Sørheim.
For questions about the recruitment process, please contact HR Consultant Hilde Selli Egelie on hilde.s.egelie@ntnu.no.
If you think this looks interesting and in line with your qualifications, please submit your application electronically via jobbnorge.no with your CV, diplomas and certificates attached.
Application deadline: 04.06.2023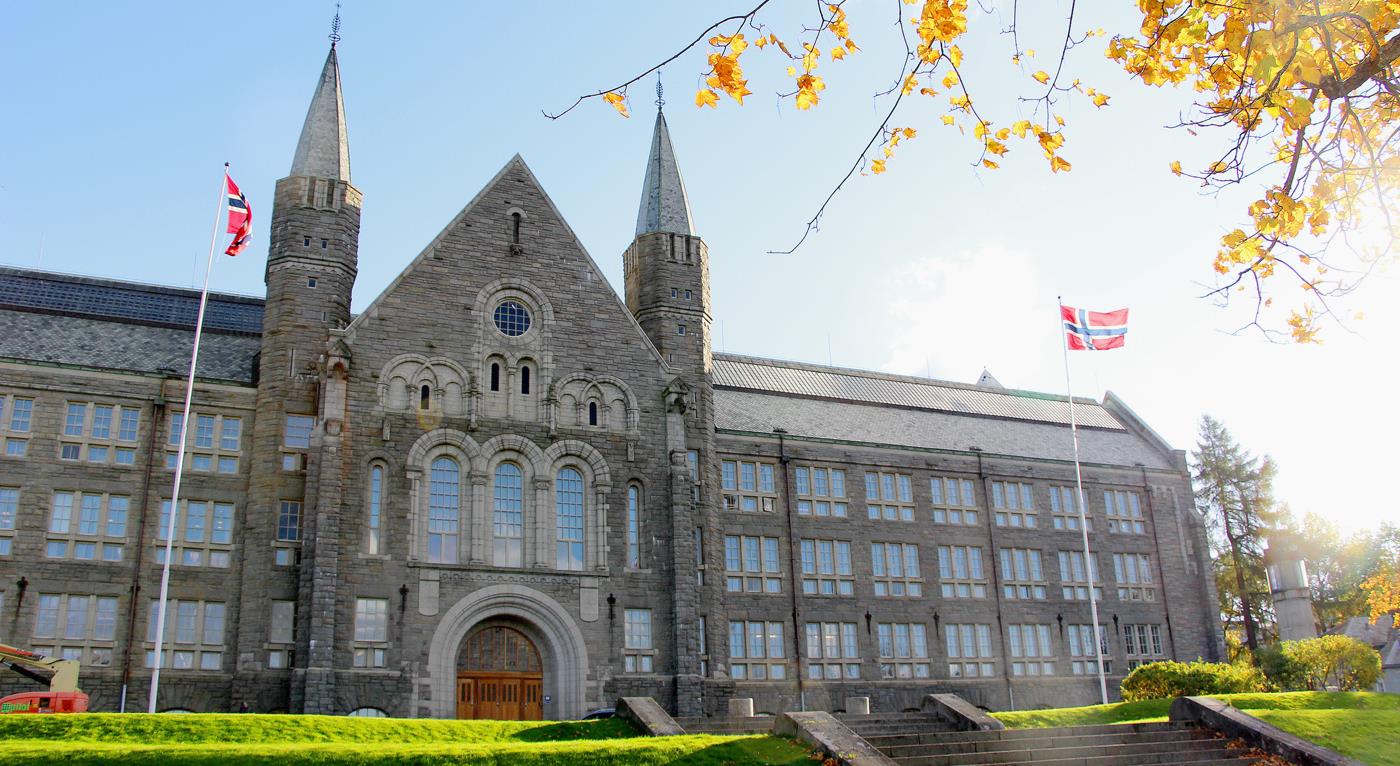 NTNU - knowledge for a better world
The Norwegian University of Science and Technology (NTNU) creates knowledge for a better world and solutions that can change everyday life.
Department of Industrial Economics and Technology Management
We conduct research and teaching at an international level in the interface between technology/natural sciences and economics, management, and HSE (health, safety and the environment). Our goal is sustainable creation of value within technology-based areas in industry, business and the public sector in Norway. We have academic groups in Trondheim and Gjøvik. The Department of Industrial Economics and Technology Management is one of four departments in the Faculty of Economics and Management.
Deadline 15th June 2023
Employer NTNU - Norwegian University of Science and Technology
Municipality Trondheim
Scope Fulltime
Duration Temporary
Place of service Trondheim
Similar jobs
Trondheim, Norway
NORWEGIAN UNIVERSITY OF SCIENCE & TECHNOLOGY - NTNU

Trondheim, Norway
NORWEGIAN UNIVERSITY OF SCIENCE & TECHNOLOGY - NTNU
More searches like this