PhD within Tailor-Made Energy-Efficient CO2 Capture for Ferroalloy Industry
Location

Trondheim, Norway

End of advertisement period

07 Jun 2023

Ref

245945

Academic Discipline

Contract Type

Hours
About the position
We have a vacancy for a PhD candidate position at the Department of Chemical Engineering.
The Department of Chemical Engineering covers a wide variety of research areas including biorefinery and fiber technology, catalysis, colloid and polymer chemistry, environmental engineering and reactor technology and process systems engineering. The Environmental Engineering and Reactor Technology group is the largest group at the department with long tradition within the research topic of CO2 capture from exhaust gases and natural gas sweetening. The CO2 capture research includes theoretical and experimental activities within screening of new absorbents, measurements and modeling of phase equilibria, thermal properties, transport properties and kinetics, characterization of environmental impacts, and testing and validation in laboratory scale and in pilot plants. Further information about the department is available at: https://www.ntnu.edu/chemeng.
For a position as a PhD Candidate, the goal is a completed doctoral education up to an obtained doctoral degree.
The key goal of the PhD project is to develop first-principle fit for purpose models of solvent-based post-combustion CO2 capture process. The models developed as part of this work will be used first to identify promising solvents and process designs in an initial screening phase and subsequently to design and optimize the most promising options in a more detailed process performance assessment phase. The detailed performance assessment of selected solvent processes will be performed for different industry scenarios that will be defined as part of the project.
The PhD position is a part of the ADVENCCS project – Advanced energy recovery and CO2 capture systems for a decarbonized ferroalloy industry: https://www.sintef.no/en/projects/2022/advenccs-advanced-energy-recovery-and-co2-capture-systems-for-a-decarbonised-ferroalloy-industry/. The PhD research work will be undertaken in close collaboration with SINTEF Energy Research (SER) and in dialogue with the industry partners of ADVENCCS.
Your immediate leader is your supervisor.
Duties of the position
The PhD research work will involve:
modeling solvent based post-combustion capture processes including all associated units
virtual screening of various solvents and process designs and identifying the most promising alternatives
detailed design and evaluation of the performance of selected post-combustion capture processes for selected industrial scenarios
collaboration with other project partners on integration of the capture processes with the industrial process and evaluating the overall performances of the capture solutions.
The candidate is further expected to:
participate actively in group, institute, and project activities
collaborate with other students and research partners
mentor and co-supervise MSc students
Required selection criteria
You must have a professionally relevant background in chemical engineering or associated fields.
Your education must correspond to a five-year Norwegian degree program, where 120 credits are obtained at master's level
You must have a strong academic background from your previous studies and an average grade from the master's degree program, or equivalent education, which is equal to B or better compared with NTNU's grading scale. If you do not have letter grades from previous studies, you must have an equally good academic basis. If you have a weaker grade background, you may be assessed if you can document that you are particularly suitable for a PhD education.
Master's students can apply, but the master's degree must be obtained and documented by [DATE]. (ta bort hvis ikke aktuelt)
You must meet the requirements for admission to the faculty's doctoral program
Applicants who do not master a Scandinavian language must provide evidence of good English language skills, written and spoken. The following tests can be used as such documentation: TOEFL, IELTS or Cambridge Certificate in Advanced English (CAE) or Cambridge Certificate of Proficiency in English (CPE). Minimum scores are: TOEFL: 600 (paper-based test), 92 (Internet-based test); IELTS: 6.5, with no section lower than 5.5 (only Academic IELTS test accepted); CAE/CPE: grade B or A. (In extraordinary circumstances, formal documentation of language skills can be relinquished. In such cases, the candidate's language skills will be assessed in a personal interview).
The appointment is to be made in accordance with Regulations on terms of employment for positions such as postdoctoral fellow, Phd candidate, research assistant and specialist candidate and Regulations concerning the degrees of Philosophiae Doctor (PhD) and Philosodophiae Doctor (PhD) in artistic research national guidelines for appointment as PhD, post doctor and research assistant , and the acts relating to Control of the Export of Strategic Goods, Services and Technology. Candidates who by assessment of the application and attachment are seen to conflict with the criteria in the latter law will be prohibited from recruitment to NTNU. After the appointment you must assume that there may be changes in the area of work.
Preferred selection criteria
The candidate will be evaluated based on relevance of his/her education and achieved academic results as well as acquired engineering experience. We are seeking a person with good understanding of chemical engineering computation, operation unit modeling, and process design and simulation.
We specifically require:
knowledge of absorption process fundamentals (fluid dynamics, heat and mass transfer processes, thermodynamics, chemical reaction kinetics)
knowledge of operation unit and process design as well as simulation principles
solid programming skills in Matlab or Python
experience with Aspen Plus process simulator
good written and oral English language skills
experience with writing scientific reports and papers
experience with preparing and delivering scientific presentations.
Experience with modeling and simulation of solvent-based CO2 capture technology will be considered an advantage.
Personal characteristics
creative
self-driven and persistent
good communicator
relation builder and team player
positive and enthusiastic
Emphasis will be placed on personal and interpersonal qualities.
We offer
Salary and conditions
As a PhD candidate (code 1017) you are normally paid from gross NOK 532 200 per annum before tax, depending on qualifications and seniority. From the salary, 2% is deducted as a contribution to the Norwegian Public Service Pension Fund.
The period of employment is 3years.
Appointment to a PhD position requires that you are admitted to the PhD programme in Chemical engineering (Department of Chemical Engineering - NTNU) within three months of employment, and that you participate in an organized PhD programme during the employment period.
The engagement is to be made in accordance with the regulations in force concerning State Employees and Civil Servants, and the acts relating to Control of the Export of Strategic Goods, Services and Technology. Candidates who by assessment of the application and attachment are seen to conflict with the criteria in the latter law will be prohibited from recruitment to NTNU. After the appointment you must assume that there may be changes in the area of work.
The position is subject to external funding
It is a prerequisite you can be present at and accessible to the institution daily.
About the application
The application and supporting documentation to be used as the basis for the assessment must be in a Scandinavian language or English.
Publications and other scientific work must follow the application. Please note that applications are only evaluated based on the information available on the application deadline. You should ensure that your application shows clearly how your skills and experience meet the criteria which are set out above.
The application must include:
CV and certificates
transcripts and diplomas for bachelor's and master's degrees. If you have not completed the master's degree, you must submit a confirmation that the master's thesis has been submitted.
A copy of the master's thesis. If you recently have submitted your master's thesis, you can attach a draft of the thesis. Documentation of a completed master's degree must be presented before taking up the position.
Name and contact information of three referees
If you have publications or other relevant research work
If all, or parts, of your education has been taken abroad, we also ask you to attach documentation of the scope and quality of your entire education, both bachelor's and master's education, in addition to other higher education. Description of the documentation required can be found here. If you already have a statement from NOKUT, please attach this as well.
Joint works will be considered. If it is difficult to identify your contribution to joint works, you must attach a brief description of your participation.
In the evaluation of which candidate is best qualified, emphasis will be placed on education, experience and personal and interpersonal qualities. Motivation, ambitions, and potential will also count in the assessment of the candidates.
NTNU is committed to following evaluation criteria for research quality according to The San Francisco Declaration on Research Assessment - DORA.
General information
A good work environment is characterized by diversity. We encourage qualified candidates to apply, regardless of their gender, functional capacity or cultural background.
The city of Trondheim is a modern European city with a rich cultural scene. Trondheim is the innovation capital of Norway with a population of 200,000. The Norwegian welfare state, including healthcare, schools, kindergartens and overall equality, is probably the best of its kind in the world. Professional subsidized day-care for children is easily available. Furthermore, Trondheim offers great opportunities for education (including international schools) and possibilities to enjoy nature, culture and family life and has low crime rates and clean air quality.
As an employee at NTNU, you must at all times adhere to the changes that the development in the subject entails and the organizational changes that are adopted.
A public list of applicants with name, age, job title and municipality of residence is prepared after the application deadline. If you want to reserve yourself from entry on the public applicant list, this must be justified. Assessment will be made in accordance with current legislation. You will be notified if the reservation is not accepted.
If you have any questions about the position, please contact Prof. Jana P. Jakobsen via email jana.p.jakobsen@ntnu.no. If you have any questions about the recruitment process, please contact HR-Consultant Unni M. Myhre, e-mail: unni.m.myhre@ntnu.no
Please submit your application electronically via jobbnorge.no with your CV, diplomas and certificates. Applications submitted elsewhere will not be considered. Diploma Supplement is required to attach for European Master Diplomas outside Norway.
If you are invited for interview you must include certified copies of transcripts and reference letters. Please refer to the application number 245945 when applying.
Application deadline: 07.06.2023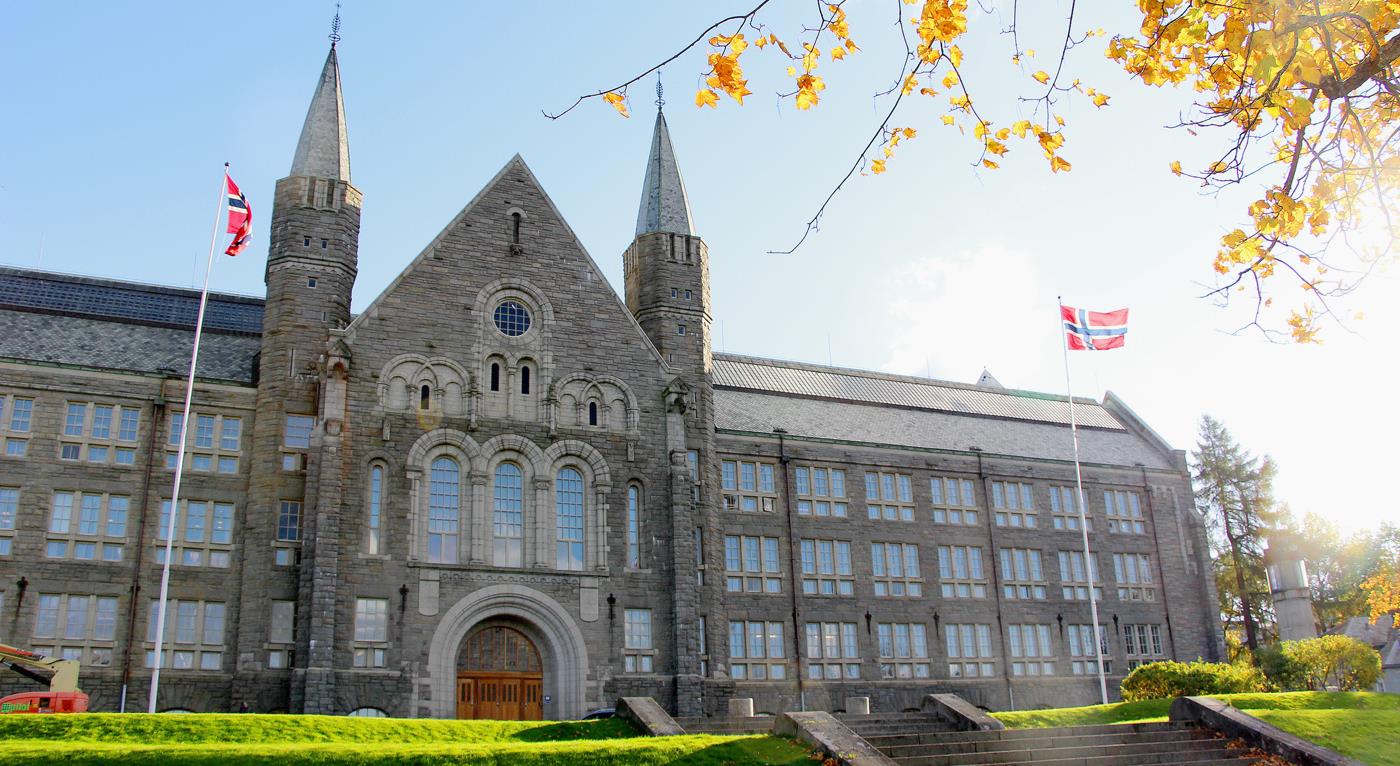 NTNU - knowledge for a better world
The Norwegian University of Science and Technology (NTNU) creates knowledge for a better world and solutions that can change everyday life.
Department of Chemical Engineering
We take chemistry from laboratory scale to industrial production. This demands a wide range of knowledge, from molecular processes and nanotechnology to building and operation of large processing plants. We educate graduates for some of Norway's most important industries. The Department of Chemical Engineering is one of eight departments in the Faculty of Natural Sciences.
Deadline 7th June 2023
Employer NTNU - Norwegian University of Science and Technology
Municipality Trondheim
Scope Fulltime
Duration Temporary
Place of service Gløshaugen