Professor/Associate Professor in Digital Control of Electric Drives and Power Electronic Converters
Location

Trondheim, Norway

End of advertisement period

11 Jun 2023

Ref

242939

Academic Discipline

Contract Type

Hours
About the job
The Department of Electric Energy (IEL), at the Faculty of Information Technology and ElectricalEngineering (IE), Norwegian University of Science and Technology (NTNU), invites applications for a full-time tenured Associate Professorship/Professorship in "Digital Control of Electric Drives and Power Electronic Converters". Digitalization is gaining momentum in a wide range of energy sectors. In the electricity grid, this trend is enabled by advances such as operational flexibility ensured by power electronic converters, high volumes of data due to the low costs of sensors and data storage, and increased connectivity with faster and cheaper data transmission. Digital control is fundamental to facilitate the transformation of the electric grid into a full cyber-physical system. For the successful applicant, this represents a unique opportunity to play a central role in shaping the development of this exciting interdisciplinary field as part of a larger ongoing digitalization drive.
The main responsibility of the associate professor/professor will be research and teaching within Digital Control of Electric Drives. In addition, it is expected that the research activities of the associate professor/professor will focus on digital control of Power Electronic converters even for other applications required for improving productivity, efficiency, stability and sustainability of electrical energy conversion systems. Utilizing digitalcontrol system even at the gate driver level is an important topic of research for this position.
Example of research topics include advanced motor control using digital control algorithms (e.g., model-predictive control, adaptive controllers) and their implementation on digital platforms (e.g., FPGAs, high-speed digital signal processors and System-On-Chip integrated circuits), high-speed optical serial links, etc. Example of application domains includes electrification of transportation (marine, aviation, ground transportation), renewable energy integration and microgrids.
The prospective candidate is expected to hold an active role in the creation and development of interdisciplinary research competence in digital control for emerging power electronic converters. The candidate will be responsible for the PESC Digital Control platform used at IEL including further development of this platform. The candidate is also expected to be engaged in the future development of relevant courses in the field of digital control of power electronics, with a view to utilize modern
pedagogical and teaching approaches.
The position will be linked to the Power Electronics Systems and Components (PESC) research group
at IEL.
Your immediate leader is the Head of Department. The workplace will be at campus Trondheim.
Duties of the position
Educate MSc and PhD candidates from the study programs at the Faculty of Information Technology and Electrical Engineering are expected to be competitive in the international job market.
The associate professor/professor is expected to contribute to the development of international alliances and collaboration.
The associate professor/professor is expected to work actively to secure research grants and funds from the Research Council of Norway, Nordic and European research and educational agencies, relevant industry partners, and other available sources.
NTNU places great importance in projects under the EU Framework Programs for Research and Innovation, such as Horizon Europe. Thus, weightage in the selection process will be placed on experience in the acquisition and management of externally funded research projects.
Required qualifications
Applicants must hold a PhD relevant for the specified fields of research and teaching. We are looking for a candidate with a PhD in Electrical Engineering, with specialization in Electric Drives and Power Electronics and with a strong background in control theory.
Professor:
You must have the qualifications required for the position of Professor in the field of Electric Drives
and Power Electronics and with a strong background in control theory, as outlined in § 1-2 of the regulations concerning appointment and promotion to teaching and research posts
Your scientific experience must be primarily in the field of Electric Drives and Control in Power Electronic (or a comparable relevant field)
Relevant fields include Electric Power Engineering and Control.
For the position as professor, the applicant must have a strong academic track record showing internationally competitive research.
The applicant should demonstrate significant national and international networking and collaboration experience, leadership skills, and have a strong publication record in terms of papers in peer-reviewed journals and other relevant international publication channels.
The applicant should document the ability to obtain external funding from relevant sources, be internationally recognized, and be able to initiate and lead research at international level.
In addition to the requirements for basic educational competence, you must also document:

The development of the quality of your own teaching and supervision of students over time
Broad experience as a supervisor, preferably at a master's/PhD level
Participation in improving the quality of education in a professional environment
Associate professor:
You must have the qualifications required for the position of Associate Professor in the field of Electric Drives and Power Electronics and with a strong background in control theory, as outlined in the regulations concerning appointment and promotion to teaching and research posts
Your PhD, or comparable academic work, must be within the field of Electric Drives or Control in Power Electronics (or a comparable relevant field)
Relevant academic fields include Electric Power Engineering and Control.
The applicant will primarily be evaluated on the basis of scholarly achievements and research potential, teaching experience and teaching potential, communication skills, and leadership potential.
The successful applicant must have a strong academic track record showing internationally competitive research or demonstrate a clear potential to make a future international impact.
Applicable to all:
You must document relevant basic competence in teaching and supervision at a university/higher education-level, as referenced in the Norwegian national Regulations. If this cannot be documented, you will be required to complete an approved course in university pedagogy within two years of commencement. NTNU offers qualifying courses.
New employees who do not speak a Scandinavian language by appointment is required, within three years, to demonstrate skills in Norwegian or another Scandinavian language equivalent to level three of the course for Norwegian for speakers of other languages at the Department of Language and Literature at NTNU.
Demonstrated pedagogical excellence will be given weight in the selection process. Concerning general criteria for the position, we refer to the Norwegian regulations concerning appointment and promotion to teaching and research posts.
Preferred qualifications
Documented acquisition of external funding and experience with research leadership will be
rated positively
Industrial experience and relevant collaboration with industry will be considered beneficial
Involvement in international scientific committees
Pedagogical training applied to the field of engineering
Proficiency in a Scandinavian language will be rated positively
Personal qualities
Understands the strategies and priorities of the business, and uses this insight to achieve goals
Initiates, maintains and follows up on processes and dialogue with others (towards management, colleagues, external partners, the public)
Develops considerable expertise over time
Communicates information with clarity and ease, both orally and in writing
Shares information and expertise to achieve the desired result
Weighs up each action and decision in relation to its effect on the recipient
We offer 
Application Process
You can find more information about working at NTNU and the application process here.
Salary and conditions
As an associate professor (code 1011) you are normally paid from gross NOK 716.801 to NOK 833.368, and as a professor (code 1013) from NOK 837.543 to NOK 1.165.700 per annum before tax, depending on qualifications and seniority. As required by law, 2% of this salary will be deducted and paid into the Norwegian Public Service Pension Fund.
The engagement is to be made in accordance with the regulations in force concerning State Employees and Civil Servants, and the acts relating to Control of the Export of Strategic Goods, Services and Technology. Candidates who by assessment of the application and attachment are seen to conflict with the criteria in the latter law will be prohibited from recruitment to NTNU.  
After the appointment you must assume that there may be changes in the area of work.
It is a prerequisite you can be present at and accessible to the institution and on campus Trondheim on a daily basis.
About the application
Your application and supporting documentation must be in English.
Publications and other scientific work must follow the application. Please note that your application will be considered based solely on information submitted by the application deadline. You must therefore ensure that your application clearly demonstrates how your skills and experience fulfil the criteria specified above.
If, for any reason, you have taken a career break or have had an atypical career and wish to disclose this in your application, the selection committee will take this into account, recognizing that the quantity of your research may be reduced as a result.
Your application must include:
cover letter where the applicant expresses his/her motivation and qualifications for this position (maximum 1 page)
CV including information pertaining to the given qualifications and a full list of publications with bibliographical references, diplomas, and certificates
Academic works published or unpublished that you wish to be considered during the assessment of your application (up to 10 items), with details on where they have been published.
A brief description of the scientific/technological relevance of the candidate's research with respect to the requirements of this advertisement (maximum 1 page)
A research proposal for the first 5 years of employment (maximum 5 pages)
Statement of teaching goals that should also contain information about educational experience and supervision, as well as development of study programs, curricula, teaching experience, and development of teaching methods and the learning environment (maximum 3 pages) (See guidelines for applicants: Documentation of teaching qualifications in applications and appointments to academic positions at NTNU)
Information about dissemination activities.
Contact details of three references.
Proficiency in the English language must be documented.
Other documents which the applicant would find relevant.
You are encouraged to use the Universities Norway's NOR-CAM toolbox as a guide for documentation of your competence.
Joint work will also be considered. If it is difficult to identify your specific input to a joint project, you must include evidence of your contributions.
In the evaluation of which candidate is best qualified, emphasis will be placed on education, experience and personal and interpersonal qualities. Motivation, ambitions, and potential will also count in the assessment of the candidates. Our assessment of the pedagogical skills will be based on documented pedagogical material, forms of presentation in your academic works, teaching experience, PhD, and Masters supervision, and any other relevant pedagogical background. Both quality and scope will be taken into consideration.
NTNU is obliged by the evaluation criteria for research quality in accordance with The San Fransisco Declaration on Research Assessment – DORA and The obligations in the Coalition for Advancing Research Assessment ( CoARA) on responsible assessment of research and recognition of a wider range of academic contributions to science and society. This means that we will pay particular attention to the quality and academic range demonstrated by your scientific work to date. We will also pay attention to research leadership and participation in research projects. Your scientific work from the last five years will be given the most weight.
Your application will be considered by an expert committee. Candidates of interest will be invited to an interview, and to deliver a trial teaching session.
General information
NTNU believes that inclusion and diversity is a strength. We want our faculty and staff to reflect Norway's culturally diverse population and we continuously seek to hire the best minds. This enables NTNU to increase productivity and innovation, improve decision making processes, raise employee satisfaction, compete academically with global top-ranking institutions and carry out our social responsibilities within education and research. NTNU emphasizes accessibility and encourages qualified candidates to apply regardless of gender identity, ability status, periods of unemployment or ethnic and cultural background.
NTNU is working actively to increase the number of women employed in scientific positions and has a number of resources to promote equality. (tas bort hvis ikke aktuelt) 
The city of Trondheim is a modern European city with a rich cultural scene. Trondheim is the innovation capital of Norway with a population of 200,000. The Norwegian welfare state, including healthcare, schools, kindergartens and overall equality, is probably the best of its kind in the world. Professional subsidized day-care for children is easily available. Furthermore, Trondheim offers great opportunities for education (including international schools) and possibilities to enjoy nature, culture and family life and has low crime rates and clean air quality.
As an employee at NTNU, you must continually maintain and improve your professional development and be flexible regarding any organizational changes.
A public list of applicants with name, age, job title and municipality of residence is prepared after the application deadline. If you want to reserve yourself from entry on the public applicant list, this must be justified. Assessment will be made in accordance with current legislation. You will be notified if the reservation is not accepted.
For the sake of transparency, candidates will be given the expert evaluation of their own and other candidates. As an applicant you are considered part of the process and is stipulated to rules of confidentiality.
If you have any questions regarding the position, please contact Professor Dimosthenis Peftitsis, e-mail: dimosthenis.peftitsis@ntnu.no, or the Head of Department, Anngjerd Pleym, e-mail: anngjerd.pleym@ntnu.no.
If you have questions regarding the recruitment process, please contact, e-mail rekrutteringsteam@ie.ntnu.no.
If you think this looks interesting and in line with your qualifications, please submit your application electronically via jobbnorge.no with your CV, diplomas and certificates attached. Applications submitted elsewhere will not be considered. Upon request, you must be able to obtain certified copies of your documentation. 
Application deadline: 11.06.2023.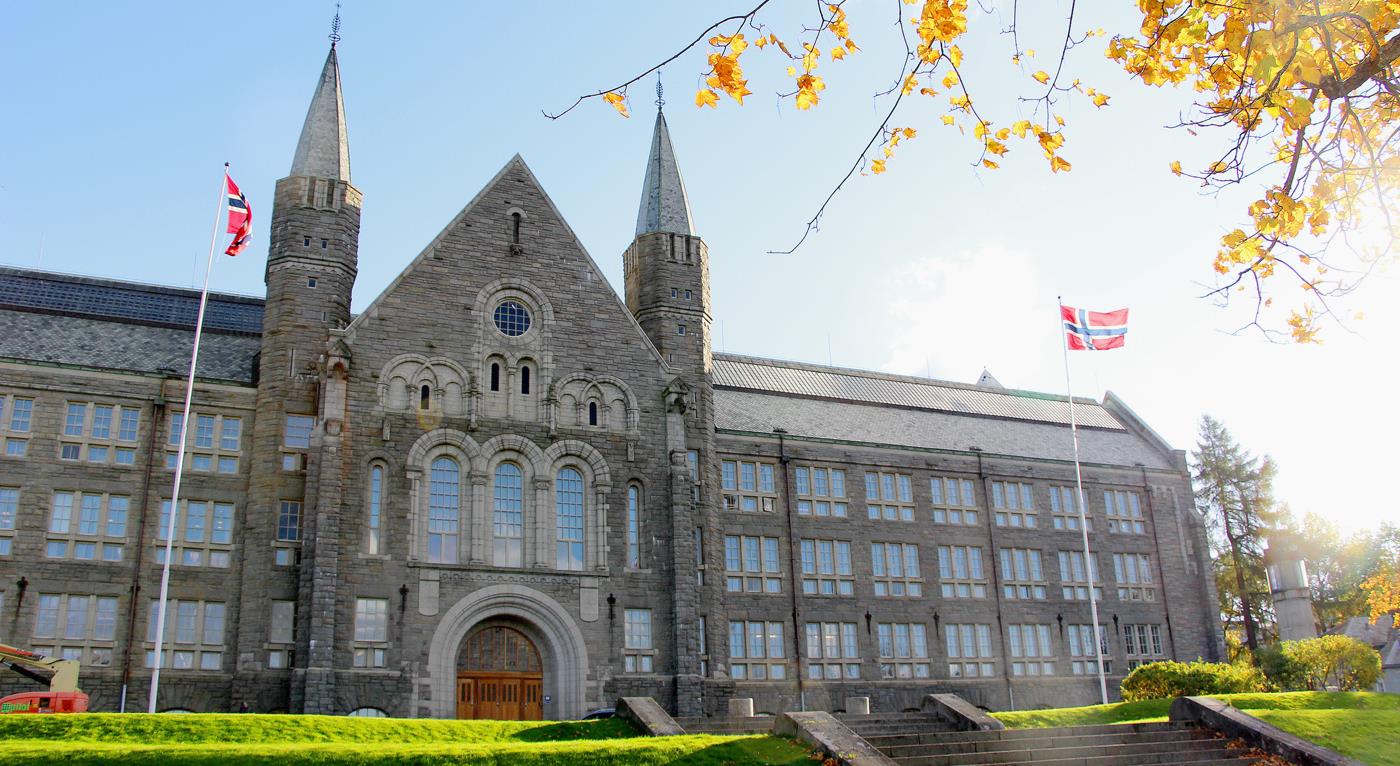 NTNU - knowledge for a better world
The Norwegian University of Science and Technology (NTNU) creates knowledge for a better world and solutions that can change everyday life.
Department of Electric Energy
The Department of Electric Energy is one of the seven departments at the Faculty of Information Technology and Electrical Engineering. Our department is Norway's leading in the field, and our vision is to be at the centre of the digital, green shift. We have excellent collaboration with business and industry as well as other universities and research organizations internationally. This gives us outstanding opportunities for interdisciplinary research with high relevance for the society, addressing industrial needs and global challenges.
Deadline 11th June 2023
Employer NTNU - Norwegian University of Science and Technology
Municipality Trondheim
Scope Fulltime
Duration Permanent
Place of service Gløshaugen