Post Doc in Multiscale Stochastic Optimization Models for Energy Transition Pathways and Markets
Location

Trondheim, Norway

End of advertisement period

04 Jun 2023

Ref

245460

Academic Discipline

Job Type

Contract Type

Hours
About the position
There is a temporary position available at the Department of Industrial Economics and Technology Management (IØT) as Postdoctoral Fellow for a period of 3 years. The position is resident at NTNU's campus in Trondheim, Norway. The position is connected to the Managerial Economics, Finance and Operations Research group at the Department of Industrial Economics and Technology Management and the Faculty of Economics and Management will be your employer.
The department of Industrial Economics and Technology Management is organized in six sections:
Managerial Economics, Finance and Operations Research (BEDØK)
Health, Safety and Environment (HMS)
Operations Management (VIL)
Strategy and Business Development (Stratforr)
Experts in Teamwork (Section for EiT)
Economics and Management (located in Gjøvik)
The position is linked to the Norwegian Centre for Energy Transition (FME NTRANS) and will address long term modeling of energy transition pathways and energy markets as well as solution methods to support these analyses. The aim is to develop and use techno-economic stochastic optimization models for transition pathways. It is of interest to address how market design incentivizes long-term investments in line with what the model suggests as well as understanding the distribution effects of transition strategies and market design. In order to cover all relevant aspects, multiscale models including both investments and operations are needed. Examples of interesting topics for model development are the interfaces between energy storage, hydropower, other renewables and hydrogen. Algorithms and decomposition methods for this type of models are of interest and the candidate will have access to a High Performance Computing facility.
The research topics are (not limited to):
Multiscale stochastic models for energy transition including both investments and operations
Analyses and design of power markets and how they incentivize the energy transition markets
Algorithms and decomposition methods for multiscale stochastic optimization
The post doc will belong to the section of Managerial Economics, Finance and Operations Research and focus on economic modelling and optimization related to energy-climate transitions. The position is part of the NTNU Energy Transition Initiative (https://www.ntnu.edu/energytransition).
Main duties and responsibilities
Focus on the research areas noted
The position also allows for the postdoctoral fellow to carry on its own research activities and explore ideas
Contribute to energy transition analyses and modelling activities in the group
Joint supervision of post-graduate students
The methodologies used are based on competence from optimization, economics and energy systems modelling.
Required selection criteria
Completion of a Norwegian doctoral degree in operations research, or a closely related field, or corresponding foreign doctoral degree recognized as equivalent to a Norwegian doctoral degree is required. Candidates in the final stages of their PhD may also apply.
Excellent knowledge of written and spoken English
Strong interpersonal skills and inter-disciplinary experience
Factors that will contribute positively to the evaluation and that should be documented in the application:
Experience with stochastic optimization and energy systems modelling
Publications of research in recognized international journals within the field
Excellent communication and interpersonal skills with both technical and administrative staff
Project management or project development experience
Documented experience of working with international partners in Europe (or similar international collaboration or stays abroad)
The appointment is to be made in accordance with Regulations on terms of employment for positions such as postdoctoral fellow, Ph.D Candidate, research assistant and specialist candidate.
Personal characteristics
We are looking for a highly motivated, quality oriented, conscientious, creative and independent scientist. S/he should enjoy interdisciplinary research and be a team player. A self-driven, structured and proactive attitude will be central for this position.
In the evaluation of which candidate is best qualified, emphasis will be placed on education, experience and personal suitability, as well as motivation, in terms of the qualification requirements specified in the advertisement.
We offer
exciting and stimulating tasks in a strong international academic environment
an open and inclusive work environment with dedicated colleagues
favourable terms in the Norwegian Public Service Pension Fund
attractive Norwegian social welfare scheme including family benefits, home loans, insurance and pensions in the Norwegian Public Service Pension Fund
Information about Working and living in Norway can be found here.
Salary and conditions
As a Postdoctoral Fellow (code 1352) you are paid gross NOK 594.500,- per annum before tax. From the salary, 2% is deducted as a contribution to the Norwegian Public Service Pension Fund.
Primary residency in Trondheim is a prerequisite.
This position is to be filled for a period of 3 years.
The engagement is to be made in accordance with the regulations in force concerning State Employees and Civil Servants, and the acts relating to Control of the Export of Strategic Goods, Services and Technology. Candidates who by assessment of the application and attachment are seen to conflict with the criteria in the latter law will be prohibited from recruitment to NTNU.
NTNU is committed to following evaluation criteria for research quality according to The San Francisco Declaration on Research Assessment - DORA.
The position is subject to external funding.
About the application
Applications should include:
Motivation letter (clearly stating how the candidate meets the qualification requirements)
A CV with information on education, publication list, previous research experience, together with authorized documentation of certificates and study records.
Authorized documentation of certificates (academic degrees and grades).
Publications and other relevant scientific works that the applicant would like to be considered in the evaluation must accompany the application.
Joint work will be evaluated. If it is difficult to identify the contributions from individuals in a joint piece of work, applicants should enclose a short descriptive summary of what they contributed to the work.
If, for any reason, you have taken a career break or have had an atypical career and wish to disclose this in your application, the selection committee will take this into account, recognizing that the quantity of your research may be reduced as a result.
Incomplete applications will not be considered.
An application including attachments should be sent electronically through www.jobbnorge.no.
General information
NTNU believes that inclusion and diversity is a strength. We want our faculty and staff to reflect Norway's culturally diverse population and we continuously seek to hire the best minds. This enables NTNU to increase productivity and innovation, improve decision making processes, raise employee satisfaction, compete academically with global top-ranking institutions and carry out our social responsibilities within education and research. NTNU emphasizes accessibility and encourages qualified candidates to apply regardless of gender identity, ability status, periods of unemployment or ethnic and cultural background.
NTNU is working actively to increase the number of women employed in scientific positions and has a number of resources to promote equality.
The city of Trondheim is a modern European city with a rich cultural scene. Trondheim is the innovation capital of Norway with a population of 200,000. The Norwegian welfare state, including healthcare, schools, kindergartens and overall equality, is probably the best of its kind in the world. Professional subsidized day-care for children is easily available. Furthermore, Trondheim offers great opportunities for education (including international schools) and possibilities to enjoy nature, culture and family life and has low crime rates and clean air quality.
As an employee at NTNU, you must at all times adhere to the changes that the development in the subject entails and the organizational changes that are adopted.
A public list of applicants with name, age, job title and municipality of residence is prepared after the application deadline. If you want to reserve yourself from entry on the public applicant list, this must be justified. Assessment will be made in accordance with current legislation. You will be notified if the reservation is not accepted.
Questions about the position can be directed to Professor Asgeir Tomasgard, asgeir.tomasgard@ntnu.no /+47 930 58 771.
If you have any questions regarding the employment process, please contact HR-konsulent Hilde Selli Egelie, hilde.s.egelie@ntnu.no.
If you think this looks interesting and in line with your qualifications, please submit your application electronically via jobbnorge.no with your CV, diplomas and certificates attached.
Application deadline: 04.06.2023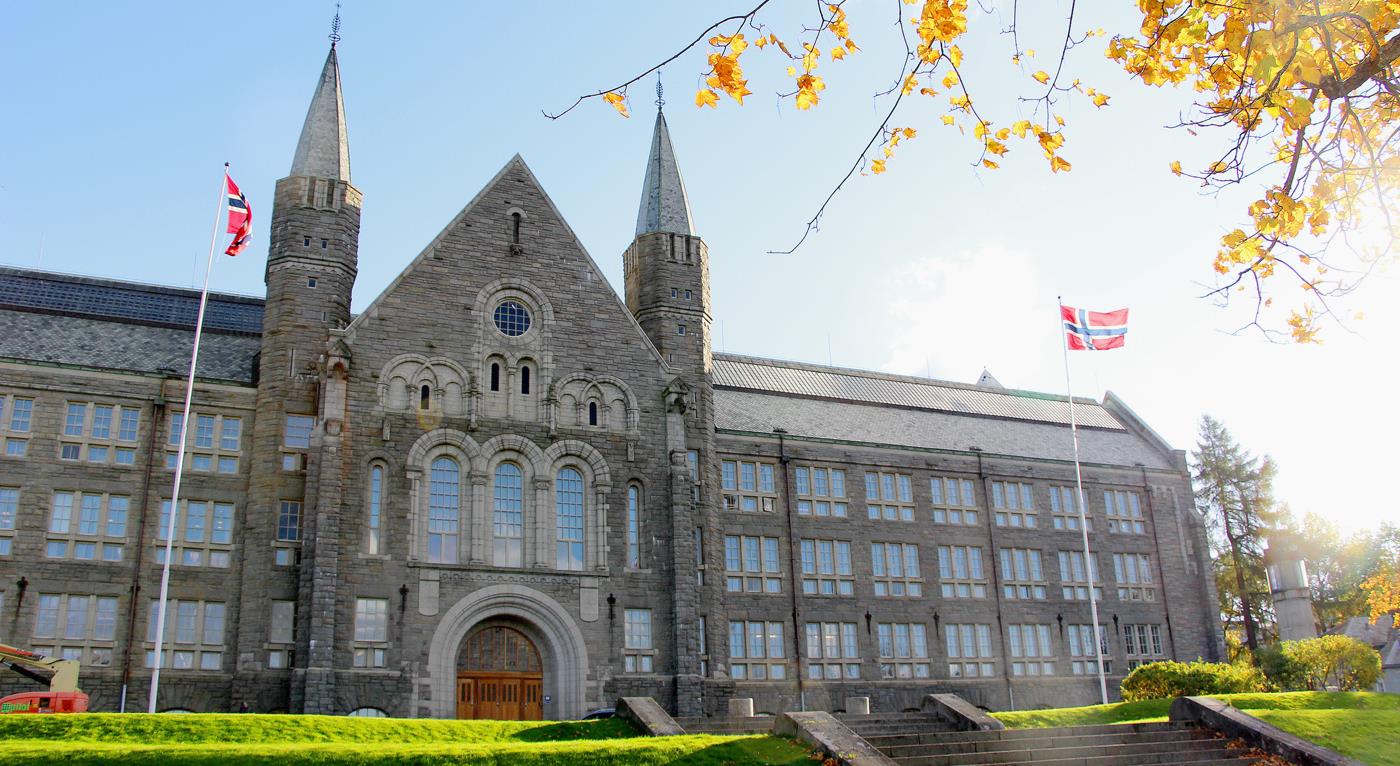 NTNU
NTNU - knowledge for a better world
The Norwegian University of Science and Technology (NTNU) creates knowledge for a better world and solutions that can change everyday life.
Department of Industrial Economics and Technology Management
We conduct research and teaching at an international level in the interface between technology/natural sciences and economics, management, and HSE (health, safety and the environment). Our goal is sustainable creation of value within technology-based areas in industry, business and the public sector in Norway. We have academic groups in Trondheim and Gjøvik. The Department of Industrial Economics and Technology Management is one of four departments in the Faculty of Economics and Management.
Deadline 4th June 2023
Employer NTNU - Norwegian University of Science and Technology
Municipality Trondheim
Scope Fulltime
Duration Temporary
Place of service Trondheim