PhD in Advanced Informatics for Distributed Grid Balancing Through Flexibility Aggregation
Location

Trondheim, Norway

End of advertisement period

31 Jul 2023

Ref

245369

Academic Discipline

Contract Type

Hours
About the job
This PhD position is connected to the FME Norwegian Centre for Energy Transition Strategies (NTRANS), which is a multidisciplinary national research centre studying transitions in the energy sector and related sectors. The FME NTRANS is a collaboration between 8 Norwegian research institutions and over 30 user partners from the industry and the public sector. Key research areas are the future energy system, active consumers and distributed solutions, deep decarbonisation and sector couplings, and accelerating the energy transition. The position is linked to Research Area 3 "Future Energy Systems" within FME NTRANS.
The rapid proliferation of intermittent renewable energy sources in grid increases the need for more flexible loads to act as reserves for grid balancing. Recently, the idea of aggregating flexible loads from residential sector as an inexpensive reserve source has gained prominence. The flexibility offered by these loads needs to be activated automatically using modern ICT systems without affecting end-user's comfort. To activate and manage these loads in real time, their flexibility needs to be estimated first and then optimally scheduled. This requires monitoring current appliance status, its energy demand and forecasting future consumption. Installing smart plugs or temperature sensors to monitor power consumption characteristics of each flexibility source is expensive. Hence, there is a need to develop alternative cost-effective techniques for estimating flexibility of heat pumps using informatics-based approaches.
The success of future power systems largely depends on the ability of the grid to identify, activate, harness, and exploit the distributed flexibility potential offered by small-, medium- and large- scale producers/ consumers/prosumers and aggregators. Recently, there has been huge interest in providing flexibility services from distributed resources such as heat pumps to transmission grid operators through aggregated and automated demand response, especially for frequency reserves in the Nordic balancing markets.
In this context, the main task of the PhD candidate in the doctoral work will be two-fold. First, to develop machine learning based grey box models for capturing relationship between power and temperature in heat pumps to accurately estimate and maximally extract flexibility. Second to develop operational scheduling strategies for aggregated demand response of distributed heat pumps to cater to stringent technical requirements of balancing markets.
The main supervisor for the PhD position is Associate Professor Jayaprakash Rajasekharan.
Your immediate leader is head of the department
Duties of the position
The objective of the PhD education is to qualify for scientific research of high international standard. The PhD education has a nominal duration of three years of full-time study and includes required coursework or similar academic training comprising a minimum of 30 credits. The most important component of the PhD education is an independent scientific research project carried out under academic supervision, which results in the PhD thesis. The PhD degree is conferred based on these two elements and the doctoral examination, which consists of a trial lecture and a public defense of the scientific thesis.
combining knowledge from optimization, operations research, big data and informatics to develop dynamic resource allocation methods for Nordic balancing markets through aggregated demand response from distributed resources
reviewing existing state-of-the-art literature and collecting data
conducting high quality research and report progress on a regular basis and in agreement with the supervisors.
Required selection criteria
Applicants must hold an M.Sc. degree (or equivalent) within either Electrical Power Engineering or computer science with a specialization in one or more topics such as informatics, flexibility markets, machine learning, artificial intelligence, operations research and optimization.
Your education must correspond to a five-year Norwegian degree program, where 120 credits are obtained at master's level
Applicants must have a strong record from their previous studies and must have a weighted average grade for the last two years of their master's or equivalent education (equivalent to 120 ECTS credits) of B or higher in terms of NTNU's grading scale within a scale of A-E for passing grades (A best). Applicants with no letter grades from previous studies must have an equally good academic basis. If the applicant has a weaker grade background, s/he may be assessed if the candidate can document that s/he is particularly suitable for a PhD education.
Master's students who expect to complete their studies by summer 2023 are also encouraged to apply, but the master's degree must be obtained and documented before taking up the position.
You must meet the requirements for admission to the faculty's doctoral program.
You must have a professionally relevant background in energy systems, flexibility markets, informatics, machine learning, artificial intelligence, operations research or optimization.
Excellent programming skills in Python.
Applicants must have good English language skills, written and spoken. Applicants from non-English speaking countries outside the EU/EEA/Switzerland must provide preliminary documentation of English language proficiency in terms of an approved test. The following tests can be used: TOEFL, IELTS and Cambridge Certificate in Advanced English (CAE) or Cambridge Certificate of Proficiency in English (CPE). Minimum scores are:

TOEFL: 600 (paper-based test), 92 (Internet-based test)
IELTS: 6.5, with no section lower than 5.5 (only Academic IELTS test accepted)
CAE/CPE: grade B or A.
Further assessment of both written and oral English language skills and the ability to communicate fluently will be conducted in the continued selection process and during any interviews for the shortlisted applicants.
The appointment is to be made in accordance with Regulations on terms of employment for positions such as postdoctoral fellow, Phd candidate, research assistant and specialist candidate and Regulations concerning the degrees of Philosophiae Doctor (PhD) and Philosodophiae Doctor (PhD) in artistic research national guidelines for appointment as PhD, post doctor and research assistant
Preferred selection criteria
Having relevant practical work experience in the energy sector or transmission power systems and scientific publications is deemed advantageous
Proficiency in Norwegian language skills, or another Scandinavian language, will be rated positively
Personal characteristics
Communicates information with clarity and ease, both orally and in writing
Sets challenging goals and works hard to archive them
Self-driven with a strong ability to work both independently, and in cooperation with others when required
Shares information and expertise to achieve the desired result
Structured, targeted and solution-oriented
A good working environment is important to us at the Department of Electric Energy. Our working environment is characterized by an informal and friendly tone and good cooperation between employees. We therefore want you to be a person who
works from campus and participates in joint activities such as lunch, and takes the initiative in academic and social activities in the scholarship group
participates in professional discussions with colleagues
has a friendly and positive attitude
Emphasis will be placed on personal and interpersonal qualities.
We offer
Salary and conditions
As a PhD candidate (code 1017) you are normally paid from gross NOK 532 200 per annum before tax, depending on qualifications and seniority. From the salary, 2 % is deducted as a contribution to the Norwegian Public Service Pension Fund.
The employment contract is for three years, with the possibility of a fourth year. The desired start date for taking up the position is August 2023.
The option of 4-year employment would imply 1 year of duties as teaching assistant for the department and may be offered to a candidate with clear motivation and ability for such work, if the department sees the need. This will be clarified during and after any interview.
Appointment to a PhD position requires that you are admitted to the PhD programme in PhD programme in Electric Energy within three months of employment, and that you participate in an organized PhD programme during the employment period.
The engagement is to be made in accordance with the regulations in force concerning State Employees and Civil Servants, and the acts relating to Control of the Export of Strategic Goods, Services and Technology. Candidates who by assessment of the application and attachment are seen to conflict with the criteria in the latter law will be prohibited from recruitment to NTNU. After the appointment you must assume that there may be changes in the area of work.
The position is subject to external funding.
It is a prerequisite you can be present at and accessible to the institution at Campus Trondheim on a daily basis.
About the application
The application and supporting documentation to be used as the basis for the assessment must be in English.
Publications and other scientific work must follow the application. Please note that your application will be considered based solely on information submitted by the application deadline. You must therefore ensure that your application clearly demonstrates how your skills and experience fulfil the criteria specified above. Incomplete applications will not be taken into consideration.
The application must include:
A cover letter where the applicant describes the personal motivation, summarizing scientific work, and how the applicant sees her/his background as suitable
CV and certificates (summarizing education, positions, pedagogical experience, administrative experience and other qualifying activity).
Copies of educational certificates, academic transcripts of records (bachelor's and master's degrees). Applicants from universities outside Norway are kindly requested to send a diploma supplement or a similar document, which describes in detail the study programme and grading system.
A draft research proposal (1 or 2 pages) for the PhD study, where the candidate presents her/his own ideas for the PhD-work and how they can be applied, based on the project description given in this advertisement. This proposal will be neither final nor binding for the project.
A copy of the master's thesis. If you recently have submitted your master's thesis, you can attach a draft of the thesis. Documentation of a completed master's degree must be presented before taking up the position.
English language proficiency documentation.
Names and contact information of three references
If you have publications or other relevant research work, please submit them
If all, or parts, of your education has been taken abroad, we also ask you to attach documentation of the scope and quality of your entire education, both bachelor's and master's education, in addition to other higher education. Description of the documentation required can be found here. If you already have a statement from NOKUT, please attach this as well.
We will take joint work into account. If it is difficult to identify your efforts in the joint work, you must enclose a short description of your participation.
In the evaluation of which candidate is best qualified, emphasis will be placed on education, experience and personal and interpersonal qualities. Motivation, ambitions, and potential will also count in the assessment of the candidates.
NTNU is committed to following evaluation criteria for research quality according to The San Francisco Declaration on Research Assessment - DORA.
General information
NTNU believes that inclusion and diversity is our strength. We want to recruit people with different competencies, educational backgrounds, life experiences and perspectives to contribute to solving our social responsibilities within education and research. We will facilitate for our employees' needs.
NTNU is working actively to increase the number of women employed in scientific positions and has a number of resources to promote equality.
The city of Trondheim is a modern European city with a rich cultural scene. Trondheim is the innovation capital of Norway with a population of 200,000. The Norwegian welfare state, including healthcare, schools, kindergartens and overall equality, is probably the best of its kind in the world. Professional subsidized day-care for children is easily available. Furthermore, Trondheim offers great opportunities for education (including international schools) and possibilities to enjoy nature, culture and family life and has low crime rates and clean air quality.
As an employee at NTNU, you must at all times adhere to the changes that the development in the subject entails and the organizational changes that are adopted.
A public list of applicants with name, age, job title and municipality of residence is prepared after the application deadline. If you want to reserve yourself from entry on the public applicant list, this must be justified. Assessment will be made in accordance with current legislation. You will be notified if the reservation is not accepted.
If you have any questions about the position, please contact Associate Professor Jayaprakash Rajasekharan, email Jayaprakash.rajasekharan@ntnu.no. If you have any questions about the recruitment process, please contact HR consultant Sven Robert Storø, email sven.r.storo@ntnu.no.
If you think this looks interesting and in line with your qualifications, please submit your application electronically via jobbnorge.no with your CV, diplomas and certificates attached. Applications submitted elsewhere will not be considered. Upon request, you must be able to obtain certified copies of your documentation.
Application deadline: 31.07.23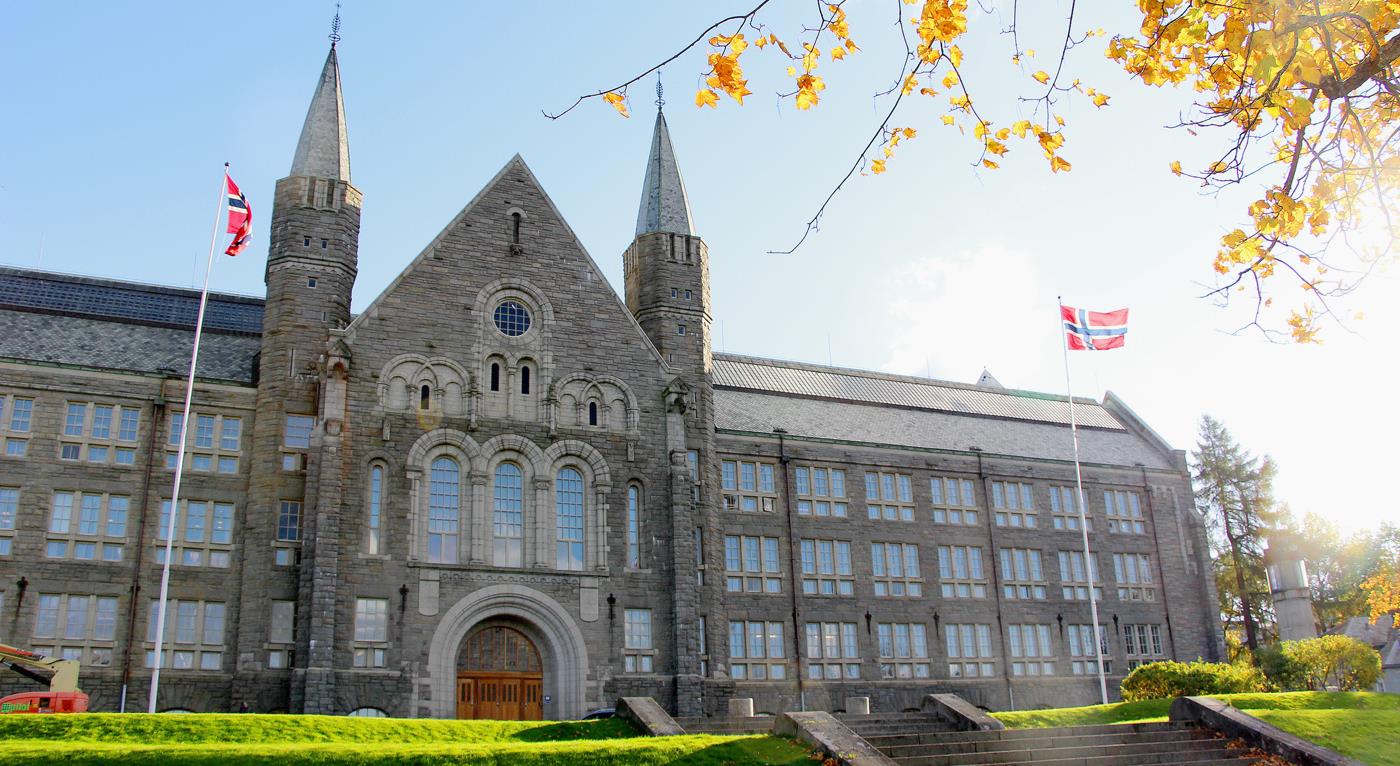 NTNU - knowledge for a better world
The Norwegian University of Science and Technology (NTNU) creates knowledge for a better world and solutions that can change everyday life.
Department of Electric Energy
The Department of Electric Energy is one of the seven departments at the Faculty of Information Technology and Electrical Engineering. Our department is Norway's leading in the field, and our vision is to be at the centre of the digital, green shift. We have excellent collaboration with business and industry as well as other universities and research organizations internationally. This gives us outstanding opportunities for interdisciplinary research with high relevance for the society, addressing industrial needs and global challenges.
Deadline 31st July 2023
Employer NTNU - Norwegian University of Science and Technology
Municipality Trondheim
Scope Fulltime
Duration Temporary
Place of service Gløshaugen, campus Trondheim
Similar jobs
Trondheim, Norway
NORWEGIAN UNIVERSITY OF SCIENCE & TECHNOLOGY - NTNU

New

Trondheim, Norway
NORWEGIAN UNIVERSITY OF SCIENCE & TECHNOLOGY - NTNU

Trondheim, Norway
NORWEGIAN UNIVERSITY OF SCIENCE & TECHNOLOGY - NTNU
More searches like this