PhD Candidate in Solar Energy Modelling and Forecasting
Location

Trondheim, Norway

End of advertisement period

31 Mar 2023

Ref

239688

Academic Discipline

Contract Type

Hours
About the job
For a position as a PhD Candidate, the goal is a completed doctoral education up to an obtained doctoral degree.
At the Department of Civil and Environmental Engineering, there is a PhD position available in Solar Energy Modelling and Forecasting.
The candidate will be a member of a well-established and dynamic research team with mix between young and more experienced scientists working on solar energy in Nordic built environments. The research team is designed in collaboration with National and International partners and other faculties at the Norwegian University of Science and Technology (NTNU). NTNU represents academic eminence in engineering, technology, and the natural sciences in Norway as well as in other academic disciplines ranging from the social sciences, the arts, medicine, teacher education, architecture to fine art. Cross-disciplinary cooperation results in innovative breakthroughs and creative solutions with far-reaching social and economic impact.
The research team, framed in the research group of Building Technology, has a wide portfolio of national, European, and international projects addresses the challenges of urban strategies and design principles to maximizing the optimal use of solar energy technologies in the built environments.
About the project
The PhD position is defined under the NFR FRIPRO-FRINATEK Ground-breaking Research project called HELIOS "Enhancing optimal exploitation of solar energy in Nordic cities through digitalization of built environment". HELIOS aims to break the paradigm of solar energy use in the Nordic climate, by overcoming the common false beliefs that have discouraged the adoption of solar systems for a long time in Scandinavia. HELIOS has the ambition to turn the Nordic conditions into unique opportunities to accelerate the penetration of solar energy in the Nordic built environment by increasing the social awareness around impacts and benefits of solar energy and realizing its full potential through the deployment and the optimal integration of solar systems, using Trondheim as a pilot city.
In this framework, the role of digitalization of solar energy, intended as the implementation of advanced designing and modelling techniques, computer graphics and geographical information system (GIS), has been shown to be a promising approach. This PhD position aims to enable significant innovation in the digitalization and visualization of solar energy data on urban surfaces (ground, roofs and facades) by extending the traditional solar mapping, such as "solar cadastre".
HELIOS develops an advanced co-simulation approach by combining numerical equations, algorithms, and simulation tools with observational data, in-field experimental campaigns, and monitoring of solar irradiance. The solar cadastre, grounded on this approach, contributes to change the role of solar energy in the Nordics by demonstrating the unexploited solar energy potential and expanding scientific knowledge dealing with complex urban phenomena (e.g. solar inter-building reflections, shadow cast) in various spatial domains (building, neighbourhood, and city) and predicting solar energy potential at multiple temporal terms (short, mid and long).
This PhD position is a part of NTNUs initiative to establish a Center for Green Shift in the Built Environment hosted by the Department of Civil and Environmental Engineering. The Center's vision is to create value in the society through digitalisation. This center will utilize and develop expertise, methods, tools and strategies for a sustainable built environment. The research and innovation activities of the center will be directed at a green shift and a digital future.
To enhance the research activities and assure a link with the international scientific community, various national and international engagement activities and networks are planned in connection with the PhD project, among them the following: IEA SHC Task 63 Solar neighbourhood planning - https://task63.iea-shc.org/ and NTNU Energy Team Solar.
The supervisor for this PhD position is Associate Professor.
Duties of the position
In the context of the research team project portfolio, the candidate will:
Develop coding for solar energy modelling in built environments and solar energy forecast
Prepare a PhD dissertation on in Solar Energy Modelling and Forecasting
Experience with research and practice-based work in solar energy visualization, solar building design or solar planning with a focus on energy and environmental issues
Publish and present results both at international conferences and in scientific journals
Contribute to national and international research projects in collaboration with national and international institutes and key players in the solar energy industry
Interface and collaborate on a technical level with research partners and will deploy the models in the solar energy to support the transition towards energy positive districts
Contribute to building a collaborative and interactive local and international research team
Required selection criteria
The PhD-position's main objective upon completion is to qualify for work in research positions.
The candidate should have prior knowledge, research and/or professional experiences in Engineering and Technology, Computer Science, Architecture and/or similar
The candidate education must correspond to a five-year Norwegian degree program, where 120 credits are obtained at master's level
The candidate must have a strong academic background from previous studies and an average grade from the master's degree program, or equivalent education, which is equal to B or better compared with NTNU's grading scale. If the candidate does not have letter grades from previous studies, the candidate must have an equally good academic foundation. If the candidate has a weaker grade background, the candidate may be assessed if the candidate can document that are particularly suitable for a PhD education
The candidate must meet the requirements for admission to the Engineering faculty's doctoral program (https://www.ntnu.edu/iv/doctoral-programme)
Proficient use of programming language and coding in general, and prior knowledge of CUDA, Python and/or MATLAB + Simulink, pvlib-python to develop solar radiation model
Ability to work with weather forecasting techniques to elaborate climate prediction models to predict solar power at different time horizons in climate change scenarios
Excellent written and oral communications skills in English are necessary
The engagement is to be made in accordance with the regulations in force concerning State Employees and Civil Servants, and the acts relating to Control of the Export of Strategic Goods, Services and Technology. Candidates who by assessment of the application and attachment are seen to conflict with the criteria in the latter law will be prohibited from recruitment to NTNU (e.g., candidates from Russia, Iran, North Korea, China).
Please note that the candidate holding the announced position is expected to work with critical national objects and infrastructure in Norway. Candidates with the potential of not fulfilling requirement for security clearance, access clearance and authorization as described in the Act Relating to National Security, cannot be considered for the position.
The appointment is to be made in accordance with Regulations concerning the degrees of Philosophiae Doctor (PhD) and Philosodophiae Doctor (PhD) in artistic research national guidelines for appointment as PhD, post doctor and research assistant
Preferred selection criteria
Experiences in in-field experimental campaign in real pilot buildings and design, elaboration, and creation of data acquisition system for solar energy irradiation
Validate and calibrate the numerical model through in-field monitored data. Test and implement the model in representative pilot buildings and neighbourhoods
Dealing with 3D modelling and computer graphics techniques to model solar irradiation on urban surfaces is an advantage
Prior knowledge or professional experience and ability in dialogue with municipalities will be considered an advantage
Experiences in publications in international scientific journals and conferences will be considered an advantage
Norwegian language skills are an advantage
Personal characteristics
Honesty and high ethical standards
Highly motivated for research work
Team Worker
Ability to work independently
Creative
Focus and goal oriented
Good communication skills
Critical thinking
Emphasis will be placed on personal and interpersonal qualities.
We offer
Salary and conditions
As a PhD candidate (code 1017) you are normally paid from gross NOK 501 200 per annum before tax, depending on qualifications and seniority. From the salary, 2% is deducted as a contribution to the Norwegian Public Service Pension Fund.
The period of employment is 3 years.
Appointment to a PhD position requires that you are admitted to the PhD programme in Civil Engineering (https://www.ntnu.edu/ibm/phd) within three months of employment, and that you participate in an organized PhD programme during the employment period.
The engagement is to be made in accordance with the regulations in force concerning State Employees and Civil Servants, and the acts relating to Control of the Export of Strategic Goods, Services and Technology. Candidates who by assessment of the application and attachment are seen to conflict with the criteria in the latter law will be prohibited from recruitment to NTNU. After the appointment you must assume that there may be changes in the area of work.
It is a prerequisite you can be present at and accessible to the institution daily.
About the application
The application and supporting documentation to be used as the basis for the assessment must be in English.
Publications and other scientific work must follow the application. Please note that your application will be considered based solely on information submitted by the application deadline. You must therefore ensure that your application clearly demonstrates how your skills and experience fulfil the criteria specified above.
The application must include:
A cover letter where the applicant describes personal motivation and relevance with respect to the topic and the requirements of this announcement
CV and certificates
A draft research plan or project proposal (max 2 pages) for this PhD study, where the candidate presents her/his own ideas for the PhD work and how it can be applied, based on the project description given in this announcement. This proposal will be neither final nor binding for the project
Transcripts and diplomas for bachelor's and master's degrees. If you have not completed the master's degree, you must submit a confirmation that the master's thesis has been submitted. Applicants from universities outside Norway are kindly requested to send a diploma supplement (https://ec.europa.eu/education/diploma-supplement_en) or a similar document, which describes in detail the study programme and grading system
A copy of the master's thesis. If you recently have submitted your master's thesis, you can attach a draft of the thesis. Documentation of a completed master's degree must be presented before taking up the position
Name and contact information of three referees
If you have publications or other relevant research work
The required documentation of English language proficiency
If you have publications or other relevant research work
If all, or parts, of your education has been taken abroad, we also ask you to attach documentation of the scope and quality of your entire education, both bachelor's and master's education, in addition to other higher education. Description of the documentation required can be found here. If you already have a statement from NOKUT, please attach this as well.
We will take joint work into account. If it is difficult to identify your efforts in the joint work, you must enclose a short description of your participation.
In the evaluation of which candidate is best qualified, emphasis will be placed on education, experience and personal and interpersonal qualities. Motivation, ambitions, and potential will also count in the assessment of the candidates.
NTNU is committed to following evaluation criteria for research quality according to The San Francisco Declaration on Research Assessment - DORA.
General information
NTNU believes that inclusion and diversity is our strength. We want to recruit people with different competencies, educational backgrounds, life experiences and perspectives to contribute to solving our social responsibilities within education and research. We will facilitate for our employees' needs.
The city of Trondheim is a modern European city with a rich cultural scene. Trondheim is the innovation capital of Norway with a population of 200,000. The Norwegian welfare state, including healthcare, schools, kindergartens and overall equality, is probably the best of its kind in the world. Professional subsidized day-care for children is easily available. Furthermore, Trondheim offers great opportunities for education (including international schools) and possibilities to enjoy nature, culture and family life and has low crime rates and clean air quality.
As an employee at NTNU, you must at all times adhere to the changes that the development in the subject entails and the organizational changes that are adopted.
A public list of applicants with name, age, job title and municipality of residence is prepared after the application deadline. If you want to reserve yourself from entry on the public applicant list, this must be justified. Assessment will be made in accordance with current legislation. You will be notified if the reservation is not accepted.
If you have any questions about the position, please contact Associate Professor Gabriele Lobaccaro, telephone +47 918 13 568, email gabriele.lobaccaro@ntnu.no. If you have any questions about the recruitment process, please contact HR Consultant Alexander Skomakerstuen, e-mail: alexander.skomakerstuen@ntnu.no.
If you think this looks interesting and in line with your qualifications, please submit your application electronically via jobbnorge.no with your CV, diplomas and certificates attached. Applications submitted elsewhere will not be considered. Upon request, you must be able to obtain certified copies of your documentation.
Application deadline: 31.03.2023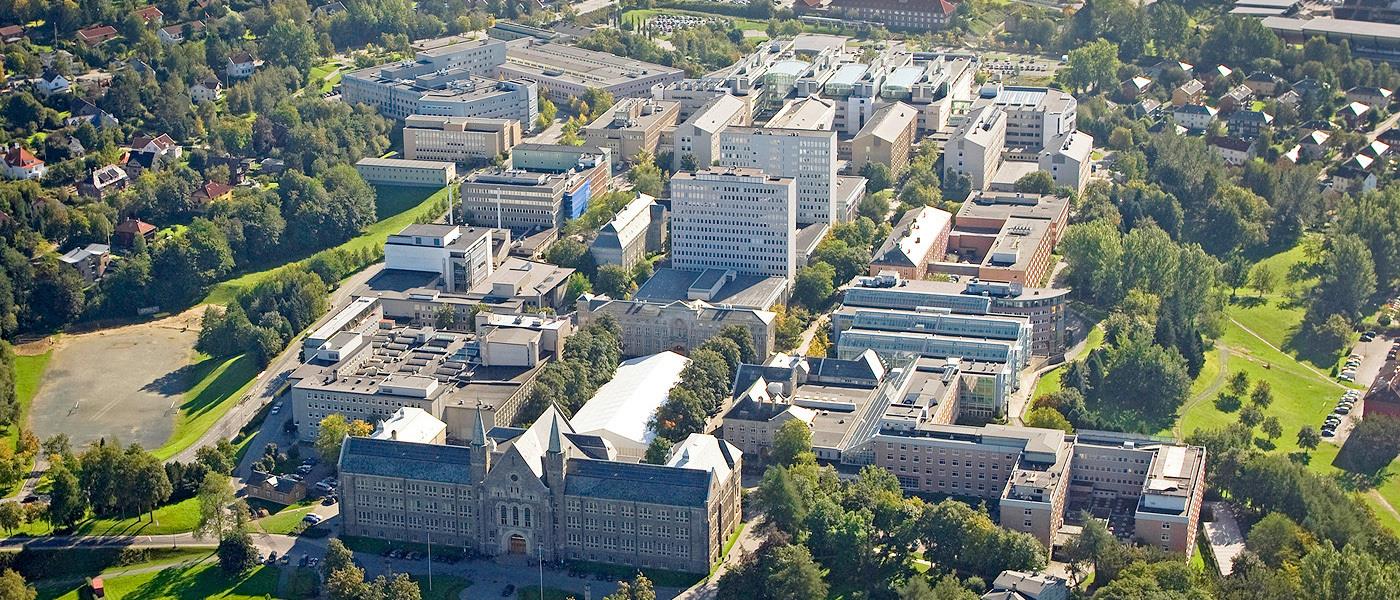 NTNU - knowledge for a better world
The Norwegian University of Science and Technology (NTNU) creates knowledge for a better world and solutions that can change everyday life.
Department of Civil and Environmental Engineering
We conduct research and teaching in civil and transportation engineering, technical planning, structural engineering, water and wastewater engineering and hydraulic engineering. Graduates from our programmes become employees in both the public and private sectors with a sustainability mindset combined with competitive knowledge and skills. The Department of Civil and Environmental Engineering is one of eight departments in the Faculty of Engineering.
Deadline 31st March 2023
Employer NTNU - Norwegian University of Science and Technology
Municipality Trondheim
Scope Fulltime
Duration Temporary
Place of service Department of Civil and Environmental Engineering
Similar jobs
Trondheim, Norway
NORWEGIAN UNIVERSITY OF SCIENCE & TECHNOLOGY - NTNU

New

Trondheim, Norway
NORWEGIAN UNIVERSITY OF SCIENCE & TECHNOLOGY - NTNU

Trondheim, Norway
NORWEGIAN UNIVERSITY OF SCIENCE & TECHNOLOGY - NTNU
More searches like this