Postdoctoral Fellow in Study of Emerging Integrated Energy Infrastructure in Coastal Areas
Location

Trondheim, Norway

End of advertisement period

04 Apr 2023

Ref

241629

Academic Discipline

Job Type

Contract Type

Hours
About the job
Applicants are invited for a two-year Postdoc position at the Department of Electric Energy (IEL), Norwegian University of Science and Technology (NTNU), Trondheim, Norway. The candidate will be a part of the Power System Operation and Analysis (PSOA) research group.
The Zero Coast project, which is a part of the Norwegian Government's Green Platform Initiative, aims to accelerate the transition toward a climate neutral fisheries and aquaculture industry by developing technologies and competence enabling the massive introduction of zero-emission fishing and utility vessels along the Norwegian coastline. The Zero Coast consortium is spearheading this transition by demonstrating the feasibility, reliability, and safe operation of hydrogen-electric vessels and infrastructure fitting all segments of the coastal fleet.
The Postdoc candidate will work closely with the project's core research team and key local actors at Lofoten islands in the Northern Norway as local authorities, distribution system operator, supplier of hydrogen and boat manufacturers. More details about the project are available at here.
The position reports to the Head of the Department. The main workplace will be Trondheim.
Duties of the position
The Postdoc position will be associated with "Onshore energy infrastructure" activity, which develops and validates optimal configurations of integrated onshore infrastructure for hydrogen and electricity supply. The tasks will focus on integration of the emerging infrastructure required for decarbonisation of the coastal fishing and aquaculture (e.g., battery charging in harbours, "cold ironing", hydrogen electrolysers and storage etc.) on the full-scale regional level into the national power system. The study will explore the potential synergies and benefits, uncover the potential challenges, and consider alternative ways to resolve these. The study will provide recommendations for integration of the decarbonised coastal multi-energy infrastructure into the power system without compromising its resilience and reliability.
Planned tasks and responsibilities:
The postdoc will be working on work package 3 of this project, where a more precise description of the tasks and deliverables can be found here. In particular, the researcher will be focusing or partially focusing on the following tasks:
Identify an appropriate infrastructure required for decarbonisation of the coastal fishing and aquaculture (including battery charging in harbours, "cold ironing", hydrogen electrolysers and storage etc.) including the full-scale regional level and the national power system.
Develop simulation model to explore the potential synergies and benefits, uncover the potential challenges, and consider alternative ways to resolve mentioned challenges.
Perform simulations on the full-scale regional level, include the national power system behaviours, test and validate numerical model(s) and explore research options for optimal system operation.
Required selection criteria
The successful candidate is expected to work independently, have a solid mathematical background, and have a Ph.D. within electrical engineering (or engineering physics) with specialization in power system, or another relevant discipline, with a Ph.D. thesis relevant for the project. Good command of the English language (spoken and written) is a prerequisite. An eligible candidate should have submitted the Ph.D. thesis for assessment by the application deadline. In summary:
You must have completed a Norwegian doctoral degree or corresponding foreign doctoral degree recognized as equivalent to a Norwegian Ph.D.
You must have a professionally relevant background in Electrical Engineering or another relevant discipline.
Substantial research experience documented with peer-reviewed scientific papers
Excellent with verbal and written communication in English.
The appointment is to be made in accordance with Regulations on terms of employment for positions such as postdoctoral fellow, Phd candidate, research assistant and specialist candidate and Regulations concerning the degrees of Philosophiae Doctor (PhD) and Philosodophiae Doctor (PhD) in artistic research national guidelines for appointment as PhD, post doctor and research assistant
Preferred selection criteria
The preferred candidate might demonstrate competence in some of the following:
Skilled in electrical network analysis.
Proficiency or good knowledge of power system modelling and simulation software(s).
Understanding of electricity market design, in particular markets for system services and flexibility.
Experience in power system dynamics and/or flexibility studies would be advantageous.
Personal characteristics
The successful candidates should be
creative and innovative
independent and self-motivated
able to work in a team
We offer
Salary and conditions
As a Postdoctoral Fellow (code 1352) you are paid NOK 563 500 per annum before tax. From the salary, 2% is deducted as a contribution to the Norwegian Public Service Pension Fund.
The period of employment is 2 years.
The engagement is to be made in accordance with the regulations in force concerning State Employees and Civil Servants, and the acts relating to Control of the Export of Strategic Goods, Services and Technology. Candidates who by assessment of the application and attachment are seen to conflict with the criteria in the latter law will be prohibited from recruitment to NTNU. After the appointment you must assume that there may be changes in the area of work.
It is a prerequisite you can be present at and accessible to the institution daily.
About the application
Publications and other scientific work must follow the application. Please note that applications are only evaluated based on the information available on the application deadline. You should ensure that your application shows clearly how your skills and experience meet the criteria which are set out above. 
The application must include:
A cover letter where the applicant describes the personal motivation, summarizing scientific work, and how the applicant sees her/his background suitable.
A research proposal (3-5 pages) for the postdoctoral career, where the candidate presents her/his ideas for the postdoctoral work and how it can be applied, based on the project description given in this advertisement. This proposal will be neither final nor binding for the project.
CV (summarising education, positions, pedagogical experience, administrative experience and other qualifying activity).
Copies of educational certificates academic transcript of records (Bachelor-, Masters- and Doctoral degrees), and letters of recommendation. Applicants from universities outside Norway are kindly requested to send a diploma supplement (https://ec.europa.eu/education/diploma-supplement_en ) or a similar document, which describes in detail the study program and grading system.
A publication list, including citation rates according to Google Scholar or Web of Science. Highlight up to five of the most significant and relevant publications. The most relevant publications (maximum five) must be attached. Joint works will be considered. If it is difficult to identify your contribution to joint works, you must attach a brief description of your participation.
The required documentation of English language proficiency.
Names and contact information of three references (name, relation to candidate, e-mail and telephone number).
Incomplete applications will not be taken into consideration.
In the evaluation of which candidate is best qualified, emphasis will be placed on education, experience and personal and interpersonal qualities. Motivation, ambitions, and potential will also count in the assessment of the candidates.
NTNU is committed to following evaluation criteria for research quality according to The San Francisco Declaration on Research Assessment - DORA.
General information
NTNU believes that inclusion and diversity is our strength. We want to recruit people with different competencies, educational backgrounds, life experiences and perspectives to contribute to solving our social responsibilities within education and research. We will facilitate for our employees' needs.
NTNU is working actively to increase the number of women employed in scientific positions and has a number of resources to promote equality.
The city of Trondheim is a modern European city with a rich cultural scene. Trondheim is the innovation capital of Norway with a population of 200,000. The Norwegian welfare state, including healthcare, schools, kindergartens and overall equality, is probably the best of its kind in the world. Professional subsidized day-care for children is easily available. Furthermore, Trondheim offers great opportunities for education (including international schools) and possibilities to enjoy nature, culture and family life and has low crime rates and clean air quality.
As an employee at NTNU, you must at all times adhere to the changes that the development in the subject entails and the organizational changes that are adopted.
A public list of applicants with name, age, job title and municipality of residence is prepared after the application deadline. If you want to reserve yourself from entry on the public applicant list, this must be justified. Assessment will be made in accordance with current legislation. You will be notified if the reservation is not accepted.
If you have any questions about the position, please contact professor Irina Oleinikova, telephone +4773413084, email irina.oleinikova@ntnu.no. If you have any questions about the recruitment process, please contact HR-consultant Sven Robert Storø, e-mail: sven.r.storo@ntnu.no
If you think this looks interesting and in line with your qualifications, please submit your application electronically via jobbnorge.no with your CV, diplomas and certificates attached. Applications submitted elsewhere will not be considered. Upon request, you must be able to obtain certified copies of your documentation.
Application deadline: 04.04.2023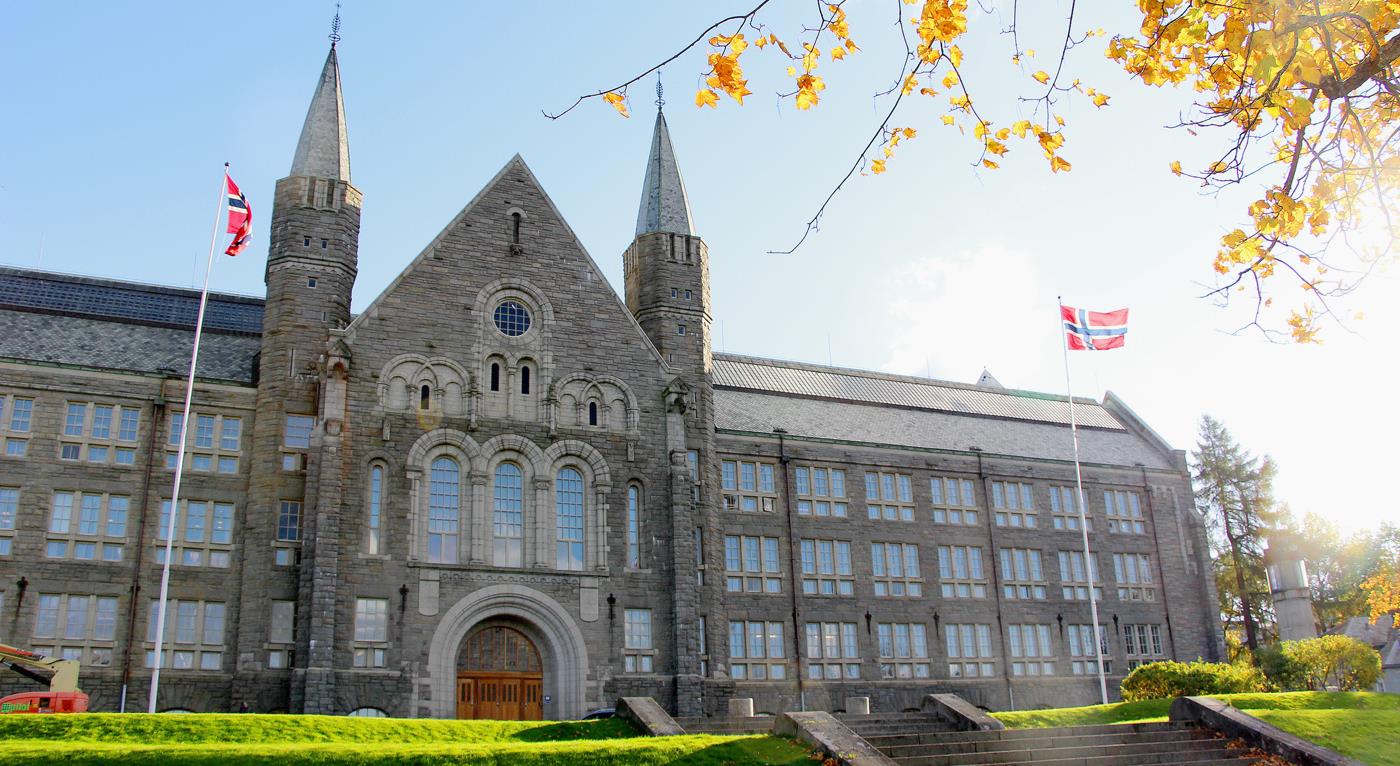 NTNU - knowledge for a better world
The Norwegian University of Science and Technology (NTNU) creates knowledge for a better world and solutions that can change everyday life.
Department of Electric Energy
The Department of Electric Energy is one of the seven departments at the Faculty of Information Technology and Electrical Engineering. Our department is Norway's leading in the field, and our vision is to be at the centre of the digital, green shift. We have excellent collaboration with business and industry as well as other universities and research organizations internationally. This gives us outstanding opportunities for interdisciplinary research with high relevance for the society, addressing industrial needs and global challenges.
Deadline 4th April 2023
Employer NTNU - Norwegian University of Science and Technology
Municipality Trondheim
Scope Fulltime
Duration Temporary
Place of service NTNU Campus Trondheim
Similar jobs
Trondheim, Norway
NORWEGIAN UNIVERSITY OF SCIENCE & TECHNOLOGY - NTNU

Trondheim, Norway
NORWEGIAN UNIVERSITY OF SCIENCE & TECHNOLOGY - NTNU

Trondheim, Norway
NORWEGIAN UNIVERSITY OF SCIENCE & TECHNOLOGY - NTNU
More searches like this