Postdoctoral Fellow in Subsurface CO₂ Storage
Location

Trondheim, Norway

End of advertisement period

15 Apr 2023

Ref

2023/9022

Academic Discipline

Job Type

Contract Type

Hours
About the job
The Department of Electronic Systems, NTNU, has vacancy for a Post Doctoral fellowship within laboratory experiments relevant for CO₂ storage monitoring. The position is part of the GAMES project "Geophysics and Applied Mathematics for Exploration and Safe Production", funded by The Research Council of Norway and industry partners. The main topics of the project are methods for data assimilation and efficient monitoring in geosciences applications. The candidate is expected to conduct research in one of the areas of the project under the supervision of a permanent member of the acoustics group participating in the project. The Post Doc position will be integrated in the Centre for Geophysical Forecasting (CGF), which is one of the Norwegian centres for research-driven innovation, funded by the Research Council of Norway and research and industry partners.
As a part of the ECCSEL European programme, NTNU has established a CO₂ tank laboratory for simulation of time-lapse seismic monitoring of flow related to injection of supercritical CO₂ into a storage reservoir. The CO₂ test tank is 2x4 m and 1.2 m high. It consists of 150 1 MHz transducers and 150 150 kHz transducers. The ultrasonic data is acquired on a recording instrument capable of measuring all these channels (300) simultaneously. Two scaled geologic models are available, one generic model and one representing the caprock layer at the Sleipner CO₂-site in the North Sea. The purpose of this laboratory is to perform controlled experiments simulating flow below the 3D geological caprock and use the transducers to monitor this flow. Potentially, various leakage tests might also be performed in this laboratory.
The successful applicant will work at the CGF premises at NTNU in Trondheim in our team of key researchers. The Post Doc research fellowship will be hosted by the Department of Electronic Systems. The successful candidate will be offered a 2-year position.
Your immediate leader is the Head of Department.
Duties of the position
The Post Doc will plan and conduct research project using the laboratory facilities at NTNU. This includes the use of a Verasonics acquisition system capable of acquiring acoustic data from the 300 transducers mentioned above simultaneously. Analysis and publication of the acquired data are key duties associated to this position.
An important part of the Post Doc project is to collaborate with international partners and industry partners involved in the GAMES project. The Post Doc research will be in a team of scientists in statistics, computer science, electronic systems and geophysics. The post doc will hence be part of a cross-disciplinary team all working towards a common goal in the project.
Required selection criteria
We are looking for a highly motivated candidate with a PhD degree in geophysics, physics or mathematics.
A solid background in experimental physics or geophysics.
Good skills in signal processing.
The applicant who does not master a Scandinavian language must document a thorough knowledge of English (equivalent to a TOEFL score of 600 or more).
The appointment is to be made in accordance with Regulations on terms of employment for positions such as postdoctoral fellow, Ph.D Candidate, research assistant and specialist candidate.
Preferred selection criteria
Strong implementation and programming knowledge.
Experience from planning and conducting laboratory experiments.
Knowledge within rock physics.
Knowledge within the field of underground storage of CO₂.
Personal characteristics
In the evaluation of which candidate is best qualified, emphasis will be placed on education and experience, as well as personal suitability for this position which include:
Willingness to learn new fields in a multidisciplinary research environment.
Problem solver, with ability to use existing knowledge in new ways.
Excellent communication skills.
Emphasis will be placed on personal and interpersonal qualities.
We offer
Salary and conditions
As a Postdoctoral Fellow (code 1352) you are normally paid from gross NOK 563 500 per annum before tax, depending on qualifications and seniority. From the salary, 2% is deducted as a contribution to the Norwegian Public Service Pension Fund
The period of employment is 2 years.
The engagement is to be made in accordance with the regulations in force concerning State Employees and Civil Servants, and the acts relating to Control of the Export of Strategic Goods, Services and Technology. Candidates who by assessment of the application and attachment are seen to conflict with the criteria in the latter law will be prohibited from recruitment to NTNU.
After the appointment you must assume that there may be changes in the area of work.
It is a prerequisite you can be present at and accessible to the institution on a daily basis.
About the application
The application must include the following:
CV which includes information about education background, publication record and work experience.
Certified copies of relevant transcripts and diplomas. Candidates from universities outside Norway are kindly requested to send a Diploma Supplement or similar documentation, which describes in detail the program of study, the grading system, and the rights to further studies associated with the degree obtained.
Contact information for two references.
Documentation of fluency in the English language.
Please submit your application electronically via jobbnorge.no. Preferably, the attachments should be submitted as a single file. Please refer to the application number 2023/9022 when applying.
Applicants who have been short-listed will be invited for interviews.
Publications and other scientific work must follow the application. Please note that your application will be considered based solely on information submitted by the application deadline. You must therefore ensure that your application clearly demonstrates how your skills and experience fulfil the criteria specified above.
If all, or parts, of your education has been taken abroad, we also ask you to attach documentation of the scope and quality of your entire education. Description of the documentation required can be found here. If you already have a statement from NOKUT, please attach this as well..
Joint works will be considered. If it is difficult to identify your contribution to joint works, you must attach a brief description of your participation.
In the evaluation of which candidate is best qualified, emphasis will be placed on education, experience and personal and interpersonal qualities. Motivation, ambitions, and potential will also count in the assessment of the candidates.
NTNU is committed to following evaluation criteria for research quality according to The San Francisco Declaration on Research Assessment - DORA.
General information
NTNU believes that inclusion and diversity is a strength. We want our faculty and staff to reflect Norway's culturally diverse population and we continuously seek to hire the best minds. This enables NTNU to increase productivity and innovation, improve decision making processes, raise employee satisfaction, compete academically with global top-ranking institutions and carry out our social responsibilities within education and research. NTNU emphasizes accessibility and encourages qualified candidates to apply regardless of gender identity, ability status, periods of unemployment or ethnic and cultural background.
The city of Trondheim is a modern European city with a rich cultural scene. Trondheim is the innovation capital of Norway with a population of 200,000. The Norwegian welfare state, including healthcare, schools, kindergartens and overall equality, is probably the best of its kind in the world. Professional subsidized day-care for children is easily available. Furthermore, Trondheim offers great opportunities for education (including international schools) and possibilities to enjoy nature, culture and family life and has low crime rates and clean air quality.
As an employee at NTNU, you must at all times adhere to the changes that the development in the subject entails and the organizational changes that are adopted.
A public list of applicants with name, age, job title and municipality of residence is prepared after the application deadline. If you want to reserve yourself from entry on the public applicant list, this must be justified. Assessment will be made in accordance with current legislation. You will be notified if the reservation is not accepted.
If you have any questions about the position, please contact Martin Landrø, martin.landro@ntnu.no.
Application deadline: 15.04.23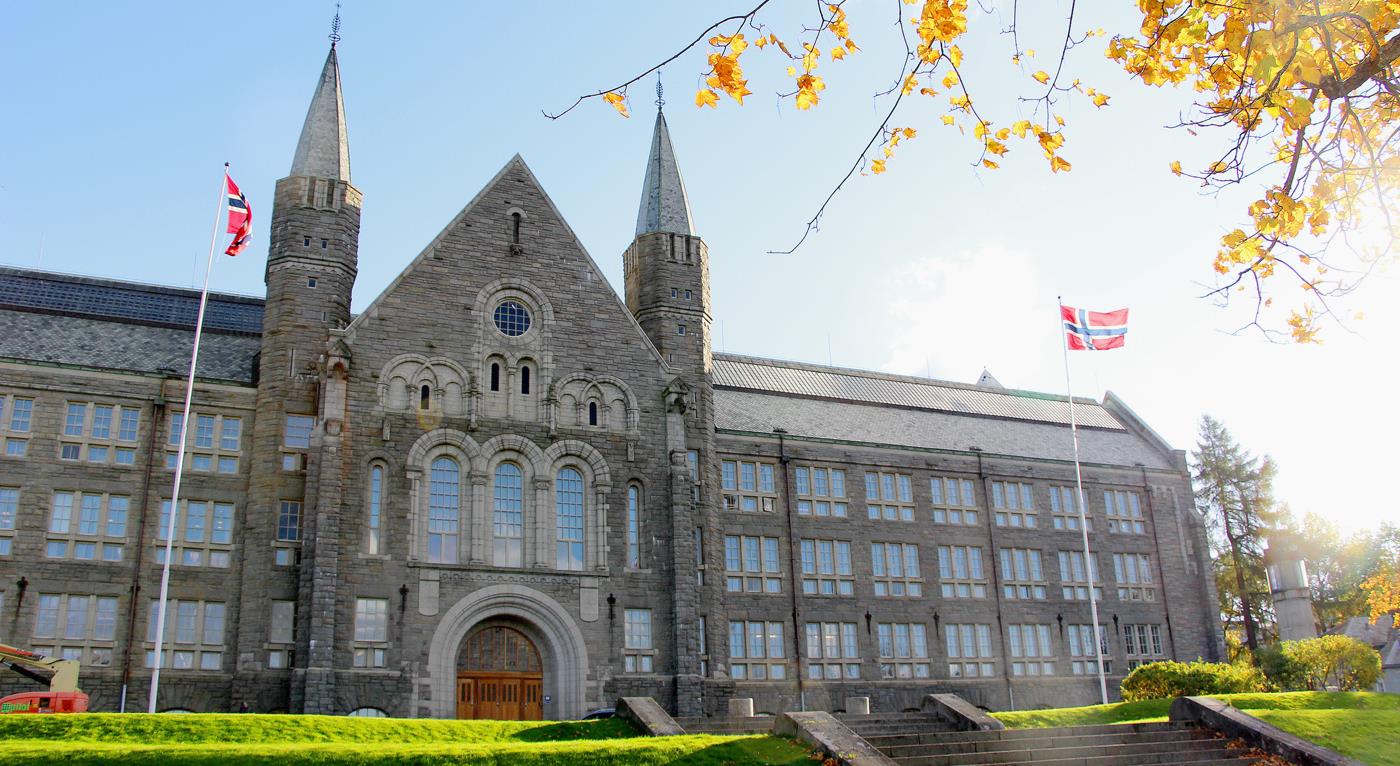 NTNU
NTNU - knowledge for a better world
The Norwegian University of Science and Technology (NTNU) creates knowledge for a better world and solutions that can change everyday life.
Department of Electronic Systems
The digitalization of Norway is impossible without electronic systems. We are Norway's leading academic environment in this field, and contribute with our expertise in areas ranging from nanoelectronics, phototonics, signal processing, radio technology and acoustics to satellite technology and autonomous systems. Knowledge of electronic systems is also vital for addressing important challenges in transport, energy, the environment, and health. The Department of Electronic Systems is one of seven departments in the Faculty of Information Technology and Electrical Engineering .
Deadline 15th April 2023
Employer NTNU - Norwegian University of Science and Technology
Municipality Trondheim
Scope Fulltime
Duration Temporary
Place of service NTNU Gløshaugen
Similar jobs
Trondheim, Norway
NORWEGIAN UNIVERSITY OF SCIENCE & TECHNOLOGY - NTNU

New

Trondheim, Norway
NORWEGIAN UNIVERSITY OF SCIENCE & TECHNOLOGY - NTNU

Trondheim, Norway
NORWEGIAN UNIVERSITY OF SCIENCE & TECHNOLOGY - NTNU
More searches like this