PhD Candidate in Sustainable Energy Conversion Systems
Location

Trondheim, Norway

End of advertisement period

01 Mar 2023

Ref

239536

Academic Discipline

Contract Type

Hours
About the job
The Process and Power Program, Department of Energy and Process Engineering (EPT) at the Norwegian University of Science and Technology (NTNU) is seeking a PhD Candidate in Sustainable Energy Process Systems. One of the key goals is to identify the most promising technologies for implementation as part of a new Trans-Atlantic Energy Bridge to provide new sources of clean and reliable energy to Europe, and subsequently make recommendations to governments for development based on critical analysis and data.
The research will require the use of eco-technoeconomic analysis (eTEA) methodologies to evaluate candidate energy production, conversion, storage, and transportation processes and systems to quantify their potential economic, environmental, or sociopolitical value of various technologies in comparison to alternative solutions. Key research elements will include the conceptual design, synthesis, and simulation of candidate commercial scale production and/or storage processes currently at technology readiness level 6 or lower; bottom-up economic analyses to estimate costs as a function of geography and markets; dynamic life cycle assessment (LCA) of commercial supply chain implementation; optimal design under uncertainty techniques, and big-picture assessments made within the context of the triple bottom line of sustainability. The development and application of applicable standards, especially concerning comparative eTEAs, will also play an important role.
Since the scope of the Trans-Atlantic Energy Bridge is broad, the candidate will be expected to narrow their focus to the most promising technologies and suggest innovative new solutions using chemical engineering approaches.
For a position as a PhD Candidate, the goal is a completed doctoral education up to an obtained doctoral degree.
It is also an exciting opportunity to work with an elite team of researchers who are tackling the most relevant and urgent problems in sustainable energy systems. The EPT department contains a diverse range of expertise in chemical engineering, mechanical engineering, energy systems engineering, process engineering, industrial ecology, industrial economics, life cycle assessment, and other specialities. We are looking for someone to join our team and contribute their expertise to high-impact research that has the potential to change our world for the better.
Your immediate leader is Prof. Thomas A. Adams II.
To see how this position fits into the research objectives of Prof. Adams' program, read the article at https://doi.org/10.1002/cjce.24787
Duties of the position
Perform academic research relating to the project, including proposing new ideas and directions.
Interact and collaborate with our team of academics across multiple disciplines.
Communicate results effectively through research journal publications, conference presentations, explanatory videos, lectures, social media posts, or other forms of communication to a diverse range of audiences.
Assist with and participate in related scholarly activities in the Process and Power group as a part of your own academic training. This may include attending, leading, or organizing talks and meetings; assisting with academic event logistics and organizations; or reviewing and providing feedback on the work of colleagues.
Required selection criteria
You must have a professionally relevant background in in chemical engineering, energy process systems engineering, or a closely related field
Your education must correspond to a five-year Norwegian degree program, where 120 credits are obtained at master's level
You must have a strong academic background from your previous studies and an average grade from the master's degree program, or equivalent education, which is equal to B or better compared with NTNU's grading scale. If you do not have letter grades from previous studies, you must have an equally good academic basis.
Master's students can apply, but the master's degree must be obtained and documented by the start date of the position.
You must meet the requirements for admission to the faculty's doctoral program (English link | Norwegian link).
Demonstrated expertise in chemical or energy process design concepts and methodologies.
Demonstrated expertise in chemical process modelling and simulation software such as Aspen Plus, Aspen Hysys, ProMax, Pro/II, gProms, or similar packages.
The research proposal, demonstration of expertise, and quality of the academic works must meet the threshold of excellence.
The appointment is to be made in accordance with Regulations concerning the degrees of Philosophiae Doctor (PhD) (in Norwegian) and Philosodophiae Doctor (PhD) in artistic research national guidelines for appointment as PhD, post doctor and research assistant.
Preferred selection criteria
A strong peer-reviewed research publication record (including in-press or accepted works) in chemical process systems engineering, energy systems engineering, or a closely related field that demonstrates significant independent contributions of the researcher. Submitted works undergoing peer review can be considered in lieu of published research output.
Training in the application and theory of stochastic and deterministic global optimization methods, such as mathematical programming, swarm methods, etc.
Training in ISO 14040 series LCA methodologies.
Familiarity with LCA software and databases such as SimaPro or OpenLCA
Training in techno-economic or eco-technoeconomic analyses methodologies
Proficiency in at least one common programming language (Python, C++, Matlab, etc.)
Training in exergy analysis and its applications to conceptual process design
Good written and oral English skills
Personal characteristics
Sees the big picture and takes broader considerations into account
Develops effective, sensible and practical solutions to problems
Communicates information with clarity and ease, both orally and in writing
Adapts behaviour quickly and efficiently to achieve goals, overcome setbacks or solve a challenge
Operates independently and thinks critically.
Emphasis will be placed on personal and interpersonal qualities.
We offer
Salary and conditions
As a PhD candidate (code 1017) you are normally paid from gross NOK 501 200 per annum before tax, depending on qualifications and seniority. From the salary, 2% is deducted as a contribution to the Norwegian Public Service Pension Fund.
The period of employment is 3 years.
Appointment to a PhD position requires that you are admitted to the PhD programme within three months of employment, and that you participate in an organized PhD programme during the employment period.
The engagement is to be made in accordance with the regulations in force concerning State Employees and Civil Servants (in Norwegian), and the acts relating to Control of the Export of Strategic Goods, Services and Technology. Candidates who by assessment of the application and attachment are seen to conflict with the criteria in the latter law will be prohibited from recruitment to NTNU.
After the appointment you must assume that there may be changes in the area of work.
It is a prerequisite you can be present at and accessible to the institution daily.
About the application
The application and supporting documentation to be used as the basis for the assessment must be in English.
Publications and other scientific work must follow the application. Please note that your application will be considered based solely on information submitted by the application deadline. You must therefore ensure that your application clearly demonstrates how your skills and experience fulfil the criteria specified above.
The application must include:
CV and certificates
Transcripts and diplomas for bachelor's and master's degrees. If you have not completed the master's degree, you must submit a confirmation that the master's thesis has been submitted, or provide your estimated date for the thesis submission.
Name and contact information of three referees
Research plan – Provide a 2 page proposal (max 1 page text including references plus 1 additional page with a figure or sketch) on something original and interesting related to sustainable energy systems, such as alternative energy, synthetic fuels, waste-to-energy, bioenergy, renewable energy, nuclear energy, the hydrogen economy, etc. The proposal should briefly: (a) identify an unsolved problem or research question (a small problem or incremental contribution is fine); (b) propose a research methodology that would help solve the problem or answer the question (what would you actually do to solve this problem); (c) indicate the kind of metrics or information you would need to make your conclusions (e.g. how do you know if idea A is better than B?); and (d) identify the potential benefits and drawbacks.
A copy of the master's thesis, either accepted, submitted, or in draft form. If none are available, the candidate may submit papers or manuscripts that would form parts of the thesis (see next bullet). Documentation of a completed master's degree must be presented before taking up the position.
The application may also include:
Other academic works - published or unpublished - that you would like to be considered in the assessment (up to 5 items). Do not include works that are essentially already contained within the thesis / thesis draft (common for "sandwich theses"). Instead, a brief explanation explaining which publications correspond to which chapters of the thesis is sufficient. The candidate should submit a brief explanation for the role played in multi-authored works (examples: I did the research and wrote the paper, and the second author was my supervisor; I assisted the first author in their research by conducting supplementary experiments in the lab; etc.)
If all, or parts, of your education has been taken abroad, we also ask you to attach documentation of the scope and quality of your entire education, both bachelor's and master's education, in addition to other higher education. Description of the documentation required can be found here. If you already have a statement from NOKUT, please attach this as well.
We will take joint work into account. If it is difficult to identify your efforts in the joint work, you must enclose a short description of your participation.
In the evaluation of which candidate is best qualified, emphasis will be placed on education, experience and personal and interpersonal qualities. Motivation, ambitions, and potential will also count in the assessment of the candidates.
NTNU is committed to following evaluation criteria for research quality according to The San Francisco Declaration on Research Assessment - DORA.
General information
NTNU believes that inclusion and diversity is our strength. We want to recruit people with different competencies, educational backgrounds, life experiences and perspectives to contribute to solving our social responsibilities within education and research. We will facilitate for our employees' needs.
NTNU is working actively to increase the number of women employed in scientific positions and has a number of resources to promote equality.
EPT has established EPT Women in Science. The group is focused on supporting female PhD Candidates, Postdoctoral Fellows and permanent academic employees currently within the Department. This support aims to help develop the careers of female PhD Candidates and Postdocs and is also made visible to our student body to encourage them to consider an academic path. As part of the EPT Women in Science initiative we are building an international network, inviting prominent female academics within and beyond the field of Engineering to speak at our events.
The city of Trondheim is a modern European city with a rich cultural scene. Trondheim is the innovation capital of Norway with a population of 200,000. The Norwegian welfare state, including healthcare, schools, kindergartens and overall equality, is probably the best of its kind in the world. Professional subsidized day-care for children is easily available. Furthermore, Trondheim offers great opportunities for education (including international schools) and possibilities to enjoy nature, culture and family life and has low crime rates and clean air quality.
As an employee at NTNU, you must at all times adhere to the changes that the development in the subject entails and the organizational changes that are adopted.
A public list of applicants with name, age, job title and municipality of residence is prepared after the application deadline. If you want to reserve yourself from entry on the public applicant list, this must be justified. Assessment will be made in accordance with current legislation. You will be notified if the reservation is not accepted.
If you have any questions about the position, please contact Prof. Adams, email: thomas.a.adams@ntnu.no. If you have any questions about the recruitment process, please contact Emmy Høiseth, e-mail: emmy.a.hoiseth@ntnu.no.
If you think this looks interesting and in line with your qualifications, please submit your application electronically via jobbnorge.no with your CV, diplomas and certificates attached. Applications submitted elsewhere will not be considered. Upon request, you must be able to obtain certified copies of your documentation.
Application deadline: 01.03.2023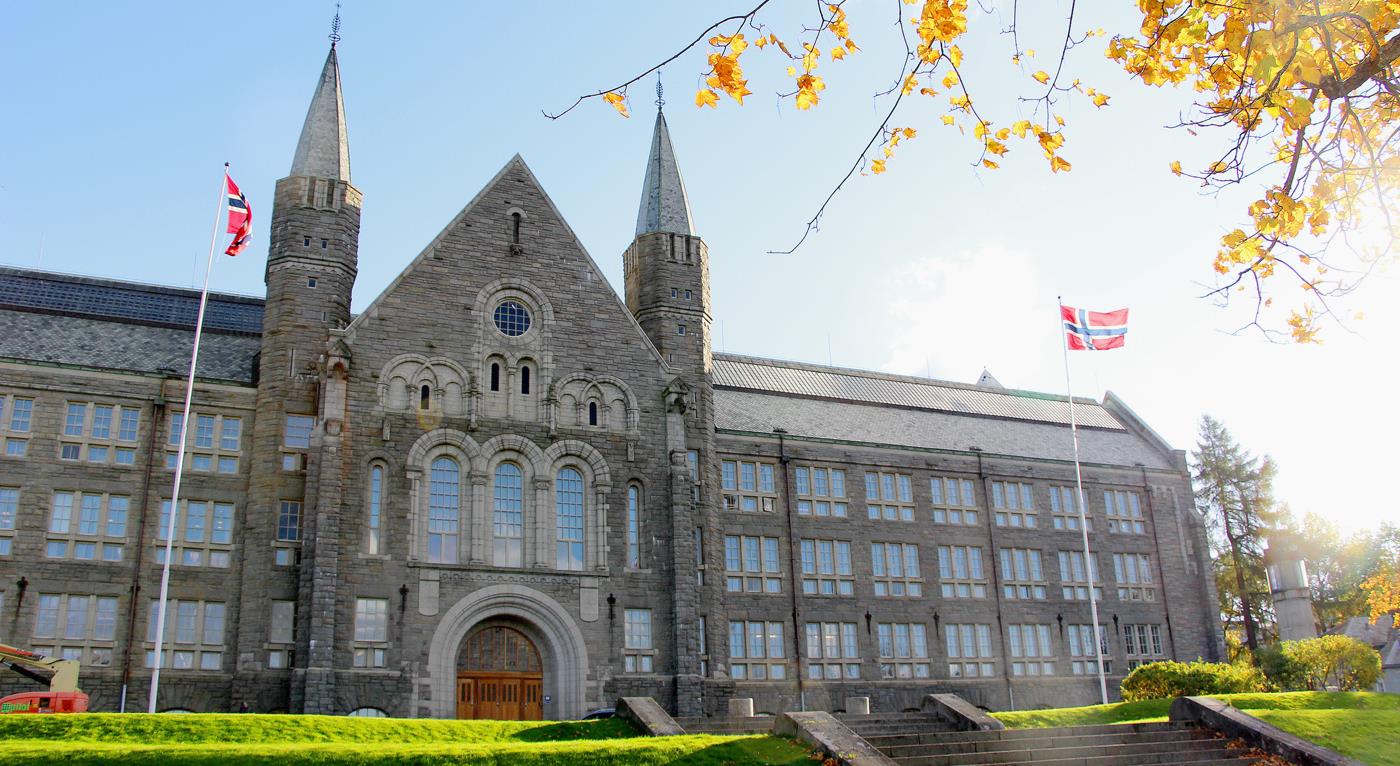 NTNU - knowledge for a better world
The Norwegian University of Science and Technology (NTNU) creates knowledge for a better world and solutions that can change everyday life.
Department of Energy and Process Engineering
We conduct research and teaching covering the entire energy chain, from resources to the end-user. We look at how energy is produced and used by humans and machines in a sustainable way with regard to health, climate change and the resource base. The Department of Energy and Process Engineering is one of eight departments in the Faculty of Engineering.
Deadline 1st March 2023
Employer NTNU - Norwegian University of Science and Technology
Municipality Trondheim
Scope Fulltime
Duration Temporary
Place of service
Similar jobs
Trondheim, Norway
NORWEGIAN UNIVERSITY OF SCIENCE & TECHNOLOGY - NTNU

Trondheim, Norway
NORWEGIAN UNIVERSITY OF SCIENCE & TECHNOLOGY - NTNU

Trondheim, Norway
NORWEGIAN UNIVERSITY OF SCIENCE & TECHNOLOGY - NTNU
More searches like this