Postdoctoral Fellow in Sustainability and Circular Business Models
End of advertisement period

24 Feb 2023

Ref

239587

Academic Discipline

Job Type

Contract Type

Hours
About the job
The postdoctoral fellowship position is a temporary position where the main goal is to qualify for work in senior academic positions.
We are looking for someone to be part of a research group investigating how increasing post-consumer scrap contents in aluminum affect manufacturing processes and new business models. You will be part of the recent research project, AluGreen, owned by Norsk Hydro ASA and funded by the Norwegian Research Council and a consortium of 16 industry partners. In addition, you will be a part of the bigger research group focusing on industrial innovation and digital security with the connecting master program. This research group is part of and lead the focus area of human and organizational aspects in the eight-year project of cyber security in critical sectors in Norway.
Your immediate leader is Professor at Department of Industrial Economics and Technology Management at Gjøvik.
Duties of the position
Perform theoretical and experimental work related to product lifecycle performance, circular business models and manufacturing networks.
Support PhD students and MSc students working in the AluGreen research project as well as the research group
Contribute to project meetings, workshops, seminars etc.
Conduct academic writing and publish project results in acknowledged peer-reviewed journals
Required selection criteria
You must have completed a Norwegian doctoral degree or corresponding foreign doctoral degree recognized as equivalent to a Norwegian PhD in management, circular business models or digitalization of business processes.
If you can document that the PhD thesis has been submitted, your application can be assessed even if you have not yet defended your dissertation. Documentation of the obtained doctoral degree must be presented before you can take up the position.
Understand how value chains can shift from a linear business model to a circular one, where the existing business models can be re-established for recyclability and scalability to the different value chain actors who are currently loosely integrated.
Demonstrate knowledge on how to map and assess value chains, and collect and analyze material, product and service information that are of importance for designing a circular and efficient value chain that comprises a highest possible state of the 10R taxonomy.
The appointment is to be made in accordance with Regulations on terms of employment for positions such as postdoctoral fellow, Ph.D Candidate, research assistant and specialist candidate.
Preferred selection criteria
Insight into the Norwegian collaborative model
Understand the complexities of change in organizations.
Insight into digital transformation in complex organizations.
Good written and oral English and Norwegian language skills
Personal characteristics
creative, with a strong ability to work goal-oriented and independently
good skills to deliver oral and written presentations of research results
enjoy teaching master students
enjoy interdisciplinary research and take keen interest in working in project teams
Emphasis will be placed on personal and interpersonal qualities.
We offer
Salary and conditions
As a Postdoctoral Fellow (code 1352) you are paid gross NOK 563 500 per annum before tax. From the salary, 2% is deducted as a contribution to the Norwegian Public Service Pension Fund
The period of employment is 2 years.
The engagement is to be made in accordance with the regulations in force concerning State Employees and Civil Servants, and the acts relating to Control of the Export of Strategic Goods, Services and Technology. Candidates who by assessment of the application and attachment are seen to conflict with the criteria in the latter law will be prohibited from recruitment to NTNU.
After the appointment you must assume that there may be changes in the area of work.
The position is subject to external external funding of the ongoing project AluGreen.
It is a prerequisite you can be present at and accessible to the institution on a daily basis.
About the application
The application and supporting documentation to be used as the basis for the assessment must be in English or Norwegian.
Publications and other scientific work must follow the application. Please note that applications are only evaluated based on the information available on the application deadline. You should ensure that your application shows clearly how your skills and experience meet the criteria which are set out above. 
If, for any reason, you have taken a career break or have had an atypical career and wish to disclose this in your application, the selection committee will take this into account, recognizing that the quantity of your research may be reduced as a result.
The application must include:
CV and certificates
transcripts and diplomas for bachelor's-, master's- and PhD degrees. If you have not yet completed your Ph.D, you must provide confirmation on your estimated date for the doctoral dissertation, or that your PhD thesis has been submitted.
A copy of the doctoral thesis. If you are close to submitting, or have recently submitted your thesis, you can attach a draft of the thesis. Documentation of a completed doctoral degree must be presented before taking up the position.
Academic works - published or unpublished - that you would like to be considered in the assessment (up to 10items)
Research plan
Name and contact information of three referees
If all, or parts, of your education has been taken abroad, we also ask you to attach documentation of the scope and quality of your entire education. Description of the documentation required can be found here. If you already have a statement from NOKUT, please attach this as well.
Joint works will be considered. If it is difficult to identify your contribution to joint works, you must attach a brief description of your participation.
In the evaluation of which candidate is best qualified, emphasis will be placed on education, experience and personal and interpersonal qualities. Motivation, ambitions, and potential will also count in the assessment of the candidates.
If you think this looks interesting and in line with your qualifications, please submit your application electronically via jobbnorge.no with your CV, diplomas and certificates attached. Applications submitted elsewhere will not be considered. Upon request, you must be able to obtain certified copies of your documentation.
If you have any questions about the position, please contact Professor Halvor Holtskog, telephone +47 97 78 43 20, email halvor.holtskog@ntnu.no. If you have any questions about the recruitment process, please contact Senior Executive Officer HR Oddny Pauline Lyngvær, e-mail: oddny.lyngvar@ntnu.no
NTNU is committed to following evaluation criteria for research quality according to The San Francisco Declaration on Research Assessment - DORA.
General information
NTNU believes that inclusion and diversity is a strength. We want our faculty and staff to reflect Norway's culturally diverse population and we continuously seek to hire the best minds. This enables NTNU to increase productivity and innovation, improve decision making processes, raise employee satisfaction, compete academically with global top-ranking institutions and carry out our social responsibilities within education and research. NTNU emphasizes accessibility and encourages qualified candidates to apply regardless of gender identity, ability status, periods of unemployment or ethnic and cultural background.
NTNU is working actively to increase the number of women employed in scientific positions and has a number of resources to promote equality.
The city of Gjøvik has a population of 30 000 and is a town known for its rich music and cultural life. The beautiful nature surrounding the city is ideal for an active outdoor life! The Norwegian welfare state, including healthcare, schools, kindergartens and overall equality, is probably the best of its kind in the world.
As an employee at NTNU, you must at all times adhere to the changes that the development in the subject entails and the organizational changes that are adopted.
A public list of applicants with name, age, job title and municipality of residence is prepared after the application deadline. If you want to reserve yourself from entry on the public applicant list, this must be justified. Assessment will be made in accordance with current legislation. You will be notified if the reservation is not accepted.
Application deadline: 24.02.2023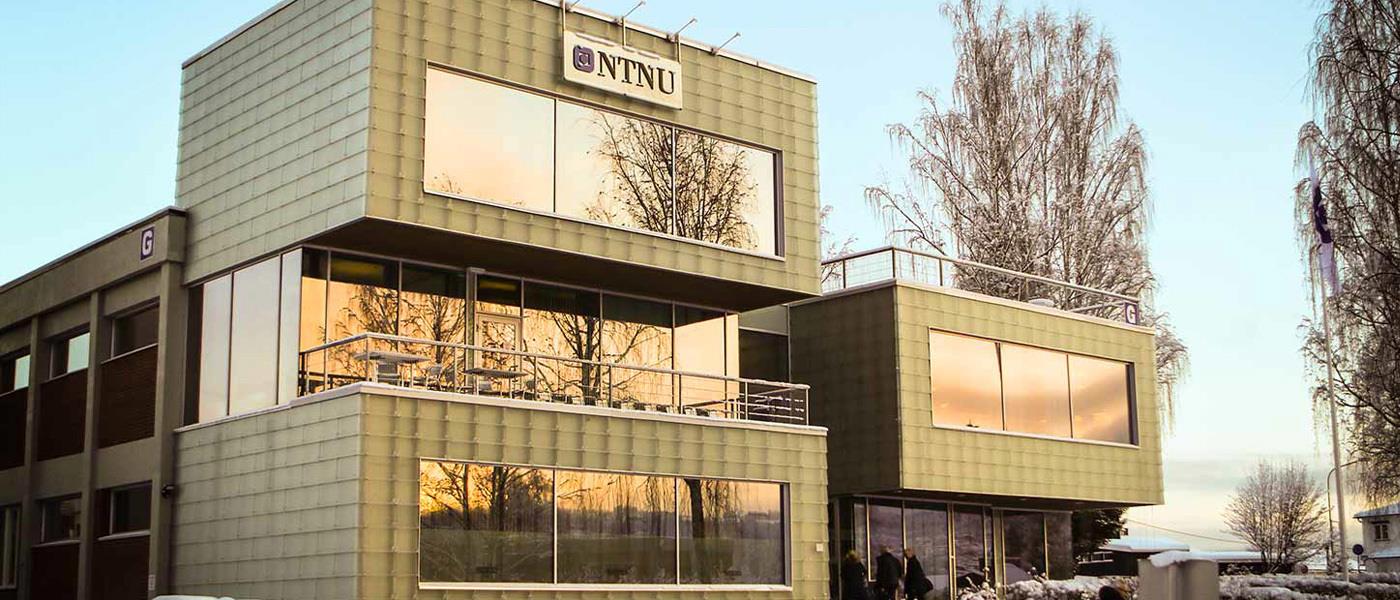 NTNU
NTNU - knowledge for a better world
The Norwegian University of Science and Technology (NTNU) creates knowledge for a better world and solutions that can change everyday life.
Department of Industrial Economics and Technology Management
We conduct research and teaching at an international level in the interface between technology/natural sciences and economics, management, and HSE (health, safety and the environment). Our goal is sustainable creation of value within technology-based areas in industry, business and the public sector in Norway. We have academic groups in Trondheim and Gjøvik. The Department of Industrial Economics and Technology Management is one of four departments in the Faculty of Economics and Management.
Deadline 24th February 2023
Employer NTNU - Norwegian University of Science and Technology
Municipality Gjøvik
Scope Fulltime
Duration Temporary
Place of service Gjøvik