Postdoctoral Fellow Position in Optimizing Small Sized Port Logistics
Location

Trondheim, Norway

End of advertisement period

26 Feb 2023

Ref

239498

Academic Discipline

Job Type

Contract Type

Hours
About the position
The Department of Industrial Economics and Technology Management at the Norwegian University of Science and Technology is searching for a Postdoctoral Fellow for an appointment of 2 years on the topic: Optimizing small sized port logistics using Operational Research, Artificial Intelligence and Autonomy. The position is in collaboration with the AutoPort project, hosted by SINTEF AS.
This is a temporary educational position which will provide promising research recruits the opportunity for professional development through studies towards an Associate Professorship. The position is at the Department of Industrial Economics and Technology Management and the Faculty of Economics and Management will be the employer.
The department of Industrial Economics and Technology Management is organized into six sections:
Managerial Economics, Finance and Operations Research (BEDØK)
Safety, Health and Environment (HSE)
Operations Management (VIL)
Strategy and Business Development (Stratforr)
Experts in Teamwork (Section for EiT)
Economics and Management (located in Gjøvik)
The Postdoctoral Fellow will be a part of the Section for Managerial Economics, Finance and Operations Research. For further information about the department, see our website www.ntnu.edu/iot.
About the position
The position is part of the AutoPort project, which is a knowledge-building project for industry funded by the Research Council of Norway. AutoPort focuses on how Operational Research (OR) methods, Artificial Intelligence (AI) and Autonomy can be combined to develop the next generation of autonomous ports. The project exploits the expert domain knowledge from the partners representing ports, technology suppliers, autonomous ship operators, terminal operators, and transport authorities.
The AutoPort concept consists of three main levels:
the operational level, where OR and AI methods are used for scheduling of tasks and coordination of equipment,
the tactical level, where management tactics for flow of goods and supervision of the autonomous and manually controlled port processes are developed in an operation centre, and
the strategic level, where intermodal transport chains are optimized in a long-term perspective and strategies for implementing autonomy and AI are developed.
AutoPort aims at realizing a long-standing political goal in both Norway and Europe: the modal shift from road to seaborne and rail transport. This shift enables a more efficient, safer, and more sustainable transport system. Secondly, the project aims at spurring interest in business cases for the Norwegian maritime industry based on the AutoPort Concept. The Concept will be developed in cooperation with Norwegian stakeholders, as well as with public authorities in ports, transportation, and maritime industry to make sure that the concept fits into the Norwegian decision-making framework, e.g., the National Transport Plan, as well as to be used by the industrial partners for their business cases.
Duties of the position
The Postdoctoral Fellow will play an active role in the development of OR models for the three planning levels. This includes resource scheduling, i.e., berths, cranes and mobile transportation units, supporting a heterogeneous flow of goods through the port, or evaluating the impact of resources with different type of autonomous characteristics and costs to support the strategic port investments within AI and autonomy.
The Postdoctoral Fellow will collaborate closely with research scientists from SINTEF. To facilitate this collaboration, research stays at SINTEF in Oslo are planned during the fellowship.
Qualification requirements
Completion of a doctoral degree in Operations Research with application to logistics, transport or a closely related field is required. Candidates in the final stages of their PhD may also apply.
Excellent knowledge of written and spoken English.
Factors that will contribute positively to the evaluation and that should be documented in the application:
Publications of research in recognized international journals within the field
Excellent communication skills with both technical and administrative staff
Experience from work in EU or national research projects
Experience with research and practice-based work related to the maritime industry or freight transport
Experience with AI methods and autonomy
Proficiency in Norwegian or another Scandinavian language is an advantage, since much of the data collection will be made in Norwegian companies
Personal characteristics
Personal qualities such as academic team player, creative, analytical, self-driven, flexible and engaged scholar will be emphasised.
In the evaluation of which candidate is best qualified, emphasis will be placed on education, experience and personal suitability, in terms of the qualification requirements specified in the advertisement.
We offer
exciting and stimulating tasks in a strong international academic environment
an open and inclusive work environment with dedicated colleagues
favourable terms in the Norwegian Public Service Pension Fund
Attractive Norwegian social welfare scheme including family benefits, home loans, insurance and pensions in the Norwegian Public Service Pension Fund
Information about Working and living in Norway can be found at the following link: http://www.nyinorge.no/en/Ny-i-Norge-velg-sprak/New-in-Norway/
Salary and conditions
Postdoctoral Fellows are remunerated in code 1352, presently at gross NOK 563 500,- before tax per year. From the salary, 2 % is deducted as a contribution to the Norwegian Public Service Pension Fund.
This position is to be filled for a period of 2 years, starting from August 2023 (with some flexibility).
It is a prerequisite you can be present at and accessible to the institution on a daily basis.
Some travelling is required to fill the position.
The appointment is to be made in accordance with the regulations in force concerning State Employees and Civil Servants and national guidelines for appointment as PhD, post doctor and research assistant and the acts relating to Control of the Export of Strategic Goods, Services and Technology. Candidates who by assessment of the application and attachment are seen to conflict with the criterias in the latter law will be prohibited from recruitment to NTNU.
After the appointment you must assume that there may be changes in the area of work.
NTNU is committed to following evaluation criteria for research quality according to The San Francisco Declaration on Research Assessment - DORA.
Any statutory leave will be added to the employment period.
The position is subject to external funding.
About the application
Applications should include:
A cover letter describing motivation and qualifications for the position as Postdoctoral Fellow.
A CV with information on education, research experience, and publications.
Authorized documentation of certificates (academic degrees and grades).
Publications and other relevant scientific works that the applicant would like to be considered in the evaluation must accompany the application.
Name and contact information of three references
Joint work will be evaluated. If it is difficult to identify the contributions from individuals in a joint piece of work, applicants should enclose a short descriptive summary of what they contributed to the work.
Incomplete applications will not be considered.
An application including attachments should be sent electronically through www.jobbnorge.no.
General information
Working at NTNU

A good work environment is characterized by diversity. We encourage qualified candidates to apply, regardless of their gender, functional capacity or cultural background.
The city of Trondheim is a modern European city with a rich cultural scene. Trondheim is the innovation capital of Norway with a population of 200,000. The Norwegian welfare state, including healthcare, schools, kindergartens and overall equality, is probably the best of its kind in the world. Professional subsidized day-care for children is easily available. Furthermore, Trondheim offers great opportunities for education (including international schools) and possibilities to enjoy nature, culture and family life and has low crime rates and clean air quality.
As an employee at NTNU, you must at all times adhere to the changes that the development in the subject entails and the organizational changes that are adopted.
Information Act (Offentleglova), your name, age, position and municipality may be made public even if you have requested not to have your name entered on the list of applicants.
Questions about the position can be directed to Associate Professor Steffen Bakker, Professor Kjetil Fagerholt or Senior Research Scientist Elin Espeland Halvorsen-Weare.
If you have any questions about the recruitment process, please contact HR Consultant Hilde Selli Egelie, e-mail: hilde.s.egelie@ntnu.no.
Please submit your application electronically via jobbnorge.no with your CV, diplomas and certificates. Applications submitted elsewhere will not be considered. Diploma Supplement is required to attach for European Master Diplomas outside Norway. Chinese applicants are required to provide confirmation of Master Diploma from China Credentials Verification (CHSI).
Application deadline: 26.02.2023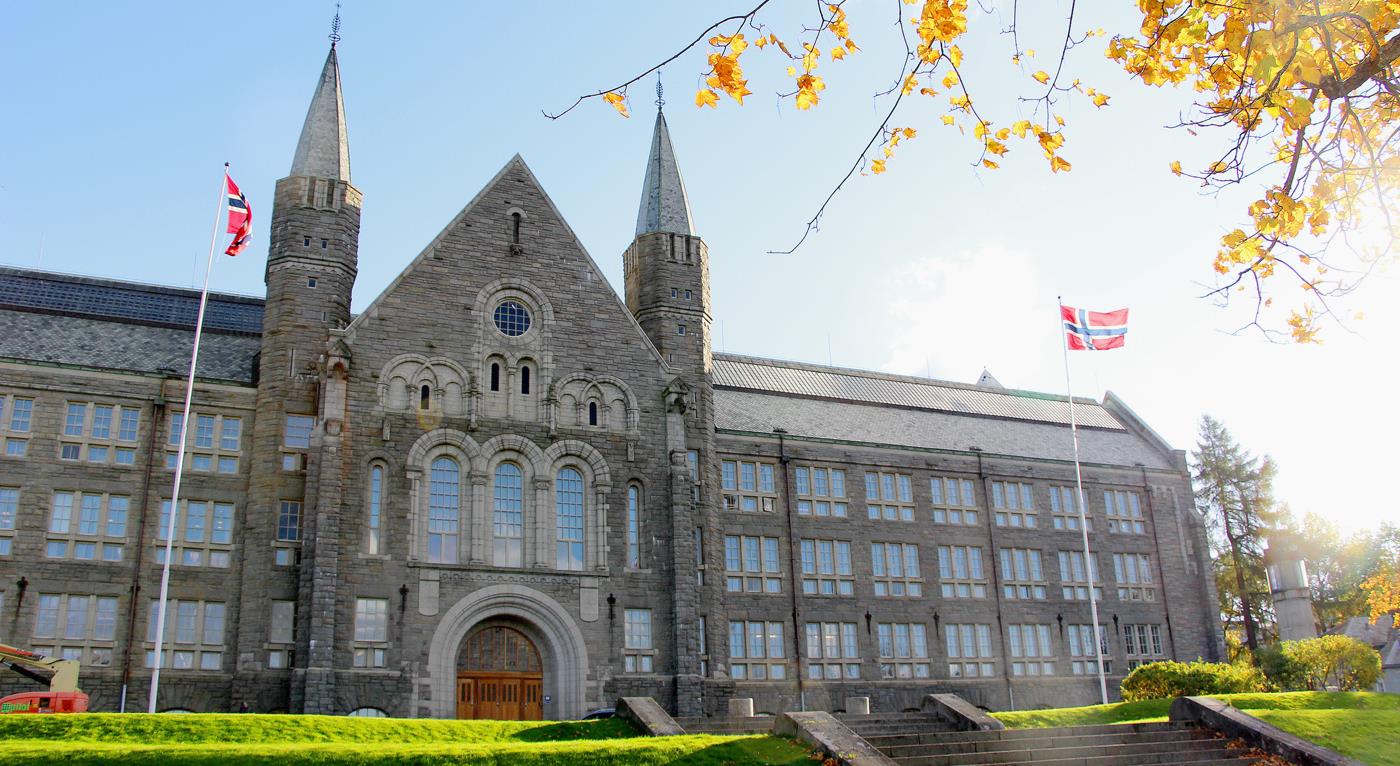 NTNU
NTNU - knowledge for a better world
The Norwegian University of Science and Technology (NTNU) creates knowledge for a better world and solutions that can change everyday life.
Department of Industrial Economics and Technology Management
We conduct research and teaching at an international level in the interface between technology/natural sciences and economics, management, and HSE (health, safety and the environment). Our goal is sustainable creation of value within technology-based areas in industry, business and the public sector in Norway. We have academic groups in Trondheim and Gjøvik. The Department of Industrial Economics and Technology Management is one of four departments in the Faculty of Economics and Management.
Deadline 26th February 2023
Employer NTNU - Norwegian University of Science and Technology
Municipality Trondheim
Scope Fulltime
Duration Temporary
Place of service