PERSEUS, PhD Position in the Area of Extended Reality (XR) and Visualizing a Digital Twin
Location

Trondheim, Norway

End of advertisement period

14 Feb 2023

Ref

237298

Academic Discipline

Contract Type

Hours
About the job
The Department of Computer Science (IDI) has a vacancy for a Ph.D. candidate in extended reality and digital twins.
For a position as a PhD Candidate, the goal is a completed doctoral education up to an obtained doctoral degree.
This project is part of "Mission Mjøsa", a large interdisciplinary project that is led by NTNU and Innlandet county. The aim of the project is to integrate data acquired from a variety of imaging sensors (e.g., drone, surface or underwater robots equipped with cameras or sonar devices) into eXtended reality environments (virtual reality, augmented reality, mixed reality) in the form of a dynamic digital twin of the lake Mjøsa. A combination of several data/image processing methods combined with novel computer vision approaches based on deep learning will be used to build and deploy the 3D digital twin for illustration and analyses in various contexts. The 3D model will be attributed with the capability of receiving and updating data from various platforms.
This PhD project will focus on data processing and visualization in extended reality for a better understanding of lake Mjøsa's current state, predicting the future state of the lake by simulating scenarios in 3D environments, and increasing citizen engagement around lake Mjøsa.
Background:
Mjøsa is one of the most biologically diverse freshwater lakes in Norway with 20 registered fish species, and a source of drinking water for 100,000 people. Today, the environmental conditions in Mjøsa are good, but this may change in the future. The project will contribute to modeling the physical and biological future of Mjøsa. This is with the aim of mapping microhabitats in the water, in order to describe the biological activity and environment in Mjøsa. To realize these objectives, several PhD candidates with partly overlapping themes will work closely together, each focusing on one of the following key areas: biology, geography, geomatics, underwater robotics as well as data acquisition, structuring, analysis, aggregation, and distribution. Since extended reality technologies can be leveraged in a number of these areas, the PhD project will be aligned closely within the scope of the overall "mission Mjøsa" and the individual research projects from other groups involved in the mission.
This PhD project is a part of the PERSEUS doctoral programme: A collaboration between NTNU- Norway's largest university, 11 top-level academic partners in 8 European countries, and 8 industrial partners within sectors of high societal relevance.
Within PERSEUS we will recruit 40 PhD candidates who want to contribute to a smart, safe and sustainable future. We are looking for highly skilled PhD candidates motivated to approach societal challenges within one of the following thematic areas:
Big data and AI
Digital Twins
Internet of Things
Extended Reality
Information and Cyber Security
All participants in the PERSEUS network bring unique and important qualities with them into the doctoral programme. The PERSEUS PhD candidates will have the opportunity to collaborate with researchers in the partner institutions and in other project consortia, and benefit from these collaborative research and education activities.
As part of the PERSEUS team you will work alongside other highly motivated and talented PhD candidates and researchers. You will also have access to the knowledge base, state-of-the-art research infrastructure, and impact orientation of the partners in the team.
In addition to your education and development within the thematic research area, you will gain transferable skills within project development and management, science communication, research ethics, innovation and entrepreneurial thinking, as well as basic university didactics.
As a PERSEUS PhD candidate, you will be employed by NTNU. During your stay, you will do a 2–3 month international stay and a 1-2 month national stay with one of the PERSEUS partners. This will allow you to extend your network within academia and industry, and to learn about your research area from an academic, innovation, and societal perspective.
The duration of the PhD employment is 36 months.
Starting gross salary is 501.200 NOK/year (equal to approx. 49.000 EUR/year by the exchange rate of December 2022).
We are looking for PhD candidates from all nationalities, who want to contribute to our quest to create knowledge for a better world. PERSEUS recruits candidates according to the EU's mobility rule, i.e. applicants cannot have spent more than 12 months in Norway during the last 3 years, be within the first four years of their research careers and not yet be awarded a doctoral degree.
We believe in fair and open processes. All applications will be considered through a transparent evaluation procedure, with independent observers involved.
The position's working place is NTNU campus in Trondheim.
Your immediate leader is Head of Department.
Duties of the position
Conduct high quality research in the field of extended reality, digital twins, and artificial intelligence.
Report regular research progress in agreement with the supervisors.
Engage and communicate with both academic partners and public stakeholders within Mission Mjøsa to realize the overall aim of the project.
Actively participate in the design, implementation, and evaluation of the overall technological ecosystem of Mission Mjøsa.
Contribute to the dissemination and outreach of the research outcomes through public media, conferences, and publications
Submit an application for admission to the PhD-program at NTNU no later than 3 months after the employment.
Undertake the necessary courses (30 ECTS) as part of the PhD program.
Contribute to the academic environment at department, faculty and NTNU.
Required selection criteria
International mobility requirements: Applicants of any age and any nationality will be eligible as far as they fulfil the mobility requirement of the COFUND programme, namely, the applicants must not have resided or carried out their main activity (work, studies, etc.) in the country of the host organization (Norway) for more than 12 months in the 3 years immediately before the call deadline of PERSEUS.
Candidates must at the date of the call deadline be within the first four years of their research careers and not yet be awarded a doctoral degree. Full-time equivalent research experience is measured from the date when the candidate obtained the degree entitling him/her to embark on a doctorate (e.g. from the Master's degree).
Education requirements: 5 years of higher education (BSC and MSC) or education equal to (300 ECTS). The grade requirements are B or higher (based on NTNU's grading scale). Master degree must be completed by the call deadline. Education will have to be documented by diploma supplement or equivalent documentation in English and include a description of the educational system. International Relations do require Chinese diplomas to be verified using CHSI. The NTNU Office of International Relations will evaluate degrees and diplomas.
Language skill requirements: The applicants will be asked to provide evidence of good English language skills, written and spoken. The following certificates may be used as such evidence: TOEFL, IELTS or Cambridge Certificate in Advanced English (CAE) or Cambridge Certificate of Proficiency in English (CPE).
Export of Knowledge Control: The PhD candidates who, based on a comprehensive first-hand assessment, might come into conflict with legislation governing exports of knowledge, technology and services will not advance further from the first stage in the recruitment process. For further information, please refer to the Export Control Act.
In addition, the candidate must have:
A master's degree in computer science or equivalent with strong analytical skills.
Relevant background with deployment in 3D environments such as digital models or digital twins.
Relevant background and experience within machine learning and / or modern computer vision.
Excellent programming skills and good knowledge of key programming languages and frameworks used machine learning, date science and for developing 3D environments.
The appointment is to be made in accordance with Regulations concerning the degrees of Philosophiae Doctor (PhD) and Philosodophiae Doctor (PhD) in artistic research national guidelines for appointment as PhD, post doctor and research assistant
Preferred selection criteria
Have an interest in and relevant experience related to mobility, digitalization, enabling digital twin technologies like iot, bigdata, AI, Simulation, Cloud computing, GUI/HCI, XR/Viz.
Have a good understanding of the connection between technology, processes, and human interaction in society.
Excellent written and oral English.
Personal characteristics
Ability to work independently as well as in cross disciplinary teams
Ability to interact and collaborate with actors in academia, public sector and industry (e.g. Behave respectfully and value the inputs and opinions of others)
Ability to thrive and contribute to the work environment
Be self-motivated, focused and goal-oriented
Committed and keep deadlines
Flexible, reliable, and solution-orientated
Innovation driven, enthusiastic and ambitious
Scientifically curious and open to new research challenges, demonstrate persistence in addressing technical problems
Good communication and dissemination skills.
Emphasis will be placed on personal and interpersonal qualities.
We offer
Salary and conditions
PhD candidates are remunerated in code 1017 and are normally remunerated at gross from NOK 501 200 per annum before tax, however it may be negotiable (increased) depending on high level of qualifications and research experience of the candidate. From the salary, 2% is deducted as a contribution to the Norwegian Public Service Pension Fund.
The period of employment is 3 years.
Appointment to a PhD position requires that you are admitted to the PhD program in Computer Science (IDI) within three months of employment, and that you participate in an organized PhD programme during the employment period.
The engagement is to be made in accordance with the regulations in force concerning State Employees and Civil Servants, and the acts relating to Control of the Export of Strategic Goods, Services and Technology. Candidates who by assessment of the application and attachment are seen to conflict with the criteria in the latter law will be prohibited from recruitment to NTNU.
After the appointment you must assume that there may be changes in the area of work.
It is a prerequisite you can be present at and accessible to the institution daily.
About the application
The application and supporting documentation to be used as the basis for the assessment must be in English.
Publications and other scientific work must follow the application. Please note that your application will be considered based solely on information submitted by the application deadline. You must therefore ensure that your application clearly demonstrates how your skills and experience fulfil the criteria specified above.
Please submit your application electronically via Jobbnorge website. Applicants must upload the following documents within the closing date:
A short cover letter identifying your motivation and suitability for the position (based on the stated selection criteria).
CV including information relevant for the qualifications, submitted together with an identification document and name, current affiliation, and email address of at least two persons that will serve as a reference for you.
Certified copies of academic diplomas and transcripts and 2 reference letters.
If all, or parts, of your education has been taken outside of Norway, we also ask you to attach documentation of the scope and quality of your entire education, both bachelor`s and master`s education, in addition to other higher education. Description of the documentation required can be found here. If you already have a statement from NOKUT, please attach this as well. Applicants from universities outside of Norway will be requested to send a diploma supplement (or a similar document) which describes in details the study and grading system, and the rights for further studies associated with the obtained degree. Chinese applicants are required to provide confirmation of Master Diploma from China Credentials Verification (CHSI).
A research interest description (maximum 2 pages) that includes a short presentation of the motivation for a PhD study, suitability for the position and the applicant's view towards listed research challenges as well as the theoretical and methodological approach to the challenges.
Scientific publications (if any). Joint works will be considered. If it is difficult to identify your contribution to joint works, you must attach a brief description of your participation.
In the evaluation of which candidate is best qualified, emphasis will be placed on education, experience and personal and interpersonal qualities. Motivation, ambitions, and potential will also count in the assessment of the candidates.
NTNU is committed to following evaluation criteria for research quality according to The San Francisco Declaration on Research Assessment - DORA.
General information
NTNU believes that inclusion and diversity is our strength. We want to recruit people with different competencies, educational backgrounds, life experiences and perspectives to contribute to solving our social responsibilities within education and research. We will facilitate for our employees' needs.
The city of Trondheim is a modern European city with a rich cultural scene. Trondheim is the innovation capital of Norway with a population of 200,000. The Norwegian welfare state, including healthcare, schools, kindergartens and overall equality, is probably the best of its kind in the world. Professional subsidized day-care for children is easily available. Furthermore, Trondheim offers great opportunities for education (including international schools) and possibilities to enjoy nature, culture and family life and has low crime rates and clean air quality.
As an employee at NTNU, you must at all times adhere to the changes that the development in the subject entails and the organizational changes that are adopted.
According to the Information Act (Offentleglova), a public list of applicants with name, age, job title and municipality of residence is prepared after the application deadline. If you want to reserve yourself from entry on the public applicant list, this must be justified. Assessment will be made in accordance with current legislation. You will be notified if the reservation is not accepted.
If you have any questions about the position, please contact Associate Professor Gabriel Kiss, telephone +47 91897945, email gabriel.kiss@ntnu.no or PostDoc Shubham Jain, telephone +47 73413095, email: shubham.jain@ntnu.no. If you have any questions about the recruitment process, please contact the HR-team at the Department of Computer Science, e-mail; hr@idi.ntnu.no.
If you think this looks interesting and in line with your qualifications, please submit your application electronically via jobbnorge.no with your CV, diplomas and certificates attached. Applications submitted elsewhere will not be considered. Upon request, you must be able to obtain certified copies of your documentation.
Application deadline: 14.02.23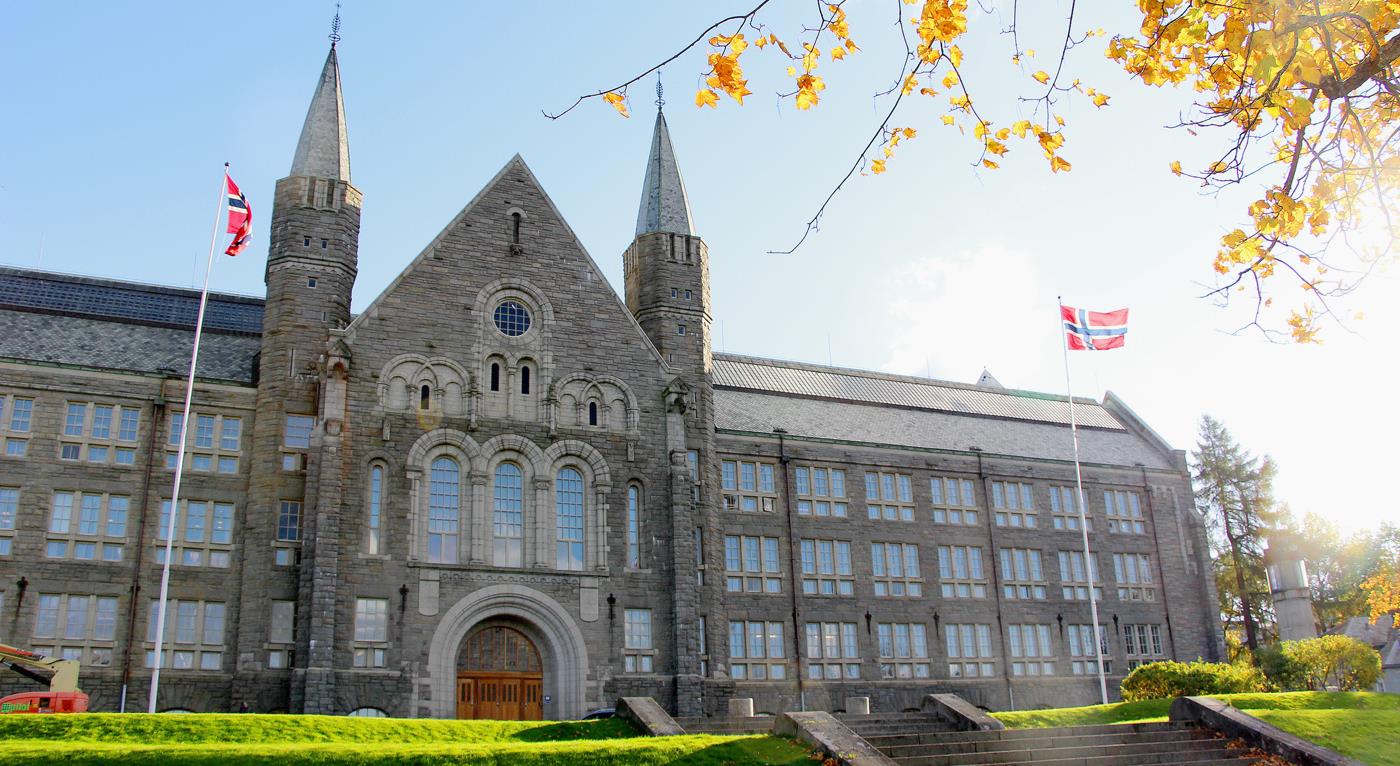 NTNU - knowledge for a better world
The Norwegian University of Science and Technology (NTNU) creates knowledge for a better world and solutions that can change everyday life.
Department of Computer Science
We are the leading academic IT environment in Norway, and offer a wide range of theoretical and applied IT programmes of study at all levels. Our subject areas include hardware, algorithms, visual computing, AI, databases, software engineering, information systems, learning technology, HCI, CSCW, IT operations and applied data processing. The Department has groups in both Trondheim and Gjøvik. The Department of Computer Science is one of seven departments in the Faculty of Information Technology and Electrical Engineering .
Deadline 14th February 2023
Employer NTNU - Norwegian University of Science and Technology
Municipality Trondheim
Scope Fulltime
Duration Temporary
Place of service NTNU Campus Trondheim
Similar jobs
Trondheim, Norway
NORWEGIAN UNIVERSITY OF SCIENCE & TECHNOLOGY - NTNU

Trondheim, Norway
NORWEGIAN UNIVERSITY OF SCIENCE & TECHNOLOGY - NTNU

Trondheim, Norway
NORWEGIAN UNIVERSITY OF SCIENCE & TECHNOLOGY - NTNU
More searches like this