Postdoctoral Research Fellowship in Compound Specific Isotope Analysis
Location

Trondheim, Norway

End of advertisement period

12 Jan 2023

Ref

236003

Academic Discipline

Job Type

Contract Type

Hours
About the job
The postdoctoral fellowship position is a temporary position where the main goal is to qualify for work in senior academic positions.
We seek to appoint a four-year postdoctoral research fellow (PDR) specializing in compound specific and traditional (bulk) stable isotope analysis, applied to bone collagen from archaeological and historical osteological specimens of marine fish and sea mammals. The successful applicant will: (i) join a growing interdisciplinary team studying human impacts on key marine taxa globally over the last two millennia; (ii) lead their own isotope-driven research, within the overall goals of the 4-OCEANS project; (iii) collaborate with project team members specializing in ancient DNA, data science, bulk stable isotope analysis, geometric and traditional morphometrics, zooarchaeology and environmental history; and (iv) build collaborations with national and international institutions and researchers.
More specifically, the successful applicant will design data-collection strategies for bulk and compound specific stable isotope analysis, to elucidate temporal shifts in ecosystem baselines and animal trophic level, and to infer (in combination with genomic evidence) long-range trade of marine resources. They will establish protocols for data collection, carry out compound specific stable isotope measurements using state-of-the-art in-house GC-IRMS equipment, conduct quantitative data analysis in cooperation with other project members, and lead the writing of research manuscripts for international journals, as well as being a co-author of other interdisciplinary papers within the 4-OCEANS project.
The post-holder will have successfully defended their PhD, authored high-quality publication(s) in a related field, and demonstrated evidence of being both intellectually driven and highly cooperative in a teamwork setting. They will be clearly motivated to contribute to the scientific and societal goals of the 4-OCEANS project, and also to work collaboratively with Indigenous rightsholders. Candidates having backgrounds in either ecology or archaeology (broadly defined) are welcome, with training available to assist the successful applicant in bridging disciplines.
4-OCEANS is a European Research Council Synergy Project funded for six years under the European Union's Horizon 2020 research and innovation programme. It aims to assess the importance of marine life for human societies globally during the last two millennia, up to the age of fishing under steam-powered vessels. Further information regarding the project and growing team is available at https://www.ntnu.edu/museum/4-oceans and https://www.tcd.ie/tceh/4-oceans/.
The post-holder will join the Department of Archaeology and Cultural History, in the University Museum of the Norwegian University of Science and Technology (NTNU). They will work closely with expert advisors Professor Paul Szpak (Trent University, Canada) and Dr Thomas Larsen. (Max Planck Institute for Geoanthropology, Germany), via online collaboration and research visits. They will be supported by a part-time project technician and utilise the new stable isotope facility of the Norwegian National Laboratory for Age Determination (directed by Dr Bente Philippsen), also part of the NTNU museum.
The post-holder will report to principal investigator Professor James Barrett (james.barrett@ntnu.no), who can be contacted for informal inquiries. The post will begin at latest 1 September 2023.
Duties of the position
Finalise research design, including sample choice, sample size, data-collection strategy and protocol design for isotopic analyses specific to each taxon (note that many samples are ready for immediate analysis).
Liaise with project partners, conduct sampling visits (nationally and internationally) and maintain excellent sample records.
Maintain, optimize and operate the GC-IRMS instrument, conducting primary analysis of faunal material of the ten key taxa of the 4-OCEANS project.
Conduct quantitative data analysis in cooperation with other project members.
Lead the writing of predominantly stable isotope papers for international journals.
Co-author interdisciplinary papers led by other team members.
Ensure the open-access archiving of project stable isotope data, and associated meta-data, following project protocols.
Maintain accurate and accessible records of the post-holder's research expenses and research activities, for reporting to the funder.
Give effective project presentations in English, and act as a project ambassador during research activities and conference attendance, nationally and internationally.
Provide frequent updates of project progress to James Barrett and other team members.
Engage with training opportunities as needed to fulfil the interdisciplinary objectives of the role.
Required selection criteria
A professionally relevant background in isotope ecology within ecology, palaeoecology, archaeology or a cognate discipline, with direct experience of stable and/or compound specific isotope analysis.
A successfully defended PhD (by the start date).
A strong academic background from your previous studies.
A track record of international journal publication, commensurate with career stage. For recent graduates, planned publications can be in manuscript (e.g. forthcoming) form if available for evaluation.
Demonstrated attention to detail regarding data collection and analysis.
Evidence of collegial teamwork and collaborative research.
Demonstrated clear motivation to further the aims of the 4-OCEANS project and to work at the NTNU University Museum.
Ability to conduct daily spoken and written work in English.
The appointment is to be made in accordance with Regulations on terms of employment for positions such as postdoctoral fellow, Ph.D Candidate, research assistant and specialist candidate.
Preferred selection criteria
Direct experience in operation of GC and IRMS instruments.
Direct experience of compound specific isotope analysis (in addition to bulk isotope analysis).
Direct experience of marine ecology and/or archaeology.
Excellent public presentation skills.
Evidence of experience working with computer programming languages (e.g. Python/R) and statistical analyses.
Research experience that complements existing expertise within the 4-OCEANS team.
Personal characteristics
Honesty
Collegiality
Intellectual ambition
Generosity
Attention to detail
Emphasis will be placed on personal and interpersonal qualities.
We offer
Exciting and stimulating tasks in a strong international academic environment
Encouragement and support to develop an independent research profile within a cooperative team
An open and inclusive work environment with dedicated colleagues
A competitive salary and generous holiday entitlement
Favourable terms in the Norwegian Public Service Pension Fund
Salary and conditions
As a Postdoctoral Fellow (code 1352) you are normally paid from gross NOK 563 500 per annum before tax, depending on qualifications and seniority. From the salary, 2% is deducted as a contribution to the Norwegian Public Service Pension Fund
The period of employment is 4 years.
The engagement is to be made in accordance with the regulations in force concerning State Employees and Civil Servants, and the acts relating to Control of the Export of Strategic Goods, Services and Technology. Candidates who by assessment of the application and attachment are seen to conflict with the criteria in the latter law will be prohibited from recruitment to NTNU.
After the appointment you must assume that there may be changes in the area of work.
The position is subject to external funding.
It is a prerequisite you can be present at and accessible to the institution daily, except when on holiday or travelling for agreed project research.
About the application
The application and supporting documentation to be used as the basis for the assessment must be in English.
Publications and other scientific work must follow the application. Please note that applications are only evaluated based on the information available on the application deadline. You should ensure that your application shows clearly how your skills and experience meet the criteria which are set out above. 
If, for any reason, you have taken a career break or have had an atypical career and wish to disclose this in your application, the selection committee will take this into account, recognizing that the quantity of your research may be reduced as a result.
The application must include:
CV, including education (with results), employment, awards, major conference presentations and publications list
A cover letter setting out your previous research history, your intellectual ambitions within the 4-OCEANS project, and your motivation for joining the project and NTNU.
Name and address of three academic referees
Up to three sample publications or other relevant research work
If not yet graduated, an official confirmation of the date your PhD requirements will be fulfilled.
If offered the position, you may be required to provide documentation (certificates and diplomas) of your qualifications
If all, or parts, of your education has been taken abroad, we also ask you to attach documentation of the scope and quality of your entire education. Description of the documentation required can be found here. If you already have a statement from NOKUT, please attach this as well.
Co-authored works are welcome as sample publications. If it is difficult to identify your contribution to joint works, please attach a brief description of your participation.
In the evaluation of which candidate is best qualified, emphasis will be placed on education, experience and personal and interpersonal qualities. Motivation, ambitions, and potential will also count in the assessment of the candidates.
NTNU is committed to following evaluation criteria for research quality according to The San Francisco Declaration on Research Assessment - DORA.
General information
NTNU believes that inclusion and diversity is a strength. We want our faculty and staff to reflect Norway's culturally diverse population and we continuously seek to hire the best minds. This enables NTNU to increase productivity and innovation, improve decision making processes, raise employee satisfaction, compete academically with global top-ranking institutions and carry out our social responsibilities within education and research. NTNU emphasizes accessibility and encourages qualified candidates to apply regardless of gender identity, ability status, periods of unemployment or ethnic and cultural background.
NTNU is working actively to increase the number of women employed in scientific positions and has a number of resources to promote equality.
The city of Trondheim is a modern European city with a rich cultural scene. Trondheim is the innovation capital of Norway with a population of 200,000. The Norwegian welfare state, including healthcare, schools, kindergartens and overall equality, is probably the best of its kind in the world. Professional subsidized day-care for children is easily available. Furthermore, Trondheim offers great opportunities for education (including international schools) and possibilities to enjoy nature, culture and family life and has low crime rates and clean air quality.
As an employee at NTNU, you must at all times adhere to the changes that the development in the subject entails and the organizational changes that are adopted.
A public list of applicants with name, age, job title and municipality of residence is prepared after the application deadline. If you want to reserve yourself from entry on the public applicant list, this must be justified. Assessment will be made in accordance with current legislation. You will be notified if the reservation is not accepted.
If you have any questions about the position, please contact Prof. James Barrett, email james.barrett@ntnu.no. If you have any questions about the recruitment process, please contact HR-Manager Christen Torvik, e-mail: christen.torvik@ntnu.no.
If you think this looks interesting and in line with your qualifications, please submit your application electronically via jobbnorge.no with your CV, cover letter and the other documents requested above. Applications submitted elsewhere will not be considered.
Application deadline: 12 January 2023.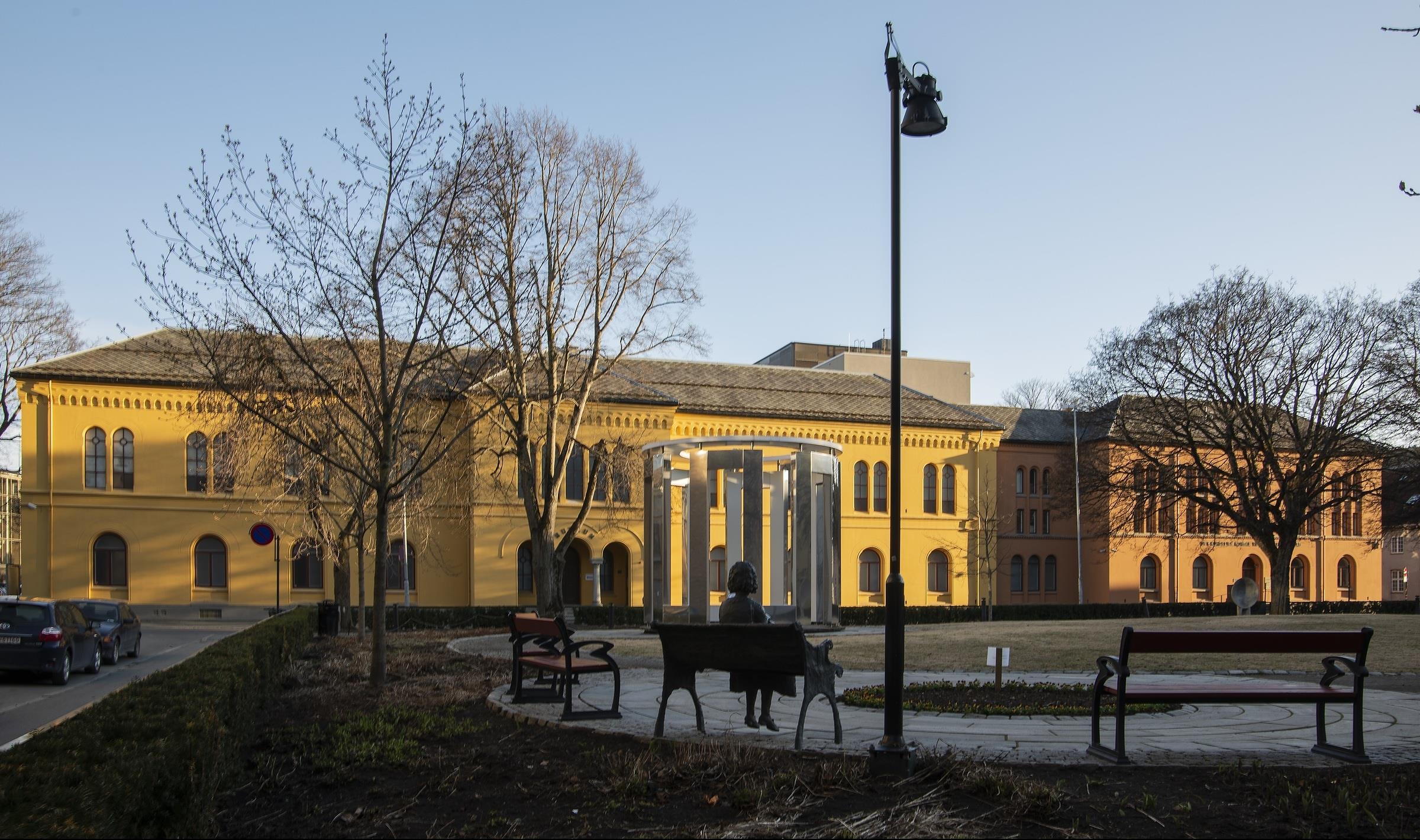 NTNU
NTNU - knowledge for a better world
The Norwegian University of Science and Technology (NTNU) creates knowledge for a better world and solutions that can change everyday life.
Department of Archaeology and Cultural History
Our most important field of research is cultural history and cultural heritage, technology and methods of spatial analysis, and conservation in practice. In terms of the Cultural Heritage Act, we conduct archaeological surveys and excavations both on land and in water. Heritage management duties also include preservation and curation of cultural heritage archives and collections. We conduct extensive dissemination and outreach, and educate archaeologists in cooperation with the Department of Historical Studies. The Department of Archaeology and Cultural History is one of two departments at the NTNU University Museum.
Deadline 12th January 2023
Employer NTNU - Norwegian University of Science and Technology
Municipality Trondheim
Scope Fulltime
Duration Fixed Term
Place of service