Professor / Associate Professor in Construction and Production of Timber Buildings
End of advertisement period

07 Dec 2022

Ref

235437

Academic Discipline

Contract Type

Hours
About the job
NTNU has a vacancy for a permanent position at the Department of Manufacturing and Civil Engineering at campus Gjøvik. Applicants at Professor and Associate Professor levels are invited to apply.
The Department is increasing its focus on the design, construction and production of timber buildings and is looking for a candidate to strengthen this field. The candidate will conduct research to facilitate efficient designs and production methods for timber buildings in close cooperation with both academic partners and local, national, and international companies. The region around campus Gjøvik is known for its manufacturing industry, where automotive and wood processing companies play a leading role.
The Department has regional responsibility for engineering education at bachelor, master, and PhD levels, and is planning to establish a new master study related to the design, construction and production of timber buildings. The successful candidate will take a leading role in this work and will be involved in both course development, teaching and supervision at all levels.
NTNU participates in several research centers, including SFI Manufacturing which is a cross-disciplinary center for research-based innovation for competitive high-value manufacturing in Norway. Concerning the wood industry, NTNU is a member of the Norwegian Wood Cluster (https://www.nwcluster.no/about-us), where one of the targets is to develop advanced industrial processes in the wood value chain.
The recently gained project cirkWOOD involves among others digitalization of the wood value chain, the development of three new wood processing factories together with industrial partners, and the funding of a new robotic lab. The latest gained project 1-2-TRE-STEG involves reverse logistics, remanufacturing and circularity in timber construction.
You will report to the Head of Department.
Duties of the position
The Professor/Associate Professor is expected to play a leading role in the research and research-based education related to timber buildings for bachelor, master, and PhD students in cooperation with existing staff at the department.
The successful candidate is expected to initialize and lead research projects within the field of design, construction and production of timber buildings, and acquiring funding from National and European Union (EU) funding programs.
Required qualifications
Ability to initiate and conduct scientific work
Experience with teaching at university level
Scientific publications within fields relevant to the design, construction or production of timber buildings or relevant fields including Manufacturing Engineering
Should demonstrate a potential for direct interactions with industrial partners
Able to initiate an individual and creative research program
Experience in attracting and leading research projects
Excellent oral and written English
Professor:
You must have the qualifications required for the position of Professor in the field of design, construction or production of timber buildings (or in relevant fields including Manufacturing Engineering), as outlined in § 1-2 of the regulations concerning appointment and promotion to teaching and research posts
Your scientific experience must be primarily in the field of design, construction or production of timber buildings or other relevant field including e.g., Manufacturing Engineering.
In addition to the requirements for basic educational competence, you must also document:

The development of the quality of your own teaching and supervision of students over time
Broad experience as a supervisor, preferably at a master's/PhD level
Participation in improving the quality of education in a professional environment
Associate professor:
You must have the qualifications required for the position of Associate Professor in the field of design, construction or production of timber buildings (or in relevant fields including Manufacturing Engineering) , as outlined in the regulations concerning appointment and promotion to teaching and research posts
Your PhD, or comparable academic work, must be within the field of design, construction or production of timber buildings or other relevant field including e.g., Manufacturing Engineering.
If you can document that the PhD thesis has been submitted, your application can be assessed even if you have not yet defended your dissertation. Documentation of the obtained doctoral degree must be presented before you can take up the position.
Applicable to all:
You must document relevant basic competence in teaching and supervision at a university/higher education-level, as referenced in the Norwegian national Regulations. If this cannot be documented, you will be required to complete an approved course in university pedagogy within two years of commencement. NTNU offers qualifying courses.
New employees who do not speak a Scandinavian language by appointment is required, within three years, to demonstrate skills in Norwegian or another Scandinavian language equivalent to level three of the course for Norwegian for speakers of other languages at the Department of Language and Literature at NTNU.
Preferred qualifications
Experience with relevant software used in the design and/or production of timber buildings
Have good knowledge of optimizing wood-based elements for automated production
Experience with experimental testing of timber components and structures
Experience with teaching and supervision at the master's level in topics that primarily support our planned master's degree program within the design and/ or production of timber buildings
Have good knowledge of relevant regulations for the construction industry nationally and/or the harmonized European regulations
Have demonstrated the ability to win and carry out research projects, with emphasis on EU-level cooperation
Personal qualities
Communication: The successful candidate will be able to communicate information with clarity and ease, both orally and written
Taking initiative: The successful candidate will seek out new opportunities at work, and initiate activities and projects by working independently
Team player: The successful candidate will work excellently together with colleagues, students, and external stakeholders
Enthusiastic: Has the urge to take the extra step to include all students and maintain a good dialogue with them
Willing to learn: The successful candidate is curious and willing to learn
Emphasis will be placed on personal and interpersonal qualities.
We offer 
Application Process
You can find more information about working at NTNU and the application process here.
Salary and conditions
Salary for this position is depending on qualifications and seniority. As required by law, 2% of this salary will be deducted and paid into the Norwegian Public Service Pension Fund.
The engagement is to be made in accordance with the regulations in force concerning State Employees and Civil Servants, and the acts relating to Control of the Export of Strategic Goods, Services and Technology. Candidates who by assessment of the application and attachment are seen to conflict with the criteria in the latter law will be prohibited from recruitment to NTNU.  
After the appointment you must assume that there may be changes in the area of work.
It is a prerequisite you can be present at and accessible to the institution on a daily basis.
About the application
Your application and supporting documentation must be in English.
Publications and other scientific work must follow the application. Please note that your application will be considered based solely on information submitted by the application deadline. You must therefore ensure that your application clearly demonstrates how your skills and experience fulfil the criteria specified above.
If, for any reason, you have taken a career break or have had an atypical career and wish to disclose this in your application, the selection committee will take this into account, recognizing that the quantity of your research may be reduced as a result.
Your application must include:
CV, diplomas, and certificates
A teaching portfolio, in which your teaching competence is compiled and presented systematically, (See guidelines for applicants: Documentation of teaching qualifications in applications and appointments to academic positions at NTNU)
Academic works – published or unpublished – that you wish to be considered during assessment of your application (up to XX items)
A description of the scientific/artistic works you consider most relevant, which you particularly wish to be factored into the assessment
A list of your previous works, with details on where they have been published
A research plan
Details of projects for which you have served as project manager, including information on financing, duration, and scope
Names and contact information for three relevant referees
Joint work will also be considered. If it is difficult to identify your specific input to a joint project, you must include evidence of your contributions.
In the evaluation of which candidate is best qualified, emphasis will be placed on education, experience and personal and interpersonal qualities. Motivation, ambitions, and potential will also count in the assessment of the candidates. Our assessment of the pedagogical skills will be based on documented pedagogical material, forms of presentation in your academic works, teaching experience, PhD, and Masters supervision, and any other relevant pedagogical background. Both quality and scope will be taken into consideration.
NTNU is obliged by the evaluation criteria for research quality in accordance with The San Fransisco Declaration on Research Assessment – DORA. This means that we will pay particular attention to the quality and academic range demonstrated by your scientific work to date. We will also pay attention to research leadership and participation in research projects. Your scientific work from the last five years will be given the most weight.
Your application will be considered by an expert committee. Candidates of interest will be invited to an interview, and to deliver a trial teaching session.
General information
NTNU believes that inclusion and diversity is a strength. We want our faculty and staff to reflect Norway's culturally diverse population and we continuously seek to hire the best minds. This enables NTNU to increase productivity and innovation, improve decision making processes, raise employee satisfaction, compete academically with global top-ranking institutions and carry out our social responsibilities within education and research. NTNU emphasizes accessibility and encourages qualified candidates to apply regardless of gender identity, ability status, periods of unemployment or ethnic and cultural background.
NTNU is working actively to increase the number of women employed in scientific positions and has a number of resources to promote equality.
The city of Gjøvik has a population of 30 000 and is a town known for its rich music and cultural life. The beautiful nature surrounding the city is ideal for an active outdoor life! The Norwegian welfare state, including healthcare, schools, kindergartens and overall equality, is probably the best of its kind in the world.
As an employee at NTNU, you must continually maintain and improve your professional development and be flexible regarding any organizational changes.
A public list of applicants with name, age, job title and municipality of residence is prepared after the application deadline. If you want to reserve yourself from entry on the public applicant list, this must be justified. Assessment will be made in accordance with current legislation. You will be notified if the reservation is not accepted.
For the sake of transparency, candidates will be given the expert evaluation of their own and other candidates. As an applicant you are considered part of the process and is stipulated to rules of confidentiality.
If you have any questions regarding the position, please contact Head of department, Torbjørn Skogsrød, torbjorn.skogsrod@ntnu.no
If you have questions regarding the recruitment process, please contact HR consultant, Kristine Rognlid Hagaseth, kristine.r.hagaseth@ntnu.no
If you think this looks interesting and in line with your qualifications, please submit your application electronically via jobbnorge.no with your CV, diplomas and certificates attached. Applications submitted elsewhere will not be considered. Upon request, you must be able to obtain certified copies of your documentation. 
Application deadline: 07.12.2022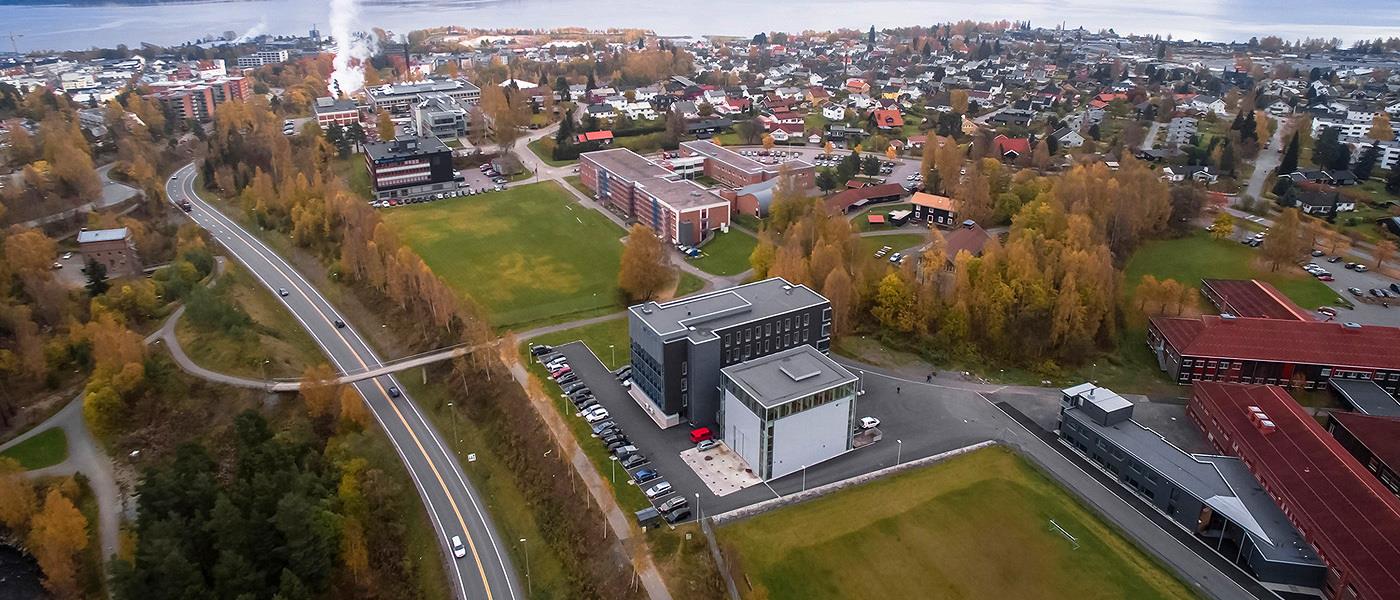 NTNU - knowledge for a better world
The Norwegian University of Science and Technology (NTNU) creates knowledge for a better world and solutions that can change everyday life.
Department of Manufacturing and Civil Engineering
Our profile of expertise can help to solve the world's most important societal challenge: the development of sustainable solutions in industry and society. This profile includes research on modern industrial processes, use of new and recycled materials, new technological solutions and the application of new forms of organization and business models. The Department of Manufacturing and Civil Engineering is one of eight departments in the Faculty of Engineering.
Deadline 7th December 2022
Employer NTNU - Norwegian University of Science and Technology
Municipality Gjøvik
Scope Fulltime
Duration Permanent
Place of service Campus Gjøvik