PhD Position in Recycling of Polymer Composites and Circularity
End of advertisement period

07 Oct 2022

Ref

233181

Academic Discipline

Contract Type

Hours
About the position
At the Dept. of Manufacturing and Civil Engineering, Faculty of Engineering, Norwegian University of Science and Technology (NTNU) in Gjøvik, there is a PhD position available in recycling of polymer composites and circularity.
The position is a 100% employment for 3 years.
NTNU in Gjøvik is one of the new campuses of NTNU, located approximately 120km north of Oslo. NTNU works in close cooperation with SINTEF Manufacturing (SM) at Raufoss (10km away of Gjøvik) and SINTEF Materials & Nanotechnology (SINTEF M&N) in Oslo. NTNU, SM and SINTEF M&N work in close cooperation with the industrial sector in Norway and abroad.
The Dept. of Manufacturing and Civil Engineering (IVB) consists of 3 main research groups (Group for Sustainable Composites, Group for Digitalization, Group for Industry 4.0). The candidate will join the Group for Sustainable Composites. The department is in possession of brand-new facilities for polymers and composites research covering manufacturing (including 3D printing), testing, characterization, non-destructive evaluation and recycling.
NTNU in Gjøvik is the main centre for additive manufacturing in Norway and it is envisaged to become the main centre for sustainable & advanced composites research.
We are looking for an exceptional candidate who has experience with university research. The candidate will support our group's strategy on the increasingly growing demand on sustainable polymers and composites, bio-based composites, advanced composites, multifunctional (i.e. self-diagnosing) composites and other innovative composites for engineering applications. The successful candidate will be expected to contribute to current research activities at NTNU and our cooperation partners, both inside NTNU, in Norway and internationally. The candidate will also be involved in teaching activities and tutoring of students at bachelor and postgraduate level. Applicants with the ability to work across disciplines are especially encouraged to apply.
Your immediate leader is Head of Department.
Duties of the position
The PhD position aims to:
Study the properties and status of End-of-Life polymer composites
Develop a recycling protocol for multilayer polymer composites
Study environmental impact and financial viability of new composite solutions
Develop a framework for the recycling of multilayer polymer composites
The successful candidate will study challenges related to the recycling of polymer-based products. To do that, basic knowledge and understanding of circular economy, sustainability and recycling is required. The candidate will focus on a combined experimental and theoretical study, to address the needs of the project. We will develop solutions to assess and recycle. The research will be carried out in close collaboration with national and European partners. The PhD candidate will be part of the team of ASEMlab – NTNU (Laboratory of Advanced and Sustainable Engineering Materials), whilst this PhD position will be part of running European (H2020 and Horizon Europe) and National funded projects, therefore, professionality, exceptional communication skills as well as the ability to travel for project meetings and other dissemination activities, is a must.
Required selection criteria
The PhD-position's main objective is to qualify for work in research positions.
The qualification requirement is completion of a master's degree or second degree (equivalent to 120 credits) with a strong academic background in Materials Science and Engineering, Mechanical Engineering or equivalent education with a grade of B or better in terms of NTNU's grading scale. Applicants with no letter grades from previous studies must have an equally good academic foundation. Applicants who are unable to meet these criteria may be considered only if they can document that they are particularly suitable candidates for education leading to a PhD degree. The appointment is to be made in accordance with the regulations in force concerning State Employees and Civil Servants and national guidelines for appointment as PhD, Post-doctoral and research assistant
The appointment is to be made in accordance with Regulations concerning the degrees of Philosophiae Doctor (PhD) and Philosodophiae Doctor (PhD) in artistic research national guidelines for appointment as PhD, post doctor and research assistant
Preferred selection criteria
strong background in polymers and polymer composites
extensive documented laboratory hands-on experience is a must (i.e. manufacturing, testing, characterization and analysis)
experience with degradation issues of polymeric products during service
experience with environmental impact assessment and financial viability assessment (LCA/LCC)
strong knowledge of recycling processes and circularity aspects
experience with non-destructive evaluation will be considered a merit
ambitious, proactive with a strong ability to work on problem oriented activities
language requirements:
Proficiency in English language written and communication skills is a prerequisite. The candidate is expected to be fluent in written and oral English language skills. Candidates from universities outside Scandinavia and English speaking countries are kindly requested to document English language proficiency (TOEFL, IELTS, Cambridge Certificate in Advanced English (CAE) or Cambridge Certificate of Proficiency in English (CPE)).
TOEFL: 600 (paper-based test), 92 (Internet-based test)
IELTS: 6.5, with no section lower than 5.5 (only Academic IELTS test accepted)
CAE/CPE: grade B or A.
In extraordinary circumstances, formal documentation of language skills can be relinquished. In such cases the candidate's language skills will be assessed in a personal interview.
Personal characteristics
We are looking for a positive, balanced personality who can think creatively and critically. The candidate must have excellent analytical and collaboration skills as well as an ability to work independently and in teams.
Cooperation skills and communication skills are important for the position and will be highly weighted in the selection process.
Emphasis will be placed on education, previous experience and personal suitability, as well as motivation, in terms of the qualification requirements specified in the advertisement.
We offer
Salary and conditions
As a PhD candidate (code 1017) you are normally paid from gross NOK 501 200 per annum before tax, depending on qualifications and seniority. From the salary, 2% is deducted as a contribution to the Norwegian Public Service Pension Fund.
The period of employment is 3 years.
Appointment to a PhD position requires that you are admitted to the PhD programme within three months of employment, and that you participate in an organized PhD programme during the employment period.
The engagement is to be made in accordance with the regulations in force concerning State Employees and Civil Servants, and the acts relating to Control of the Export of Strategic Goods, Services and Technology. Candidates who by assessment of the application and attachment are seen to conflict with the criteria in the latter law will be prohibited from recruitment to NTNU. After the appointment you must assume that there may be changes in the area of work.
The position is subject to external funding.
It is a prerequisite you can be present at and accessible to the institution daily.
About the application
The application and supporting documentation to be used as the basis for the assessment must be in English.
Publications and other scientific work must follow the application. Please note that your application will be considered based solely on information submitted by the application deadline. You must therefore ensure that your application clearly demonstrates how your skills and experience fulfil the criteria specified above.
The application must include:
Cover letter
Curriculum vitae
Certified copy of transcripts and diplomas with grades from post graduate studies
Statement of Purpose (max. 1 page) that should include:

A short presentation of the motivation for a PhD student
How the applicant sees his/her background suitable for the position
The applicant's view of research challenges within the area of the PhD position

Names and contact details of at least 2 reference persons who we can contact
A copy of the master thesis (in PDF), or, for those who are near to completion of their MSc, an extended abstract combined with a statement of how and when the applicant plans to complete the thesis (1 page)
Incomplete applications and applications not meeting the background criteria, will not be considered. Nominations and applications will be considered until the position is filled.
If all, or parts, of your education has been taken abroad, we also ask you to attach documentation of the scope and quality of your entire education, both bachelor's and master's education, in addition to other higher education. Description of the documentation required can be found here. If you already have a statement from NOKUT, please attach this as well.
We will take joint work into account. If it is difficult to identify your efforts in the joint work, you must enclose a short description of your participation.
In the evaluation of which candidate is best qualified, emphasis will be placed on education, experience and personal and interpersonal qualities. Motivation, ambitions, and potential will also count in the assessment of the candidates.
NTNU is committed to following evaluation criteria for research quality according to The San Francisco Declaration on Research Assessment - DORA.
General information
NTNU believes that inclusion and diversity is our strength. We want to recruit people with different competencies, educational backgrounds, life experiences and perspectives to contribute to solving our social responsibilities within education and research. We will facilitate for our employees' needs.
NTNU is working actively to increase the number of women employed in scientific positions and has a number of resources to promote equality.
The city of Gjøvik has a population of 30 000 and is a town known for its rich music and cultural life. The beautiful nature surrounding the city is ideal for an active outdoor life! The Norwegian welfare state, including healthcare, schools, kindergartens and overall equality, is probably the best of its kind in the world.
As an employee at NTNU, you must at all times adhere to the changes that the development in the subject entails and the organizational changes that are adopted.
A public list of applicants with name, age, job title and municipality of residence is prepared after the application deadline. If you want to reserve yourself from entry on the public applicant list, this must be justified. Assessment will be made in accordance with current legislation. You will be notified if the reservation is not accepted.
For informal information about the position, interested applicants are very much encouraged to contact Professor Sotirios Grammatikos - Research Group Leader for Sustainable Composites, Director of Laboratory of Advanced & Sustainable Engineering Materials (ASEMlab), sotirios.grammatikos@ntnu.no, phone: + 4790577561.
If you have any questions about the recruitment process, please contact HR consultant Kristine Rognlid Hagaseth, e-mail: kristine.r.hagaseth@ntnu.no
If you think this looks interesting and in line with your qualifications, please submit your application electronically via jobbnorge.no with your CV, diplomas and certificates attached. Applications submitted elsewhere will not be considered. Upon request, you must be able to obtain certified copies of your documentation.
Application deadline: 07.10.2022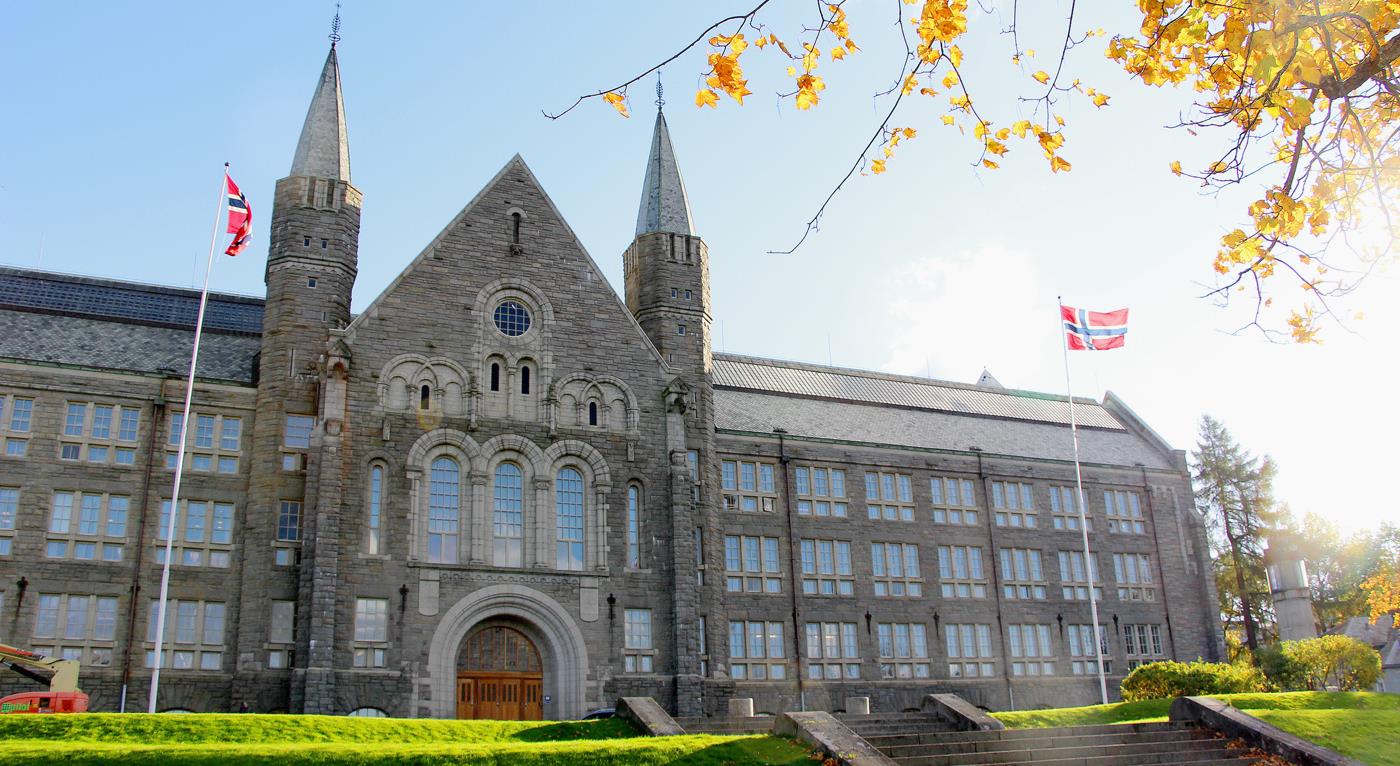 NTNU - knowledge for a better world
The Norwegian University of Science and Technology (NTNU) creates knowledge for a better world and solutions that can change everyday life.
Department of Manufacturing and Civil Engineering
Our profile of expertise can help to solve the world's most important societal challenge: the development of sustainable solutions in industry and society. This profile includes research on modern industrial processes, use of new and recycled materials, new technological solutions and the application of new forms of organization and business models. The Department of Manufacturing and Civil Engineering is one of eight departments in the Faculty of Engineering.
Deadline 7th October 2022
Employer NTNU - Norwegian University of Science and Technology
Municipality Gjøvik
Scope Fulltime
Duration Temporary
Place of service Campus Gjøvik