Postdoctoral Fellows in Re-valuing Urban Planning and Design in the face of Climate Change
Location

Trondheim, Norway

End of advertisement period

20 Oct 2022

Ref

232968

Academic Discipline

Job Type

Contract Type

Hours
About the position
We are looking for 3 Postdoctoral Fellows to join our team in demonstrating how achieving climate neutrality in cities can be combined with increasing the quality of urban living.
What enables cities' transitions to climate neutrality while being at the same time inclusive, just, beautiful and sustainable?
As a Postdoctoral Fellows, you will contribute to creating and implementing an Impact Model, with a related body of research and guidance, that allows cities to identify essential leverage points for systemic change towards climate neutrality, by including all aspectual layers of sustainability (ecological, infrastructural, social, cultural, economic, aesthetical, legal, etc.). It will function both as a documenting and assessing tool, and a guidance instrument to improve shared understanding and support for cross-cutting decision-making and implementation between stakeholders from different sectors and disciplines. As such, the work of all three Postdoctoral Fellows will contribute to developing new approaches and methods for participatory planning for climate-neutral and socially-innovative cities that are both affordable and profitable. Your work will be integrated in the Climate-Neutral and Smart Cities Guidance Package: New European Bauhaus Edition.
You will be able to perform first-of-a-kind research in a highly innovative and experimental field, in support of the European Mission on Climate-Neutral and Smart Cities (Cities Mission) and the New European Bauhaus (NEB) initiative - in Norway, Europe and globally. Given the current political, climate and energy challenges that we face, the relevance of such research can hardly be underestimated.
Your work will mainly take place within 3 Horizon Europe-funded projects: CrAFt – Creating Actionable Futures (craft-cities.eu), the NEB-STAR New European Bauhaus Lighthouse project (start 1. October 2022), and the Re-Value innovation project on re-valuing urban quality & climate neutrality in European waterfront cities (start 1. December 2022). You will be supported by a broader portfolio of projects such as the +CityxChange Smart Cities and Communities Lighthouse project (cityxchange.eu), the EERA Joint Programme on Smart Cities (eera-sc.eu), the ENHANCE Erasmus+ project (enhanceuniversity.eu) and the Norwegian innovation project DatSam on data-driven co-creation.
The postdoctoral fellowship positions are temporary positions where the main goal is to qualify for work in senior academic positions.
The position reports to the Head of the Department.
When applying, clearly state for which of the three positions you are applying (Postdoctoral Fellow 1, 2 or 3 - see Duties of the position, below). If you think that more than 1 of the positions are relevant for you, please indicate them in your prioritized order.
Duties of the position
The three Postdoctoral Fellows will work with each other, the team, and the project partners, on 3 distinct but interlinked challenges (1 per Postdoctoral Fellow).
● Postdoctoral Fellow 1: How can the Impact Model be used to strengthen local collaborative governance, and to broadly empower civil society, businesses, students, media, politicians, researchers, public authorities and other stakeholders to feel that their contributions matter? Climate neutrality requires a mission-driven and cross-disciplinary approach (not only based on the efforts of engaged individuals), which reduces fragmentation of responsibilities, strengthens policy coherence across sectors, and is firmly embedded in organisational structures, innovative regulatory and political policies, and financial and partnerships models.
● Postdoctoral Fellow 2: How can the Impact Model improve cultural and spatial quality in cities striving for climate neutrality? The aim is to improve spatial quality through multi-functional use of spaces and infrastructures for experimentation, innovation and cultural expression. This may include the use of art and culture to challenge cities to step away from business as usual, to critically reflect on their own procedures, and to put their knowledge and experience back together in novel ways, to generate inviting, attractive and regenerative surroundings where people want to spend time. and to create value to all stakeholders.
● Postdoctoral Fellow 3: How can data-driven co-creation and digital twins support the Impact Model in making the co-benefits between urban quality and climate neutrality more tangible and investable? Data-driven co-creation and digital twins may allow stakeholders to have a better visual comprehension of the effects of their actions. They can be used to bring attention to less obvious relations and qualitative aspects of city life, to support better scenario-building and decision-making, to involve citizens, provoke thought, assist in new ways of planning for climate-neutral and socially-innovative cities, and increasing willingness to invest by private and public sectors as well as civil society
Duties of the position common to all three Postdoctoral Fellows:
Participate in the CrAFt project's learning sessions with European cities, to extract and share lessons learned for/from own research
Select several cities from the CrAFt, NEB-STAR and Re-Value projects as in-depth case studies for postdoctoral research (including European and Norwegian cities)
Cooperate with the selected case cities' partners and stakeholders, e.g. businesses, property owners, (social) entrepreneurs, architects, cultural organizations, NGOs, and universities, as relevant for the postdoctoral topic
Together with the IAP team, participate in the collaborative fora of the CrAFt, NEB-STAR and/or Re-Value projects (depending on topic and case cities) as support for the postdoctoral research to

identify the needs of the participating cities and solution providers in an effective manner,
to better align goals and priorities among the cities and their stakeholders,
to promote cross-cultural communication, understanding and collaboration between cities and stakeholders, and
to speed up the learning process and iteration of results across stakeholders

Disseminate postdoctoral research results in the projects and in project-relevant fora, and publish them in open-access, high quality peer-reviewed scientific journals.
Required selection criteria
You must have completed a Norwegian doctoral degree or corresponding foreign doctoral degree recognized as equivalent to a Norwegian PhD in architecture, urban planning or urban design, or an area equivalent to these. If you can document that the PhD thesis has been submitted, your application can be assessed even if you have not yet defended your dissertation. Documentation of the obtained doctoral degree must be presented before you can take up the position.
Documented ability to observe, document, analyze, and support cross-disciplinary, cross-sectoral cooperation, disseminate results in the projects, and publish in peer-reviewed scientific journals
Documented experience with methodologies relevant for the topic for which you apply, preferably linked to climate-neutral, socially-innovative cities and communities
Documented experience in cooperation with public and private sectors, social and cultural organizations, and other societal stakeholders relevant for the topic for which you apply
Documented experience in climate-neutral, socially-innovative cities research in international context
The appointment is to be made in accordance with Regulations on terms of employment for positions such as postdoctoral fellow, Ph.D Candidate, research assistant and specialist candidate.
Preferred selection criteria
Robust portfolio of scientific publications in international context
Experience in European research and innovation projects, ideally within climate-neutral, socially-innovative cities
Active engagement in international climate-neutral, socially-innovative cities expert networks
Background in action research, participatory/transformative approaches
Good written and oral English and Norwegian language skills
Personal characteristics
Structured approach to one's own work as well as in cooperation with others
Able to work well independently as well as in cooperation with others
Flexible, able to update work plans to achieve the best possible results, even on short notice
Ability to cooperate and create results with other disciplines and sectors
Ability to understand and work in complex environments
Ability to do fieldwork, and collaborate with distributed partners locally
Willingness to travel
In the evaluation of which candidate is best qualified, emphasis will be placed on education, experience, personal and interpersonal suitability, in terms of the qualification requirements specified in the advertisement
We offer
Salary and conditions
As a Postdoctoral Fellow (code 1352) you are normally paid from gross NOK 563 500 per annum before tax, depending on qualifications and seniority. From the salary, 2% is deducted as a contribution to the Norwegian Public Service Pension Fund
The period of employment:
3 years for position 1
2 years for position 2
3 years for position 3
The engagement is to be made in accordance with the regulations in force concerning State Employees and Civil Servants, and the acts relating to Control of the Export of Strategic Goods, Services and Technology. Candidates who by assessment of the application and attachment are seen to conflict with the criteria in the latter law will be prohibited from recruitment to NTNU.
After the appointment you must assume that there may be changes in the area of work.
It is a prerequisite you can be present at and accessible to the institution on a daily basis.
About the application
The application and supporting documentation to be used as the basis for the assessment must be in English.
Publications and other scientific work must follow the application. Please note that applications are only evaluated based on the information available on the application deadline. You should ensure that your application shows clearly how your skills and experience meet the criteria which are set out above. 
If, for any reason, you have taken a career break or have had an atypical career and wish to disclose this in your application, the selection committee will take this into account, recognizing that the quantity of your research may be reduced as a result.
The application must include:
CV and certificates
Transcripts and diplomas for bachelor's-, master's- and PhD degrees. If you have not yet completed your Ph.D, you must provide confirmation on your estimated date for the doctoral dissertation, or that your PhD thesis has been submitted
A copy of the doctoral thesis. If you are close to submitting, or have recently submitted your thesis, you can attach a draft of the thesis. Documentation of a completed doctoral degree must be presented before taking up the position.
Academic works - published or unpublished - that you would like to be considered in the assessment (up to 3 items)
Research plan
Name and contact information of three referees
If all, or parts, of your education has been taken abroad, we also ask you to attach documentation of the scope and quality of your entire education. Description of the documentation required can be found here. If you already have a statement from NOKUT, please attach this as well.
Joint works will be considered. If it is difficult to identify your contribution to joint works, you must attach a brief description of your participation.
In the evaluation of which candidate is best qualified, emphasis will be placed on education, experience and personal and interpersonal qualities. Motivation, ambitions, and potential will also count in the assessment of the candidates.
NTNU is committed to following evaluation criteria for research quality according to The San Francisco Declaration on Research Assessment - DORA.
General information
NTNU believes that inclusion and diversity is a strength. We want our faculty and staff to reflect Norway's culturally diverse population and we continuously seek to hire the best minds. This enables NTNU to increase productivity and innovation, improve decision making processes, raise employee satisfaction, compete academically with global top-ranking institutions and carry out our social responsibilities within education and research. NTNU emphasizes accessibility and encourages qualified candidates to apply regardless of gender identity, ability status, periods of unemployment or ethnic and cultural background.
The city of Trondheim is a modern European city with a rich cultural scene. Trondheim is the innovation capital of Norway with a population of 200,000. The Norwegian welfare state, including healthcare, schools, kindergartens and overall equality, is probably the best of its kind in the world. Professional subsidized day-care for children is easily available. Furthermore, Trondheim offers great opportunities for education (including international schools) and possibilities to enjoy nature, culture and family life and has low crime rates and clean air quality.
As an employee at NTNU, you must at all times adhere to the changes that the development in the subject entails and the organizational changes that are adopted.
A public list of applicants with name, age, job title and municipality of residence is prepared after the application deadline. If you want to reserve yourself from entry on the public applicant list, this must be justified. Assessment will be made in accordance with current legislation. You will be notified if the reservation is not accepted.
If you have any questions about the position, please contact Annemie Wyckmans, telephone 73593666, email annemie.wyckmans@ntnu.no. If you have any questions about the recruitment process, please contact Astrid S. Lyngby, e-mail: astrid.s.lyngby@ntnu.no
If you think this looks interesting and in line with your qualifications, please submit your application electronically via jobbnorge.no with your CV, diplomas and certificates attached. Applications submitted elsewhere will not be considered. Upon request, you must be able to obtain certified copies of your documentation.
Application deadline: 20.10.22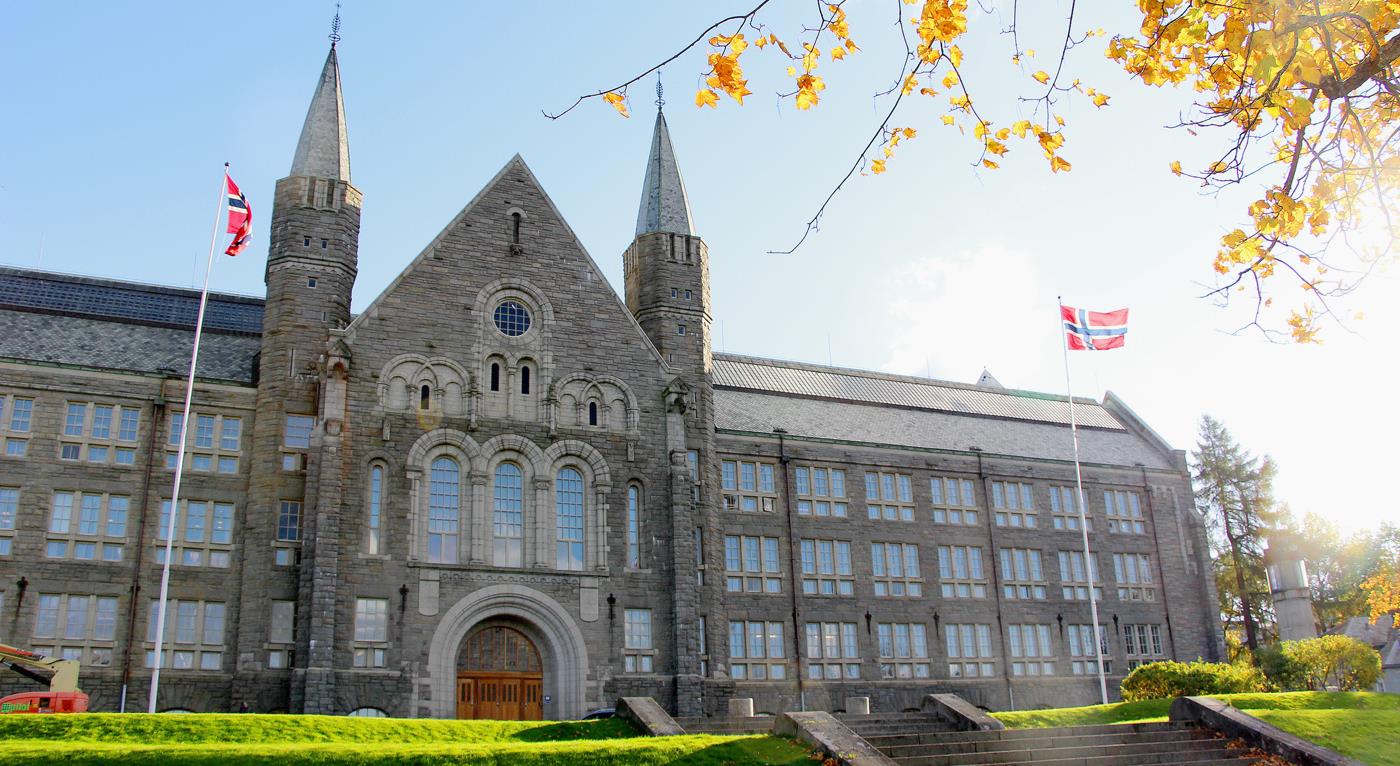 NTNU
NTNU - knowledge for a better world
The Norwegian University of Science and Technology (NTNU) creates knowledge for a better world and solutions that can change everyday life.
Department of Architecture and Planning
Our fields of expertise are architecture, urban design, physical and urban ecological planning, Smart Cities as well as real estate development and facilities management. We also work with ambient aesthetics, land use and transport planning, urban renewal, densification and urban redevelopment, as well as urban ecological planning in lower income countries. The Department of Architecture and Planning is one of four departments in the Faculty of Architecture and Design
Deadline 20th October 2022
Employer NTNU - Norwegian University of Science and Technology
Municipality Trondheim
Scope Fulltime (3 jobs)
Duration Temporary
Place of service Trondheim